Home Business Magazine Online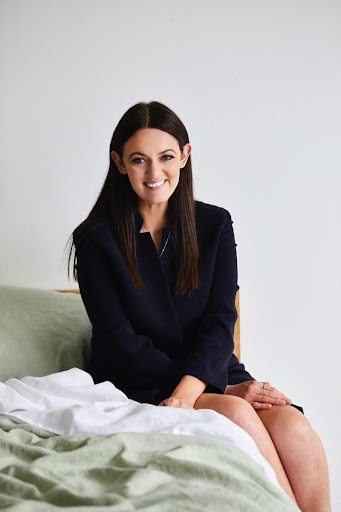 By Michelle Prince
While working a 9-to-5 job as a journalist in her twenties, Geneviève Rosen-Biller moved into a new apartment and wanted to sleep in bed linens that were high-quality, simple to wash, easy on the environment, affordable, and beautiful. Easy enough, right? Wrong.
After searching high and low, Rosen-Biller soon discovered that there was not a single brand that offered bedding that checked all of her boxes, so she set out to create her own. Both motivated and frustrated, she set out on a mission to create what she found to be missing from the market: a high-quality, 100% pure, French flax linen bedding set that included everything you need to sleep well — two pillowcases, a duvet cover, and a fitted sheet at an accessible price point.
Bed Threads
For two years, Rosen-Biller dedicated all of her extra time on weekends and squeezed around her full-time job to build Bed Threads ― auditing competitors, working with ethical manufacturers, creating the branding, and more ― until the company was finally ready to launch in 2017. The company was received with overwhelming support from consumers.
"To be honest, I never set out to become an entrepreneur and never envisioned running my own business," explained Rosen-Biller. "I had always dreamed of being a journalist. However, when we sold out of our first shipment of stock only three weeks after launching Bed Threads, I knew the business had potential." And after just six short yet successful months of juggling both her full-time job and Bed Threads on the side, Rosen-Biller reached the crossroads that every hustling entrepreneur meets at some point. She knew that she needed to take a leap of faith, quit her full-time job, and give Bed Threads her full attention in order to take it to the next level.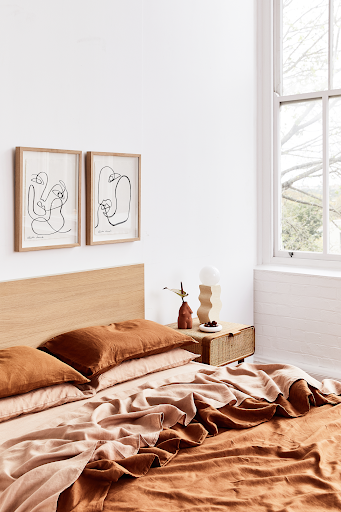 Milestones Achieved
Fast forward to 2021, Bed Threads just celebrated its fourth birthday and a slew of impressive milestones to boot. In the short span of a few years, Bed Threads has expanded from one single category ― bedding ― to offering attainable luxury home linens to enjoy in other parts of the home: bath towels, tableware, homewares, and sleepwear with even more launches on the way. Bed Threads also boasts one of the largest and most aesthetically-pleasing color variations on the market ― now offering 23 hues across all product categories ― that are designed to be mixed and matched. Furthermore, Rosen-Biller also cultivated a cult-like community across Bed Threads' social channels, featured 112 homes of global tastemakers on its blog, the "Journal," and developed a dedicated database of over 300,000 email subscribers.
As every entrepreneur knows, Rosen-Biller's successes were not without challenges, especially during the early days of the COVID-19 pandemic. The brand experienced production and shipping delays, which temporarily slowed down its supply chain and delivery times. Rosen-Biller expertly pivoted her team to bolster its resources to ensure the brand had the capacity to deal with the extra workload, manage logistics, and keep up with the ever-changing public health protocols.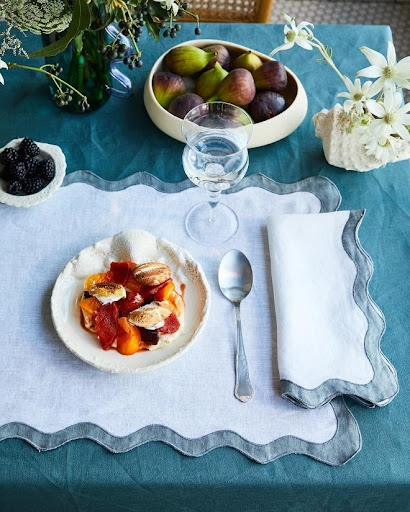 During this same timeframe, Bed Threads experienced a surge in consumer demand for its buttery soft home linens, resulting in a 490% increase in year-over-year sales. The extra time spent at home the past year and a half inspired people to think about their spaces, how they spend their time there, and the ways in which they can make their experience at home more comfortable and convenient. For many, they invested in products that promote high-quality sleep, redecorated neglected spaces for a more soothing environment, and purchased from brands with missions they align with — all of which Bed Threads offers.
The Future
Millennial consumers are arguably more environmentally, ethically, and fiscally conscious than ever before. So it's no surprise why Bed Threads' sustainably style home linens became and will continue to be a quick hit among twenty and thirty-somethings looking for essential products that elevate their spaces and are kind to the planet.
The post How Geneviève Rosen-Biller Created a Sustainable Bedding Brand Customers Won't Lose Sleep Over appeared first on Home Business Magazine.
Click Here For Original Source Of The Article