The landscape for small businesses changed completely following the lockdowns associated with COVID-19. It forced many businesses to close their doors. Others needed to drastically reduce the products or services they offered. The government attempted to assist small businesses by offering low-interest loans or loans that could be forgiven if the small business met certain qualifications.
Still, this was not enough to help most small businesses keep their doors open. One by one, restaurants, hardware stores, florists, and other mom-and-pop stores have been forced to close up shop. Some small businesses have been able to weather the storm. But when you talk to small business owners, many of them say that every day they are open they are losing money and hoping that business will eventually turn the corner.
Small businesses that have been able to survive more often than not are those that have included investments in cloud computing and cloud storage as part of their business strategy. To keep clients and to keep projects moving forward, businesses need to fight back against the pandemic using technology as their most powerful weapon.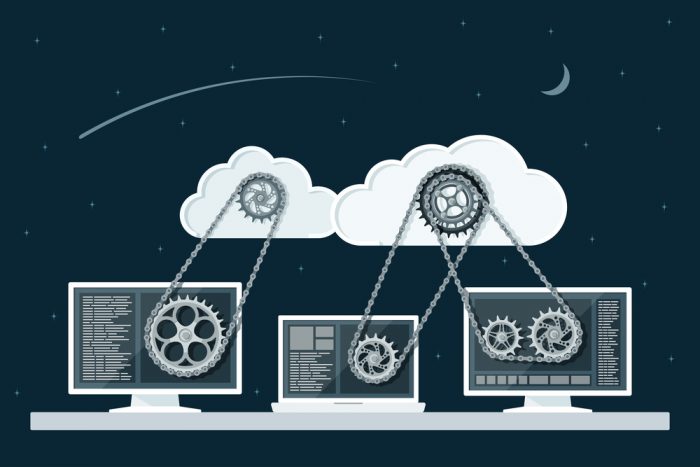 Businesses that had adapted to cloud technology before the pandemic or those that were quick to adapt had a better chance of keeping their business alive. There are several network technologies that are available that are allowing small businesses to communicate with customers, deliver their products and services in a timely manner, and keep their employees working from home.
Now that it seems like a second or third wave of the pandemic is on the horizon, it behooves small businesses to examine how cloud computing can help small and medium-size businesses survive the next round of lockdowns if they come.
The Power of Digitalization
Digitalization is not new. Many sectors around the world, ranging from healthcare to education to finance, are quickly adapting to technology. They appreciate how technology is making it easier for them to communicate with customers and employees regardless of where they are located geographically. Digitalization and cloud computing are timesavers and reduce costs.
Businesses saw the benefit of using cloud computing and cloud storage even prior to COVID-19. When there was a natural disaster, political unrest, or wars, people needed to move from one location to another and still be in communication with each other, customers, and employers. Cloud computing, storage, and communication made this possible.
COVID-19 created a scenario that most people could not fathom. Air traffic around the world stopped. Public transportation disappeared. Businesses shut their doors for the first time in decades. Employees and customers could not leave their homes. There was a need to find creative ways to keep employees engaged and customers purchasing. By transitioning to the cloud, small and medium-size businesses could create a seamless connection between their employees, customers, and vendors that kept things moving forward.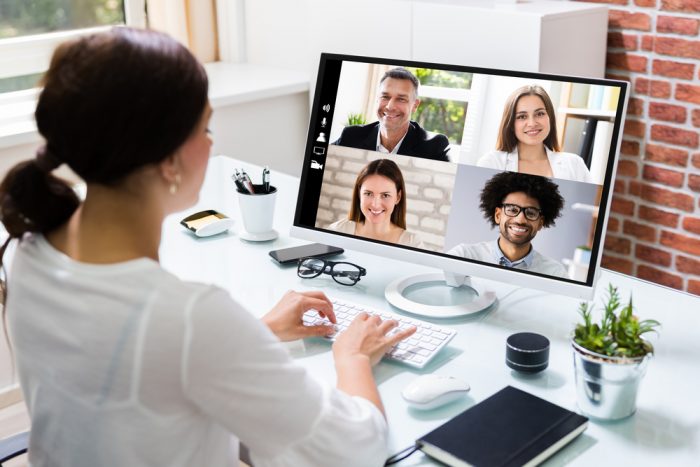 Cloud Computing Is Not Just for Big Companies
Cloud computing is not something that is only being used by large enterprises. Small and medium-sized businesses that had no interest in cloud technology are now flocking to it in order to keep their business running and as a preparative measure in case there is a second lockdown.
Cloud computing providers around the country have stepped up their game by offering resources designed to make migration from on premise storage or a desktop to the cloud easier. This has required a massive educational program. Major cloud service providers have stepped up to meet this educational need.
The reason cloud technology has been so important up to now and why it will be important if there is a second lockdown is because it offers team collaboration software, communication tools, webinar software and video conferencing, and document management tools. Cloud technology makes it possible for different departments within a company to work together to attack a project and complete it by a deadline. It does not matter if the individuals who make up these departments are in the same building or if they are working remotely.
One can imagine a scenario where a construction company is working on a project that is allowed to continue even though there is a lockdown. Cloud technology makes it possible for employees who work in the accounting department, procurement, HR, project management, and other departments to get the information they need about the work being done on the site. They are able to read detailed information, leave notes, and chat with each other. Cloud technology that is designed for communication often includes translation features and currency conversion features that allow everyone involved to understand the information been presented in a language and a currency they understand.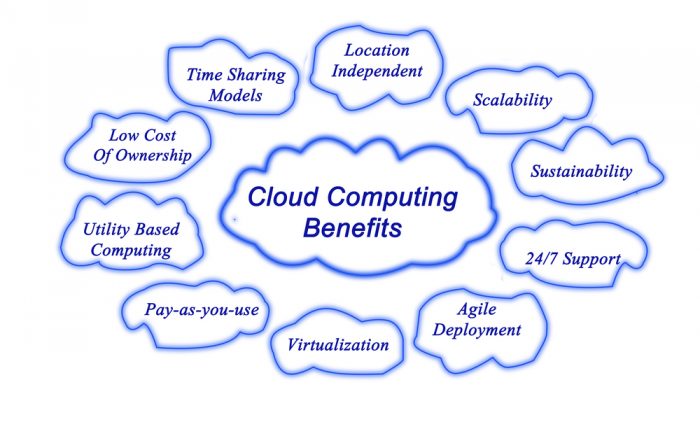 Using Cloud Technology to Build Confidence in the Future
One reason the coronavirus pandemic and lockdowns have had such a financial and emotional impact on small business owners is because they and the communities they serve were thrown into a world full of unknowns. No one knew how far-reaching the coronavirus was going to be. No one knew how long the businesses were going to be closed. There were many questions about the products or services that people were going to require during the pandemic. There were also several questions about the logistics of transporting materials from one place to another.
Cloud technology is helping small businesses by giving them the opportunity to prepare for the unforeseeable. It is like a light in the darkness. Small businesses realize that if they are using cloud services, they are going to easily transition to having their employees work from home again. They will be able to access customer data, create marketing plans, and strategize on ways to offer their products and services to their customers seamlessly.
Cloud technology offers a level of data security that most small businesses did not realize they needed. Now, as hackers are taking advantage of employees working from home to find and exploit security vulnerabilities, small businesses appreciate the security features offered by cloud service providers.
There is no guarantee what the future of the coronavirus pandemic will be. Undoubtedly, some governments will issue further lockdown orders to curb the pandemic. Businesses that have adapted to cloud technology will find themselves in a better position to weather the storm.
The post How Cloud Computing Can Help Small Businesses and Entrepreneurs Survive the Next Round of Lockdowns appeared first on Home Business Magazine.
Click Here For Original Source Of The Article