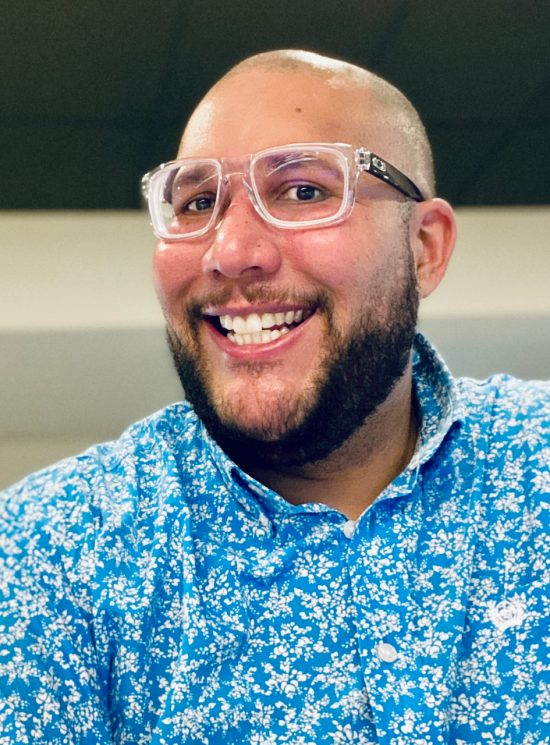 Robert B. knows what dedication looks like. At a young age, he watched his father own a small insurance business, getting first-hand experience on how much work, passion and love that goes into running your own business.
He took that mentality with him when he started working as a freelancer to help companies implement Salesforce into their own business environments.
Robert resides in San Antonio, Texas, and works full-time for a Salesforce consulting firm in the North East. His admiration for Salesforce empowered him to expand his knowledge on the product line and put his abilities into practice through freelancing.
First, he immersed himself even further in the Trailhead training available through the Salesforce platform by earning multiple certifications and going through the Salesforce Essentials Advisors program. By expanding his skillset, he was able to monetize his efforts by using his expertise to help small businesses leverage Salesforce to its fullest potential.
Robert earned his way to landing new customers through simple word-of-mouth traction. "Networking and connecting with people on a personal level is the best type of promotion," said Robert.
He also joined Upwork and Fiverr to earn new customers, but found success through Torchlite, the freelance marketplace for a company's Salesforce needs. Most recently, Torchlite launched a new Marketplace for Salesforce Essentials, which provides a new way for small businesses to access on-demand certified Salesforce Essentials Advisors.
"Torchlite makes everything extremely easy. It offers companies a quick snapshot of the personalities and skills of a freelancer and creates realistic expectations for everyone involved. It also details invoicing, hours worked and other deliverables to take the heavy lifting off my shoulders," said Robert.
When it comes to working from home, Robert considers it a choice and a privilege.
"Remote work can be a challenge when creating relationships, so I strive to be genuine, honest and authentic when working with clients and customers," said Robert. Naturally extroverted, it gives him the opportunity to build connections without being limited by geographical boundaries.
From leading Salesforce Saturday meetups in San Antonio or investing in the Advisors program outside of his full-time job, Robert constantly pushes himself to keep learning and networking to evolve his career as a freelancer. In the coming years, he hopes to continue doing the work he loves.
"This isn't just a job, it's my passion," he said. "I love what I do."
The post How a Love for Salesforce Launched This Freelancer's Career appeared first on Home Business Magazine.
Click Here For Original Source Of The Article