As businesspeople have gone from the office routine to an online routine, the need to keep one's health and wellness in check while working from home is higher than ever. The entrepreneur's mental and physical health can suffer from both working and living at home. Continuing to preserve one's wellbeing, especially now, is critical to maintaining motivation and energy while working. When one's health suffers, so does their productivity.
The following product guide is filled with superb health and wellness products for the entrepreneur's home office. They will help professionals working virtually to stay motivated and productive, even with the complete change of work environment. Give them a try!
FluidStance The Level Balance Board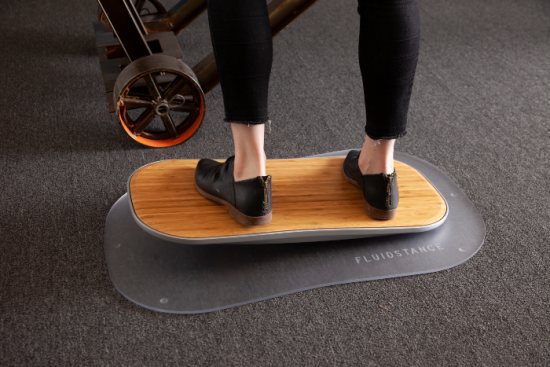 The FluidStance Level balance board is the world's first motion platform that enables your body to constantly move while standing. Your natural micro-movements on The Level will strengthen and stabilize your body, soothe stiff joints, burn calories, and keep you awake and alert. It features carefully engineered, 360-degree-tilt geometry with a smooth and sturdy surface. The Level has a silver base of die-cast aluminum. All scrap aluminum from the manufacturing process is recycled back into the supply chain to ensure a zero-waste casting process. The top deck is available in high-quality multi-ply natural maple, maple with a walnut finish, or bamboo. The Level costs $249 and is available at the FluidStance website, as well as Amazon and thegrommet.com.
Ergotron Sit-Stand Mobile Desk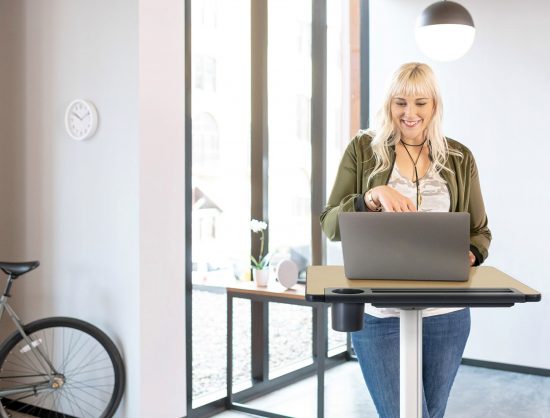 Sitting down at a desk is not the healthiest way to spend eight hours a day — sitting too long has been linked to obesity, increased blood pressure, cardiovascular disease, and cancer. The Ergotron Sit-Stand Mobile Desk allows for flexibility and movement, no matter where you find yourself currently working. If you're working from home, this mobile desk travels to wherever you and your laptop need to be, making it a great quarantine purchase (and even a tool that can be used when you return to the office!). A height-adjustable surface means it's always the right height — whether you're sitting or standing. Sitting with improper posture and ergonomics causes issues with the lower back, neck and wrist, especially when working from a laptop. The mobile desk is also equipped with a cup holder, tablet slot, and pen tray to keep your essentials at your fingertips. Invest in a better workday by sitting or standing with a comfortable, ergonomic fit that helps boost your productivity and focus. The Sit-Stand Mobile Desk costs $392 and is available on Ergotron's website.
FluidStance Fillup
In the U.S., proven research shows that some 75 percent of people are chronically dehydrated, and along with dehydration comes a slew of negative health impacts ranging from lower energy levels to a higher risk of stroke. When it comes to drinking water, it's simple: we drink more water when it is easily accessible. FluidStance's Fillup is designed with a primary goal of encouraging consumers to keep themselves hydrated throughout the course of the day — whether they are hunkered down at their desks on a tight deadline or getting that last glass of water in before heading to bed. With your own personal water tower, your days of waiting your turn at the shared office water cooler or getting out of bed to fill your glass of water up in the kitchen will be behind you. Now, with offices doing away with shared resources, keeping a Fillup on your desk could also give you peace of mind. The personal water tower's double-wall, vacuum-insulated tank keeps water cold for up to 24 hours, while its super-wide opening makes it very easy to clean the reservoir. Fillup's reservoir and tap handle are made from BPA-Free Stainless Steel complete with an eco-friendly premium leather handle and custom stoneware glass with a soft-touch finish. While geared to be a personal water tower, Fillup can also be used to keep other drinks like iced tea, lemonade, and cocktails cold. Fillup is priced at $99 from FluidStance's website.
Muscle MX Recovery CBD Balm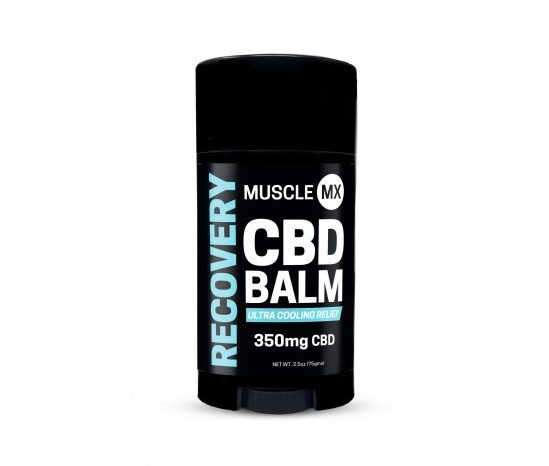 Muscle MX Recovery CBD Balm helps with the recovery of achy muscles, joints, and tendons with cool, soothing relief. Recovery can be used after any activity or to treat general pain and discomfort. For those uncomfortable with CBD, a CBD-free version is available as well! Muscle MX soothes pain and chases away soreness and inflammation with a unique CBD formula that stimulates blood flow. Muscle MX balms are formulated to provide short-term and long-term pain relief and inflammation reduction made with all-natural ingredients and broad-spectrum CBD. Muscle MX provides real pain relief without any negative effect of pain medications. The Recovery CBD balm is available for $14.99 from the Muscle MX website.
Rykr Roll Self-Massage Tools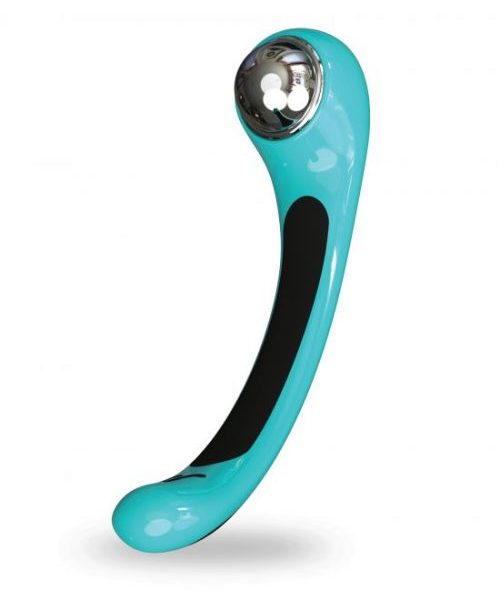 Rykr Roll myofascial handheld self-massage tools alleviate pain on the muscles, promoting better oxygen flow and blood circulation to achieve optimal pain and tension relief. They offer you a moment to slow down your thoughts and sink back into your body so you can feel grounded and connected to your daily work, activities, and leisure time. Rykr Roll products are a drug-free way to relieve aches, pain, and stiffness in muscles and joints. They improve range of motion and recovery, boost body energy, increase blood flow, and even alleviate myofascial tenderness. Their products can be warmed or cooled depending on what your body needs – no batteries or electricity needed. Rykr Roll products are available on their website.
CBD Path Energy Boost Oral Spray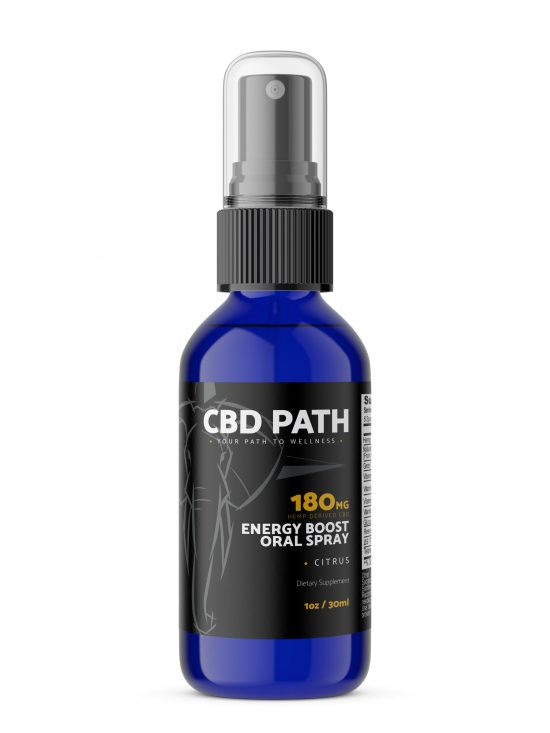 CBD Path, created out of the hardworking entrepreneur mindset by US Navy SEAL Veteran Michael Donnelly and his wife Caudia, is the perfect product for a hard worker during a long summer at home. Working from home is not easy, so make sure to practice some self-care with CBD Path's various tinctures, capsules, gummies, oral sprays, topicals, and even something for your pet. CBD Path's Energy Boost Oral Spray is perfect to keep a hard worker calm, collected, and productive for hours giving a natural energy boost throughout the day. Premium CBD and a blend coffee bean extract with a vitamin B12 boost add the perfect balance to your day to melt the tension from the mind and body for a more productive workday. The Energy Boost Oral Spray retails for $59.99 from CBD Path's website.
OOVO Sing Ring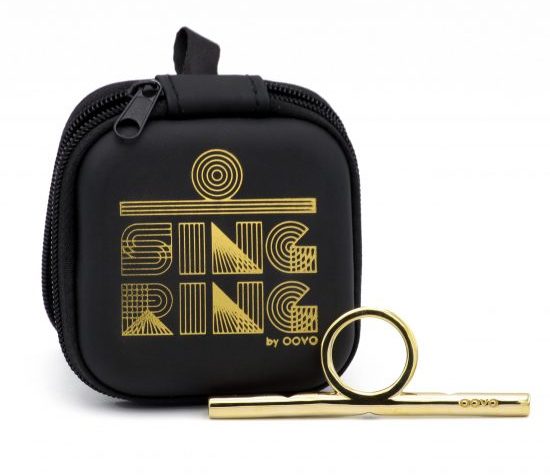 Working from home during the pandemic has emphasized to a broader audience the tendency to over-speak during video calls. The OOVO Sing Ring is the perfect solution to vocal strain from constant meetings and conference calls. It serves working-from-home professionals as an immediate "reset button for your voice". Recommended by speech-language pathologists and medical professionals, the Sing Ring will help fix vocal strain, overcome breaks, and help maintain a stronger voice — perfect for the entrepreneur working from home and constantly talking on calls. Our products are low-tech elegant solutions to help people reset their voices for healthy phonation. The Sing Ring is available for $39 from OOVO's website.
Leefy Organics PRANA Tumeric Elixir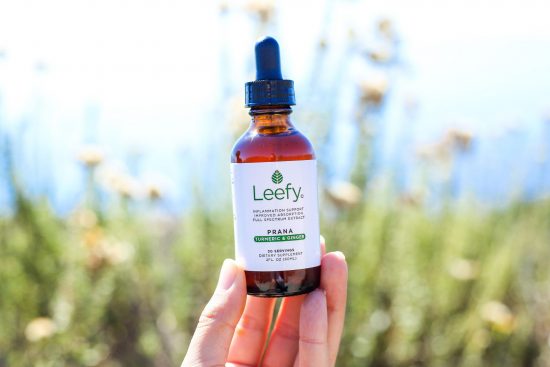 Leefy Organics is the maker of the powerful elixir PRANA and it is redefining the market for the bright orange ancient root widely popular in health and wellness routines: turmeric. PRANA is the most effective and best-tasting turmeric supplement on the market. Turmeric is well-known for its anti-inflammatory properties and as an aid to depression. A one-month supply of PRANA retails for $33 on the Leefy Organics website.
Vimco Wellness Superfood Lemonade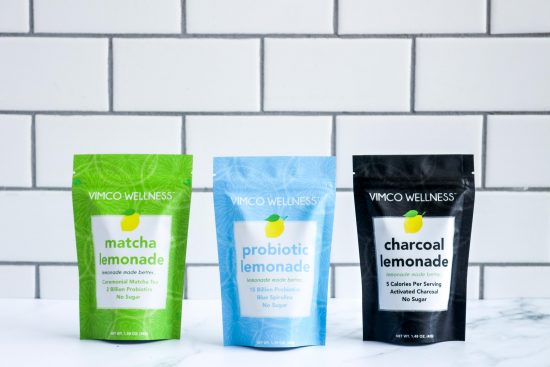 Vimco Wellness has taken the drinks you love and has given them a boost. You can drink regular lemonade, or you can drink their lemonade and fight inflammation, boost your immune system, and crush your to-do list! They offer a variety of drink mixes, like lemonade, coffee, and matcha powder. Each offers a beneficial ingredient, such as activated charcoal, probiotics, matcha, and collagens. This added ritual to your daily routine will lead to benefits that will boost a productive workday. The drink powders retail starting at $14.99 from the Vimco Wellness website.
EZ Feet Cable Quilted Jersey Clogs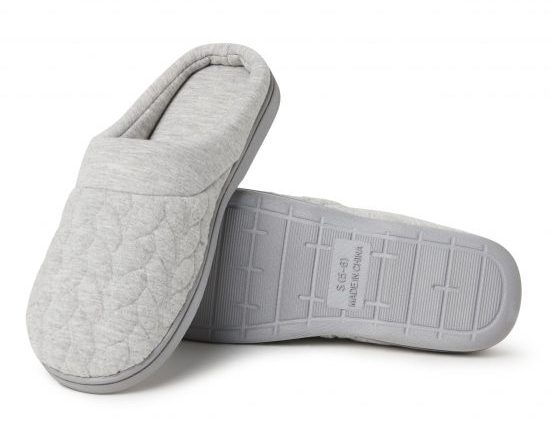 Slippers are essential during this unforeseen working-from-home era. All-day cozy comfort is just a feel-good step away with EZ Feet's Cable Quilted Jersey Clogs. Treat your feet with plush 3 layer memory foam cushioning and comfortable cloudlike padding — perfect for walking around the home office. Best of all, reliable indoor/outdoor rubber outsoles offer unbeatable anti-skid stable bottom support. No need to switch out of this luxurious high-quality mule slipper when it's time to leave the house! These comfortable clog slippers are available from Amazon starting at $15.99.
BiggieStraw Reusable Straw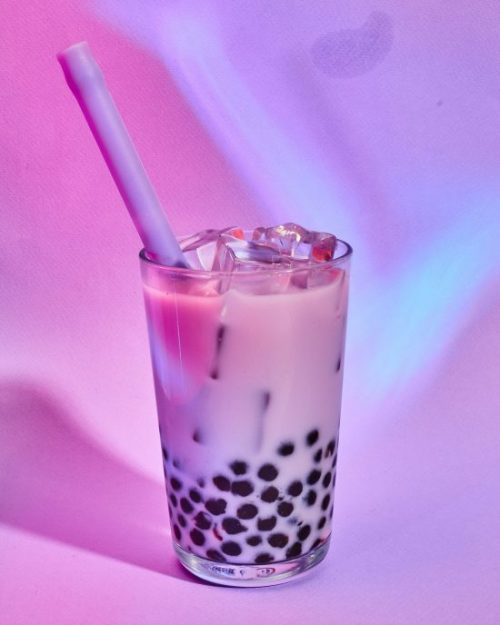 Upgrade your office and your working-from-home lunch with BiggieStraw, the foldable, reusable straw large enough for Boba, smoothies, milkshakes, and even mac and cheese! BiggieStraw has enough sucking power for smoothies, makes milkshakes marvelous, and is small enough to fold up to fit in a convenient carrying case that can attach to your keychain, fit in your pocket, or go into your fanny pack. It comes with a cleaning brush to allow for everyday use. Priced at $12.95, BiggieStraw is the perfect working-from-home lunch accessory.
Eu Natural's My Brain Supplement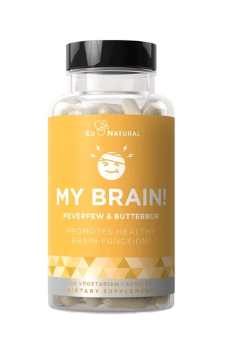 With the majority of people working from home, it's all too easy to get distracted by home comforts, such as our kids, pets, or the television. Being able to concentrate without zoning out is important especially when working behind a laptop screen all day. My Brain, an all-natural vitamin supplement for maintaining brain health and cognitive function, helps the entrepreneur working from home maintain their concentration and productivity. My Brain contains clinically-proven ingredients, such as magnesium, ginger, and boswellia. Studies have linked these ingredients to better memory, mental alertness, and deeper concentration. These minerals and herbs also reduce migraines, which typically occur when staring at a computer screen for long hours. Stay mentally sharp even when engaged in repetitive and mundane activity. My Brain is available for $29.99 from the Eu Natural website.
Frontier Co-op CBD Roll-Ons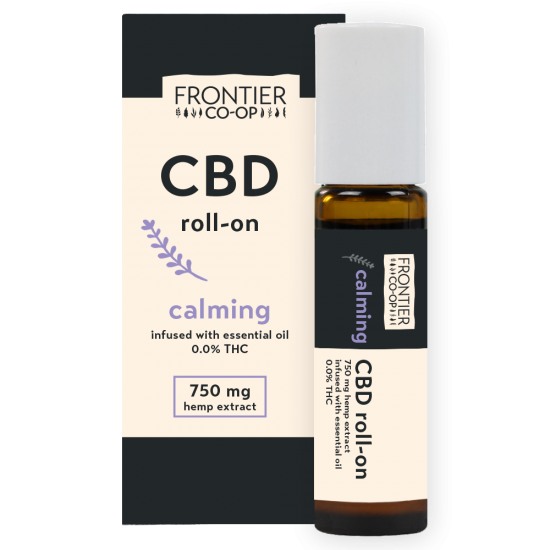 Frontier Co-op is excited to bring over 40 years of experience sourcing high-quality botanicals to its new line of CBD Roll-Ons and Hemp Extracts. They've used the same rigorous standards they always use — choosing only ethically sourced plant-based ingredients, and testing every production lot for quality and purity — to bring nature to your daily life. Featuring broad-spectrum hemp extract, pure essential oils, and other simple ingredients, they offer a variety of ways to experience the benefits of CBD. Made with 750 mg of broad-spectrum hemp extract, jojoba oil, pure essential oils, and tocopherol (vitamin E), these roll-ons are easy to carry with you to apply any time you could use a touch of calm or rejuvenation. Choose from three distinct aromas and benefits — calming lavender, soothing eucalyptus, and cooling peppermint. The CBD Roll-Ons retail for $39.99 from the Frontier website.
Aura Cacia Geranium Hydrosols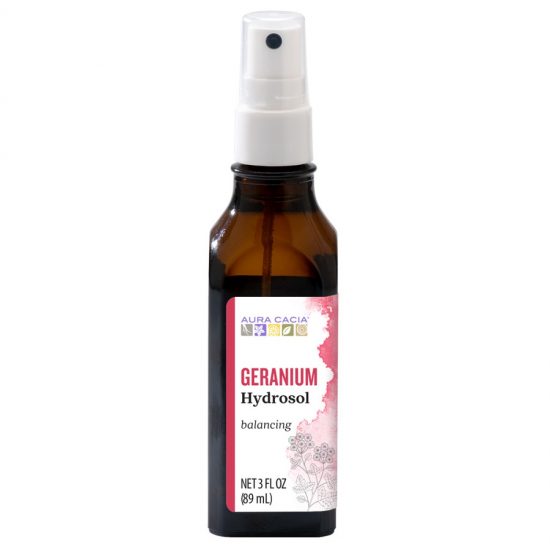 Aura Cacia Geranium Hydrosols are the aromatic water solutions that remain after essential oils are distilled. These ready-to-use floral sprays deliver the benefits of essential oils in a single, sweeping spray. Each hydrosol is free of synthetic fragrance and gently preserved to ensure its safe use. Use Aura Cacia Geranium Hydrosol on the face or body to refresh and rebalance any time of the day. Each bottle retails for $14.99 from the Aura Cacia website.
Kim Kimble Biotin 5000 Gummies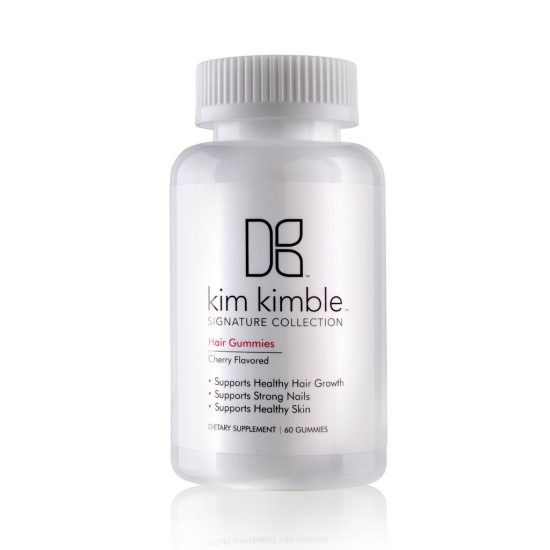 Beyoncé…Zendaya…Taraji P. Henson…Shakira… do you dream of having hair like any of these fabulous women? Well, now's your chance. Kim Kimble, the celebrity hairstylist to that beautiful diva roll call, is now working to Kimble-ize women everywhere. She's beautifying tresses from the inside out with her strawberry-flavored Kim Kimble Biotin 5000 Gummies. These delicious, strawberry-flavored gummies give your body the extra boost of biotin it needs every day for healthy hair growth, stronger nails, and luminous skin. It's a tasty burst of berry in each bite. You'll feel like you're eating candy, but with none of the guilt. And once you're done, don't forget to flip that hair. Each bottle retails for $30 from Kim Kimble's website.
Volto Urbano Urban Defense Gel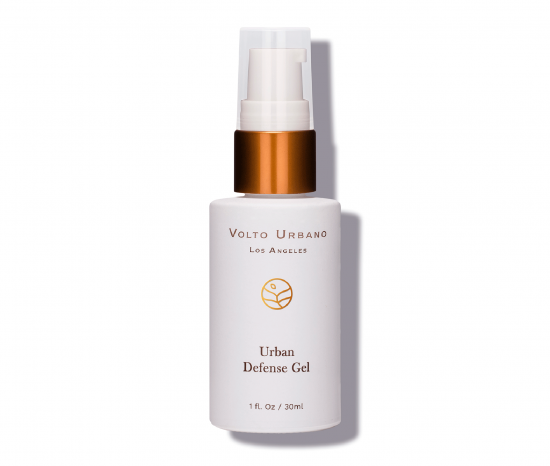 Volto Urbano Urban Defense Gel defends your skin against blue light and harmful ozone. It contains state-of-the-art antioxidants from orobanche rapum and sunflower sprouts fused with a prebiotic that is clinically proven to promote the growth of friendly microorganisms. Sophisticated sugar-derived compounds transform dehydrated and pollution-damaged skin into an instantly dewy fresh complexion. This ultra-lightweight and refreshing gel releases weightless moisture for immediate and long-lasting hydration without leaving skin sticky or greasy. It retails for $80 from the Volto Urbano website.
Hyascent Diffusers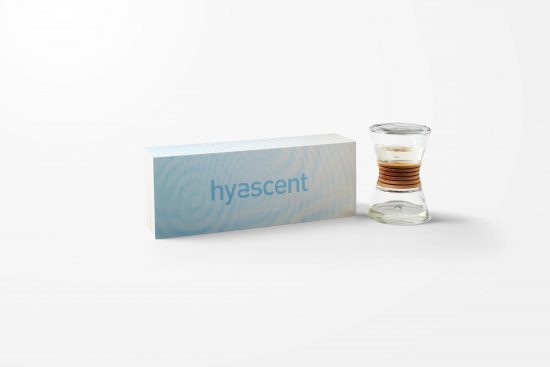 Hyascent Diffusers are fresh fragrances that will fill your space without the worry of leaving a candle burning. As you start welcoming people into your homes again, consider this eco-friendly glass diffuser to brighten your space. Hyascent Diffusers are the perfect accessory for individuals with busy lifestyles, doubling up as luxurious accent pieces that smell as beautiful as they look. These hourglass diffusers don't require matches, sticks, cords, outlets, or batteries — just flip and enjoy a fragrance of your choice for 6 whole months. The sophisticated aroma will have you totally addicted. Retailing for $169 on Hyascent's website and NeimanMarcus.com, these luxurious, aromatic accent pieces are the perfect addition to your home.
Radio Hemp Extract Tinctures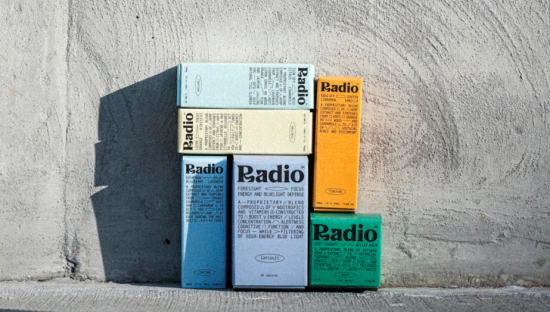 Radio is a brand of thoughtfully-formulated CBD remedies that aid in relief, resilience, and recovery to inspire overall wellness and balance for everyone. The brand offers a comprehensive collection of finely-tuned, efficacious, and innovative products that make CBD more accessible and digestible to all. Radio's unique approach harnesses nature's finest ingredients to craft the most potent formulations on the market. They created a line of functional Hemp Extract Tinctures that are made with botanical terpenes and proprietary formulas to instill a sense of balance during our daily lives. They've found that the primary reasons consumers use hemp extract products are for improved rest, stress relief, and to aid with discomfort. Until recently, it's been difficult for consumers to know how much to take or where to begin depending on what ails them. Radio makes the decision easy, takes the guesswork out of where to begin your hemp extract journey, and delivers the results so many people desperately need.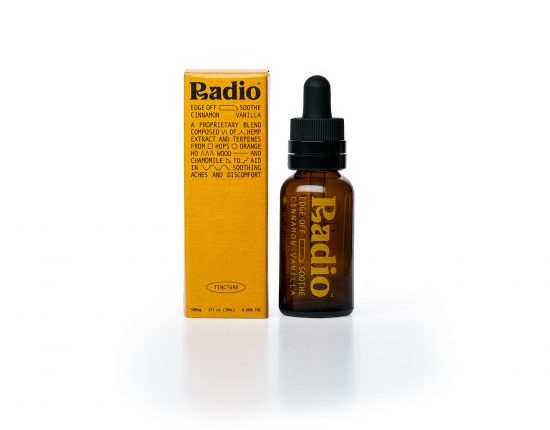 Edge Off: Relief Terpene Blend ($59.99) – Formulated with a proprietary blend of terpenes derived from hops, orange, ho wood, and chamomile to ease internal discomfort.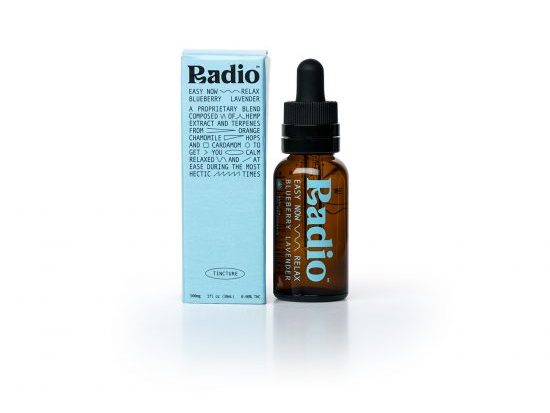 Easy Now: Stress Terpene Blend ($59.99) – Formulated with a proprietary blend of terpenes derived from orange, chamomile, hops, and cardamom to promote relaxation and ease.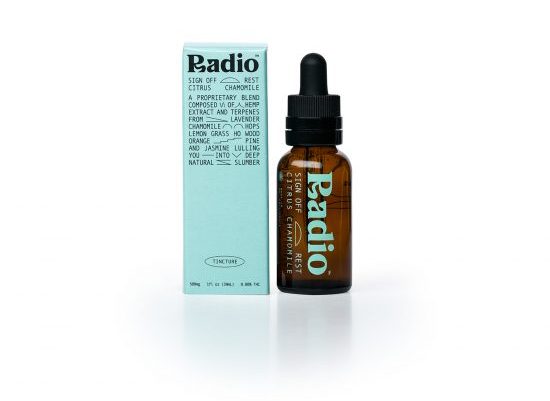 Sign Off: Rest Terpene Blend ($59.99) – Formulated with a proprietary blend of terpenes derived from lavender, chamomile, hops, lemongrass, ho wood, orange, pine and jasmine that promotes a natural deep rest for faster recovery.
The post Home Office Wellness Essentials — Summer 2020 Product Guide appeared first on Home Business Magazine.
Click Here For Original Source Of The Article