Entrepreneurs around the world have gone completely virtual in this new working-from-home norm that COVID-19 led to. With most work now done online, businesspeople need to ensure that their work environment has all the essentials to ensure continued productivity and success. A home office that still suits all the needs of the working individual is crucial to maintaining both productivity and motivation from home.
The following list contains excellent, first-rate home office products that are certain to help the entrepreneur working remotely from home to stay motivated to continue working efficiently toward success.
ADAPT 460T Premium Wireless Neckband Headset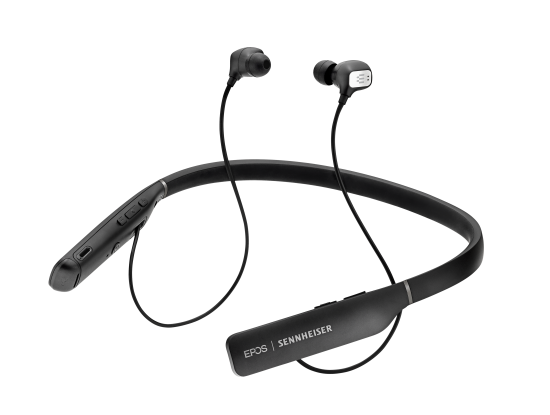 Today's modern professionals require versatile, lightweight headsets that can switch easily between devices when working at home or when on-the-go. EPOS's ADAPT 460T Premium Wireless Neckband Headset meets this demand while delivering superior audio quality and performance. Keep moving, stay focused, and be productive with an in-ear, neckband headset that delivers rich, natural sound and Active Noise Cancellation (ANC). Tune into clear business calls anywhere with 14 hours of talk time and a vibrating neckband so you'll never miss a call. The ADAPT 460T is a discreet alternative for busy professionals who don't necessarily want a full over-the-ear headset. It enhances concentration and productivity thanks to an advanced four microphone ANC system placed in the neckband itself and multi-point connectivity enables hassle-free device compatibility, as users can pair two Bluetooth® devices simultaneously for even greater flexibility. The ADAPT 460T is also certified for Microsoft Teams to ensure an intuitive and streamlined experience. Activation couldn't be easier as users can launch the app instantly via a dedicated button on the headset. The ADAPT 460T headset is available for $329 from the EPOS website.
pureAir 500 Air Purifier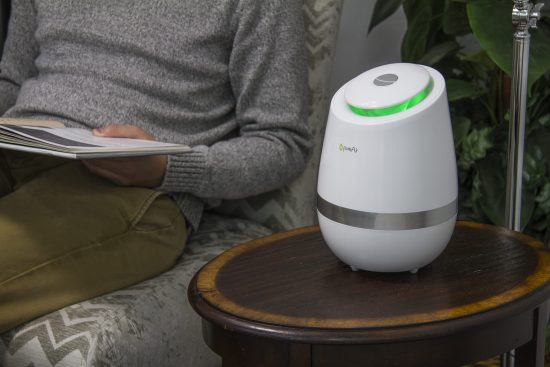 The GreenTech Environmental pureAir 500 Air Purifier harnesses the power of activated oxygen, HEPA carbon filtration, and ionization to destroy surface and airborne germs. These technologies help to sanitize everything in the air, walls, ceilings, floors, furniture, clothing, countertops, and other exposed surfaces. Activated oxygen is nature's first line of defense in fighting pollution of all types. Powered by natural forces such as lightning, sunlight, and waterfalls, oxygen becomes positively charged and able to destroy a whole host of harmful contaminants. The pureAir 500 eliminates bacteria, viruses, odors, smoke, pollen, mold, pet dander, volatile organic compounds (VOCs), and more. While the naked eye can't see most of these environmental contaminants, you can rest assured that your pureAir 500 is working overtime on your behalf to significantly reduce all types of indoor pollution; as well as eliminate odors of all kinds, including those from pets, cooking, and smoking. The pureAir 500 is available for $179 from the GreenTech Environmental website.
Dell Mobile Adapter Speakerphone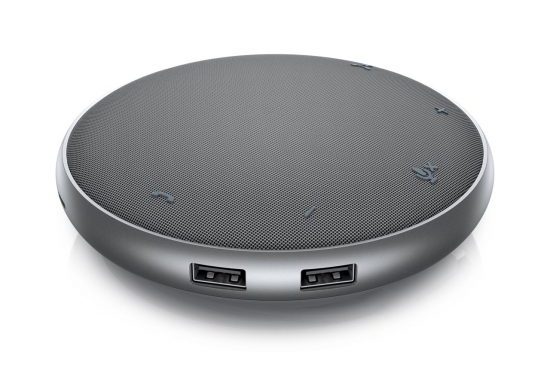 The Dell Mobile Adapter Speakerphone is the world's first multi-port adapter with an integrated speaker. It features intuitive controls that make navigating a call simple, an omni-directional microphone that can pick up your voice from all different directions, and echo cancellation and background noise reduction to eliminate background distractions. It can easily connect to a 4K display, transfer files, and charge your laptop all at once and while you're on a call. Best of all, no software downloads are required. This product is available now with pricing starting at $199.99 from the Dell website.
Moon UltraLight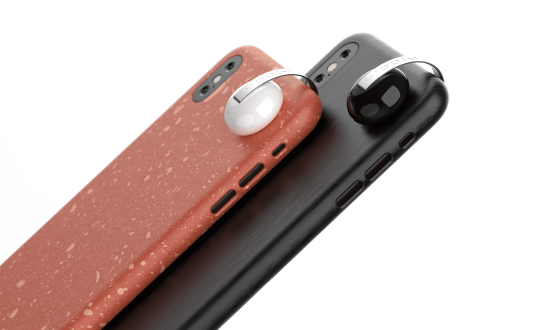 The Moon UltraLight is a touch-controlled portable lighting gadget offering users the ability to say goodbye to "bad lighting", as this device is designed to brighten and enhance photos/videos. Now capturing images/videos from events like that special summer BBQ at Mom's where you introduced your boyfriend to the family are now that much easier with this simple, user-friendly attachable gadget. The Moon UltraLight is portable, adaptable, and fits all phones, tablets, and laptops. It is rechargeable and power-optimized, so the light is always bright no matter how much battery is left. Available in New Moon (Gloss Black) and Full Moon (Gloss White), the Moon UltraLight retails for $49.99 from the Moon website.
Pendulux Fidget Pencil Sharpener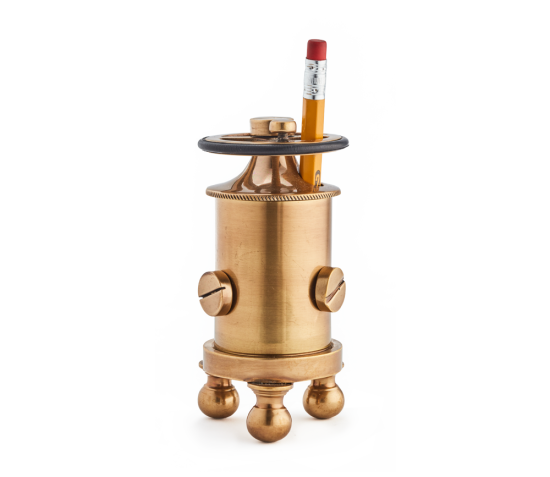 Diminutive yet robust, the Fidget Pencil Sharpener by Pendulux is both an indestructible and indispensable tool for the discerning desktop. A precision German-made sharpener is encased in a solid brass cylinder, supported on three stout feet. The included pencil stores in a clever tube. A spinnable rubber-ringed flywheel on top provides endless, simple entertainment. It is priced at $69 from Pendulux's website.
Pendulux Microphone Phone Stand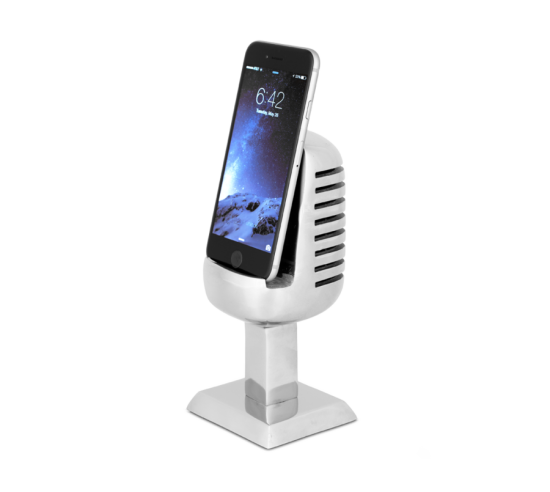 A mash of old and new, the Microphone Phone Stand by Pendulux evokes the era of 1940s showbiz in a flourish of polished cast aluminum. Based on the seminal microphone of the time, this base supports a range of device sizes (including small tablets) and features a slot for charging cables. It retails for $75 from Pendulux's website.
Pendulux Archimedes Desk Set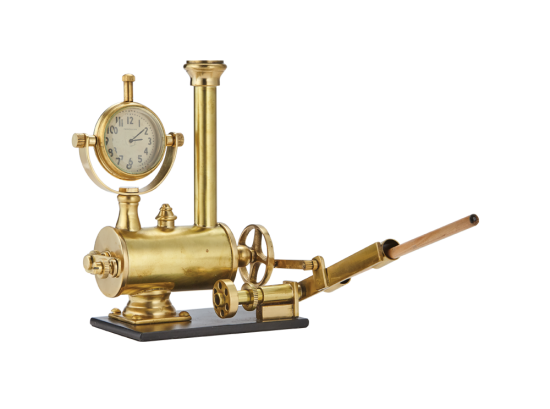 Pendulux dismantled a toy steam engine originally made around 1905 and reassembled the brass components into a truly new and unique desk accessory — the Archimedes Desk Set. This handsome contraption features a hinged clock that tilts up and down for the perfect viewing angle. A miniature hand crank raises and lowers an apparatus to dispense your pencil and gives fidgety hands an activity while the mind is lost in thought. It is priced at $159 from the Pendulux website.
Pendulux Rocket Table Clock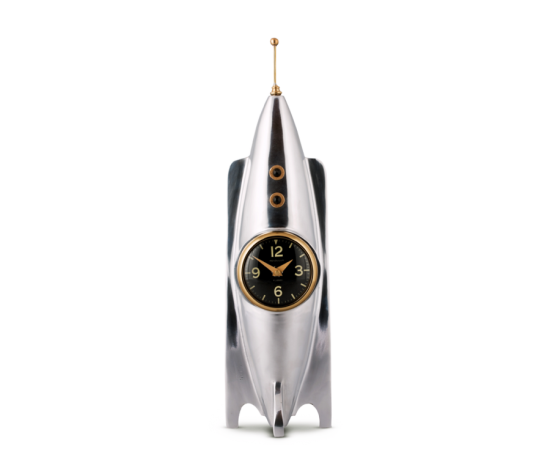 An icon from the birth of the space age, the Rocket Table Clock from Pendulux houses a retro 1950s dial and hand amidst sleek lines of polished aluminum and brass. An homage to model rocket ships from the 1950s with its antenna and hatch windows, this retro-futuristic display stands 17" on three sturdy legs. It retails for $229 from the Pendulux website.
Yamaha YVC-200 Portable Speakerphone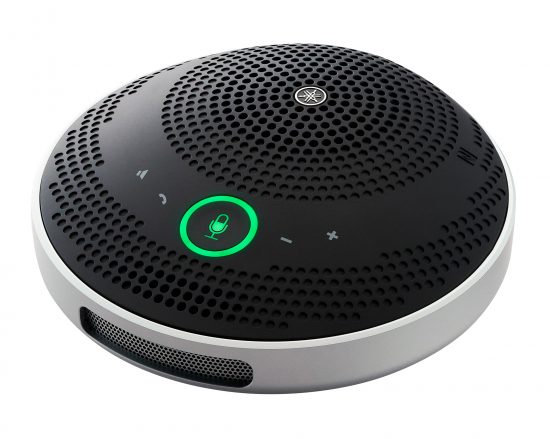 To stay connected and productive while working from home, proper audio is a key piece that may be forgotten. Laptop audio can be dysfunctional and cause a poor audio experience in a call, resulting in misunderstandings, frustration, and even stress or fatigue. Yamaha's YVC-200 Portable Speakerphone delivers the professional audio quality once only found in fancy conference rooms wherever you need to conduct business. Connect it to your phone or tablet via Bluetooth or your laptop via USB to stay connected from anywhere. It's fully compatible with commonly used OSs and remote conferencing services, such as Skype for Business, Microsoft® Teams, Cisco Webex®, Zoom, Slack, and more. It features adaptive echo cancellation, human voice activity detection, and ultra-wideband audio to make audio clean, crisp, and natural sounding. Available in black or white, it has a 10-hour rechargeable battery and even allows you to listen to music between meetings. The Yamaha YCV-200 Portable Speakerphone is priced at $189 on the Yamaha website.
Grooni Earthing Mat and Mouse Pad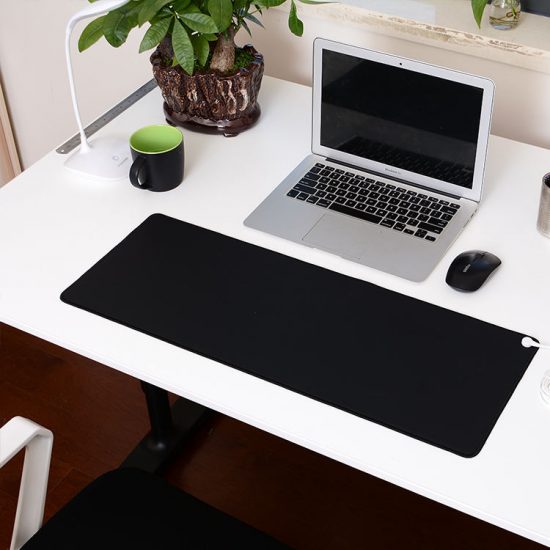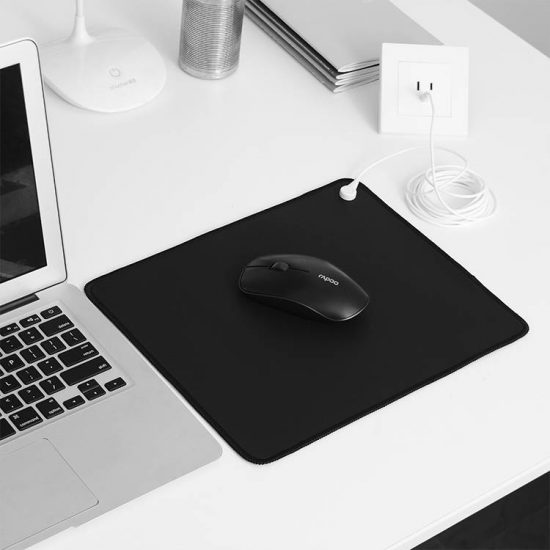 We are undoubtedly living exceptional times, where we have had to strengthen our ability to adapt to complex changes and isolate ourselves from society as we know it, making the home office a fundamental part of the adaptation process. Undoubtedly, one of the most relevant threats of this adaptation is the overexposure to electronic articles, which accumulate an electrostatic charge in our body that brings harmful consequences for our long-term health. Grooni Earthing created the Earthing Mat and Mouse Pad to help negate this threat. Earthing products diffuse the static electricity emitting from all your electrical devices and helps you develop a totally grounded home office environment. The Earthing Mat and Mouse Pad both help to keep your body grounded and your electrical levels balanced during work, bringing benefits both in mood, energy, quality of sleep, and in the effectiveness of our work. The Earthing Mat retails for $69 and the Mouse Pad retails for $59, both from the Grooni Earthing website.
HÄNS Swipe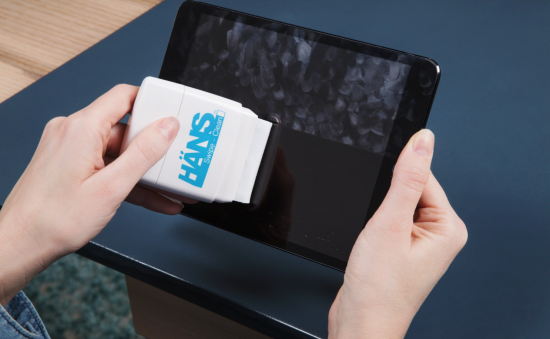 HÄNS Swipe is your new superpower when it comes to keeping technology clean. It makes cleaning the screens on your smartphones, tablets, cases, fitness trackers, and computers as easy as washing your hands or clothes. Specifically developed to clean today's tech, HÄNS Swipe harnesses more cleaning power than a wipe without the waste. The HÄNS Swipe can be used hundreds of times before needing a refill. It's a win for the environment and for your wallet. It retails for $14.95 from the HÄNS Swipe website.
Aura Carver Digital Photo Frame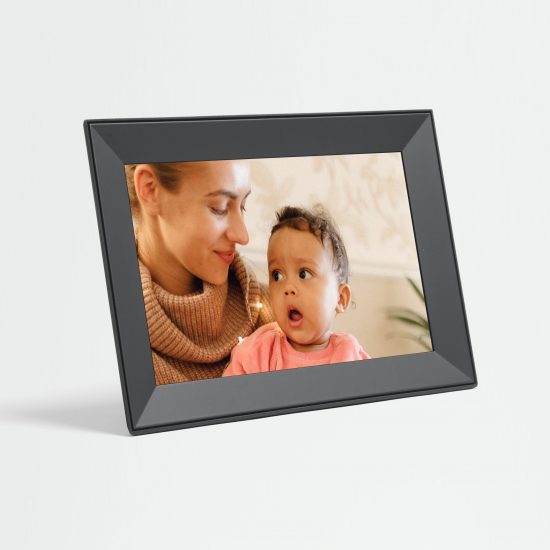 Aura officially released its newest — and largest — intelligent digital frame, the Carver. By getting photos off your phone and into your home, the Carver allows you to actively reflect on treasured memories and share them with loved ones from anywhere — especially important during an uneventful, socially distant 2020. The Carver features Aura's largest display screen yet at 10.1" diagonal and 1920×1200 screen resolution, giving more real estate to your photos. It has a modern, sleek design with minimalist architecture and clean lines and geometric shapes. Additional features of the Carver frame include a landscape-only orientation, intelligent photo pairing that intuitively pairs portrait photos side-by-side through proprietary, AI-powered technology, unlimited photo storage, and the ability to pre-load photos on it to give to someone else; while at the same time allowing for the recipient to also share photos to the frame through the Aura App. The Carver retails for $199 on the Aura website and Amazon.
Jabra Evolve2 85 Headset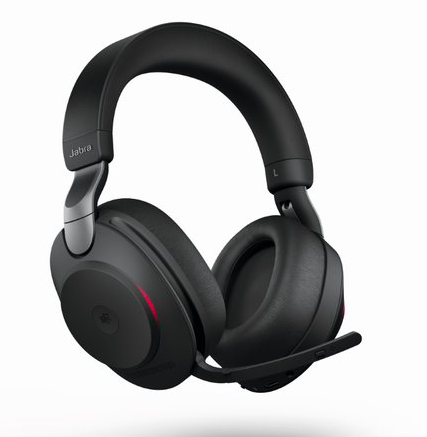 The Jabra Evolve2 85 headset is the most advanced model in the new Evolve series and it just became available this month. It has ten microphones for superior sound and call quality and has a boom arm with a discrete 'hide-away' design so users can transition between work and personal use. It features cutting-edge active noise cancellation powered by Jabra's most advanced chipset ever created to maximize call quality. In the era of endless virtual meetings and conference calls, the Evolve 2 85 headset is the new standard for concentration and collaboration. The Jabra Evolve2 85 retails for $449 from the Jabra website.
Edifier TWS6 Truly Wireless Earbuds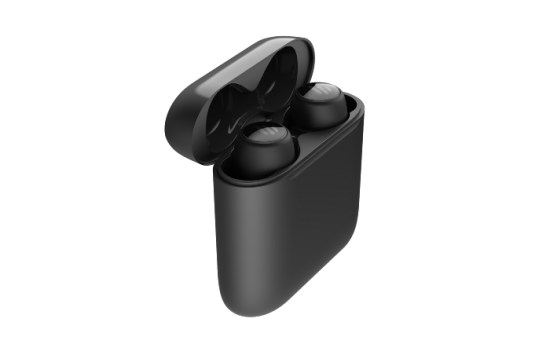 The Edifier TWS6 earbuds are truly wireless earbuds designed to deliver an unmatched listening experience with a high-end and scratch-proof design. Armature driver technology delivers balanced, high-quality and clear sound for the ultimate listening experience. Bluetooth 5.0 technology with Qualcomm aptX provides instantaneous pairing and a reliable connection to any smart device. It boasts up to 8 hours of playback time on a single charge with an additional 24 hours provided by the slim, credit card-like charging case providing tunes all-day. Edifier TWS 6 earbuds are equipped with tap-control functions for simple and convenient control, without needing to pull out your smart device. The nano-coating further improves its water and sweat resistant feature while also ensuring a scratch-proof design. It is priced at $119 on the Edifier website or Amazon.
Glorious GMMK Keyboard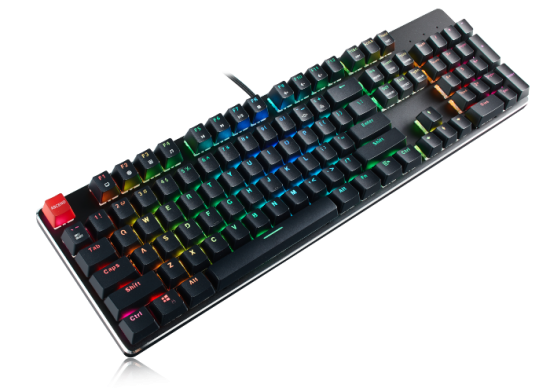 The Glorious GMMK Keyboard is the world's first patented mechanical modular keyboard with hot-swappable switches giving users full control — no technical experience needed. It is compatible with any modular MX switches with no soldering required allowing users to craft their own unique gaming experience. The keyboard is designed with attention to detail, featuring discreet LED indicators, a professional-grade aluminum faceplate, and a high-quality gold-plated USB cable creating a minimalistic gaming keyboard with a premium look and feel. It features a 16.8 million color RGB backlight and is compatible with most custom keycap sets giving users even more ways to make the gaming experience their own. The Glorious GMMK Keyboard is available in a pre-built or customized option in three variants: full size, tenkeyless, and compact offering users options to fit their specific needs. It is priced at $109.95 and can be found at the Glorious PC Gaming Race website, mechanicalkeyboards.com, and microcenter.com.
FluidStance Slope Desktop Whiteboard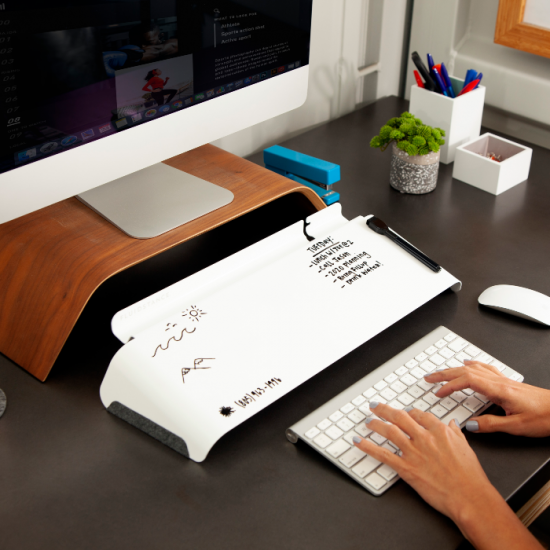 The FluidStance Slope is a sustainably made personal desktop whiteboard that eliminates the need for disposable paper notes on your work desk. It is made of 100% heavy-duty steel and powder-coated using a low emissions process. The Slope features a gentle angle for writing, a premium dry-erase surface, and a raised structure that allows you to slide your keyboard under it for storage. The whiteboard also has a phone dock that allows the perfect angle of view, with a dedicated space for your charging cable. It also comes with felt bumpers to protect your desk. It is made in the USA — designed and built in California. Best of all, for every Slope purchased, FluidStance will plant a tree. The Slope is available for $59 on FluidStance's website.
weBoost Home MultiRoom Cell Signal Booster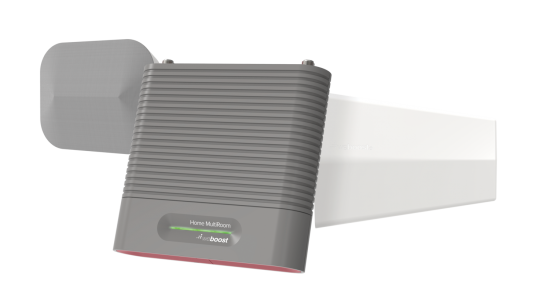 The weBoost Home Multiroom Cell Signal Booster is the perfect solution to having a weak cell signal; ideal for the entrepreneur working at home. It increases signal strength for 500 square feet or approximately 3 large rooms. Home Multiroom works on all U.S. Carrier Networks and is compatible with all phones and cellular devices. It simultaneously provides the user with fewer dropped calls, better voice quality, uninterrupted streaming capabilities, faster internet speeds, and can be utilized by multiple cell users. It is a great investment for the future of signal strength, as it has the ability to boost 5G signal as well. Target your home's weakest signal strength areas and have nonstop improved internet connection wherever you are working. It is available for $549.99 on weBoost's website.
Faber-Castell's Hexo Collection

"Write to create" is the theme for Faber-Castell's new Hexo Collection, which sets the stage for the creative force of writing as an analogue counter-trend – the ideal tool for making ideas grow. The Hexo pen's look is both striking and stylish. With its hexagonal aluminum shaft and cap in pink, silver and black, it brings a whole new perspective to creative writing, doodling and sketching. The Hexo pen is available as ballpoint, rollerball, and fountain, and in the colors black, silver and pink. See all the options on Faber-Castell's website.
Pilot Pen G2 Pro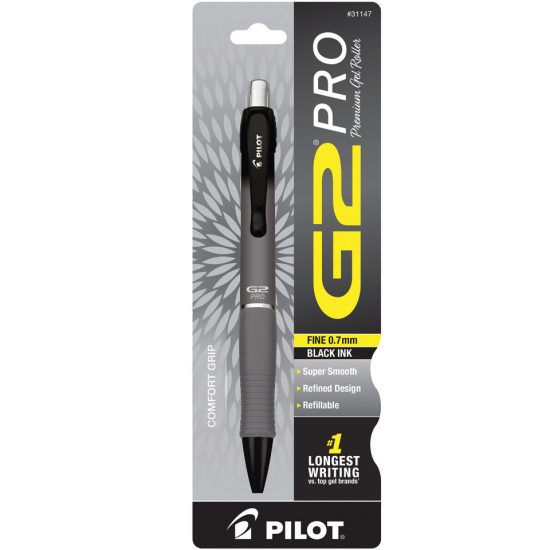 To be the best in the business, you need the "write" tools to succeed. Toss aside those boring pens and grab a pen that lasts as long as your ideas do. With Pilot Pen's G2 Pro, entrepreneurs and business professionals alike can capture their big ideas and overachieve in all areas of the professional life with America's #1 selling, longest-lasting, smooth writing gel ink pen brand. The new striking ombre design accented in premium metal will allow at-home work to feel elevated and more important than ever. The G2 Pro is available in 5 colors on Amazon for less than $4 each.
The Happy Planner Office Supplies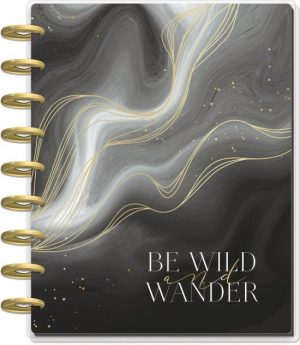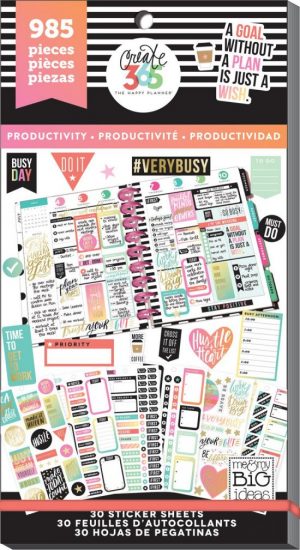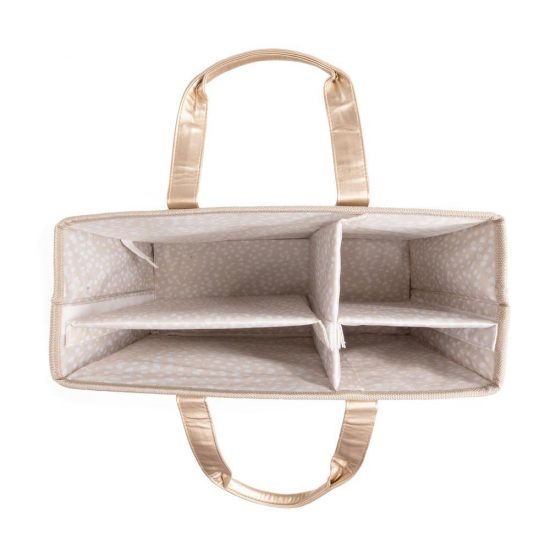 The Happy Planner is committed to streamlining work efficiency with their collection of colorful planners, vibrant notebooks, helpful office supplies, and other items that are beneficial for any working professional. Each planner has unique organizational layouts so planning your days never gets old. They are endlessly customizable with accessory packs for people of all occupations, extension packs for every type of lifestyle, and stickers to mark important days, deadlines, and events. The notebooks and office supplies make it easy and fun to work on mundane projects and stay motivated. Their office accessory lineup includes beautiful dry-erase calendars, helpful storage containers, and wall art to brighten any room. The Happy Planner's planners, office supplies, and storage accessories are all available on their website.
Urban Armor Gear Protective Cases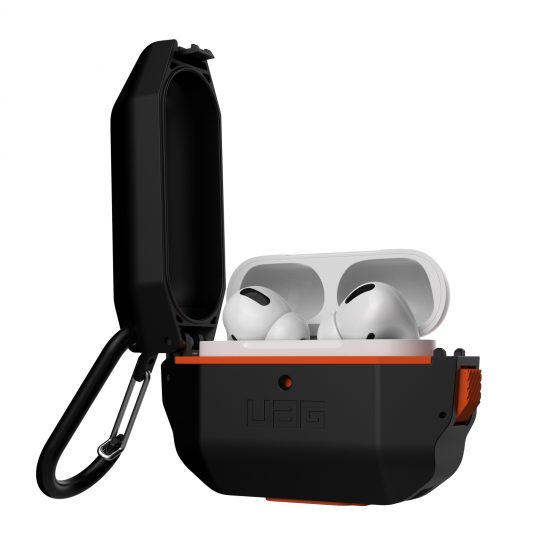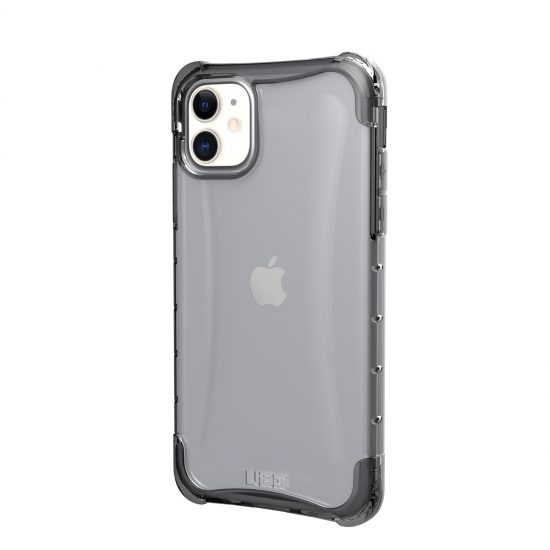 It's now more important than ever to protect our units of technology. As the prices of all the new tech gear rise, so does the need to protect them from damage. Urban Armor Gear supplies protective cases for all kinds of technology that offer military-grade drop protection, wireless charging capabilities, and even a line of cases that are biodegradable — perfect for the environmentally conscious. They make cases for phones, tablets, laptops, watches, and even Apple's AirPods. They also make accessories such as backpacks and laptop sleeves. Find all these products and more on the Urban Armor Gear website.
Huan Pet Location Device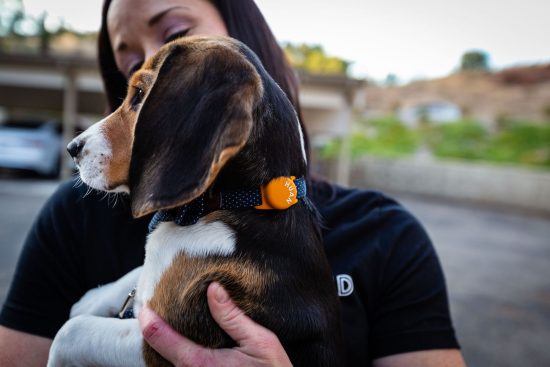 Many pet owners have experienced that heart-racing moment when a beloved animal goes missing. From a backyard gate left open to a squirrel chase that goes too far, it can be devastating when a furry friend can't be found. Enter Huan, a breakthrough pet location device that uses low-energy Bluetooth and an app that alerts other users around you when your pet is on the loose. Inspired after the founder's dog escaped from a locked Airbnb while vacationing, Huan has helped thousands of pet owners locate their cats and dogs. Once you sign up for the yearly service, a Huan tag is shipped to you, and peace of mind can begin. It is great for dogs and cats of all sizes and will alert you when your pet comes within 300 feet of another Huan user. It is safe, lightweight, water-resistant, and no charging is necessary. It is available starting at $30 a year from the Huan website.
The post Home Office Setup – Summer 2020 Product Guide appeared first on Home Business Magazine.
Click Here For Original Source Of The Article