Now that we are deep into autumn, the weather is turning much colder and winter will soon arrive. This means it's about that time for snowy mornings and colder days of working in your home office! It is pertinent that home-based entrepreneurs start getting ready for the changing seasons by stocking up on products that will make working from home much more comfortable and enjoyable once the colder weather hits.
Below are products that all home-based entrepreneurs would love to have this fall and winter. From technology for clean and healthy workspaces (keep COVID-19 and the flu away!) to a must-have for staying warm while working, these products are top picks for all home business owners. They can also all be ordered from the comfort of your home office, so no need to make an inconvenient trip to the local department store!
Molekule Air Mini +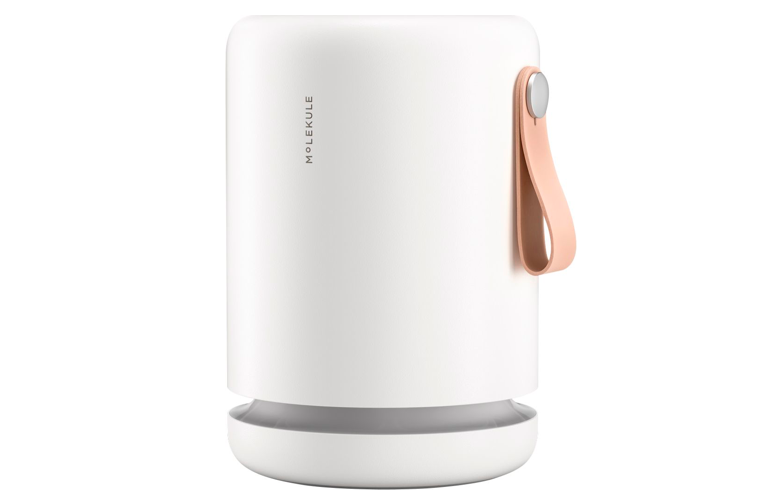 With coronavirus and other pollutants causing major IAQ (indoor air quality) issues, maintaining clean air is of utmost importance. Portable, über-quiet, and TSA approved, the Molekule Air Mini+ will keep the air in an area of up to 250 sq. ft. as high quality as can be! Its patented photo electrochemical oxidation (PECO) technology destroys a whole range of tiny pollutants, including VOCs, mold, bacteria, viruses, and allergens. Its sensor rates air particle levels from "Good" to "Very bad," offering a glance into your indoor air.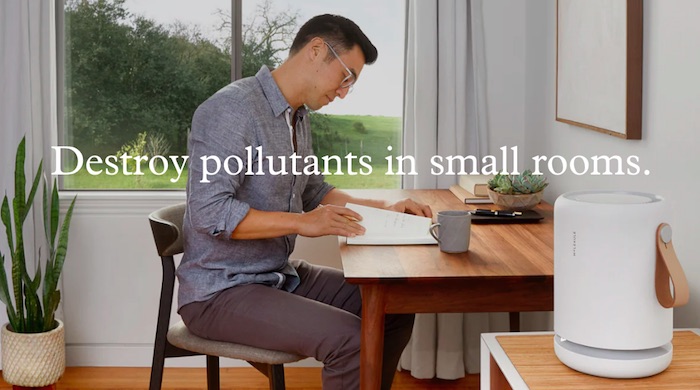 Even more impressive, the Air Mini+ features 360° air intake and an Auto Protect distinguishing mode that delivers particle protection by auto-adjusting fan speed based on the sensor. You can choose between Auto Protect or five fan speeds, and track your PECO-Filter status from your app wherever you are. It features a sleek and thoughtful design, complete with a vegan leather handle. You can also get automatic deliveries of new filters every six months. The Molekule Air Mini + will help you breathe easier while you work!
Buy now: Holiday prices are at Amazon, Best Buy, and online at Molekule.com:
NOV BF-CM Offer: $100 OFF, 11/22-11/30 (reg. $499)
DEC Holiday Offer: $60 OFF, Sun 12/13-Sun 12/27 (reg. $499)
O3waterworksTM Sanitizing Spray Bottle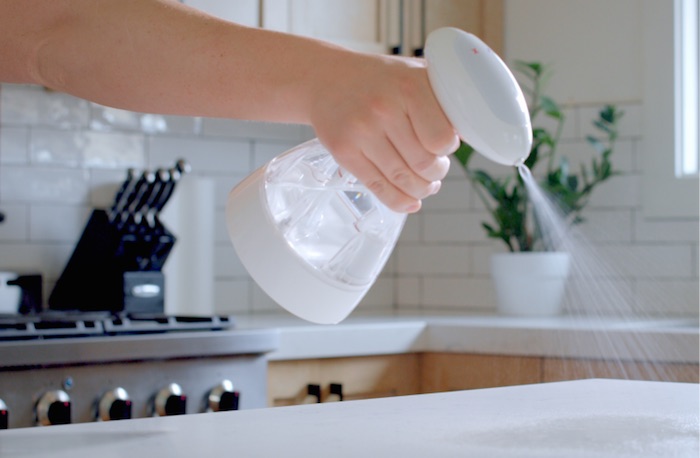 This is another way to keep your desk, keyboard, and other office essentials free of COVID-19 and germs! This innovative, on-demand household sanitizer turns everyday tap water into a non-toxic, chlorine-free, and alcohol-free cleaner. Safe to use on counters and toys, it is a much safer alternative to the harsh cleaning products stowed under your sink. Eco-conscious and kid-friendly, this sanitizing spray bottle uses aqueous ozone to eliminate 99.9% of bacteria and viruses within 30 seconds, including e-coli, salmonella, and staphylococcus. It will keep you and your family healthy this flu season and beyond!
Buy now: $199 at o3waterworks.com.
HyperJuice 130W USB-C Battery Pack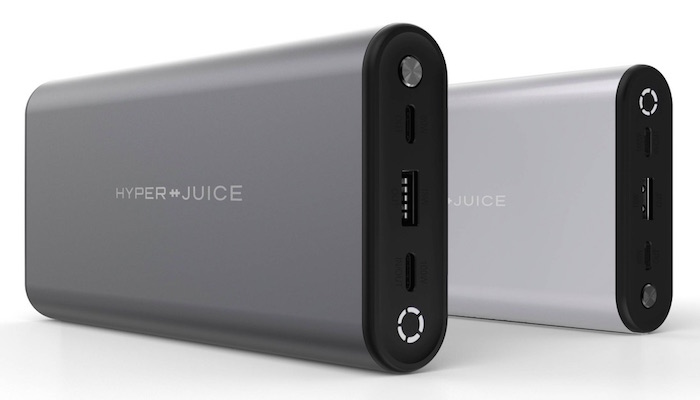 If you like working in different areas of the home each day, keep your devices charged with this innovation. As the world's most powerful USB-C battery pack, it can recharge Macbooks, laptops, and smartphones from empty to full in one hour. It has a Dual USB-C (100W+60W) + 18W Qualcomm 3.0 USB-A that can quick charge a MacBook Pro and any USB-C laptop/device. Featuring a minimalist, aircraft-grade aluminum enclosure, it has the largest LI-ion battery capacity approved by TSA/EASA for air travel (100Wh/27000mAh).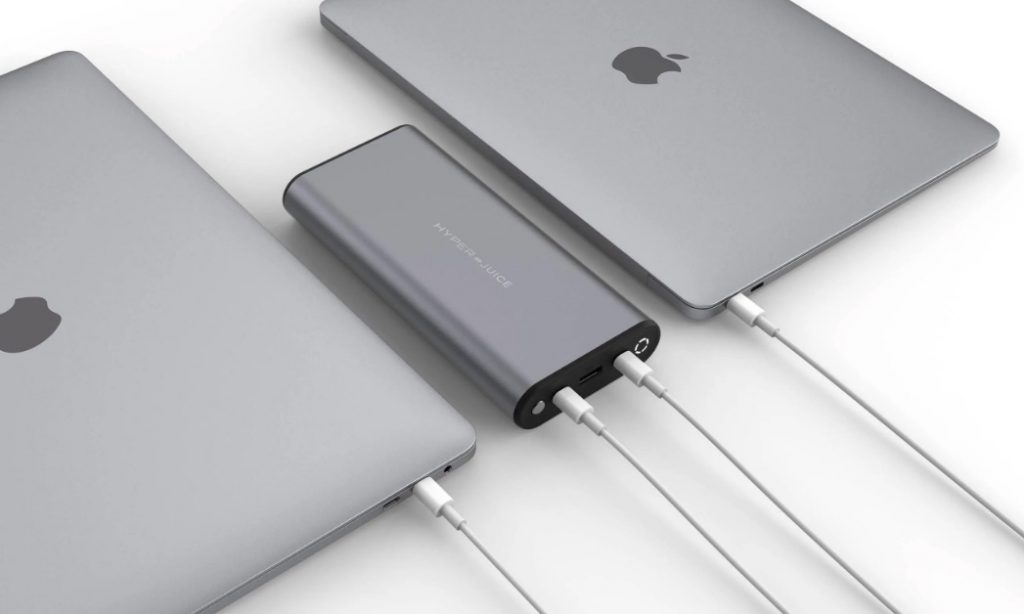 This was also the world's most crowdfunded battery pack on Kickstarter, raising over $1.6 million! It also charges any USB device like cameras, GoPros, headphones, speakers, VR headsets, Nintendo Switches, and even Drones. HyperJuice can recharge its battery in just one hour. Available in gray and silver, it features protective elements like over current, over voltage, over temperature, and short circuit protection.
Buy now: $199.99 at hypershop.com.
Seagate's One Touch SSD Portable Storage Solution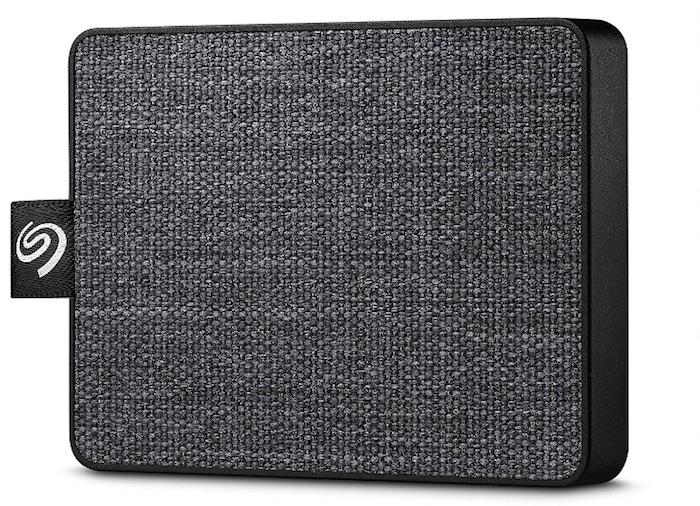 This is a must-have for storing vital business data like reports and balance sheets. Small as a credit card and ultra-fast, it provides swift SSD and USB 3.2 Gen 1 (USB 3.0) transfers, continuous and convenient auto backup, and access to apps like Mylio and Adobe. Featuring a chic textile design, it lets you seamlessly scroll, edit, organize, and directly stream a huge collection of stored photos and videos. The One Touch SSD also works with both Windows® and Mac® (reformatting may be required for use with Time Machine). It offers seamless file management and the effortless file protection of Sync Plus software.
Buy now: $159.99 for a 1TB One Touch SSD at seagate.com (available in black or white)
The Cozee Battery Powered Heating Blanket™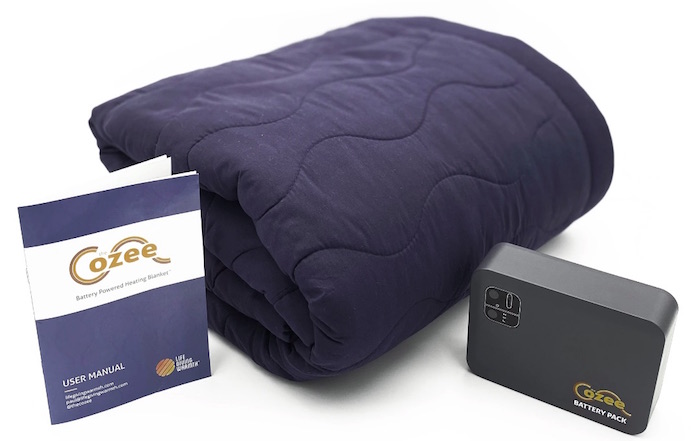 If your home office is cold on winter mornings, stay warm by bundling up in this wonderful, cordless heating blanket at your desk. It features a portable, rechargeable battery pack that provides 5+ hours of continuous heat and has two USB ports so you can charge your mobile devices. Insulated with Mylar (the same material used on spacecrafts), it has a weatherproof exterior shell and micro-plush interior. Perfect for camping trips, it is also a life-changer for those who are wheelchair-bound or who have poor circulation.
Buy now: $249.99 at lifegivingwarmth.com.
Free Agent Skincare's Complexion Resurrection Treatment Duo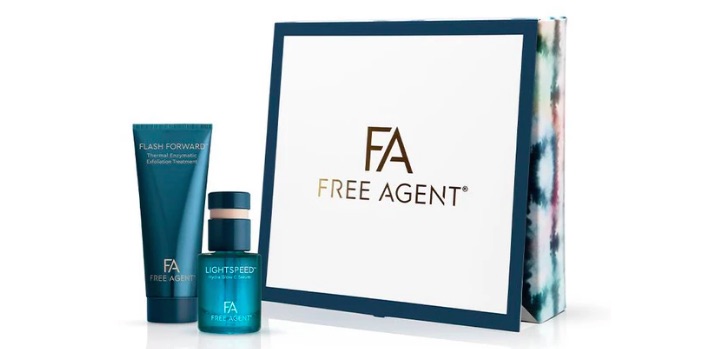 With society going back into lockdown due to the COVID-19 pandemic, it will be difficult for entrepreneurs to be able to get facials at their local spa. Luckily, the Complexion Resurrection Treatment Duo gives professional-level results from the comfort and safety of your home. It will help reduce the appearance of acne scarring, sun damage, dark spots, and more. Flash Forward is a Thermal Enzymatic Exfoliation Treatment that resurfaces the skin with lactic acid, multi-fruit enzymes, and a thermal warming complex. Lightspeed is a clinical-strength Vitamin C hydrating treatment serum formulated with 10% BV-OSC Vitamin C to boost collagen and reduce sunspots for glowing skin.
Made with clean science, this wonderful skincare treatment is vegan, cruelty free, gluten free, and made in the USA. It retails for $149.00 at freeagentskincare.com.
boohooMAN Joggers
Joggers are a staple item in any work-from-home wardrobe, and boohooMAN has just what every entrepreneur needs for a productive workday. Fashion's bet kept secret in menswear, boohooMAN's attire combines cutting edge design with an affordable price tag. Below are top joggers for entrepreneurs, and you can see more styles at boohooman.com:
Man Gold Skinny Fit Joggers with Taped Cuff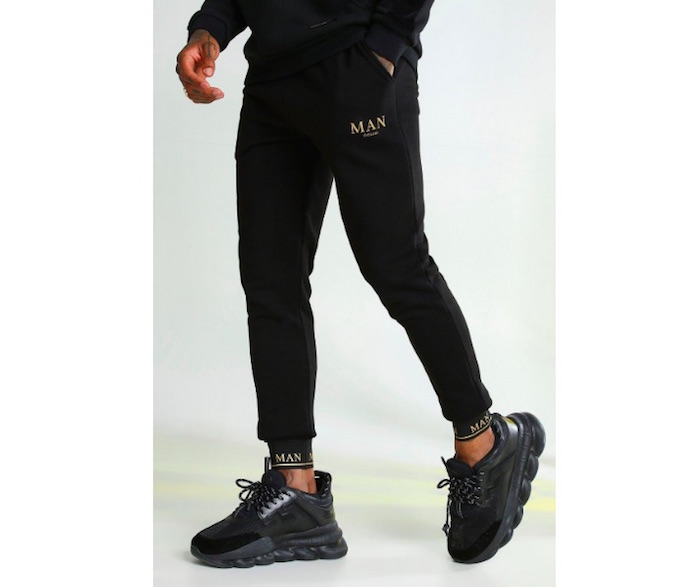 A loungewear staple, these joggers feature soft jersey fabrics, a slouchy drop crotch, and stylish gold accents. You will love these joggers! They retail for just $18.00.
Skinny Fit Active Gym Joggers with Zip Pockets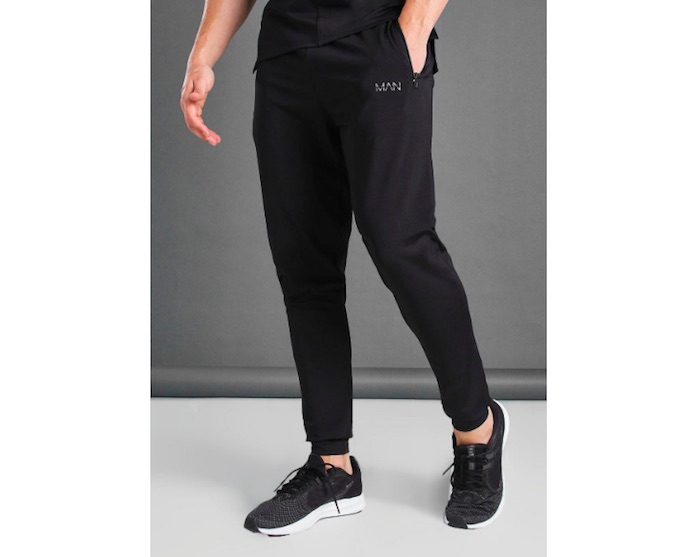 You will love wearing these comfy and fashion-forward joggers from the home office to your outdoor runs! Made with 95% Polyester/5% Elastane fabric, they retail for $21.00.
Check Skinny Fit Jogger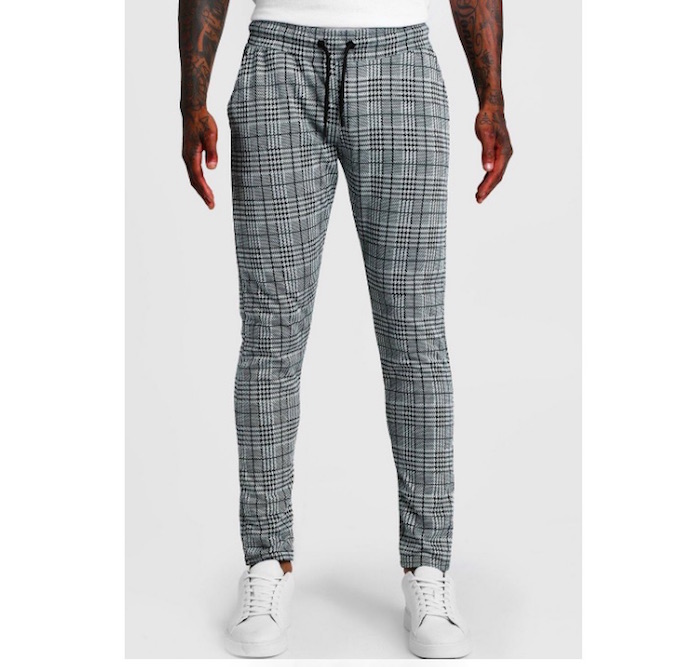 These modish joggers feature a slim fit, timeless tweed, and classic cords. They are so comfy and pair perfectly with solid colored shirts! They retail for $27.00.
Michael's Mandel Bread

Liven up any cold winter morning with this tasty, soft, and cookie-like sweet baked good. Curated with love and care, Michael's Mandel Bread is uniquely flavorful and pairs perfectly with coffee. This family business also started during the pandemic! The mandel bread contains almond extract that was derived from an apricot pit, so the entire product is free of nuts. Order Michael's Mandel Bread for your family today, or gift one to a client!
Buy now: One loaf is $25.00 at michaelsmandelbread.com (free nationwide shipping)
The Stacey Leggings by Ameliora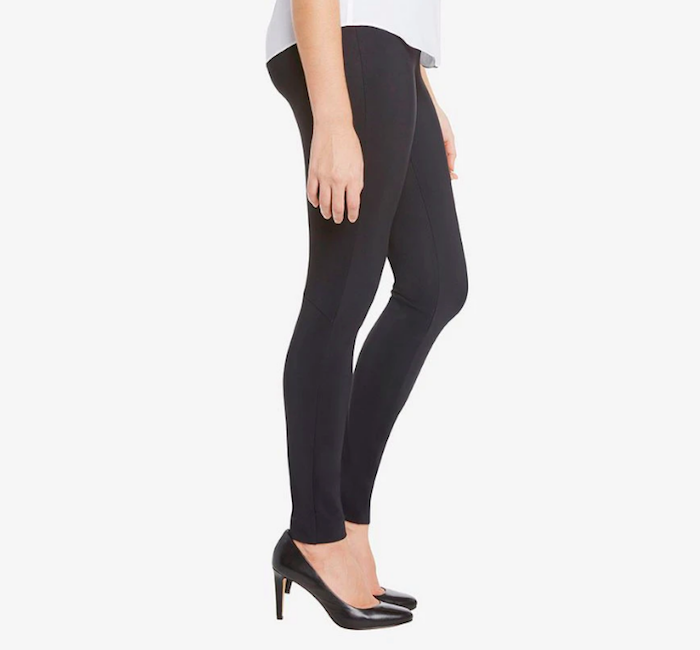 Stay warm and stylish wherever you go this winter with these chic and versatile leggings. They feature an elastic waistband for outstanding comfort, as well as darting along the calf and backside that provides unparalleled, polished structure. Designed with machine-washable Italian fabrics, these wrinkle-resistant leggings also have a 4- way stretch. The perfect fusion of form and function, they pair perfectly with sweaters and blazers!
Buy now: $175.00 at ameliora.com.
Contact: shannahch@gmail.com
The post Home Business Owners Need These Products This Fall & Winter appeared first on Home Business Magazine.
Click Here For Original Source Of The Article