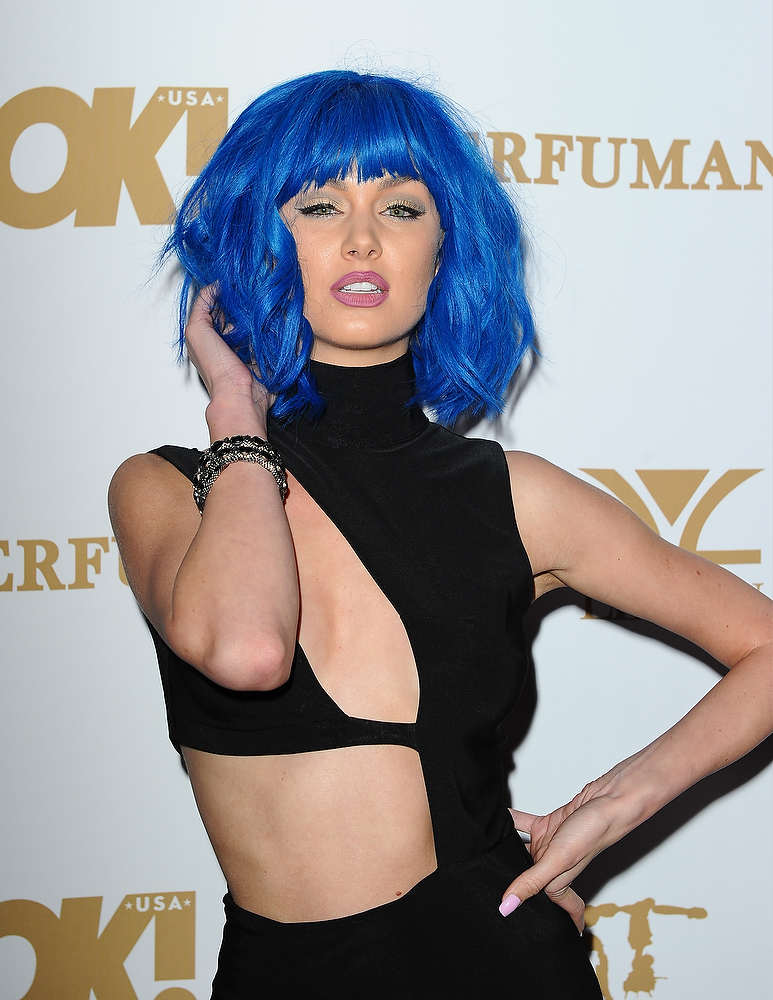 With the 58th Grammy Awards taking place last night, Tinseltown was lit up with red carpet soirees all weekend. On Friday, Home Business Magazine scored a coveted invite to the one party all stars wanted to attend: OK! Magazine's Pre-Grammy Event taking place at Lure Nightclub in Hollywood. Featuring an exclusive performance by 2X Grammy nominee Elle King, the see-and-be-seen party gave rapper Machine Gun Kelly, Jay Sean, and other stars the perfect venue to mingle and toast to Grammys 2016 in sophisticated class.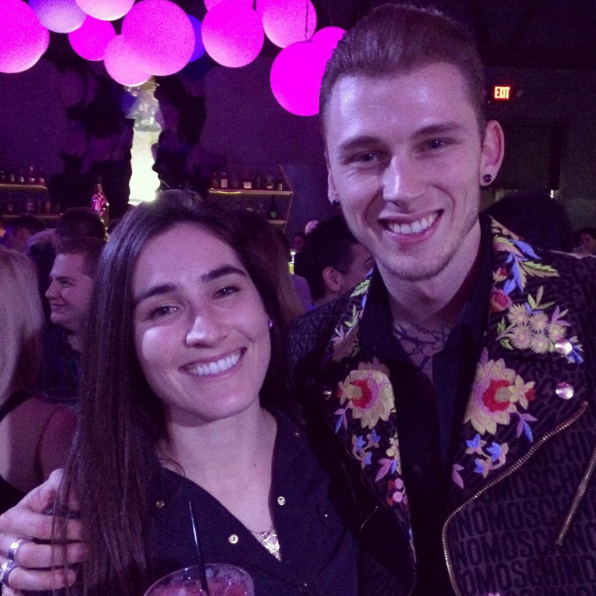 The glam party was a fabulous experience for all in attendance. While enjoying cocktails and water from the Icelandic Glacial ice bar, celebrities like Brandi Glanville, Colette Carr, DWTS alum Mark Ballas, BC Jean, and Emblem 3 took took in the soulful performance of "Ex's & Oh's" from Elle King (who was introduced to the stage by dear friend Rumer Willis). Real Housewives of Beverly Hills star Erika Jayne was also seen browsing the popular scents at the Perfumania booth and actress Alicia Witt was spotted indulging in 100-calorie snacks from Slimfast. Everyone also loved learning about Splat hair color and Le Vian jewelry.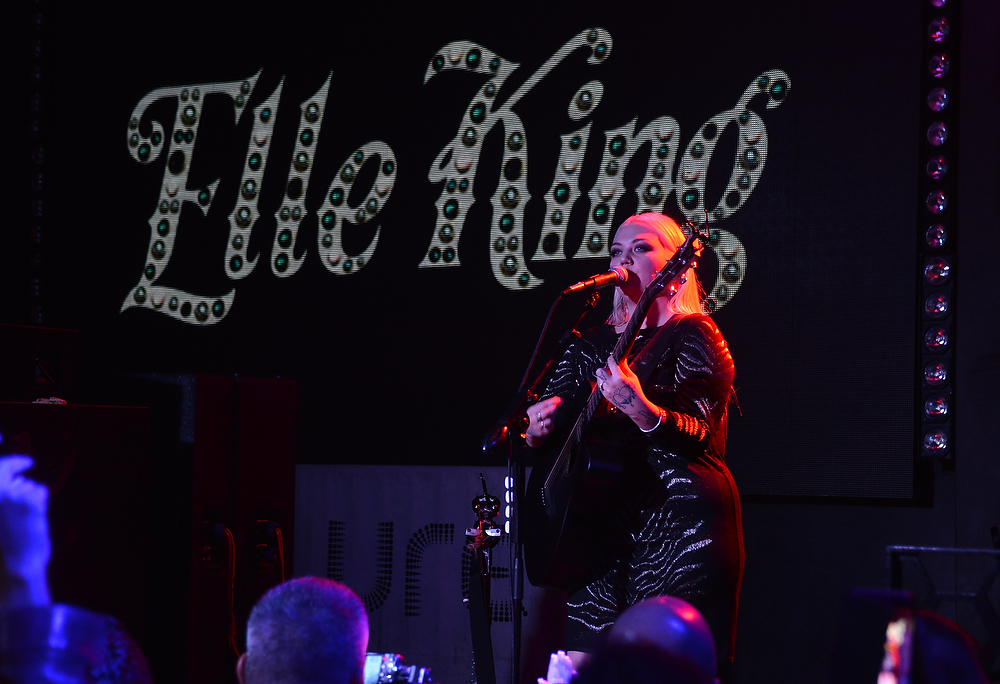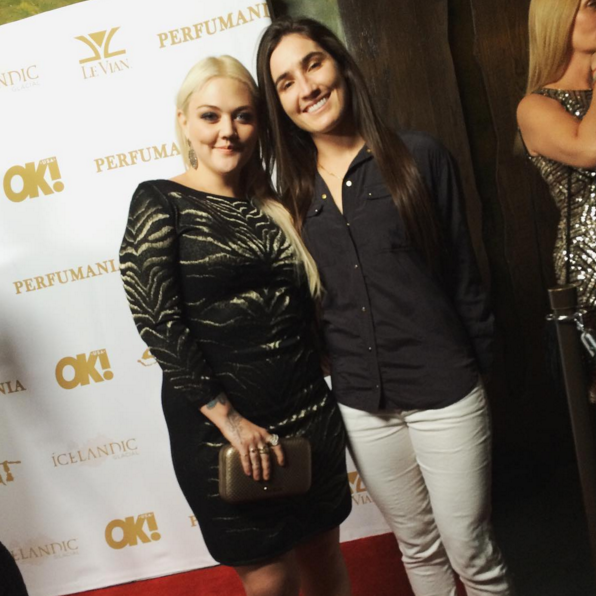 On the red carpet, Elle King told Home Business Magazine that she was excited to sing at the party. She was accompanied by her mom, who was wearing an eye-catching gold dress. When asked how she prepares for every performance, Elle's answer was simple: "I drink!"
And who inspires her the most?
"My beautiful mother right here inspires me the most."
She also shared who she would thank first if she won a Grammy for "Ex's and Oh's."
"Who would I want to thank? Whoever is nicest to me that day. (laughs) No, probably my mother," she said.
While checking out charitable partner Music Unites, which supports music education across the world, Jay Sean told Home Business Magazine what he was looking forward to doing at the party.
"I'll probably have some cocktails and meet people, of course," the singer said. "I live in New York, but when you get here you rub shoulders with old friends. It's always a nice time."
He also shared his top picks for Grammys 2016.
"I think that Bieber is going to outshine a lot of people," Jay Sean said. "This has been a fantastic year for him. He's an old friend of mine, as we broke America at the same time; we must have done fifteen shows together. To see him come to the point he is at now means something to me as well. It's nice to see him do well!"
And what does he have coming up next?
"I have a brand new single out right now called 'Make My Love Go', featuring Sean Paul. It's doing wonderfully at the moment. I just left Cash Money, my old label, and am now signed to Sony. It's a whole new start, new era, a new beginning, and I'm very excited," he shared.
He also chatted about whether he has any other entrepreneurial endeavors.
"I can't give it away, can I? (laughs) I have genius ideas right now! I have a lot of ideas that then end up being done, and I'm like, why did I not think of that? I have a good one!"
He also shared where he does most of his work.
"I'm based out of New York, but I'm pretty much bicoastal now between there and LA," he shared.
On the carpet, music sensation Manika also chatted about why she was excited to be at OK! Magazine's Pre-Grammy event.
"I've never been to this club before so I'm excited to check it out!" she said. "It looks like a fun place!"
She went on to share her top picks for the 2016 Grammy Awards.
"Well, I'm really excited to see Adele, because it's been so long since she had her vocal issues," Manika shared. "Now she's back!"
And what is she currently working on at the moment?
"Right now, I have a single out that features Tyga called 'I Might Go' and I have another single as well," she revealed. "I'm also hosting a new TV series on TLC in March called Global Beauty Masters."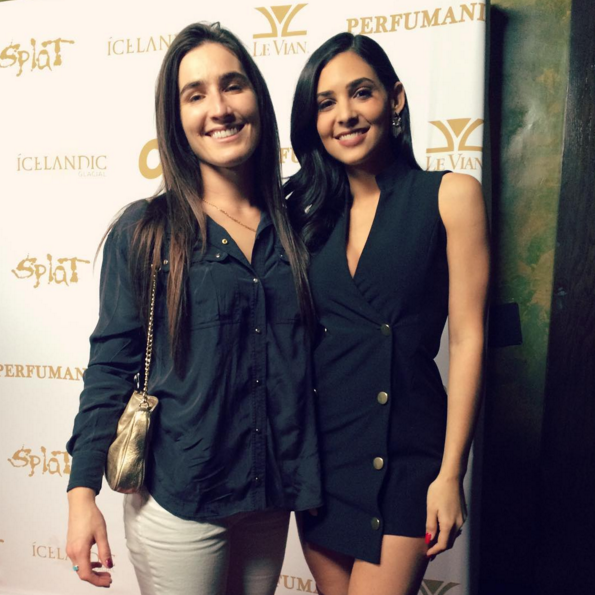 On the red carpet, Days Of Our Lives star Camila Banus also told Home Business Magazine what she was looking forward to doing the most at the party.
"I'm excited to celebrate OK! Magazine!" the actress said. "I've come to about eight of their parties and I loved every single one of them. I also love coming to the Star Magazine parties. Honestly, it's always an amazing time…they know how to host!"
She also shared her top red carpet tips for those attending the Grammy Awards ceremony.
"I would say, get your bronze on! That's the biggest one. Even though it's still February, everyone is celebrating the warm weather out here in LA, which is awesome. Get your bronze on and wear nice neutrals. Also, detox for the weekend," she said.
The talented actress also shared what was like to work on Days Of Our Lives.
"It was amazing," she said. "Being on a steady gig where we're celebrating 51 years of history is really phenomenal. I'm very proud to be a Latina representing for Latinas on the show. I am celebrating for all different kinds of people on television."
And does Camila have any business endeavors she is currently working on?
"I do! I actually have a corporation that is a film production company called A Lucky Kiwi."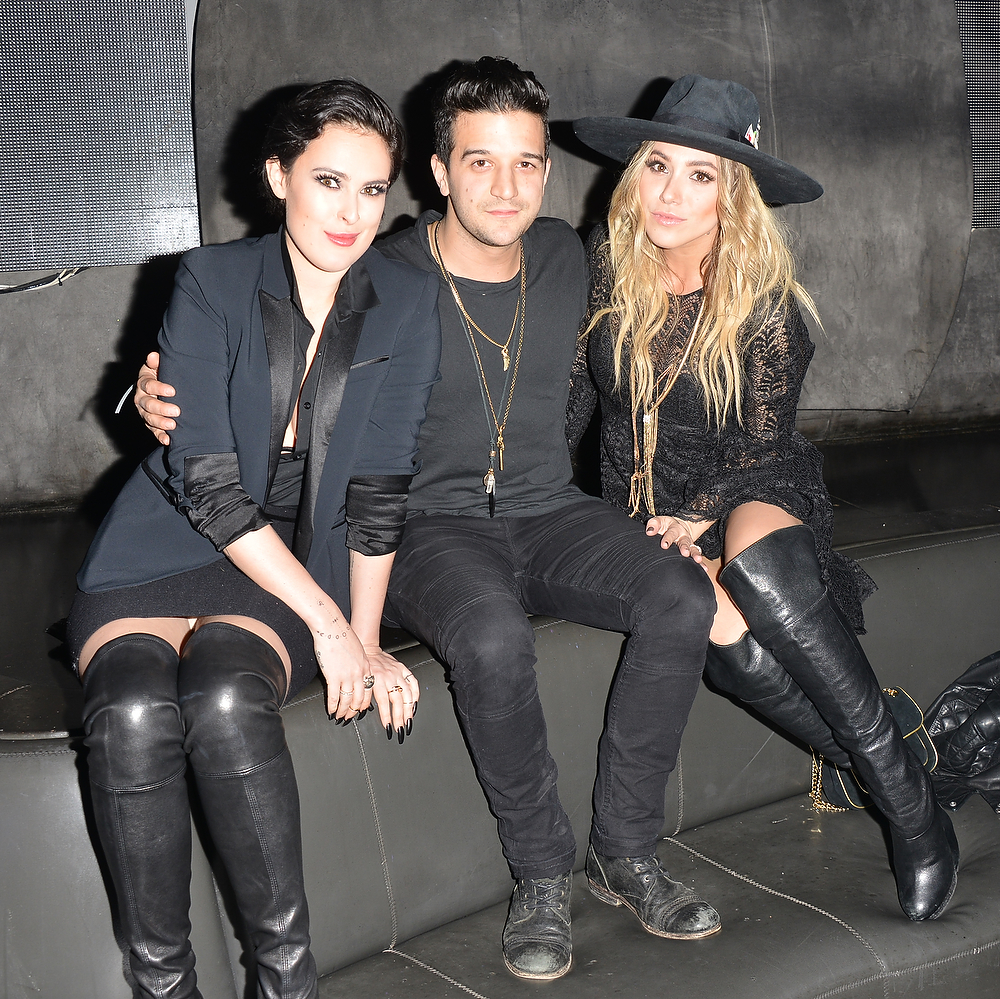 On the carpet, Dancing With The Stars alum Mark Ballas and his fiancé, singer BC Jean, also chatted with Home Business Magazine about their experience at OK! Magazine's Pre-Grammy event.
"We're excited to hang out, celebrate the music, see some old friends, and meet some new friends," BC Jean said.
Mark Ballas also chimed in: "We also have a show tonight at the Viper Room, so we have to hightail it out of here in a little bit. It's great to just hang out and celebrate the Grammy Awards. It's going to be an amazing year, as there are some great nominees. I'm anxious to see how it will go."
Mark went on to reveal his top picks for Grammys 2016.
"I'm rooting for Tori Kelly, because I think she is incredible! I also like James Bay—they are in the same category, but either one of them would be great. I also love Taylor Swift. She's won a lot though. I would also love to see Chris Stapleton get it, because we love him. Traveler is one of the best records I've heard in a while. It's phenomenal," he said.
And what do they both have coming up?
"We're about to release our second single and put out our EP in May. We're also looking into booking a tour. Lots of fun stuff coming up," BC Jean revealed.
Musician Colette Carr also talked with Home Business Magazine about what she hoped to do the most at OK! Magazine's Pre-Grammy event.
"I'm excited to eat candy! Rumor is there is a candy table inside!" she said.
And what is she currently working on?
"I just released a song called 'Play House' and a music video to match, which was directed by Shane Drake," Colette said. "That just came out and premiered on MTV. I'm really excited about that!"
The post Hollywood's Finest Stars Chat Business At OK! Magazine's Pre-Grammy Party appeared first on Home Business Magazine.
Click Here For Original Source Of The Article