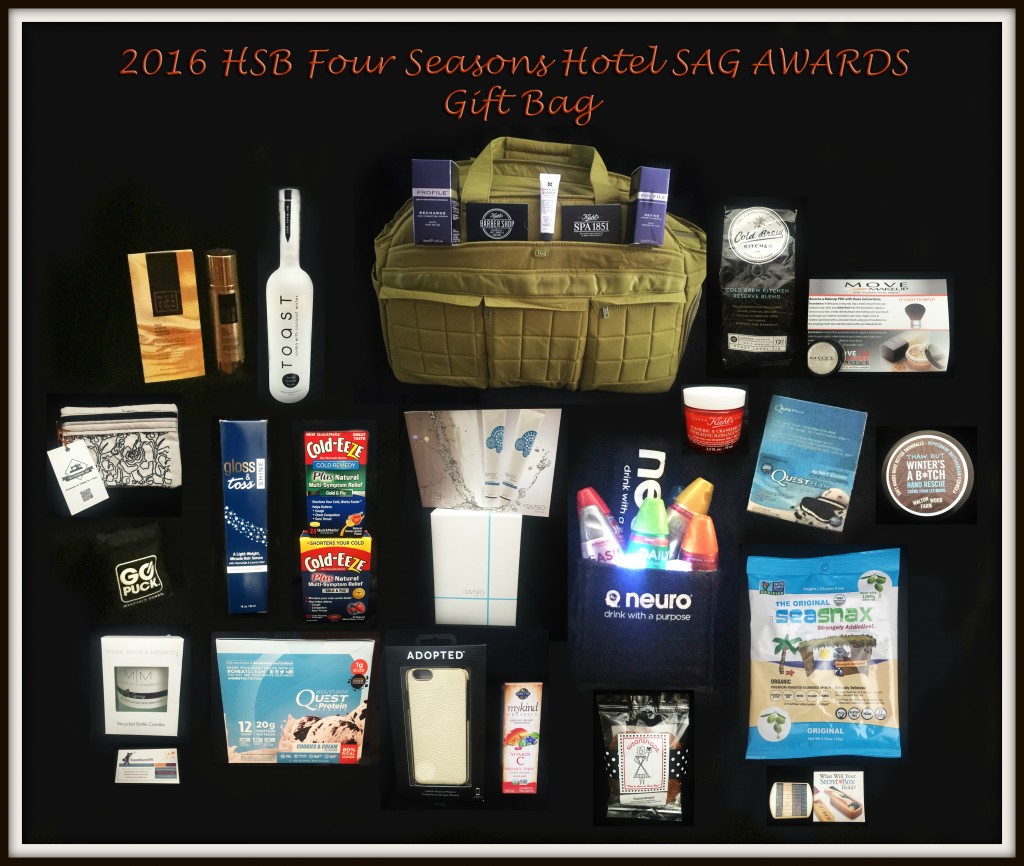 Lisa Gal, American and Australian businesses' favorite product placement expert, participated in celebrity gifting for the SAG Awards on Sunday, January 30 at the Four Seasons Hotel in Beverly Hills. Her company Hollywood Swag Bag gifted each nominee with a stuffed to the brim sleek Lug bag, filled with businesses' top grade products.
A wide array of businesses can connect with Lisa to place their product in future bags. From tasty beverages such as Toast Vodka, Neuro Drinks and Cold Brew Kitchen coffees, delicious food products (Quest Nutrition bars, Susan Snaps, and SeaSnax), to high quality beauty essentials (Gloss & Toss hair serum, a Way Too Tan lotion, Kiehl's products and gift cards, Profile4Men skincare, and Nuvsio Start Pure treatments), nominees had the chance to taste and try the products in the privacy of their hotel room.
Many other types of trendy brands and companies were included in the Hollywood Swag Bag this year. Adopted NYC offered a chic gold iPhone 6 case, Cold-EEZE included a sample of their remedy, and Tattered Designs shared a Begonia Blackwork Clutch. Move Makeup gifted a beautiful eyeshadow, Walton Wood Farm gave a Winter's A Bitch Shower Retreat, Heartwood Creations gifted a gorgeous woodworking piece, Go Puck (Wearable Power) included a portable phone charger, Made With a Mission Candles provided a tranquil and heavenly candle, Garden of Life included a Vitamin C Spray, and ExposeYourselfPR offered their specialized services.
Catch the live show? The 2016 SAG Awards show was uniquely noteworthy. Typical Oscar buzz in the media each year speculates on which artist or ensemble will take home the coveted trophy and attain lifelong prestige, and debate the merit of each talent. The SAG Awards, intentionally or not, spoke their piece in the dialogue currently reigning the news- a lack of diversity seen in the list of twenty white nominees vying for an Oscar this year. Outraged celebrities and journalists have voiced dissent for the snubbing of highly qualified diverse candidates. The SAG Awards show honored nominees ignored by the Academy, including Idris Elba for Outstanding Performance by a Male Actor in a Supporting Role in Beasts of No Nation, and Viola Davis for Outstanding Performance by a Female Actor in a Drama Series in How to Get Away With Murder. Queen Latifah summed up most actors thoughts well, when she said, "I have often been told I'm not thin enough, I'm not white enough, I'm not short enough, not man enough. Dammit, I am enough." Every actor, regardless of race, should be given due credit for dealing with the cutthroat standards they have to meet, to make it in the industry…
The talented nominees were each a winner that night, after taking home a Hollywood Swag Bag. Founder Lisa Gal understands how busy the A-listers are during award show weekends, and streamlined the usual gifting strategy. Most PR companies host gifting lounges that exhibit various businesses. SAG nominees were able to kick back in their Four Seasons hotel room and discover the products at their leisure.
Celebrities have been known to post shout-outs about the company and thank the brands that gifted samples of their products. Check out how you can increase sales, gain exposure, and make knew fans through linking with A-list celebrities.
Visit http://www.hollywoodswagbag.com/ to learn how you can get your products in the hands of celebrities and key players in the entertainment, music and fashion industries, through gift bags, celebrity lounges, premiers, and other targeted programs. Your product can also receive extensive exposure through Hollywood Swag Bag with a paid press release submitted to thousands of media outlets. -HBM
This year's Four Seasons Hotel Gift Swag Bags honoring SAG Awards Weekend included: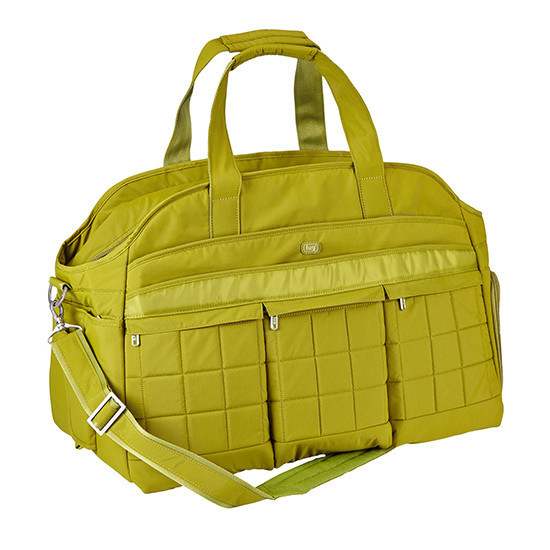 Profile4Men (Rob Lowe's Men's Skincare Line)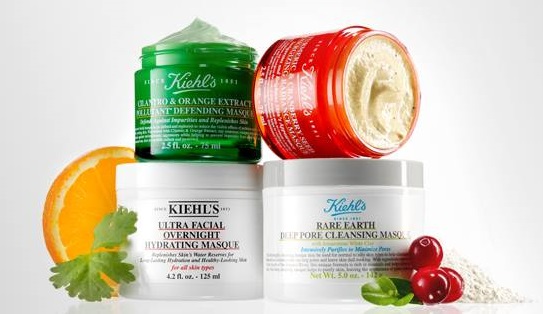 Kiehl's Product and Gift Cards
Quest Nutrition (Protein Bars and Protein Powder)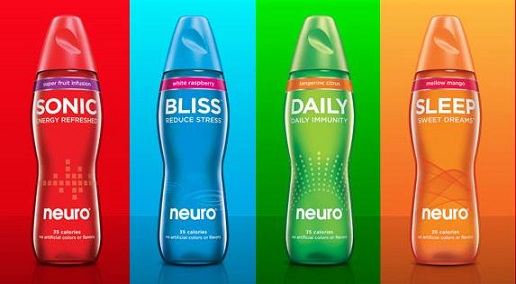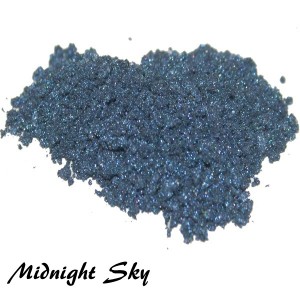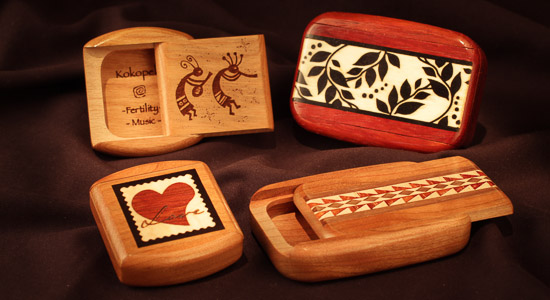 Garden of Life Vitamin C Spray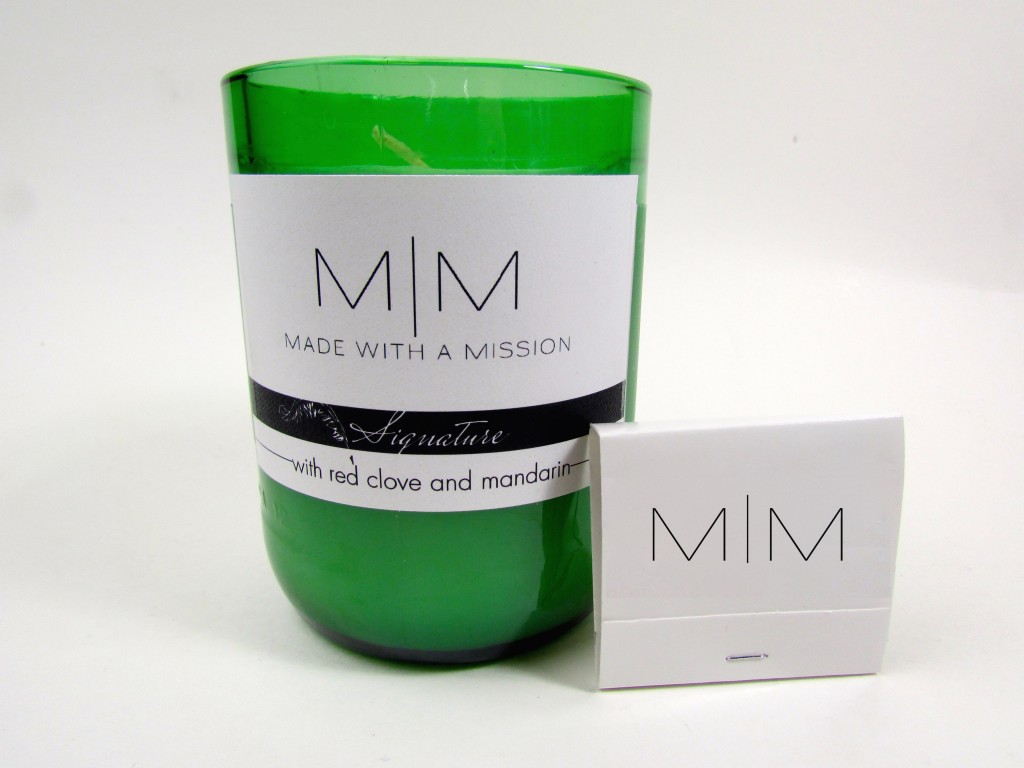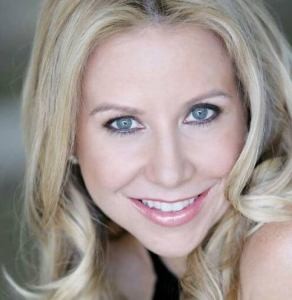 Lisa Gal is the founder of Hollywood Swag Bag and Hollywood Baskets, an exclusive GIFT company in Los Angeles California. Hollywood Baskets has prepared gift bags honoring all of the red carpet award shows at The Four Seasons Hotel at Beverly Hills as well as The Official BET Awards, Fortune Magazine Top 40 under 40 and gift bags for NBC's Hollywood Game Night Celebrity Contestants. Hollywood Swag Bag and Hollywood Baskets have been featured in OM Times, CNN.com, Forbes Magazine, US Weekly, and People Magazine as well as on ABC, NBC, CBS TV and KTLA. Clients working with Hollywood Swag Bag include Earth's Best, Vaseline, Suave, Starbucks, Capitol Records, OPI, Burt's Bee's, Larabar, and hundreds of other companies including boutique brands as well. Lisa donates gift baskets and gift bags to various local and National Charitible Organizations. Giving back is the TOP priority of this mother of 3. "That is why our Twitter handle is @SwagGivesBack!"
The post Hollywood Swag Bag Honors SAG Awards Weekend and Gifts Nominees with Businesses' Fabulous Products appeared first on Home Business Magazine.
Click Here For Original Source Of The Article