One of today's most engaging, thoughtful, and culturally inquisitive journalists, David Sax has taken industry & education alike by storm with surprising revelations in his latest book, "The Revenge of Analog: Real Things and Why They Matter." On April 8, he will address the hundreds of "serial entrepreneurs" and small-business owners attending the GKIC SuperConference in Orlando, Fla. His message? Sax probes how, in the "digital world," real, tangible things have managed not only to survive but are now re-emerging to the forefront of human experience and enjoyment!
---
---
"A funny thing has happened on our way to the digital utopia," says Sax, "we find ourselves increasingly missing reality."
Sophisticated analyst of major consumer shifts, Sax won the James Beard Award for Writing and Literature. His writing appears regularly in The New York Times, Bloomberg Businessweek, The New Yorker's business blog, and LA Times, and he is a regular feature on CBC Radio and NPR.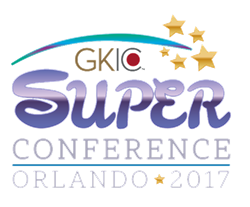 In a recent interview with No B.S. Marketing, published by GKIC, Sax said tangible things such as books and vinyl records, for example, have been snubbed and dismissed for dead by digital junkies. Of course, it's cliché to proclaim that business and culture have moved to the digital realm. But, after traveling continents to interview his sources face to face, Sax lays out a rational case that the value of "analog" goods, ideas, and experiences – against all digital odds – has actually increased.
Those who hear David will discover why a return to analog might be a welcome shift – and best for business.
"Anyone who worked in [real goods] industries or had a passion for it or believed in it was sort of dismissed as a Luddite and a dinosaur," Sax said. "So, to see that growing again, and to see profitable, rapidly growing businesses coming out and creating and making and selling and marketing real, physical things and businesses that trade them and their ideas, has buoyed the spirits of those people who have been told for many years, 'Well, what you're doing doesn't matter and it's pointless, and you can never succeed in that.' So, there is a bit of a middle finger in 'revenge,' [used in the book's title]."
Analog goods offer tactility, authenticity, and emotional experiences that digital programs cannot, says Sax; their inherent disadvantages are now their chief allure.
But the revenge of analog also means we're rediscovering the relationship between analog ideas and how we learn. Print publishing means better connections for readers, and a higher value for advertisers. Brick and Mortar retailers can deliver better profits than even the best ecommerce operations. Some of the most forward-thinking organizations embracing analog are actually based in digital technology – think Facebook, Google, Evernote, Yelp, and Pinterest, who've switched to paper, pen, whiteboards, and tech-free meetings to help employees retain information.
Growth-Centric Event Bucks Mediocre Majority
Sax is just the beginning of SuperConference's "GROWTH HACKS LIVE!" unique, three-day event filled with the newest and most effective strategies to grow every small-business in any field or industry. Full program details and registration are at http://www.gkic.com/sc.
GKIC, purveyors of "renegade" style marketing and business breakthroughs for small-business owners, was founded by famed copywriter, consultant and author of the No B.S. business books, Dan Kennedy, who will also present at SuperConference. Renowned marketing master, Kennedy delivers two game-changing presentations to empower any small-business owner to accelerate greater levels of business growth and personal productivity.
Additionally, Hall-of-Fame Coach Steve Spurrier delivers an electric, motivational manifesto to kick off the SuperConference April 6. Spurrier is college football's most colorful, endearing, and successful pioneer. And he embodies what GKIC is all about – Spurrier was a renegade who didn't want to sound like other coaches, dress like other coaches, and, especially coach like other coaches. He was a controversial football trailblazer who ushered in a different style of leadership and play, and on Thursday, April 6, he'll be sharing the "outside-the-lines" traits that allowed him to "do it his way" and still have one of sports history's all-time great careers.
Small-business owners and entrepreneurs are invited to attend and hear meaningful lessons that easily transfer to life and business – in other words, chucking "the mainstream" of their industries and creating a successful business and life the GKIC "renegade" way.
A Bonanza of Small-Business Growth Gurus
The 2017 SuperConference will be packed with top experts and timely new information focused solely on "growth hacks" – little things entrepreneurs can do to evoke a spark of growth in their business.
Only real implementers have been invited to demonstrate what's working "in the trenches" for their businesses. The resulting environment will be a haven where the small-business owner can immerse in learning true business and marketing "growth hacks" for three solid days – away from distractions – to begin creating his or her next business breakthrough.
The cast of speakers includes:
World-famous, award-winning marketer, Bill Glazer, "the G of GKIC," will share his own "Growth Hack That Will Increase Your Sales by at Least 32%."
Ryan Stewman – 3 Steps to Crushing Sales in the Modern Marketplace
Gabrielle Bosché – Millennial Retention & Marketing Hacks
Greg Rollett – The Times Square Effect! How To Position Yourself And Your Business To Be The Only Source Your Clients, Patients And Prospects Want To Do Business With
Brittany Lynch – How to Create a Hyper-Targeted Audience For Your Product And Service
Richard Seppala, "The ROI Guy" – The Target Marketing Essential Blueprint For Making Prospects Respond – Knowing (Beyond a Shadow of Doubt) and Executing The Right Message to The Right Market With The Right Media
Jay Henderson – Kick the Risk Out of Hiring – Take Only The Superstars …and Leave the Rest to Your Competitors
"Doberman Dan" Gallapoo – Copy That Sells!
Oli Billson –Cure Your Case of IDK About SMS… And Keep the Conversation Going THEIR Way
Nina Hershberger –Million-Dollar Mailings On a Zero-Dollar Budget
Jimmy Nicholas – The 3 Steps to Automatically Attract More New Patients or Clients From the Web
Ryan Rothschild –Crack the Loyalty Code: Easy-to-Implement Hacks to Build a Following of Loyal Fans for Any Business
Sandro Piancone – The Growth Formula to Scale Your Business From Zero to $200 Million in Five Years…The GKIC Way!
Mike LaFido – Marketing to the Affluent Rocketed My Real Estate Business to Unimagined Heights – You Can Make It Happen, Too
Vance Morris – Systematic Magic: Discover the Customer Service Secrets of Disney and Apply Them to Any Business for Profits and Success
Teens to Gain Business Super Powers Good for a Lifetime of Success
In addition, GKIC announces the return of The League of Young Entrepreneurs, a customized and competitive workshop for teens 13-18, running concurrent with SuperConference, April 6-8. The League of Young Entrepreneurs is a unique opportunity to reinforce entrepreneurial attributes of free enterprise, ambition, initiative, and study ethic – in a fun and hands-on experience of a lifetime. Teens will learn how to start, market, and build their own business – with lessons ranging from branding, copywriting, web design, video, and list building. Teens must be accompanied by an adult attending SuperConference. Sign-up with parent's or guardian's registration at http://www.gkic.com/sc.
     – ## –
About SuperConference
April 6-8 with Social Media Marketing Bonus Day on April 9; Orlando, Fla.
The GKIC SuperConference is where experience, wisdom and the best money-making and life-liberating tools and strategies come together. Over the last 15 years' of SuperConferences, thousands of entrepreneurs have discovered new business contacts, new strategies, and new "a-ha" moments that lead to a new era of increased income, liberty, autonomy and confidence. Visit http://www.gkic.com/sc, or call 800-871-0147.
About GKIC
GKIC is the global community for like-minded entrepreneurs who achieve rapid results using our proprietary "Magnetic Marketing" teachings and templates. Our small business experts engineer the most effective marketing tools and strategies to catapult entrepreneurs – from every imaginable industry – into unexpected success. Ignoring conventional "B.S." marketing, GKIC provides its members with step-by-step, profit-proven direct-marketing strategies, which, when implemented, produce a long-lasting flood of ideal buyers and clients. Visit http://www.gkic.com for more information, of call 800-871-0147 to speak with a business consultant.
The post He's Not Dissin' on Digital, But Journalist, Author David Sax Says His Unforeseen Culture-Shift Discoveries Prove a Trifle Triumphant for Small-Business Owners Everywhere appeared first on Home Business Magazine.
Click Here For Original Source Of The Article