Home Business Magazine Online
It's safe to say that moms have the toughest job in the world. On top of raising the next generation of children, some mothers work full-time jobs, run businesses, or are even raising a child all on their own. For the "mom-pretreneur" your life, don't forget to give her the perfect Mother's Day gift that shows her you care and that she deserves an upgrade to her normal daily routine. Whether it is the appliances she uses or the sunglasses she wears, Mom deserves something fresh and new. The mom-pretreneur in your life deserves a gift that will either improve her way of life or simply make her day a little less stressful.
The following gift guide is full of top-notch upgrades for Mom to ditch her old way of doing things to find a faster, more efficient routine. If you are looking for a last-minute Mother's Day gift, look no further than the stellar products featured in this guide!
Upgrade Her Tech Products:
NEAT Steam Cleaner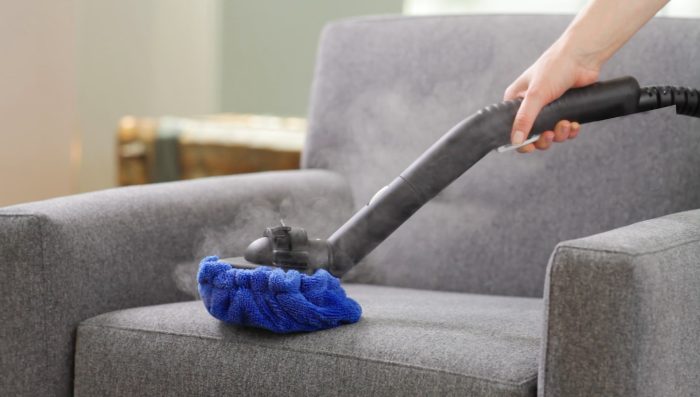 As a Mom-trepreneur you're obviously busy, with little time to waste on mundane tasks. The NEAT Steam Cleaner is a multipurpose tool that will help you maximize your cleaning efficiency in and around the house, so you can get back to focusing on your business at hand. Whether your furniture could use a refresh or your floors/carpets are looking grimy, the NEAT's 17 interchangeable accessories allow you to seamlessly transition between furniture, floors, tabletops and appliances. This portable tool kills 99.9% of bacteria, viruses and pathogens using NO chemicals and just one ingredient –– regular old tap water that's super-heated to 275°F. Designed for both effectiveness and for aesthetics, you can kiss cluttered cleaning cabinets goodbye as the NEAT's sleek, minimalistic appearance is far from an eyesore and can be stored in plain sight. (Additionally, if you're someone who thoroughly enjoys a clean living space, this tool can even make cleaning fun!) Find it now on the Dupray website.
CAFÉ

AFFETTO Automatic Espresso Machine + Frother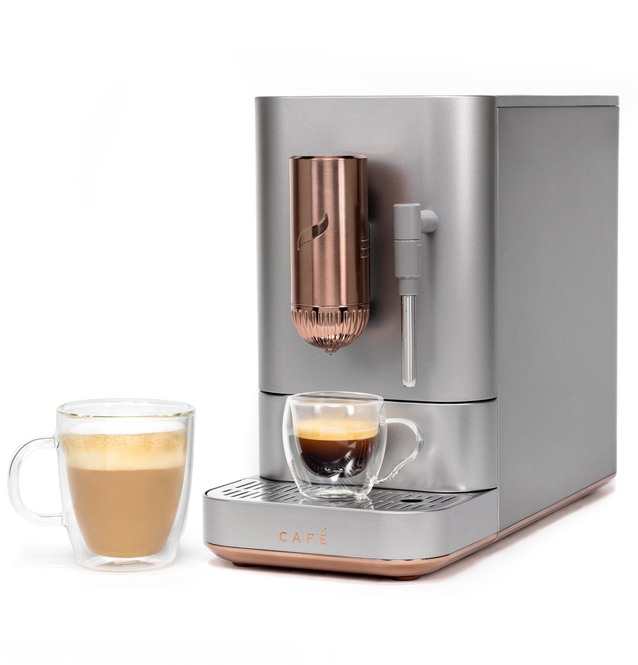 The CAFÉ

AFFETTO Automatic Espresso Machine + Frother is a one-touch solution for busy, entrepreneurial moms who want to enjoy a custom Espresso, Americano or Lungo while they work, but don't have time to wait on line at a coffee shop. With a quiet stainless-steel burr grinder with five precise settings, steam nozzle to froth milk and water reservoir conveniently stored in the body of the machine, the CAFÉ

AFFETTO Automatic Espresso Machine is convenient and efficient, allowing mom to make the perfect drink with ease every time. Available in stylish Matte White, Matte Black and Steel Silver finishes, the AFFETTO is currently on sale for prices as low as $579 at retailers including Amazon, Williams Sonoma, Crate & Barrel, Best Buy, Sur La Table and at cafeappliances.com.
Canon imageFORMULA R40 Office Document Scanner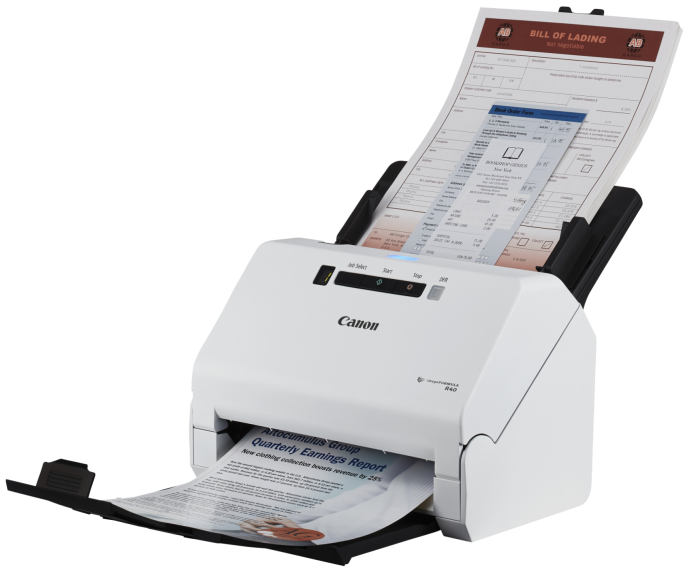 The imageFORMULA R40 Office Document scanner is simple to set up and easy to use. It can help you to increase productivity and organization at home or in the office. Quickly convert many types of paper documents into searchable digital files using the powerful bundled software.
Features:
Easily convert your paper documents into searchable digital formats
Scan and save documents directly into a third party cloud service*, like Google Drive, QuickBooks Online, Dropbox, OneDrive and more
Reliably handles many different document types: receipts, photos, business cards, reports, contracts, long documents, thick or thin documents, and others
One touch operation
Scans both sides of a document at the same time, in color and black and white and grayscale
Top scanning speed of up to 40 pages per minute
Simply connect to your PC using a USB connection
Supports Windows and Mac
Find it now on the Canon website, Staples, and Amazon.
Canon MAXIFY GX6021 Wireless All-In-One Inkjet Printer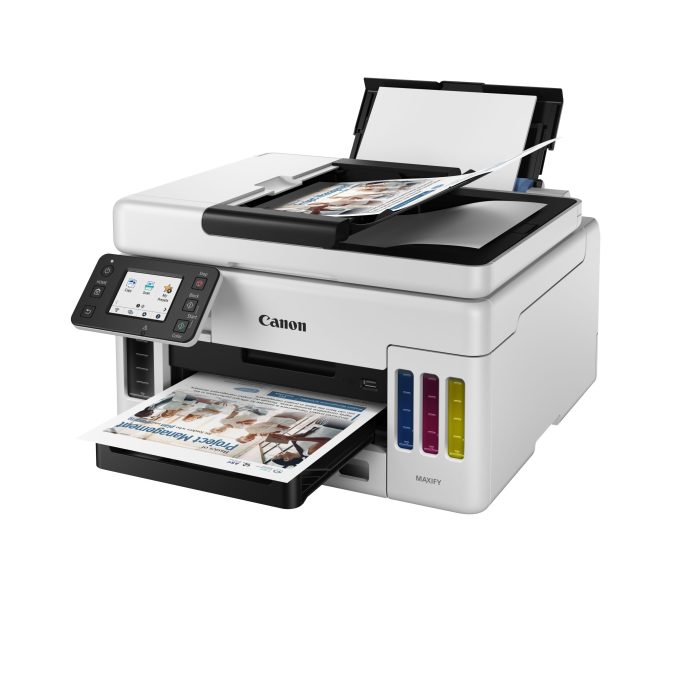 Designed to meet the needs of small offices, the MAXIFY GX6021 delivers high-quality, low-cost printing, and outstanding wireless connectivity. Get serious print productivity with a high page yield of up to 6,000 Black / 14,000 Color pages per full ink bottle set and a combined 350 sheet plain paper capacity. Save up to 80% on the cost of ink compared to high-yield laser cartridges with a low cost per print of less than 2 cents per page. Each printer comes with a full set of ink, plus 2 bonus black ink bottles, and a 3-year or 80,000 pages* limited warranty so you can print with confidence. The MAXIFY GX6021 is easy to set up and maintain and delivers superior versatility thanks to an auto document feeder for scanning and copying — plus, print on a variety of media types and sizes, including labels, envelopes, and banners. Produce crisp, colorful documents quickly and cost-effectively thanks to fast print speeds and a 4-color pigment-based ink system. Easily connect and print through high-speed USB, Ethernet, or wirelessly from computers or mobile devices. They offer excellent print quality for photos and documents and accept a variety of paper types and sizes. Get the job done easy with an intuitive and easy to use 2.7″ LCD Touchscreen. Save up to 80% on the cost of ink compared to high-yield laser cartridges with a low cost per print of less than 2 cents per page. Find it now on the Canon website or Best Buy!
TOSOT Portable Air Conditioner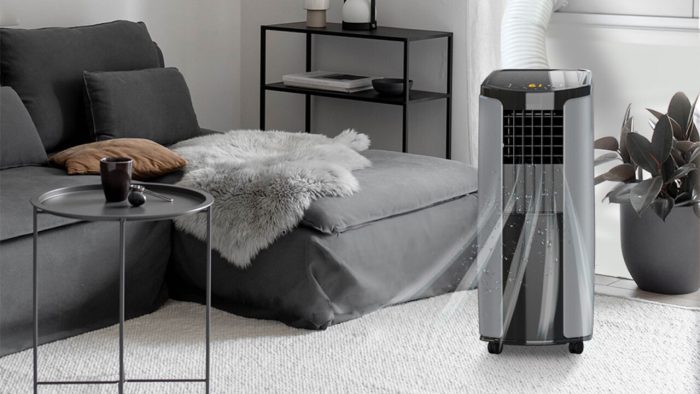 If you're a woman, you'll probably know that when you hit the ripe age of 50, you could start suffering from hot flashes. If mom's been getting these flashes or she's the kind of mom who always feels very uncomfortable when in warmer climates, it's time to give her that extra-comfort that she needs! She would love a portable air conditioner. The TOSOT Shiny ASHRAE-rated 10,000 BTU portable air conditioner is perfect for cooling small rooms up to 400 sq. ft (6,000 BTU 2017 DOE Standard). An operating noise level of 49 decibels allows Mom to sleep like a baby throughout the night.This unit is portable enough to be wheeled from room to room to provide cool air wherever she needs it most—the bedroom, office, or the living room. The mounting kit can be installed in most windows, especially horizontal windows not suitable for window-mounted machines. Find it now on the TOSOT website.
OBSBOT Me
OBSBOT Me is the AI-powered Selfie Phone Mount that can easily solve moms' worries about working from home. Its HD picture quality will allow them to communicate more efficiently at work and let children who are not at home spend time with their mother through video calls. In addition, its intelligent capture system can capture beautiful images of moms exercising yoga at home. Its highlights include:
Auto-Tracking: OBSBOT Me inherited the strong tracking ability of the OBSBOT family, it always stably and smoothly tracks the person in the center of the video frame..
Magical Gesture Control: With the gesture control, you can simply put your hands up, and the camera will follow you wherever you go.
No APP or Bluetooth Needed: OBSBOT Me can finish all the tracking algorithms by itself and doesn't require any extra App and Bluetooth with built-in wide-angle camera and the AI Chip.
Find it on the OBSBOT website.
Upgrade Her Health and Beauty Routine:
Besoma Bright and Friendly Good Barrier Moisturizer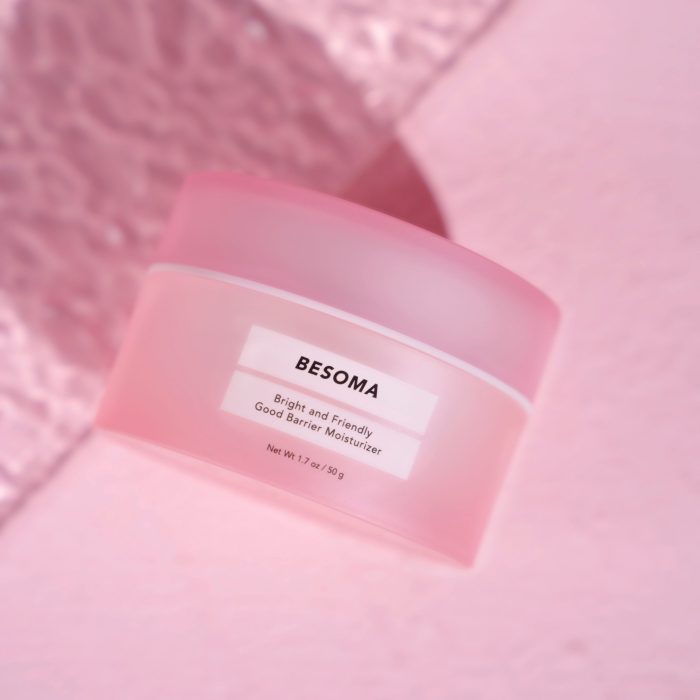 Besoma Bright and Friendly Good Barrier Moisturizer: powerful but soothing, this lightweight yet hydrating moisturizer is everyone's dream moisturizer that blends into any skincare routine. Proven ingredients help brighten, protect, strengthen, calm, soothe and improve skin barrier. Great for all skin types including acne-prone, oily, combination, sensitive, dehydrated, dry and normal. Can be used day and night. Find it on the Soma Beauty website.
Reisfields NYC Mint No. 1 Candle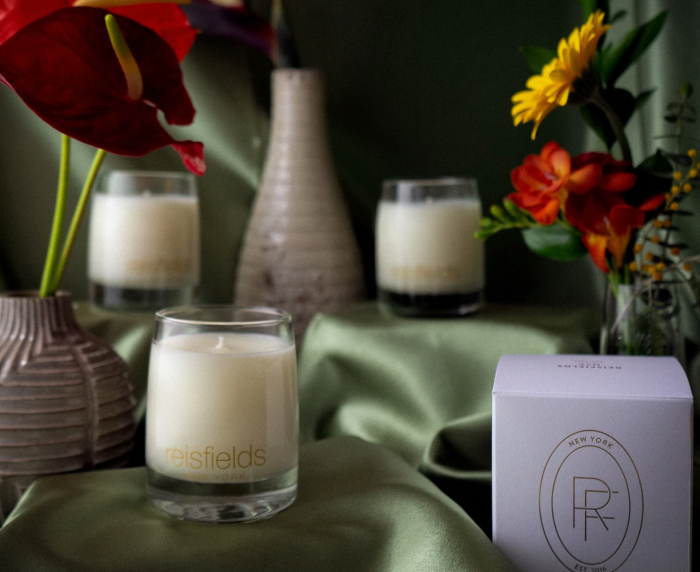 Reisfields NYC Mint No. 1 Candle is an invigorating scent blended with a unique blend of spearmint, eucalyptus, citrus fruits, and basil. Designed, crafted, and poured by our hands in extra small batches. We mix recycled craftsman cement dust, and natural earth pigments sourced from Morocco and France. Once the vessels are cured from a non-toxic sealer, 18 oz of natural soy wax and our chemical-free signature fragrance oils are poured. 90+ hour burn time if wick is trimmed to 1/8th inch every 3 to 4 hours. Find it on the Reisfields NYC website.
Ilios Lighting Beauty Ring Light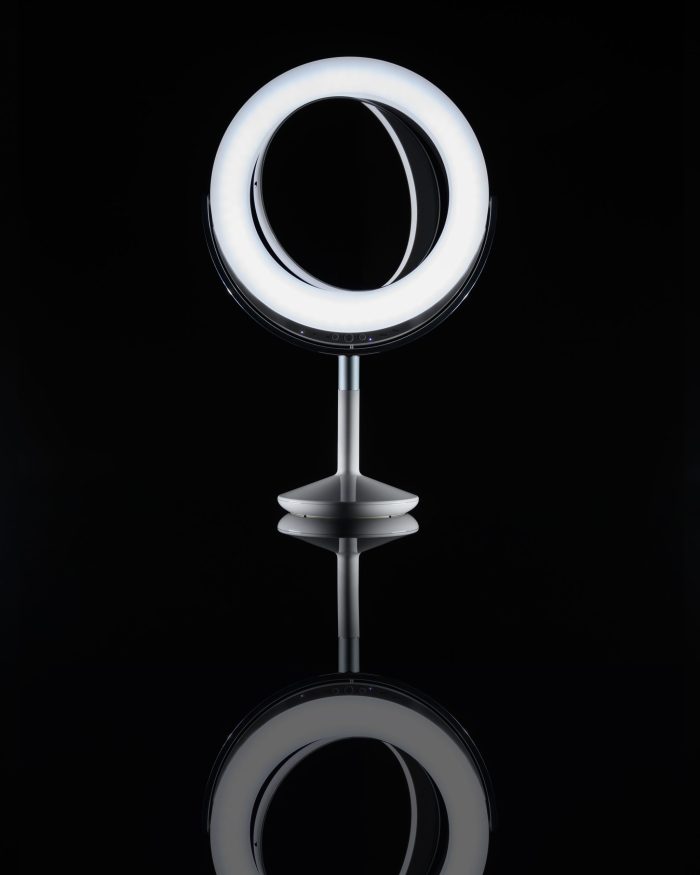 Shine bright on your next zoom call by turning your home office into a professionally lit photo studio with the Ilios Lighting Beauty Ring Light. The patented design converts the most powerful makeup mirror into the perfect light for teleconferencing. The Beauty Ring holds both smartphones and webcams without requiring any additional brackets. As a bonus, create stunning photos and videos of products for your online store! The Beauty Ring is the first-ever all-in-one makeup mirror and ring light combination designed by lighting experts and perfected by celebrity makeup artist Mario Dedivanovic. It has five dimming levels and three color modes and is a must-have for makeup, skincare, content creation, and zoom calls! Upgrade your vanity or desk with this gorgeous custom mirror! It's 10x brighter than our competition, and we come the closest to matching actual sunlight. It's not only the best makeup mirror, but it's the best at-home teleconferencing light. A built-in smartphone arm & webcam mount means no loose parts to deal with or extra clutter. Our LED lighting combats overhead fluorescent lighting. The LEDs are covered with a layer of custom diffusion and won't result in unflattering shadows, or eye strain commonly found on low-quality dot-style LED mirrors. Find it now on the Ilios Lighting website.
Molecule Sheets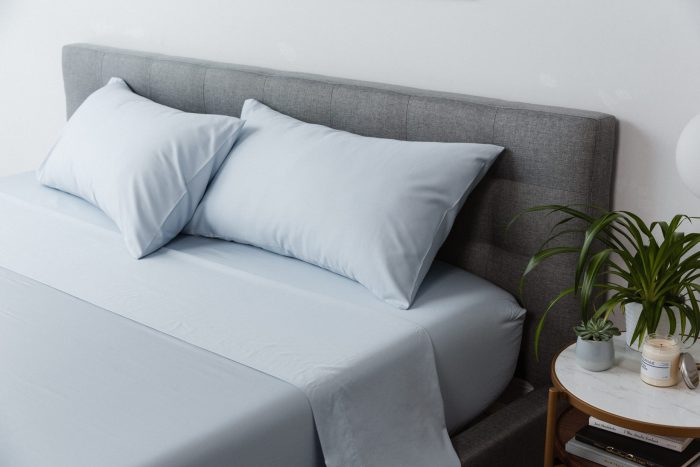 Moms need sleep. Period. And why not super soft cooling sheets so she can sleep better? Molecule sheets are air-Engineered

to optimize sleep and recovery. Made of 52% cotton and 48% TENCEL

branded Lyocell fibers, Molecule eco-friendly sheets are breathable, cooling, soft, silky, durable, and wrinkle-resistant. They are lightweight and have an airy feel to maximize comfort. Wrapping yourself in Percale Sheets is like coming home and putting on your favorite T-Shirt.
No more night sweats – body temperature is what tends to wake us up at night, Molecule sheets are temperature regulating. Made from sustainable materials and are skin friendly, eco-friendly, and minimize bacteria growth, which promotes better health and sleep. They are unbelievably comfortable, cozy, soft and sheets wash great and will feel like new even after multiple washes. Shop them now on the Molecule website.
Helen Makeup Brush Set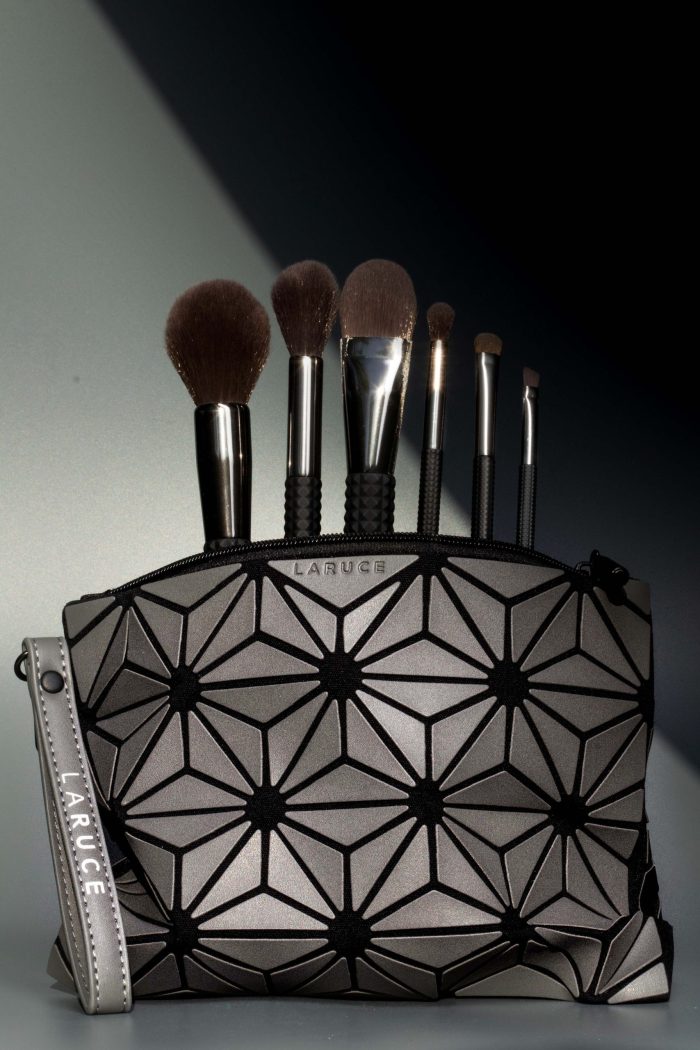 The Helen Brush set is named after the Laruce CEO's mom; this set is inspired by her beauty routine and her affinity for handbags. They curated 6 brushes which include complexion, cheeks, and eyes-to achieve a full range of looks. The brushes are made with poly flex technology that make the bristles feel and perform like a natural hair, along with their signature studded handle, that's lightly weighted, they give a luxurious feel and look to any application.  The bag for the Helen set is a dual colored (gray and black) beautiful premium vegan leather clutch designed with our stunning mosaic print. It has elegant black hardware and a wristlet that detaches and doubles as a key-wrist strap. This set was created with versatility in mind, something that mother's (and women) everywhere can use beyond their vanity. Find it on the Laruce website.
Luseta Beauty's Ultimate Bonding Gift Set
Luseta Beauty's Ultimate Bonding Gift Set was created to provide superior protection and deep conditioning for overly processed and damaged hair, this collection helps to build bonds (almost as strong as the ones with our moms) within each strand of hair, strengthening the entire structure as a whole while improving the appearance of hair texture and shine. The Ultimate Bonding Gift Set features every product in Luseta's Perfect Bonding Collection, which includes shampoo, conditioner, restoring leave-in cream, and a reusable shower cap. If mom ramped up the coloring and did lots of damage to her hair this year, she would surely appreciate not only the amazing results but also the cute 90s-inspired packaging. I mean, she is your BFF!
PROMOTION:  25% off sitewide with CODe: LUXE25 (from 4/28-5/5) Shop the gift set now on the Luseta Beauty website and Amazon;
Malouf Home Linen-Weave Cotton Sheet Set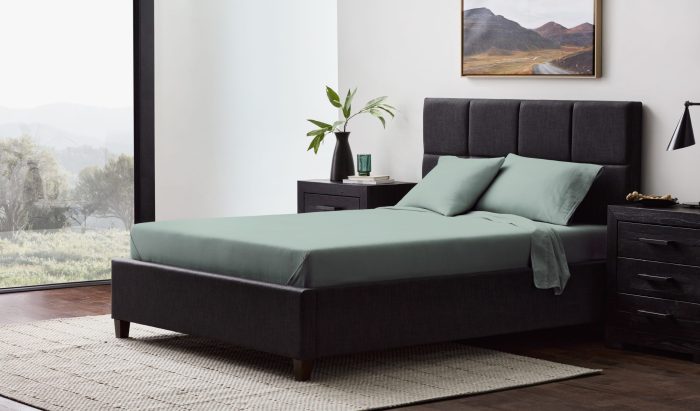 The Malouf Home Linen-Weave Cotton Sheet Set features an open percale weave, 100 percent cotton fibers and oversized dimensions — designed to look like elegant linen sheets at the price point of cotton. The sheet set is available in sizes Twin to California King, fits mattress depths up to 18 inches and comes in four colors. The Linen-Weave Cotton Sheet Set, and all other Malouf sheets, have updated packaging that reduces plastic usage by 66 percent.Additionally, every product purchase directly funds our work fighting child sexual exploitation through the Malouf Foundation

.
The airy, open percale weave mimics the look of linen
100 percent cotton fibers are soft, breathable, and moisture-regulating
Oversized dimensions and rich colors create a luxurious look and feel
Universal Fit elastic and extra-deep pocket provide superior fit for mattresses up to 18 inches deep
Thoughtfully made and Oeko-Tex® certified, meeting the highest standards in textile quality
Sheet set includes pillowcase(s), also available in pillowcase sets
Shop the sheet sets now on the Malouf Home website.
GUIDE BEAUTY Artistry Made Easy Full Collection Gift Set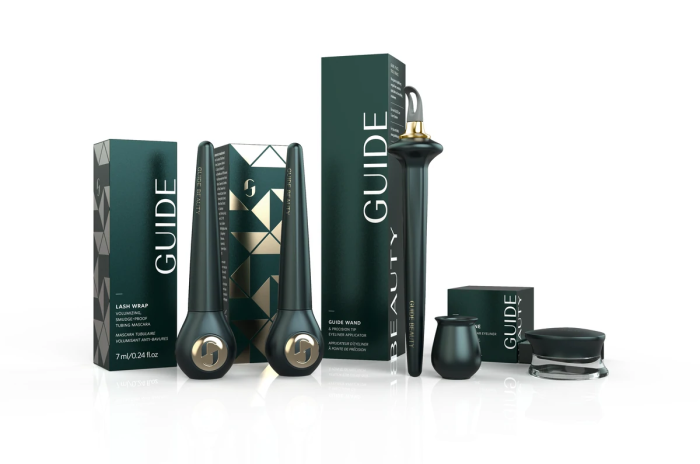 GUIDE's collection makes makeup applications easy and accessible for all – especially the mom rushing out the door for carpool and work. Whether they have a motor skill issue (GUIDE's founder has Parkinson's and it inspired her to create the collection) or they just struggle with achieving a winged eye with ease, the GUIDE collection is the perfect gift for the mom looking to up her makeup game. Includes the award-winning Eyeliner Duo (Wand and Line in your choice of Black or Brown), Lash Wrap Mascara, and choice of light, medium, or dark Brow Moment in a branded drawstring bag. Buy it now on the GUIDE BEAUTY website.
My Alchemy Illuminate Serum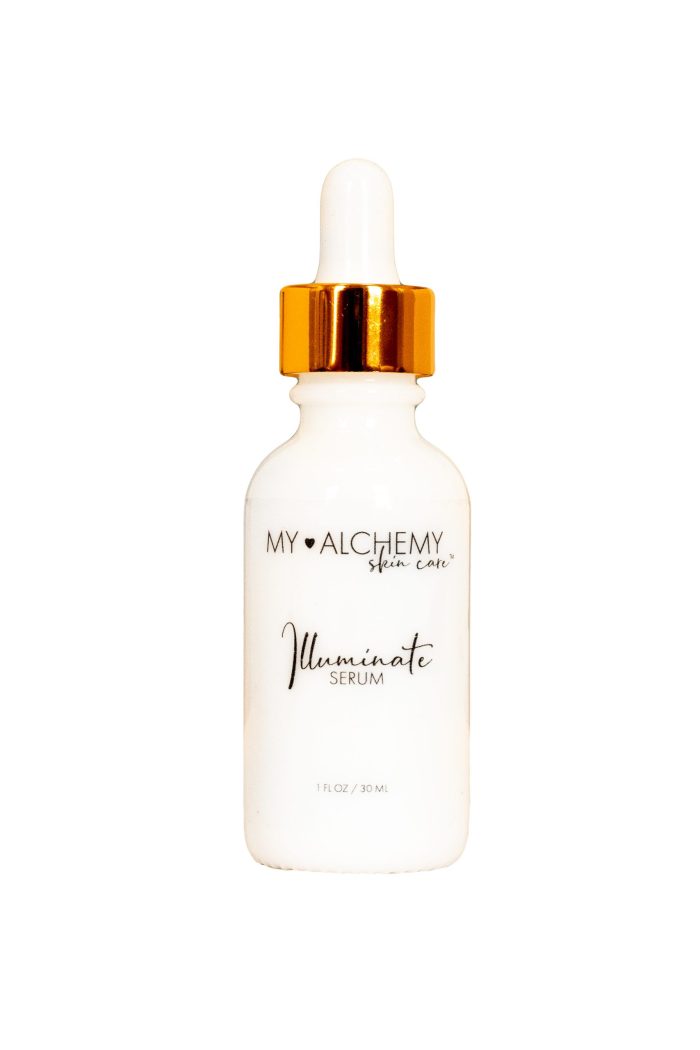 No one deserves self-care more, especially the special maternal figures in your life! Introducing My Alchemy Skin Care's Award Winning Illuminate Serum. Illuminate was named a TOP 10 Serum in Certclean's worldwide 2021 Clean Beauty Awards. It was recognized for its performance and formula made without any harmful ingredients. Illuminate is the perfect way for busy hard working entrepreneurs to get their day started. It's a quick and easy routine that will help keep their skin nourished, soft, youthful and radiant. It is a blend of oils that have been an envied beauty secret for thousands of years. This plant-based formula of thoughtfully chosen ingredients is packed with multi-vitamins and antioxidant intense skin nourishers to leave skin feeling smooth as silk and your face naturally radiant. It helps to accelerate skin regeneration, collagen production, protects from damaging environmental stressors then goes beyond its moisturizing call of duty helping to soften pre-mature aging lines and restoring skin's natural glow. Find it on the MY ALCHEMY SKIN CARE website.
The Drybar Quick & Smooth Blowout Set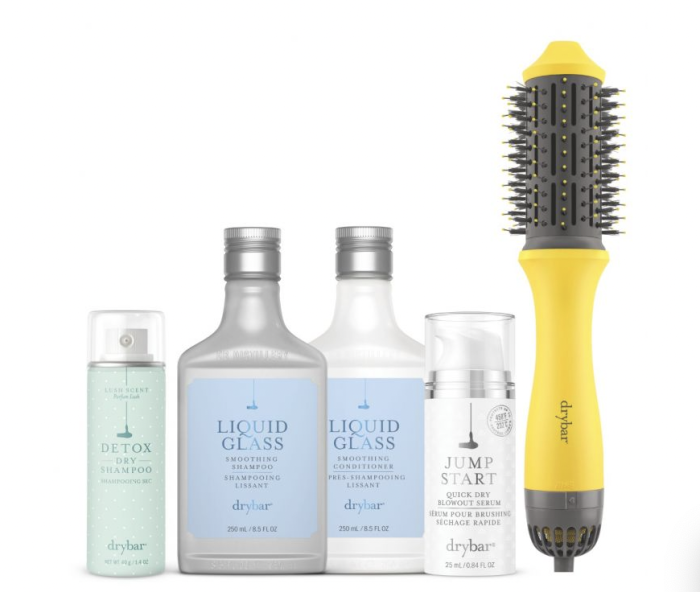 Multi-tasking moms need products for the quickest, sleekest, blowout that can be achieved from the comfort of home. Gift mom Drybar's best-selling products to achieve next level hair. Your mom and her improved locks will thank you for giving her the perfect gift.
The Quick & Smooth Blowout Set includes:
The Single Shot Round Blow-Dryer Brush
Liquid Glass Smoothing Conditioner Full Size
Liquid Glass Smoothing Shampoo Full Size
Detox Dry Shampoo Lush Scent Travel Size
Jump Start Quick Dry Blowout Serum Travel Size
Find it now on the Drybar website.
Thrive Causemetics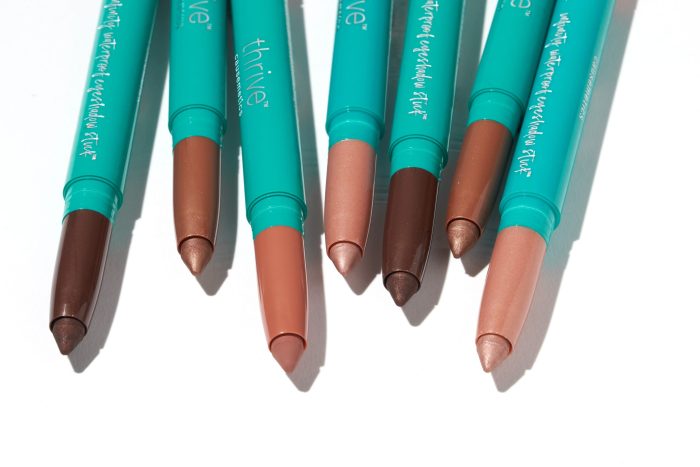 Thrive Causemetics' newest makeup products work as hard as mom does: Infinity Waterproof Eyeshadow Sticks. These high-performance formulas come in four high-impact shades using Semi-Permanent Micropigment Technology, allowing the formula to glide on smoothly with weightless color that lasts up to 12 hours. High-performing Spherical Powders provide a soft focus effect while scattering light to diminish the look of fine lines and wrinkles. Skincare ingredients like Hyaluronic Filling Spheres, Ceramide NP and Aloe Leaf Extract bump up the performance factor of these shadows. Find all these and more on the Thrive Causemetics website.
The Sage Owl Gua Sha Tool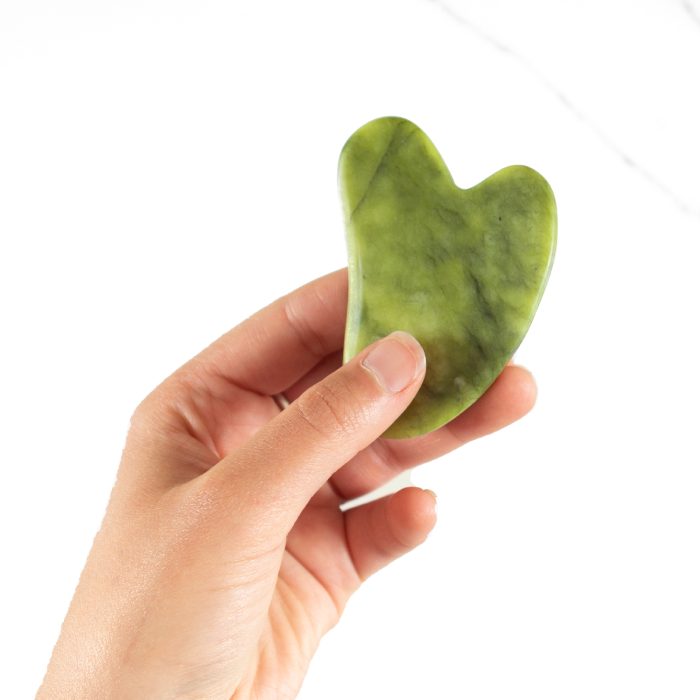 The Sage Owl Gua Sha tool is made from real Jade, created by craftsmen with years of experience. For generations, the Chinese have used the Gua Sha to maintain their skin's natural glow. Experience healthier, younger looking skin with daily use. With regular use, you will notice it helps make skin glow, softens wrinkles, reduces facial puffiness, lessens dark circles, defines jawline and cheekbones, and it helps with lymphatic drainage. Find it now on Amazon.
Eats and Drinks for Mom:
Belle Glos Glasir Holt Chardonnay

Belle Glos is easily identifiable by its signature wax-dipped bottle and elegant script label, making it the perfect wine to celebrate mom this Mother's Day. Fifth-generation Napa Valley winemaker, Joe Wagner learned his way around a vineyard long before he was able to drink wine. Inspired by his grandmother, Lorna Belle Glos Wagner, Joe created Belle Glos with a focus on vineyard-designated Pinot Noirs from California's best coastal regions and is now introducing the first white wine to the Belle Glos portfolio, the Belle Glos Glasir Holt Chardonnay. The 2020 Belle Glos Glasir Holt Chardonnay is a beautiful golden hue with aromas of pie crust, lightly toasted marshmallow, banana cream pie, and hints of granny smith apple; with large, luscious notes of melon, bright apple, and hints of buttery brioche on the palate. Find it on the Quilt and Co website.
Elouan Wines Rosé

Salmon color in the glass, the Elouan Wines Rosé showcases aromas of peach, pear, white plum, and honeysuckle followed by notes of cherry blossom and fresh roses. On the palate, find vibrant flavors of fresh strawberry and very ripe raspberry, with bright acidity carries through to a lingering, smooth finish.
Celebrate Earth Day with a bottle that gives back! Elouan Wines is a partner of the National Forest Foundation, and through their "Enjoy a Bottle, Help Plant Trees" initiative, Elouan Wines is committed to donating $100,000 to the National Forest Foundation to plant 100,000 trees throughout America's National Forests. Customers can take 20% off their purchase of Elouan Wines on Quiltandco.com with the code ELOUANTREE22 or get $5 off their first order from Drizly with the code GOODLIGHT through December 31, 2022. Shop their wines on the Elouan Wines website.
Böen Pinot Noir

Böen draws its profile from the varied coastal winegrowing areas that are among California's most sought-after cool-climate appellations, each offering optimal growing conditions for this temperamental and early ripening varietal. In its pinot noir, you will find aromas of ripe Bing cherry, cocoa and marionberry with a rich and balanced palate with bright acidity that leads into a long, smooth finish.
Böen Wines is partnering with No Kid Hungry, a national campaign working to end childhood hunger in America. Through the"Enjoy a Bottle, Help Give Meals" initiative, Böen and No Kid Hungry will provide meals to kids in need throughDecember 31, 2022. Shop their wines on their website.
Casillero del Diablo Carmenere

This medium-bodied wine showcases lovely fruit aromas and flavors of dark plums and black currant, dark chocolate with hints of spice, coffee, and toast from aging in French oak barrels. Deep purple in color, this soft textured, well-structured Carmenere culminates in a fruit focused finish and is the perfect under $15 bottle to sip and share. Named the #2 most powerful wine brand in the world four years in a row, andWine Enthusiast's 2020 New World Winery of the Year, Casillero del Diablo is at the forefront of the world's attention with this South American gem, sparking a uniquely Chilean sense of adventure in every glass. Find it on the Casillero del Diablo website.
Sugarwish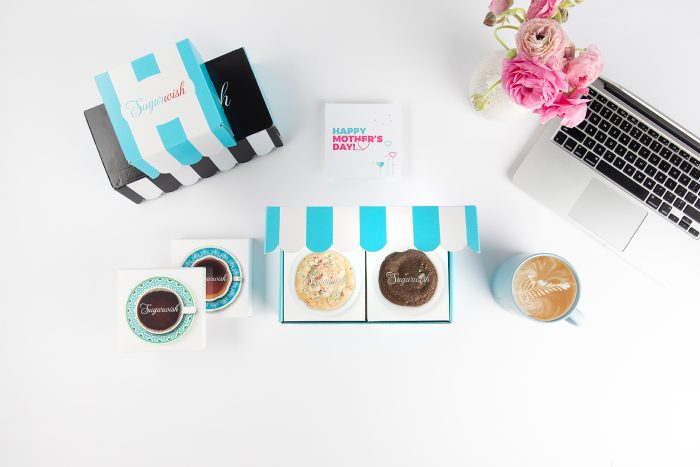 From candy to popcorn to wine, Sugarwish has something for every mom. Every offering has a wide range of flavors and options to choose from making sure to hit all moms' preferences. See below for the options! For their Sweet Treats Select Gift Boxes, your mom gets to choose between a wide variety of product types to fit her which include Classic candies, Freshly-baked cookies, Gourmet popcorn, Crunchy snacks, Coffee + Tea, and Dog Treats. Their pricing runs from just $23 for a mini gift box to $78 for an XL gift box. Sugarwish makes gifting simple and fast — your deserving mom is alerted instantly that she has been gifted a Sugarwish via email, text, social media like Facebook or Twitter, Slack, and more. Making it easy to send her a thoughtful gift (great for last-minute needs as well!). Shop their Mother's Day gift boxes on the Sugarwish website.
Talon Winery

Talon Winery is the largest winery in Western Colorado (known as Colorado's "Napa Valley"). One of their most popular wines (one that's also a rare type of wine, and hard to find) is their award-winning Lavender Wine. It's made from a 100% Riesling wine base, infused with locally grown, organic lavender flowers. It has a beautiful lavender blush color, and a delicate, floral aroma. Perfect for celebrating Mother's Day, Lavender Wine is one of their best-sellers (especially among women!). Wine always makes for a great comfort gift, as well, which any entrepreneur needs after a hard day hustling. A bottle of the Talon Winery lavender wine sells for $20 on their website.
Tropical Fruit Box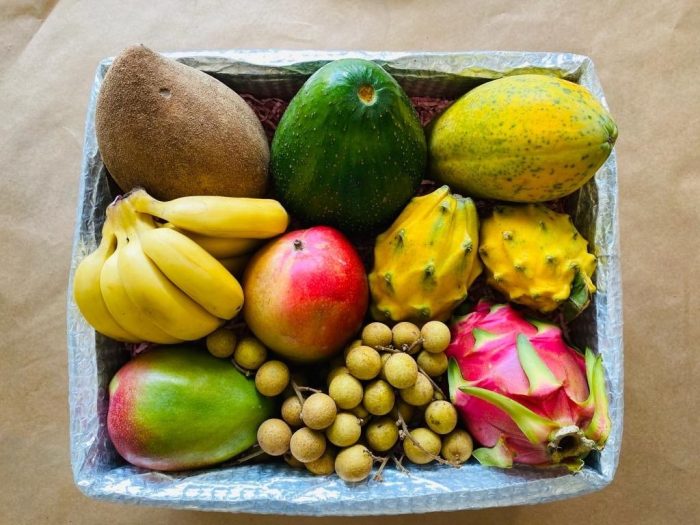 This Mother's Day, Tropical Fruit Box is ripely stocked with fresh tropical and exotic fruits from around the world, not typically found at a local grocery store, and delivered directly to customers' doors. It's definitely not your regular fruit box. Our products offer a thoughtful and flavorful gift of health & wellness that transport to new or nostalgic destinations, with freshness guarantee delivery in the continental U.S. They are also a female-powered small business. The company was literally conceptualized in our Founder's kitchen! With exclusive tropical items like aromatic Pink Guava, sweet Yellow Dragon Fruit, versatile Breadfruit, and rare exotic fruits such as crown jewel Mangosteen, creamy Soursop, Star Apple, and many others, all Tropical Fruit Boxes are accompanied by fruit reference cards and authentic recipes by chefs from the fruit's country of origin.
Fruit lovers and gift givers can choose from single fruit boxes or curated variety boxes, the most popular, the Create Your Own Tropical and Exotic Fruit Boxes, pricing ranges up to $189. Their Taste the Tropics Fruit Box offers a great variety and value at $99. They are among exclusive online retailers of the novel Pinkglow

pineapple, which comes in its own gift box for $39. This pink pineapple is sustainably sourced and grown on a carbon-neutral farm in Costa Rica. Shop their Tropical Fruit Boxes here.
Cocktail & Sons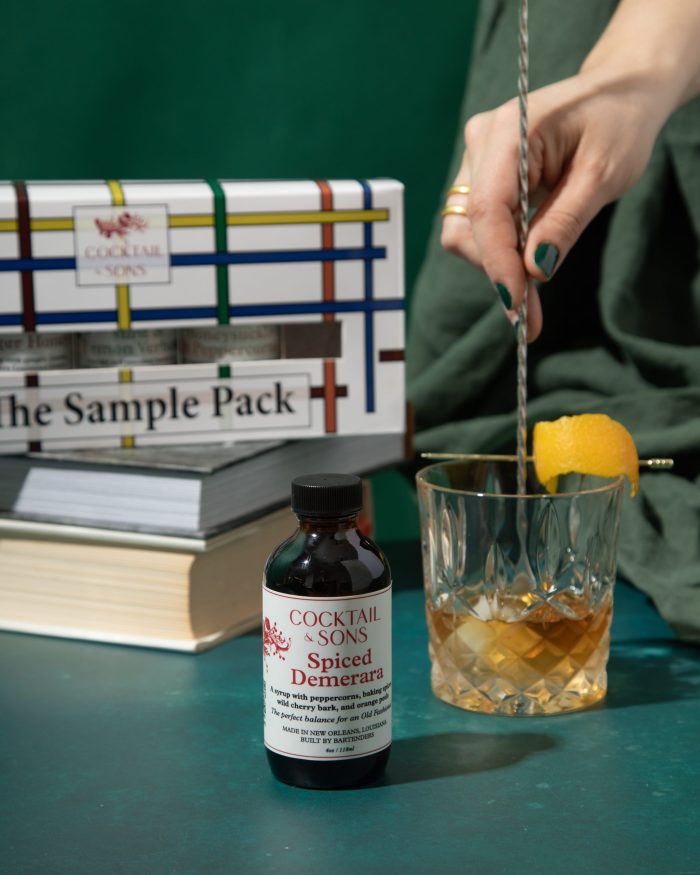 Cocktail & Sons is a brand of all-natural, handcrafted syrups and mixers all made with local produce, and real sugars grown by Louisiana farmers – no additives, coloring agents, or artificial additives, created by a family team of award winning bartenders. Orleans. The cocktail experts decided to focus their culinary efforts on revitalizing the then-forgotten concept of the home bar. and producing handmade syrups and mixers to make delicious and complex cocktails in a simple way. Using real and fresh ingredients from local farmers, their mixers come in multiple flavorings. It is strawberry season, so their famous Fassionola (SRP: $14.95) flavor is available, just in time for Mother's Day! If you are looking for more variety, you can also buy the Sample Pack.
Laudemio Frescobaldi Extra Virgin Olive Oil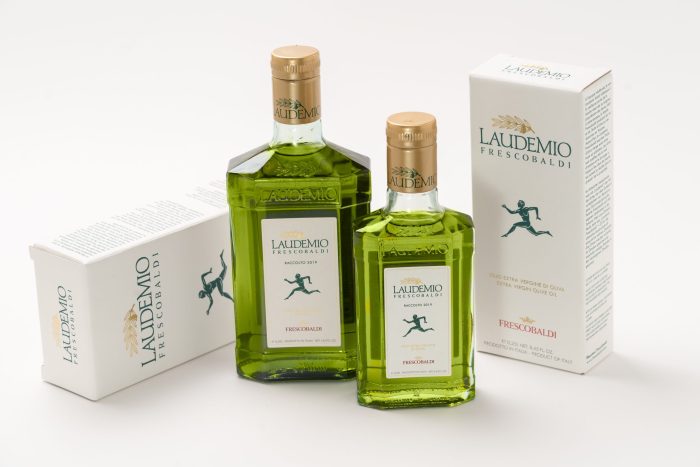 Laudemio Frescobaldi Extra Virgin Olive Oil is a unique emerald-green and robust extra virgin olive oil with authentic Tuscan aromas of freshly-mown grass and artichoke. Only the finest extra virgin olive oil is then selected to become Laudemio Frescobaldi. This product will elevate any recipe calling for olive oil such as pasta, soups, and meat dishes. A luxury brand that lives up to the hype Laudemio will be sure to make that lasting impression. Laudemio Frescobaldi can be easily purchased on Amazon and delivered right to your door so you taste the real Italy without having to leave your home!
Fashion and Fun!
Creatively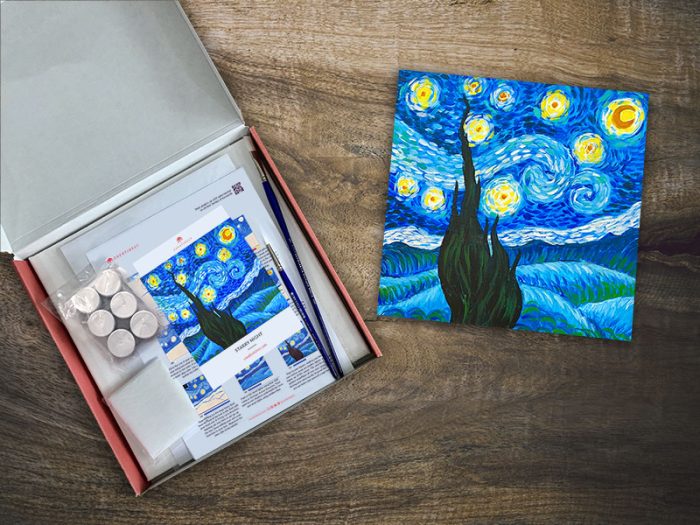 Explore your creative side and have fun from the comfort of your home with Creatively. Their paint-party-in-a-box comes with everything you need to dive right in. This gift will help the women in your life relax and seek solace, while discovering their creative side. It's popular with moms who want to try something new on their own, with friends, their partner, or even their kids. Moms will absolutely love taking time out of their busy schedules to relax and create (monthly as a subscription or as a one-time experience). Their non-subscription boxes start shipping on the 21st of each month — along with our subscription boxes). They can also accommodate a different shipping date, if needed. Explore their beautiful painting options on the Creatively website.
Eyebobs

As for our shy, reserved, and understated friends, Eyebobs knows there's a character lurking beneath the surface. Sooner or later, they can't wait to meet them. Whenever you're ready, they're here to unrepress your express.
Their vision of providing expressive frames that scream "Yes! You! Can!" has become an all-consuming passion, and the difference is in the details. They work with some of the best designers in the world to bring you the highest quality frames in signature Eyebobs style. From avant-garde glasses to classic styles reimagined, They believe every frame is a work of art – and they're not afraid to color outside the lines. They painstakingly select the very best materials, like luxury Italian-designed acetate, spring hinges that flex for amazing comfort and durability, and best-in-class optical quality lenses. Eyebobs delivers one-of-a-kind designs, giving you a look like nothing you've seen before. Shop their unique glasses on the Eyebobs website.
Glasses USA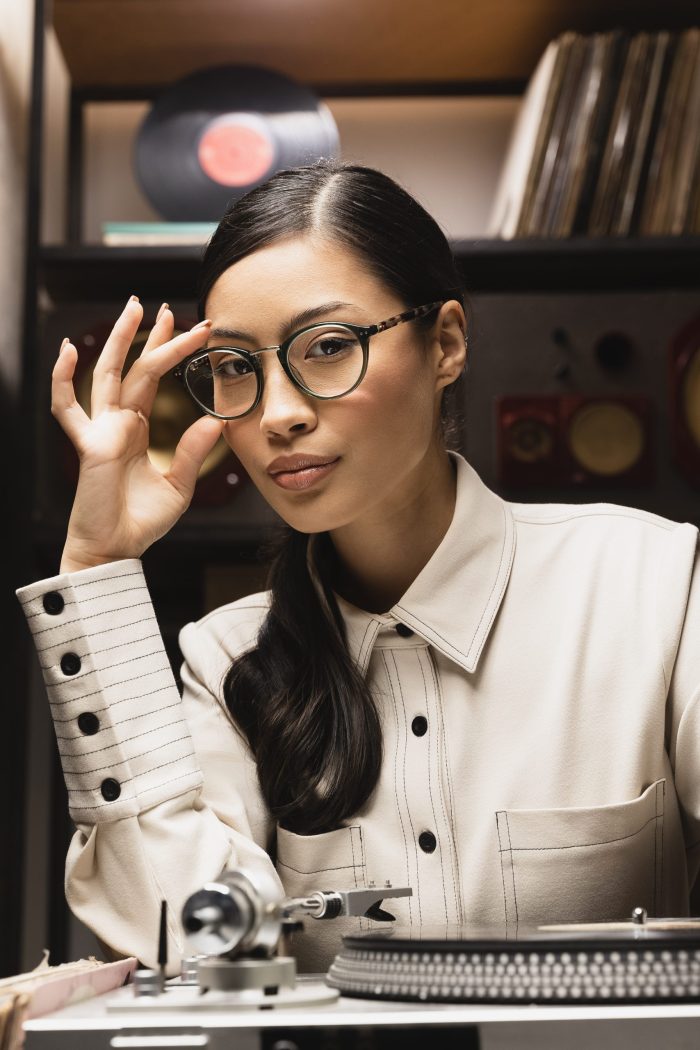 A gorgeous pair of glasses is an essential for all those Entrepreneurial moms! GlassesUSA.com, the fastest growing online eyewear retailer announces the launch of its new 'Vinyl Collection' by Ottoto, a private label house brand exclusive to GlassesUSA.com. Each frame pays homage to the record player, be it the delicate needle or detailed edgings, and is reflected in the intricate finishes of each frame. While vinyls are extraordinary and unique, they are also classic and timeless, and the perfect representation for this one-of-a-kind collection. The unisex collection includes 30 skus, 10 styles of glasses and 3 styles of sunglasses, and all frames are eligible for prescription lenses. Built for the everyday, urban lifestyle. Ottoto joins GlassesUSA.com's portfolio of private labels along with Muse, Amelia E., Revel, Yoji, and Seaclean. Shop their expansive collection of glasses at GlassesUSA.com.
Treleaf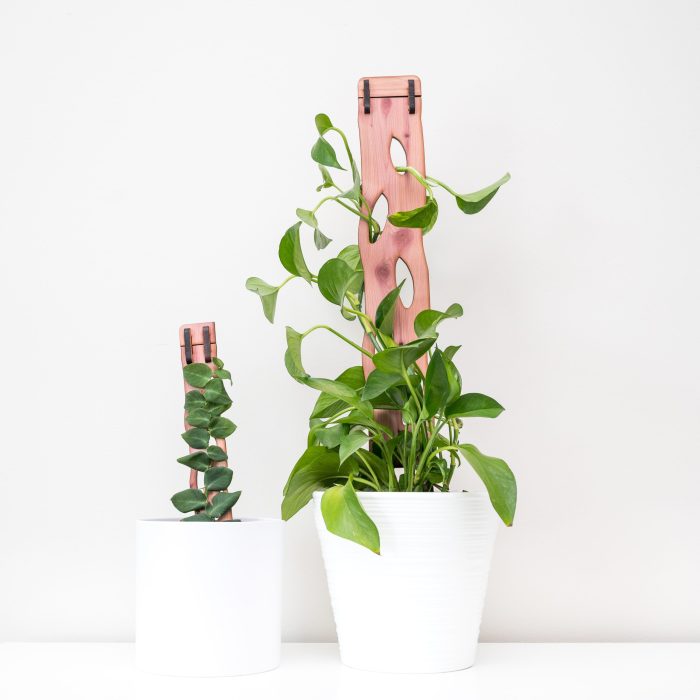 Treleaf is a small business based in Atlanta, GA that makes plant-inspired trellises for potted plants using sustainable methods and natural materials. Treleaf

trellises are inspired by iconic plant leaves and handcrafted in the USA using locally sourced wood. They have trellises for plants of all sizes and heights, and they are not only aesthetically pleasing, but are also functional. Shop their plant trellises on the Treleaf website.
Brawley Sunglasses
Featuring Serengeti's renowned 3-in-1 lens technology and part of the new Spring/ Summer '22 collection, the Brawley Sunglasses from Serengeti Eyewear add vintage glamour to any outfit. In addition to a preppy design and colorful frames, the Brawley sunglasses feature SATURN lenses for the ultimate eye protection as busy moms head from an errand in the city to a baseball game across town. Plus, the frames are designed with adjustable nose pads and spring hinges for comfortable wear all day! Find them on the Serengeti Eyewear website.
Under Armour HOVR Omnia Metallic Training Shoes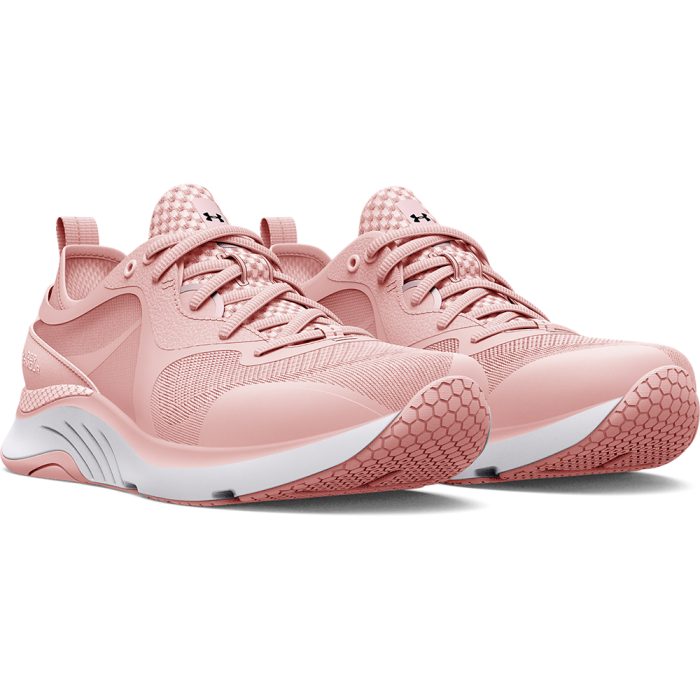 Keeping up with your fitness regime is especially important when you are a busy, career driven and entrepreneurial woman. Being active helps keep you sane, reduces stress and elevates the mood. What better way to increase the motivation to keep up with one's fitness routine, other than looking good and stylish with the best functional workout gear? When you look good, you feel good! Under Armour delivers women's specific footwear and apparel that are specifically designed for women, incorporating the latest technology that is focused on: comfort, support and versatility. Under Armour is providing women with an undistracted workout, while allowing them to be more present and in touch with the body and mind. Check out their UA HOVR Omnia Metallic Training Shoes. They feel like a cloud and fit like a glove. They took super-springy UA HOVR

cushioning and put it in a trainer that's built specifically for the female foot. Shop it now on the Under Armour website.
ROLL Recovery R4 Deep Tissue Body Roller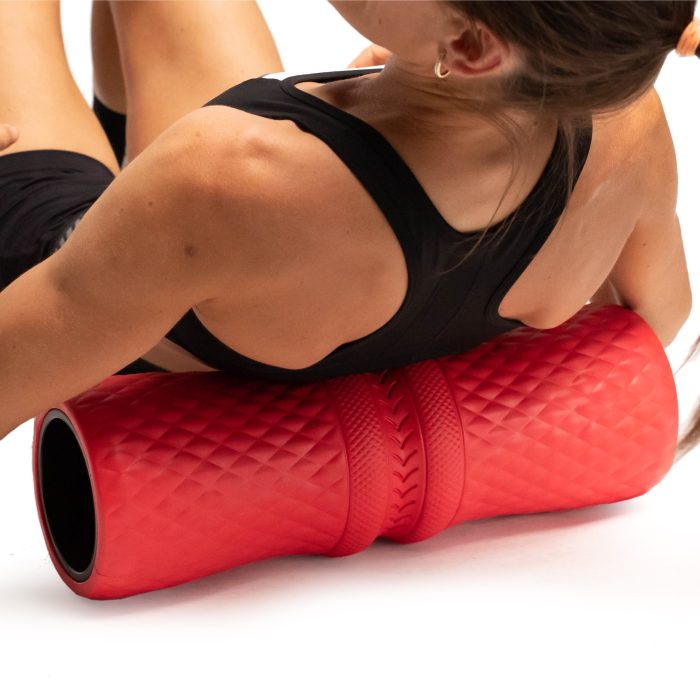 Home business owners tend to spend hours sitting at the desk, in not-so-ergonomic workspaces, taxing not only their minds but their bodies as well; especially if there are not too many 'built in' breaks from the desk. Therefore, muscle tension releasing and stress reducing foam rollers become an important self care and recovery tool. ROLL Recovery's R4 Deep Tissue Body Roller is a next level foam roller, featuring a centered groove which helps relax the spine and the neck while rolling the back muscles, and can also single out the IT-Band by focusing on surrounding areas. The R4 is made out of high-density EVA foam for durability, and it helps reduce muscle tension by breaking up muscle adhesions and improve vascular and lymphatic circulation for accelerated recovery.Find it now on the Roll Recovery website.
The post Give Mom The Upgrades She Deserves This Mother's Day (Gift Guide) appeared first on Home Business Magazine.
Click Here For Original Source Of The Article