Home Business Magazine Online
Moms experience endless stressors in their daily lives. Raising kids is more than just a full-time job, it is day after day of putting her needs aside to raise a child that is completely dependent on her. Finding time for self-care is very difficult as a mom. Sometimes, all she has time for is taking her daily vitamins to keep her going. Add to her routine a dose of CBD to help ease her anxiety and stress. CBD is all the buzz recently when it comes to natural stress relief. It's no secret that CBD has natural stress-relieving and anxiety-reducing effects. Mom-pretreneurs everywhere would welcome the idea of a natural supplement that eases stress and anxiety. Give the maternal figures in your life the gift of CBD for natural and effective stress management.
The following gift guide contains top-shelf CBD brands and products in a wide variety of dosing methods, from gummies to oil to topicals. You will find your mom the perfect introduction to CBD in this gift guide. Check em out!
NuLeaf Naturals CBD
NuLeaf Naturals is one of America's top pioneering hemp companies, committed to creating the world's highest quality cannabinoid products in their most pure and potent form. Their full spectrum cannabinoid extracts contain no additives and the only ingredient is organic hemp. With over 24,000 highly rated customer reviews, NuLeaf Naturals is committed to creating safe, consistent, and effective products, made from organic ingredients grown in the US. They even use independent labs to confirm their products are free of pesticides, herbicides, mold, fungi, heavy metals, and mycotoxins. The testing also guarantees their products contain the optimal amount of cannabinoids and terpenes.
Make sure your mom, mother figure, or wife is relaxed, pain free, and well-rested this Mother's Day by providing her premium natural CBD oil (or any of their range of products). A bottle of Full Spectrum CBD Oil (starting at just $29.99 will let her know she is appreciated beyond just Mother's Day! Or, try their CBD Balm for back and knee relief from sitting through Zoom calls all day. Shop their CBD on the NuLeaf website.
Ageless Labs CBD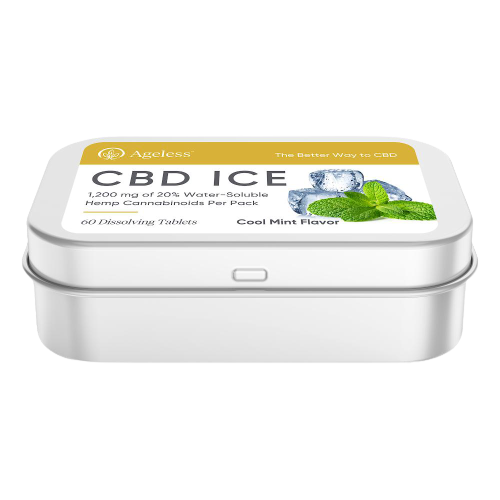 Founded by experts in CBD extraction techniques, anti-aging research, and stem cell therapy treatments, Ageless Labs develops CBD formulations with industry-leading quality, purity, and absorption. The company uses its proprietary technology to create water-soluble, fast-acting, full-spectrum hemp products with responsibly sourced ingredients that exceed FDA regulations. The entire product link includes Rapid Relief Cream, Diet Hack Fasting Support, Focus Ez Brain Support, CBD Gummies, and its newest product CBD Ice Mints. From bath bombs to relief creams, these products are the perfect gift to give to your mother, grandmother, or a close friend to relax and unwind on Mother's Day. Shop their CBD line on the Ageless Labs website.
Martha Stewart CBD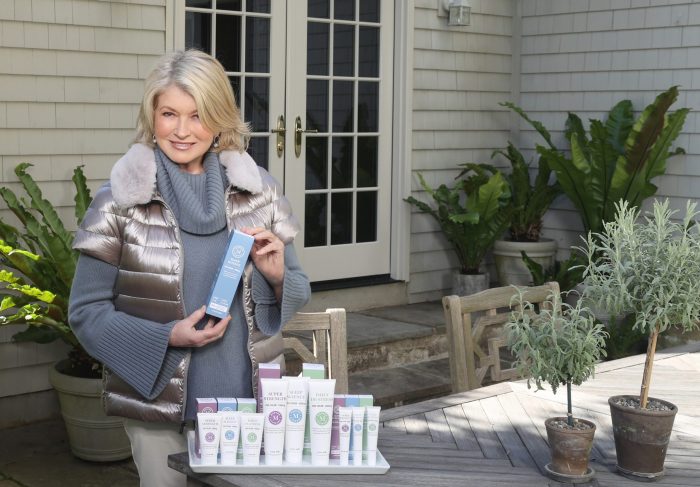 For the CBD-curious mom's, the new line of Martha Stewart CBD Topicals works to help you achieve easy, smaller steps solutions for sleep support, tired muscles, and stress management. The topicals line consists of Super Strength CBD Cream designed for muscle recovery, Sleep Science CBD Cream designed for better sleep and Daily De-Stress CBD Cream designed for stress management. Each product is formulated with market leading levels of CBD, powerful co-actives and proven-to-work aroma-technology formulated specifically for each need, all carefully balanced for optimal results.
For the mom who needs a vacation, the Martha Stewart CBD Tropical Medley CBD Wellness Gummies are made up of flavors inspired by the lush fruits of your favorite tropical destinations, consisting of three brand-new flavors – Alphonso Mango, Coconut and Pineapple. Each gourmet gummy features exquisite texture and 100% hemp-derived CBD isolate. Shop the CBD topicals and capsules on the ShopCanopy website.
Vitality CBD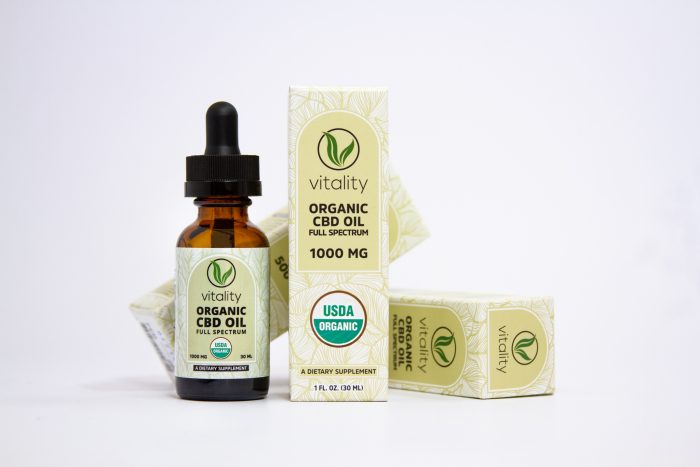 If your mother works a desk job, then she understands that sitting for hours on end is not as cushy as it sounds. Neck and back pain, joint inflammation and other physical ailments can result from 40-hour weeks behind the keyboard. In this way, CBD appears to provide natural pain relief throughout the body by reducing inflammation and soothing nerves. For example, research is showing that CBD products may benefit heart health and help relieve certain types of pain. It's important to note that CBD – unlike cannabis' cousin compound THC – won't derail her entire day or make her coworkers worry. Instead, oils can help her to feel more relaxed and ready to take on the day.
Vitality Organic CBD oils contain 100% organic ingredients and are entirely free of gluten, sugar, and soy. Vitality prides itself on bringing you CBD oil products entirely free of all artificial ingredients, sweeteners, and preservatives. The result is a Full Spectrum CBD product that is USDA certified organic and by Eco-Cert and certified vegan by Vegan Action. Check out the Vitality CBD website for more.
NYT CBD Skincare
The NTY CBD skincare line consists of several products including hypoallergenic chapstick, CBD relief cream, gentle face cleanser, all-night mask, and face oil. Moms really DO do it all – hold the family down, instill a crazy amount of wisdom, and on top of all that, run business empires! This Mother's Day, let's give that special entrepreneur some much-needed relief, shall we? No, Thank You is a high-performance skin and body care line backed by science and powered by the soothing, anti-inflammatory superstar CBDa to relieve everything from sore hands and feet to facial redness and aging concerns. Not sure where to start? Try the #1 selling Rescue & Relief Essentials Set for soothing nourishment from head to toe. Enjoy (3) full-sized products rich in full-spectrum CBD + CBDa including A Facial Cleanser for Anytime to remove impurities while refining texture, an oil for all day to nourish and brighten the complexion and a cream for relief to kick Mom's aches and pains to the curb. Find it on the NYT website.
Neurogan CBD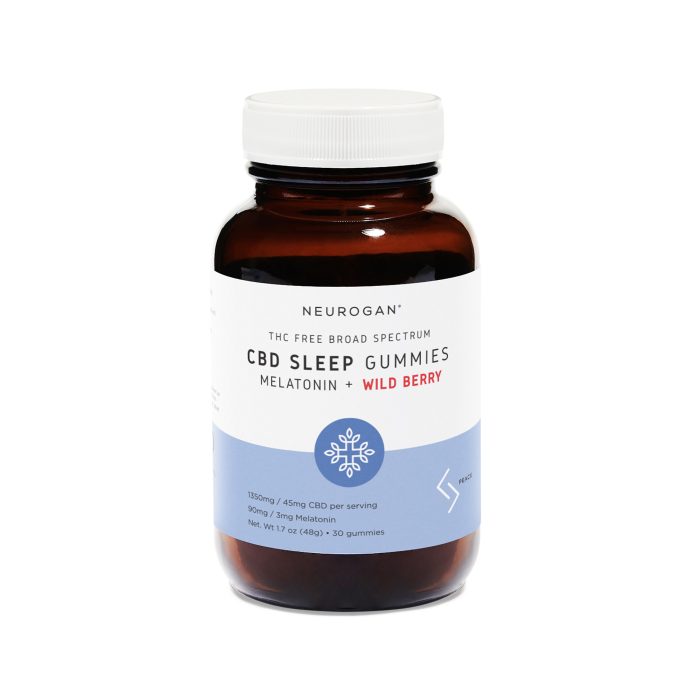 Neurogan offers the highest potency CBD on the market, using ingredients grown locally on San Diego farms. Whether your entrepreneur mom is looking for increased focus, relaxation or anxiety or pain management, Neurogan offers a variety of products in CBD, CBG and CBN including  gummies, oils, topicals, teas, mints, and smokables.
Neurogan makes their own product at their San Diego-based facility and sources ingredients from farms in the San Diego area, creating CBD that's artisan-batched, high-quality and high-potency. I've outlined some of their most popular products by category, just for easy reference. The full collection can be found online.
The Healing Rose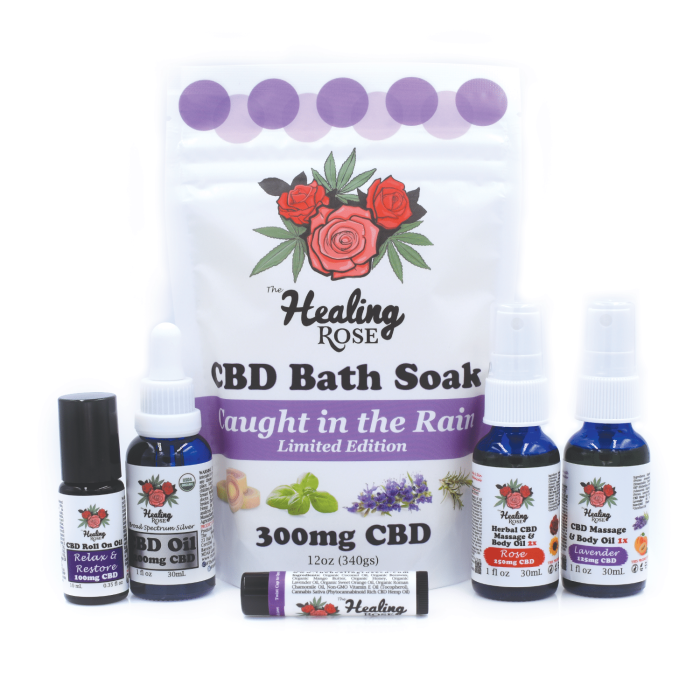 The Healing Rose Company is woman-led, woman-owned, and the products are made right here in the USA! The Healing Rose is a MDAR licensed processor handcrafting body care and oils using 100 percent USDA Certified Organic essential oils, carrier oils, butters, waxes, and herbs. The products are infused with CBD Hemp Extracts that are third-party tested for pesticides, residual solvents, heavy metals, microbiological contaminants, and harmful nutrients/elements. This is a woman-led company that believes in only using 100 percent natural ingredients that are cruelty-free, paraben-free, and GMO-free. The Healing Rose is found on the shelves of more than 150 unique company shelves across 25 states and counting.
Their Calm Mom Bundle, currently on sale for $90, contains everything your mom needs to feel the optimum benefits of CBD:
Organic Broad Spectrum CBD Oil (1200mg CBD) – $70 value
Relax & Restore Roll On Oil (100mg CBD) -$25 value
Caught in the Rain Bath Soak (300mg CBD) – $25 value
Lavender Massage Oil (125mg CBD)  – $10 value
Rose Massage Oil (250mg CBD) -$20 value
Orange Lavender Lip Balm (25mg CBD)- $6 value
Find it now on the Healing Rose Company website.
Elixinol
Elixinol is a trusted CBD brand and industry veteran, and they have just what mom wants – to feel more calm and more rested. There are a ton of CBD brands out there but Elixinol has over 25 years in research and development. Managing stress and your mental health is extremely important, in the last couple of years seems particularly important.  Learning to cope with our stress and finding tools that work for us can go a long way to support our mental health. There are many benefits of CBD and aiding in stress and anxiety relief is one of them. One of their most popular products is their Calm Stress Support which includes ashwagandha – a natural root known for its calming effect, paired with 15mg full-spectrum CBD per capsule known to support stress. Elixinol also recently launched their new Sleep Rapid Rest liposome, a unique melatonin-free option that supports optimal sleep. Sleep Rapid Rest includes CBN, marking a first for the brand to include a minor cannabinoid into product formulations. Sleep Rapid Rest liposome is a custom formulation of CBD, CBN, lemon balm and chamomile. Find both products on the Elixinol website.
NextEvo Naturals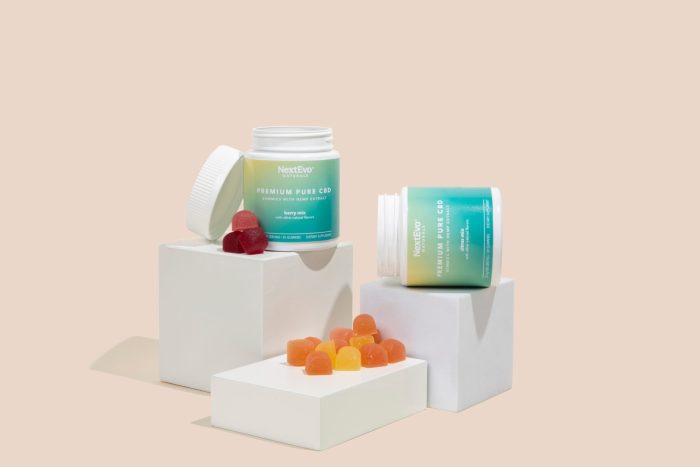 NextEvo Naturals Premium Pure CBD Gummies are the perfect choice for a Mother's Day gift. They are a high quality, convenient and fast-acting CBD option, perfect for the busy home business owner and mothers everywhere. For only $30, Premium Pure CBD Gummies deliver 10 mg of CBD with the sweetness of summer berries. NextEvo Naturals uses proprietary SmartSorb

CBD technology which means you can get the desired effect as quickly as 10 minutes. The chewable gummies are easy to take and convenient for on-the-go occasions, and a perfect stress-relief supplement to keep in your pantry for when you need fast acting help. The product is 100% vegan, THC-free, and made in the USA. Purchase them now on their website.
The post Give Mom The Gift of Peace With These CBD Products appeared first on Home Business Magazine.
Click Here For Original Source Of The Article