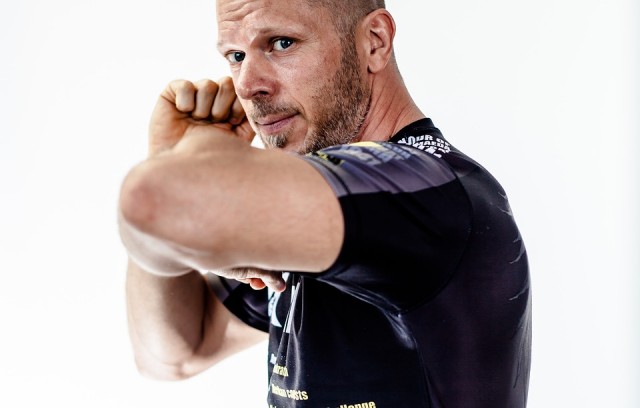 FORTË, leads the fitness industry by leveraging technology to create an entirely new way to consume fitness, one that provides live and on-demand premiere boutique fitness classes anytime, anywhere, announced the launch of their subscription-based fitness streaming platform. FORTË enables boutique fitness studios to seamlessly broadcast their fitness classes live to people worldwide by utilizing the cutting-edge technology they have developed and installed in their partner studios. FORTË empowers its partner studios to reach far beyond the confines of their studio walls, and enables them to share their notable and popular workouts with the world. After a class is streamed live, it goes into their on-demand database for continued consumption. The subscription-based digital platform will give users access to a library of content from leading boutique studios in a wide variety of verticals on FORTË's platform via their smartphone, laptop, iPad or TV.
---
---
FORTË, headquartered in New York City, has already partnered with top studios in different fitness verticals including; Exhale, Aerospace High Performance Center, RIPPED Fitness, Flex Studios, Centered City Yoga (a Dana Baptiste studio), Body Space Fitness, Studio 26, among others. The studios' methodologies, avant-garde approach to fitness, and massive tribe of loyal followers are all reasons why FORTË is choosing to give the world access to these ever-so-quickly growing communities and classes. FORTË's partner studios are creators of incredible content; and through the brands  platform for studios, they created a marketplace of leading boutique studios classes and a variety of short content workouts from top coaches worldwide so there is something for everyone. This variety of content includes workouts such as, yoga, barre, boxing, pilates, treadmill classes, interval training, jump rope workouts, HIIT, mobility exercises, TRX, kettlebell and dumbbell workouts, and even meditation classes, appealing to a broad audience. This variety also exposes people to activities they may have never been exposed to or reluctant to try in the past due to the intimidation factor or their proximity to studios. FORTË offers a variety of live classes daily led by elite coaches they have handpicked for the platform, as well as from their partner studios including Layla Luciano, Jay Centeno, Dean Sheremet, Michael Olajide, Jr., Courtney Paul, Leila Fazel, Fred Devito, Elisabeth Halfpapp, Brian Ripka, Lena Marti and other incredibly talented, knowledgeable, and entertaining individuals.
"We are excited to revolutionize the fitness experience by empowering leaders in the boutique fitness industry to foster their communities and change the way that people engage in physical activity. We are giving people  access to the hottest studio trends, delivering that content to our users live, raw, and unedited" says Lauren Foundos Founder and CEO. "It becomes a fully immersive, social, data-driven, real-time, and unparalleled interactive experience. We are champions of wellness; and we have set out to make people excited to work out, and ultimately stronger, happier, and healthier."
FORTË will also enable users both in-studio and remotely to sync their wearables (i.e. Fitbit, Xiaomi Mi Band, Apple Watch, Garmin, any heart rate monitor, etc.) to the platform which allows them to track their performance in real time on the brands  live leaderboards, as well as monitor their personal and overall achievements. FORTË will begin rolling out social, wearable, and other exciting user engagement features throughout Winter 2017.
"With an ever-increasing awareness to healthy living, and the lack of time in the modern world, we leverage the power of technology to compress your time in order to decompress your body," says Founder and CTO, Visar Gashi. "FORTË  brings fitness to you wherever you are, on your schedule. As we integrate personal fitness devices and social interaction, your fitness can finally be a seamless component of your lifestyle."
If users reserve a spot for an upcoming live class, the coach is notified, and users can expect a shout-out and encouragement from their coaches pre and post workout sessions. Fortë's mobile application, messaging, group chats, multi-directional streaming, and more are all coming soon.. Founder and COO, Michael Yu says, "Interactive technologies such as streaming, 360 videos, 3D, and the Internet of Things are all advancing at warp speed. We are proud to have built a scalable and extensible platform that brings these evolving technologies to fitness studios, allowing instructors to connect with people around the world in new and exciting ways."
FORTË received its early funding from Founder, Lauren Foundos, and recently closed their seed round with notable investors and entrepreneurs, Tikhon Bernstam, Win Sheridan, Gesche Haas, Alan McClymonds, and Mark Foundos. Other key players and advisors include Chris Dey, ex-President of NY Islanders (NHL), Partner at Ackrell Capital and owner of Athlete Originals, Jared Cohen, Chris Bukowski, and Vanessa Levy.
The post FORTË, Redefining the Future of Fitness, Launches Worldwide appeared first on Home Business Magazine.
Click Here For Original Source Of The Article