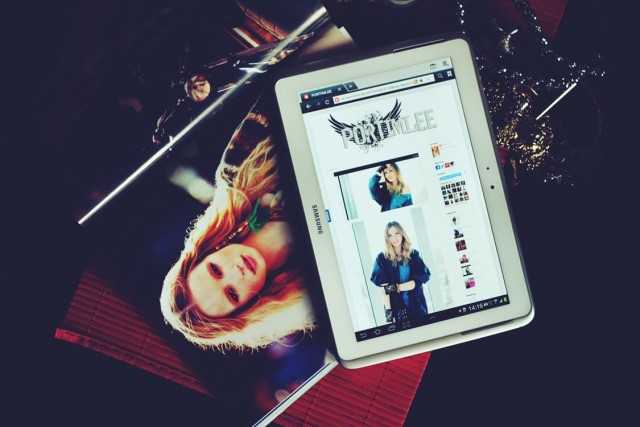 Some months ago, a colleague of mine ordered a pair of shoes from an online store. When they unpacked the parcel during lunchtime, there was a leaflet in it with pictures of three friendly looking men working in the shipping department of that online shop. With a marker, there was a cross below one of them, indicating that Toby was the person who packed the parcel. Did I need to know that? No, not really, but it did turn the anonymous online store into a likable business run by real people.
---
---
This is just one example of how online stores can make themselves unique. The competition is tough, so it is definitely a good idea to focus on what makes you distinctive and unique. Let's be honest, often online shoppers do not care much if they buy a product in the web shop "Fashion Empire" or from their competitor "Empire Fashion". These customers go with the shop who is offering the right product for the right price in the right delivery time.
If your shop offers a unique experience, you can become the unicorn in a herd of horses. Your customers are more likely to remember you and increase the chances of them buying again. In the best case, the buyer will talk to their friends about your online shop and how it made them feel.
Uniqueness can be achieved in different ways – some smaller, some larger in scale. You should always keep in mind though, that with all such retail efforts you should stay within the boundaries of logical convention.
A great shop design
When creating an online store, the first thing that comes to mind is design. How your shop looks is the first thing your visitors will notice. Creating uniqueness doesn't mean you need to go overboard and design something radically new. It is important to stick to the fundaments of web design and usability, like the design and typography. Additionally, colors also play a big role when online shopping and are useful for setting a specific mood.
Ensure your shop software allows for freedom of fonts to choose from and colors that can be easily changed in the administration area of your shop. Nowadays, the layout and details of shop themes offer great opportunities to create a unique design for your store.
Be effective with photos
The images in your shop are another huge aspect of how customers will perceive your store. Besides making sure that the image quality is always high, exercise freedom to create something unique using pictures. Why not show off your shop's categories on the start page with beautiful pictures, and present yourself and your team on the "About us" page? A bold background image that fills the whole screen is an interesting way to use pictures to stand out from other stores.
Unique content and copy
The catch phrase "content is king" may well be over-used, but there is truth in it. The wording on your website is a quick and easy way to communicate what makes your shop unique. Whatever voice you come up with, it should be consistent throughout. It can be confusing for the customer to read a funny, pun-filled start page and then read a boring, authoritative FAQ page or blog post. Keep in mind the wording should be optimized for search engines, you should be current on the right keywords and conventions of SEO practices.
Show who you are
If you run a small shop, creating a personal connection to your customers can be a big advantage over big players like Amazon. Some merchants go so far as to put a picture of themselves in the sidebar of their store, so it is visible on every subpage.
You can also optimize your "about us" page. This part of your shop is the perfect place to explain to the customer what differentiates you from all of the other online shops out there. Show pictures of your staff and office, tell the story behind your shop and explain why you are the best person for selling these products.
Small supportive elements
Use small elements that show the customer a high level of care for them and attention to detail. One idea is to hide a so-called "Easter egg" within your store. This can be a hidden message, an inside joke, which is not so obvious but can be found by attentive customers.
Finally, yet importantly, you can also take care of the offline details of your shop. Why not put a small, inexpensive gift into each package or use branded parcels showing your logo? As you can see, there are plenty of possibilities to stand out from the crowd.
The post Five Simple Ways to Make an Online Store Stand Out appeared first on Home Business Magazine.
Click Here For Original Source Of The Article