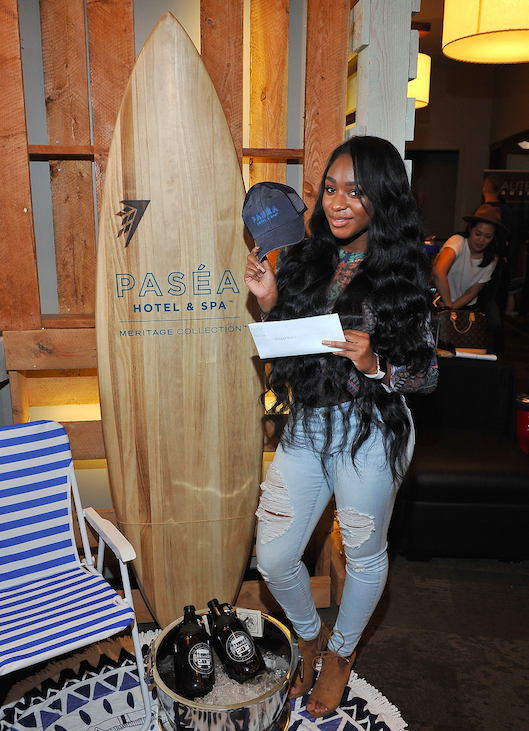 GBK Productions is at it again! The renowned celebrity gifting company put on the ultimate star-studded gift suite in celebration of the 58th Grammy Awards. At the posh soiree, Home Business Magazine and celebrities like Fifth Harmony's Normani Kordei, Prison Break actress Danay Garcia, and Aaron Carter enjoyed splendid gifts, tasty cocktails from Be Tini Spirits, and a luxe champagne fountain by Le Dome Champagne Truffles.
The travel and wellness gifts at GBK's Pre-Grammy Luxury Suite impressed all of the stars in attendance. Everyone went gaga over the stylish vintage suitcase portable sound systems from presenting sponsor BoomCase, as well as the VIP Club Pass from Toluca Lake Tennis and Fitness Club. Guests also received a 3-night stay at Belmond La Samanna, St. Martin, and a 2-night stay at Paséa Hotel & Spa plus dinner for two at Tanner's and one 50-minute signature couples massage at Aarna Spa.
There were also many exciting lifestyle and fashion gifts at GBK's Grammy gifting suite. Celebrities received Guitar Hero Live from Activision, handmade leather hats from American Hat Makers, fashion-forward Audiowrap headphones from Audiopark, and a gift certificate to Couch Potato (the premiere entertainment shop).  Everyone also loved the universally slimming jeans from Beija-Flor Jeans, custom handmade gemstone jewelry from B Opulent Jewelry, Erika Walton Jewelry's limited edition Alter Ego pieces featuring recycled toys, and DEIFIC's craftsman jewelry fashions inspired by the vast multiculturalism of Los Angeles.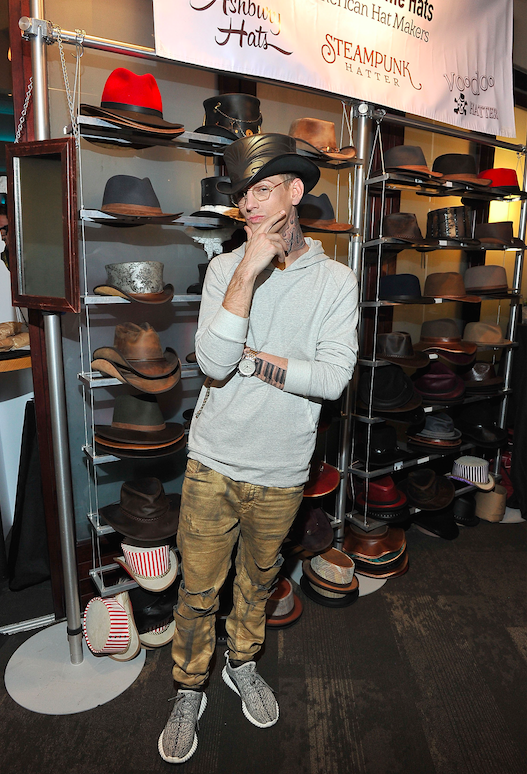 Other favorite gifts were Hale Bob's chic and distinctive fashions for women, the Haute™ Brush hair straightener featuring a brush and flat iron, passes to the Grammy Museum at L.A. Live, custom official jackets from JH Design Group, and LifeCell's All-In-One Anti-Aging Treatment. Swagway also gave away one of their superior "hands-free smart boards," which Ellen Degeneres called the "hottest gift on the planet." At the lounge, NoStreaks Detail also told celebrities about their world-class mobile car detailing services.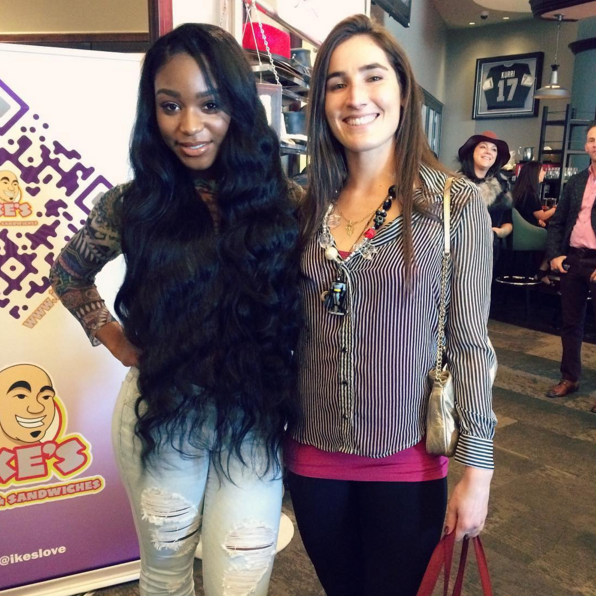 At the booth for Ike's Place gourmet sandwiches, Home Business Magazine caught up with Normani Kordei of Fifth Harmony. The talented singer chatted about her Grammys 2016 weekend.
"It's been amazing," Normani said. "I actually just got off of a sixteen hour flight yesterday, so I'm still a bit jet lagged. We came back from Dubai, which was our first time performing there. It was so beautiful. My Grammy Awards weekend is just getting started."
And what were her top picks for the 2016 Grammy Awards?
"Probably The Weeknd and I also love Nicki Minaj," she said.
She went on to chat about what she and Fifth Harmony are currently working on.
"Our album will be out pretty soon and we are also working on singles," Normani revealed. "We just finished shooting two music videos so you guys are in for a treat!"
Normani also shared what business she would love to create someday.
"I would create some sort of shoe line, because I am really into fashion. The business would have something to do with fashion that is still within the industry. Or, I would love to create a foundation to help people with education or help build homes," she said.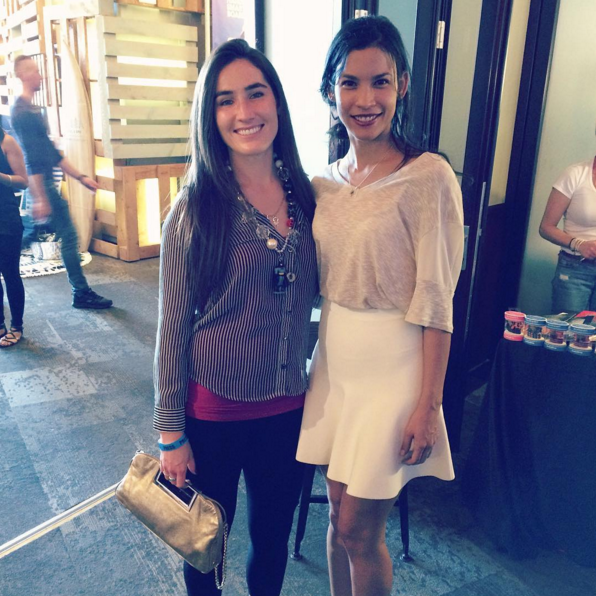 After learning about Unite4Good, a socially conscious movement dedicated to empowering people to help others, Home Business Magazine caught up with Prison Break star Danay Garcia. She was happy to chat about her experience at GBK's Pre-Grammy Luxury Suite.
"Everything is so unique!" the actress said. "Everything has a different feel to it. The hats from American Hat Makers are amazing and I also like the designs of the headphones from Audiopark. They are very artistic–everyone here really incorporates art into their products. They are really cool…there is a mind behind them."
She went on to chat about her other plans for Grammy Awards 2016 weekend.
"I am going to a couple of great parties that I was invited to," she shared. "I hope some of my friends win!"
And what is the talented actress currently working on?
"I just finished shooting an amazing video game, which was my first time doing that. I also just finished writng my first script, which we are going to start production on soon," she said.
She also gave Home Business Magazine the inside scoop on her entrepreneurial endeavors.
"I am working on my own business at the moment! We are opening a business that involves women and their lifestyles. There will be skincare programs, vitamins, herbs, and more. It's really cool," Danay said.
The post Fifth Harmony's Normani Kordei Talks Business At GBK's Pre-Grammy Luxury Suite appeared first on Home Business Magazine.
Click Here For Original Source Of The Article