Home Business Magazine Online
Home Business Magazine Online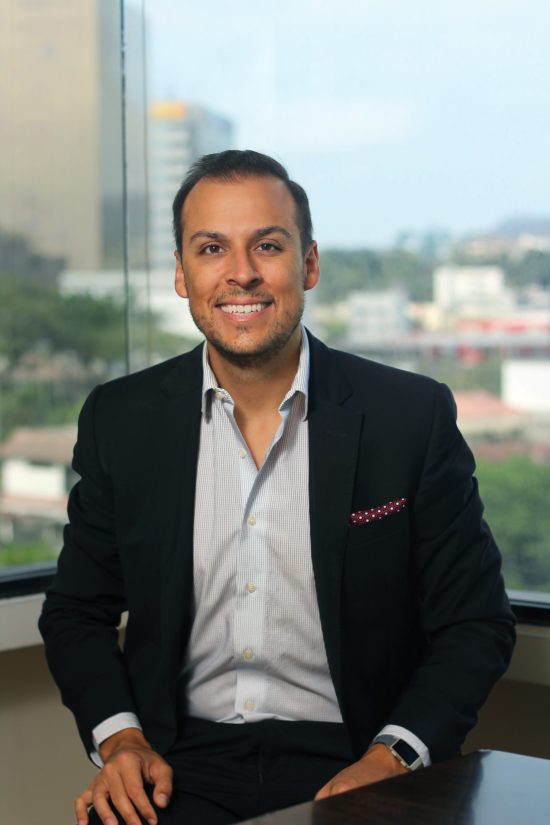 Managing a chronic condition is difficult for both patients and their loved ones. It is not easy to keep track of different medications taken at different times of day, manage daily calories consumed, monitor symptoms, track daily activity, and more. There is lots of information to absorb. Oftentimes, people depend on third-party resources to get information regarding their condition. Rather than shuffling through several websites and installing multiple apps for different tasks, what if all the information you need is found in one place? Well, Nicholas Focil's and Andrea Chials' Febo is a health toolbox, offering you reliable condition management tools — all in one app.
Andrea Chial's Career History
After getting her undergraduate degree from Penn State University in 2011, Andrea worked for major multinational companies in the US and abroad. The multilingual marketing professional has experience in creative development, media strategy, strategic partnerships, digital marketing, and business development. During her career in Business Development and Analytics at Colgate-Palmolive in Sao Paulo, Brazil, Andrea worked closely with clients and analyzed their sales. She provided them with insights on how to improve their overall growth and performance. Andrea finds this experience extremely rewarding for her career. She also got to learn a new language in less than three months. After finishing her MBA from Georgetown University in 2019, Andrea joined Febo as a Co-Founder to help empower patients on their medical journey.
Andrea's Inspiration to Be a Co-Founder at Febo
Andrea says that when Nicholas Focil, Chairman and Co-Founder, pitched her the idea for Febo, she was immediately convinced by his vision and wanted to be a part of the team. "I worked at large corporate organizations and wanted to work somewhere that was impactful. Febo's mission to empower patients aligned well with my next career step", says Andrea. "Being able to build tools and a platform for chronic condition patients to manage their conditions empowers patients with the power of knowledge and being in control", she adds.
About Febo
The Febo app is one place to manage your condition — a health toolbox for managing your health. It is a central repertoire that offers several condition management tools. Additionally, users find the most current news and findings surrounding a patient's condition(s). Patients track symptoms and daily activities through our Pill Reminder, Sleep Log, Activity Log, Food Diary, Pee & Poo Diary and Trigger Diary. Patients also integrate their favorite wearable devices to track vitals and health data.
Febo also provides patients with accurate news for tracked conditions. For this feature, the Febo team reviews and verifies stories from medical journals. Users find a wealth of knowledge that they often do not find from Google. App users choose from over a thousand conditions and Febo's patent-pending medical news algorithm features the latest advancements, treatments, and drug approvals surrounding a particular condition.
How Does Andrea Promote the Febo Health Toolbox?
Andrea uses marketing campaigns, brand partners, and social media channels (Facebook, YouTube and Twitter) to promote the Febo Health app. They also have a blog that shines a spotlight on health conditions that millions of Americans face. For example, in February, the blog focused on National Cancer Prevention Awareness Month 2022 and American Heart Month 2022: Heart Health. This focus provided details on these conditions and the actions one takes to help reduce the risk.
The Primary Targets of Febo App
The primary targets of the Febo Health app are chronic condition patients and their caregivers. Andrea says, "What many people do not realize is that, according to the CDC, over half of Americans have a chronic condition. So, the app can help and be useful to a wide range of people. Also, we really want to help empower people to help manage their health and conditions through the Febo app".
Andrea's Best Business Achievement
According to Andrea, her best business achievement was closing their round for SAFE money. They closed the SAFE round in about three weeks. Nick and Andrea had a list of people they wanted to pitch. After their pitches and closing their SAFE notes, Andrea felt accomplished because she never raised funds for an organization before. "Raising funds is not an easy task. However, if you believe in the impact and power of your idea, you overcome the stress that comes with raising funds", says Andrea.
Advantages of Working from Home for Andrea
Andrea says that working from home helps her save time as she skips long commutes. Moreover, since technology drastically improved communications, team management is easier than ever. The communication platforms, like Microsoft Teams, help Andrea communicate effectively with her team. She uses Asana for project tracking and management.
Andrea's Outlook for the Future
In the coming 3 years, Andrea wishes to grow the Febo community and develop more tools for the patients. The Health Toolbox recently launched the new feature Connect, which matches users with others interested in the same chronic conditions. This feature helps connect people, so they have someone to relate to and speak to, and it's also completely anonymous.
The post Febo App: A Health Toolbox to Make Your Life Easier appeared first on Home Business Magazine.
The post Febo App: A Health Toolbox to Make Your Life Easier appeared first on Home Business Magazine.
Click Here For Original Source Of The Article