The start of Fall 2020 is less than a week away, which means it's time for home-based entrepreneurs to gear up for the new season. Also, with so many people now working from home due to the COVID-19 pandemic, it's pertinent that they look for ways to make the remote work experience as enjoyable as can be. This means stocking up on exciting essentials for the home office, living room, and kitchen.
If you are looking for new items that will amplify your work-from-home experience, look no further! Below is a quick roundup of exciting items to check out. From the top wireless headphones for post-work runs to an innovative, compact desk that is easy to set up anywhere, the below items are sure to be a hit. Also included are tasty food items that will bring you joy during your morning and lunch hour.
Seven Sisters Scones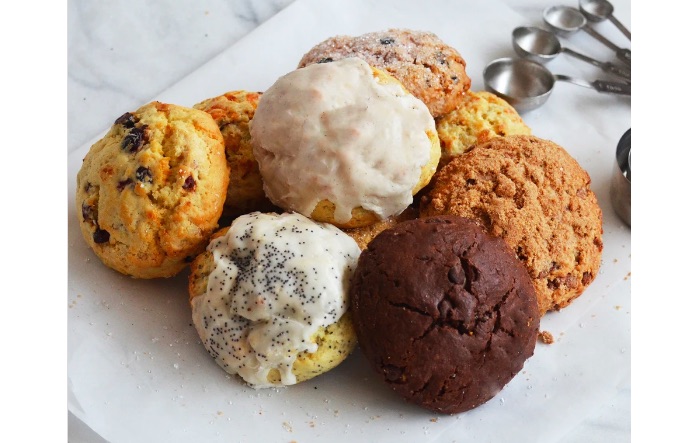 You will love enjoying these delectable scones with your morning coffee! Founded by Hala Yassine, one of seven sisters, this artisan bakery has taken scones to a whole new level. They offer divine scones in an array of creative flavors, all made with fresh herbs, real butter, and exotic ingredients. Sweet scones include the Fig and Goat Cheese, Cinnamon Roll (yum!), Coffee Cake, and Blueberry. You will also want to try savory scones in flavors like Bacon, Cheddar, and Chive and Jalapeño, Green Olive, and Cheddar. The company also offers other heavenly treats like a Seven Layer Bar and Double Chocolate Brownie!
Order now: sevensistersscones.com (scones ship within 24 hours of baking).
JBL Under Armour® True Wireless Flash X In-Ear Sport Headphones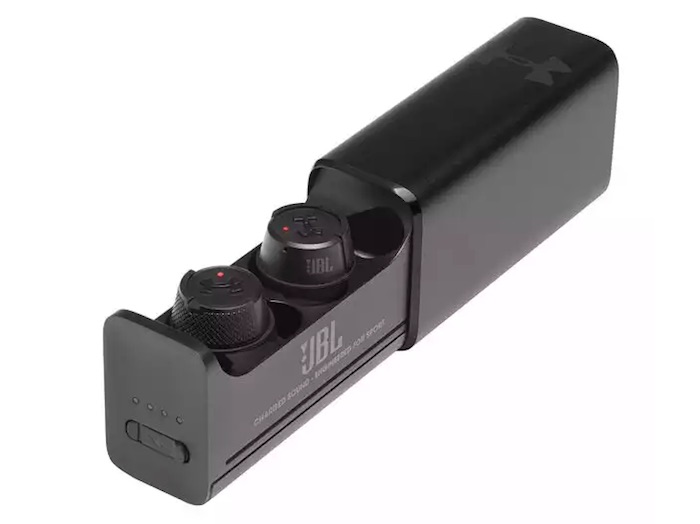 Entrepreneurs who love exercising will rave about the outstanding UA True Wireless Flash X headphones. They offer a cable-free, truly wireless experience, so they won't get in the way during intense workouts. Featuring UA waterproof and sweat-proof technology, they also have Sport Flex Fit ear tips that ensure a comfy yet snug fit that provides Passive Noise Cancellation for superior focus. They also have JBL Charged Sound tuned with rich bass to maximize motivation, Bionic Hearing with TalkThru Technology (so you can interact with others if needed), and Ambient Aware Technology to hear your surroundings. Also features up to 50 hours of battery life and a durable aluminum charging case.
Buy now: $169.95 at jbl.com.
Spacestor KIT Desk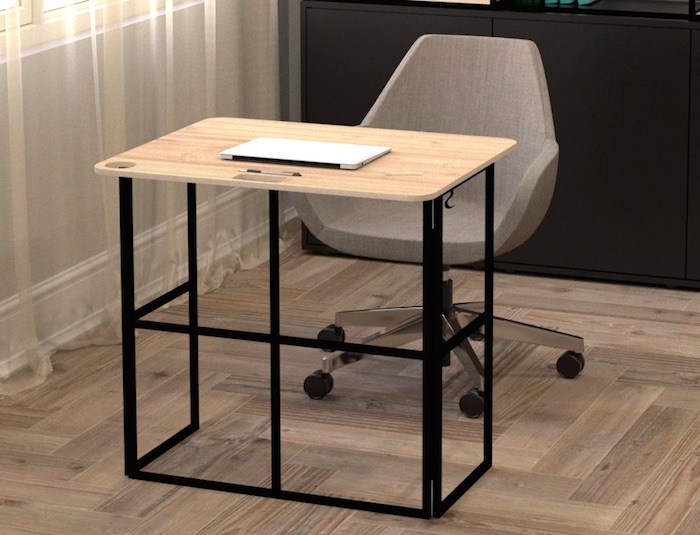 Many people working from home need a dedicated workspace. They would love the stylish, functional, and easy-to-assemble KIT Desk, created by Spacestor (the London-based office furniture brand). With its built-in handle and accessories (like a cup holder and phone docker), this foldable, high-quality, and compact desk makes a convenient workspace solution—it can be assembled with no tools in less than 30 seconds! Easily transportable and made of 12mm Ply, it also exudes a contemporary Californian, mid-century vibe. The KIT Desk also ships flat-packed in 3 days worldwide.
Buy now: $449 at spacestor.shop.
Noodelist Survival Box of Premium Plant-Based Instant Noodles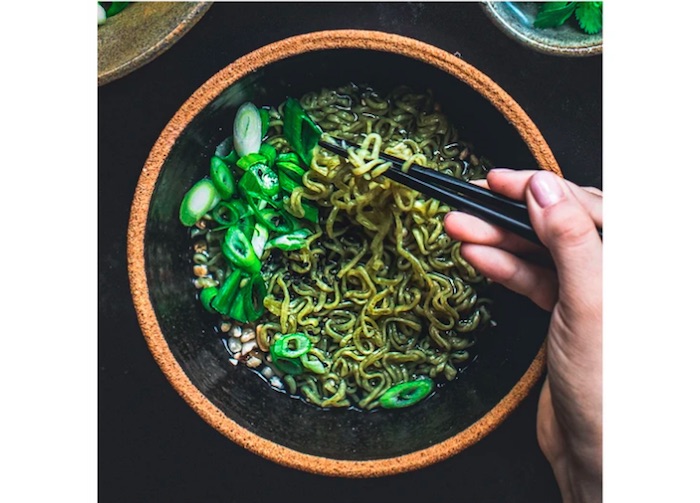 These delicious instant noodles will help entrepreneurs stay away from fast food joints when lunch hour hits! Protein-rich and low in fat, Noodelist's premium plant-based instant noodles have the lowest sodium intake per serving (960 mg) than any other instant noodle brand. Flavorful and yummy, these noodles are also great for the environment, as they're packed in recyclable materials! Nutrient-dense and texturally pleasing, they are made with a bespoke soup base recipe created by award-winning chef Peterre Luoto. The Survival Box contains 24 meals (12x Bold & Juicy Shiitake and 12x Lemongrass Vegan Chicken'ish).
Buy now: $88.00 at noodelist.com.
Diablo Verde Creamy Cilantro Sauce by 3SonsFoods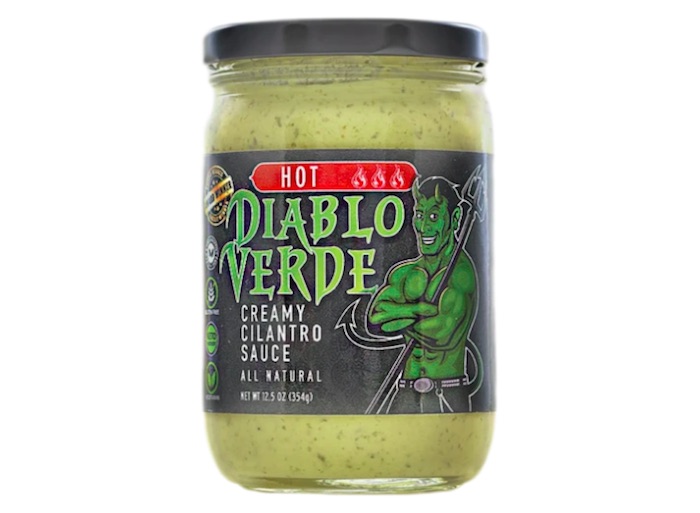 Make your lunch break more exciting with this mouthwatering sauce, which is the perfect way to jazz up sandwiches, seafood, steak, tacos, enchiladas, samosas, salads and much more! Available in mild, medium, and hot, this über-flavorful sauce also makes a great chip dip. Vegetarian and keto friendly, the sauce is also the best natural, soy-free, gluten-free, preservative-free, egg-free salsa that you'll ever have. 3SonsFoods donates a portion of proceeds to International Rhino Foundation and Endangered Rhino Conservation (ERC).
Buy now: Jars are $7.00 each at 3sonsfoods.com.
Pillow Pops Throw Pillows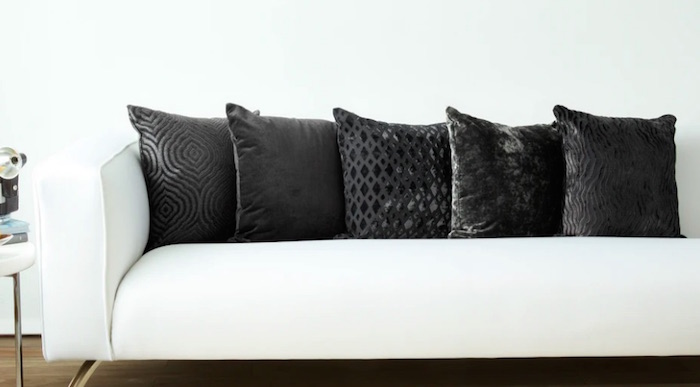 Personalize your office and add a dash of inspiration to your workspace with Pillow Pops throw pillows. These comfy and chic pillows will also show your back some TLC while you work at the kitchen table! Pillow Pops come in a variety of collections that all feature gorgeous styles and textures. One top pick is the Charcoal Chic Collection set of six pillows ($295, pictured above) that features beautiful Pillow Pops with heavy velvet textures. You can also select whether you want your Pillow Pops trimmed or untrimmed! The Pillow Pops website also has an interactive color matching tool that makes the selection process easier.
To view the line and place an order, visit pillowpops.com.
Contact: shannahch@gmail.com
The post Fall 2020 Must-Haves for All Home-Based Entrepreneurs appeared first on Home Business Magazine.
Click Here For Original Source Of The Article