Fall is upon us, and what better way to uplift the mood as the weather gets cold than new home office decor? Many entrepreneurs are still working from home, but motivation is going down. Whether the home office is getting mundane, seasonal affective disorder is starting to affect you, or you're in need of a boost of creativeness, a change is desperately needed. Some new home office decor is just what you need to give your home office a refreshing upgrade.
As the days get shorter, the need for a creativity boost will increase. Luckily, this home office decor product guide has everything a businessperson working from home will need to feel creative and remotivated again in their home office. Give them a try!
Branch Furniture Office Desk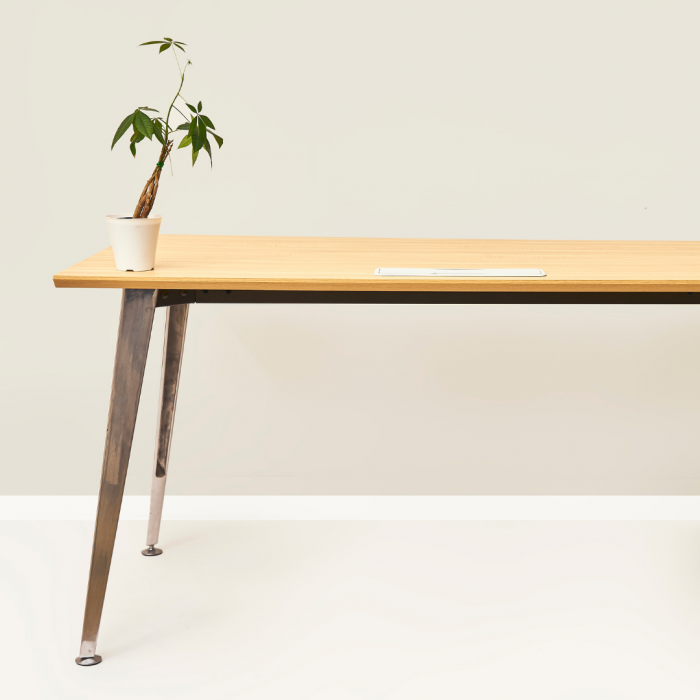 Branch Furniture believes that the home office desk should be more than a place to work. It is the foundation for clear and inspired thinking. The Office Desk is just the desk for a productive and successful workday. Thoughtful details like a beveled desktop, brushed cable port and flared legs help the Office Desk feel at home whether you work in a private studio or the open office. Articulated feet keep things stable on any surface. Office Desk is a durable and elegant foundation for years of work — it is built to last for up to a decade. Its steel frame supports more than 650 pounds! It also features a brushed cable port and optional in-desk power. The Office Desk retails for $445 on the Branch Furniture website.
Branch Furniture's The Daily Chair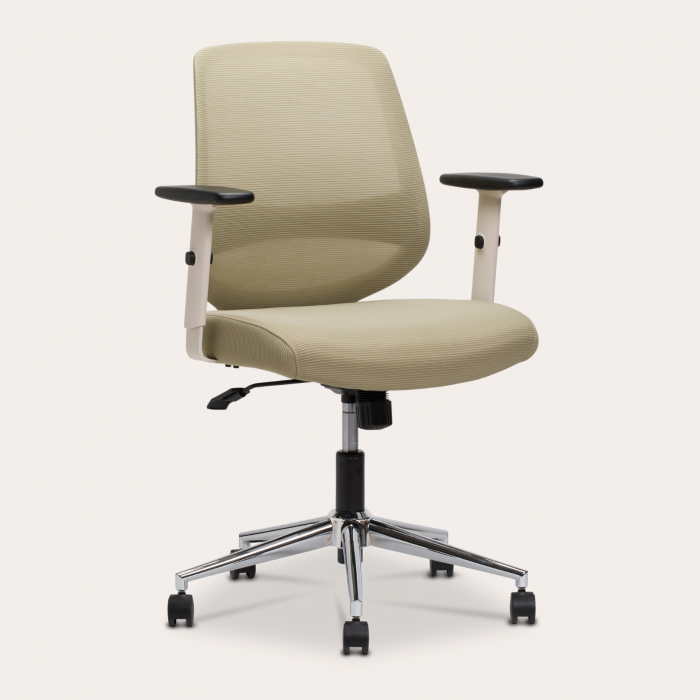 Make your office feel like home with the Daily Chair: the stylish task chair for any office and budget. Whether you're working from the bedroom, dorm room, or boardroom, the Daily Chair offers modern looks and ergonomic support for a great day of work. Featuring a contoured mesh back, upholstered seat cushion and four ergonomic adjustments, the Daily Chair keeps things simple while supporting your body. Our chrome five-star base and playful colorways add a touch of class to any home office. It is made with 70% recycled materials and assembles in twenty minutes or less. It features a contoured back with a nylon weave and lumbar rest for breathable support. It also has tilt and tension to encourage natural movement and posture for 6+ hours of comfortable work. The Daily Chair is available in Slate, Linden Green, and Sky Blue, and is available for preorder for $219 from the Branch Furniture website.
Omni Air Vacuum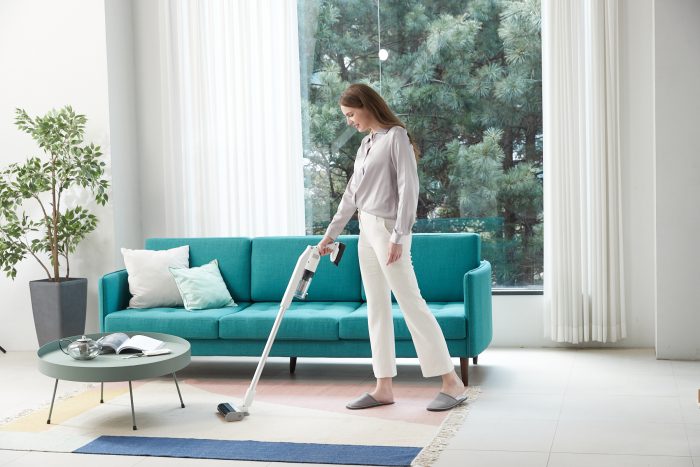 The Omni Air Vacuum by Raycop is an all-in-one cordless stick vacuum with a sanitizing head that uses UVC light to kill bacteria and viruses and reduce allergens. It is proven to eradicate 99.6% of allergy-causing dust mites and 99.99% of viruses — perfect for reassurance during the current pandemic. Lightweight and slim (3.75 lbs. for the vacuum, pipe, floor head; 3.50 lbs. for the vacuum and UV head), it can be used as a stick vacuum for floors or a shorter hand-held for soft surfaces like mattresses and rugs where allergens and germs like to hide. Its washable filtration system includes a HEPA (high-efficiency particulate air) filter. It is ideal for small living spaces and easily stored in apartments, RV's or small homes. The Omni Air retails for $249.95 from the Raycop website and on Amazon.
Canon imageFORMULA R10 Portable Scanner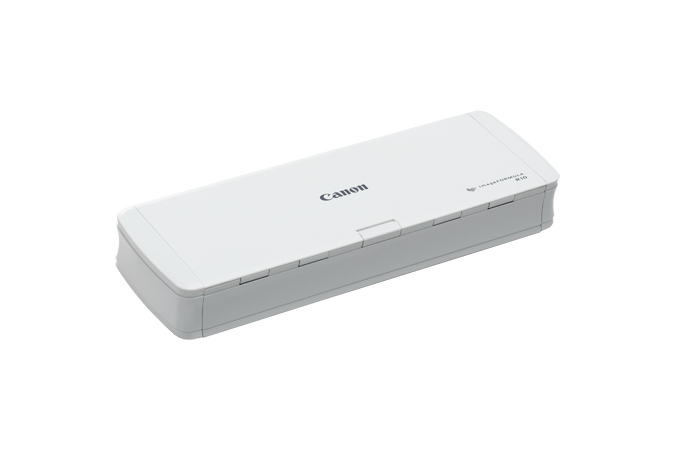 The Canon imageFORMULA R10 Portable Scanner is simple to set up and easy to use anywhere, due to its small and lightweight design. Easily convert paper documents to searchable digital files, using the built-in software, to get and stay organized. Connect to your Windows or Mac computer using the supplied USB cable. Scanning software automatically starts and updates automatically. The Canon imageFORMULA scanners leverage the same technology used in their camera products, producing high-quality scanned images. The built-in software allows you to preview your scan, edit the image, and create buttons with custom scanning settings and destinations. It scans letter-size paper, receipts, business cards, photos, plastic cards, and legal documents. It is also efficient, scanning both sides of a document at the same time. Create color, black-and-white, or grayscale images, process documents at up to 12 pages-per-minute, and work fast with its 20-sheet automatic feeder. The Canon imageFORMULA R10 Portable Scanner is available for $194 on the Canon website.
Wacom Intuos Pro Small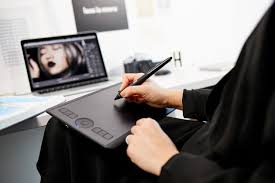 A 2019 iF Design Award winner, the Wacom Intuos Pro Small is perfect for those who want to work completely digital from start to finish. It lets you design, edit, illustrate and more with more natural control than ever before. To support remote work, the Wacom Intuos Pro is a tablet accommodating professional pen technology in a compact device. The slim and lightweight body is crafted from black anodized aluminum. With its compact dimensions, the tablet is ideally suited for digital work that includes frequent computer mouse movement, zooming and even working with smaller strokes. Examples include working in Excel, retouching photos and supporting graphic design. It also offers a sufficient surface area for professionals who wish to work from their home office, living room, kitchen table and more. Featuring Wacom's Pro Pen 2 technology, it offers a premium, battery-free pen experience and commonality across the entire Wacom product range for professionals. It retails for $249.95 from Wacom.
Astreea Touch-Free Hand Sanitizer Dispenser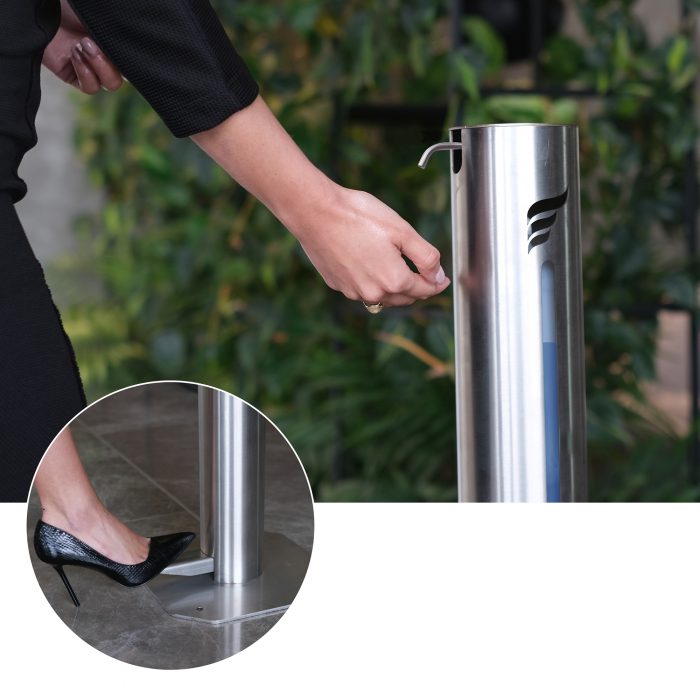 As stores and businesses begin to slowly re-open, it's important to consider what things businesses can do to make visitors feel safer. While hand sanitizer is a must, most dispensers look unprofessional, temporary and downright unhygienic. Enter Astreea, a new line of touch-free hand sanitizer dispensers made with medical-grade stainless steel and a unique foot pedal design that makes it quick and easy to dispense sanitizer without actually having to touch anything. Astreea's dispensers come in a variety of sizes and were designed by aerospace engineers to look like a functional piece of art. Astreea hand sanitizer dispensers are a beautiful combination of form and function, made with hand-finished stainless steel and built in a factory that manufactures aerospace components, so everything is built for the long haul and with an exacting degree of precision. Astreea is available starting at $314 on the Astreea website.
The Nanopresso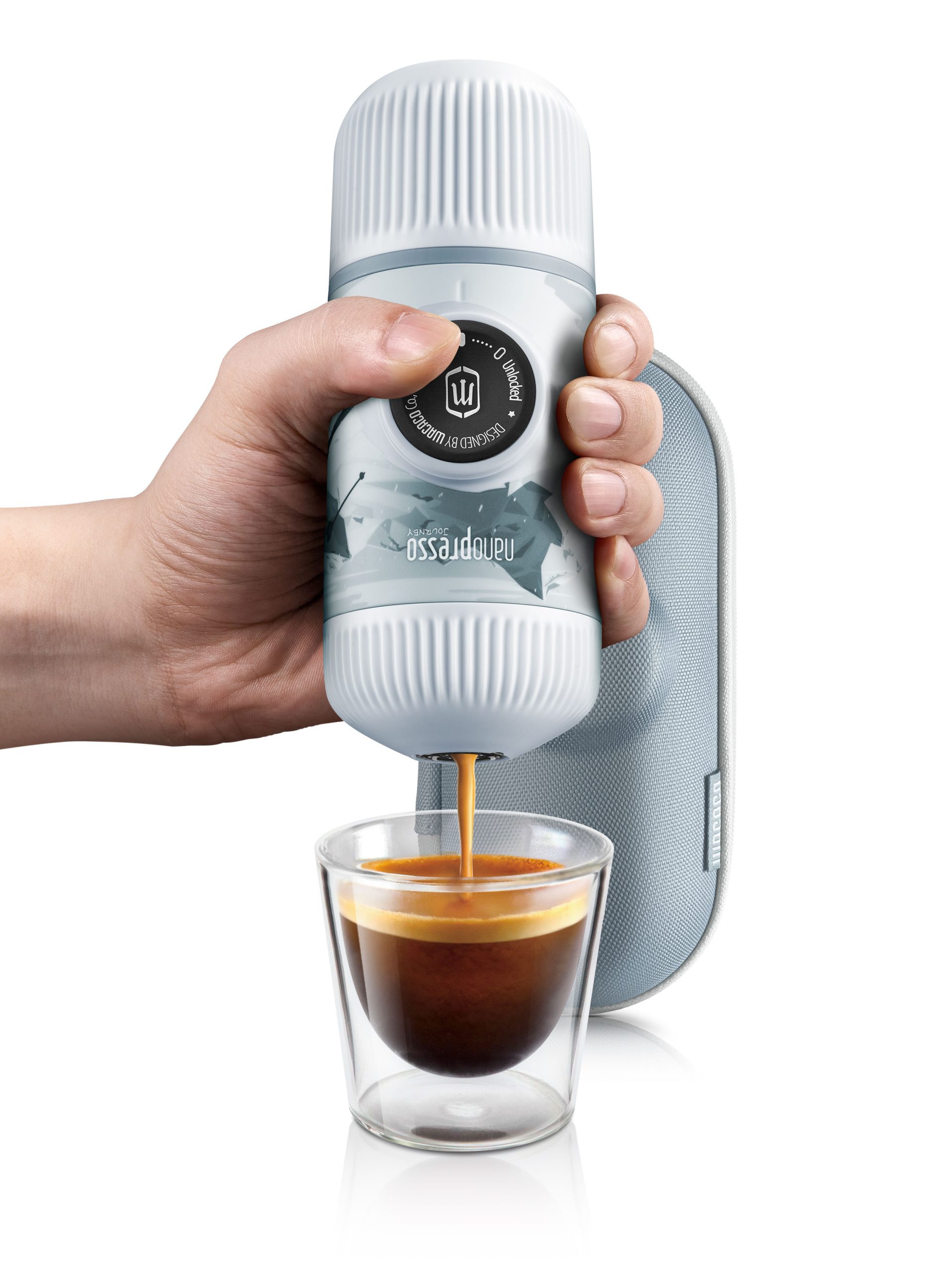 The Wacaco Nanopresso is a portable hand-powered espresso machine that provides 18 bars of pressure so you get café quality espresso every time. Coffee is essential when it comes to most people's productivity, and working from home shouldn't mean terrible coffee! This is where the Nanopresso comes in. It's stylish, small enough to keep on your desk or toss in your on-the-go bag, and all you need is hot water and your favorite coffee! Beautiful and elegant, it looks every bit as powerful as it is. It retails for $64.90 from the Wacaco Company website.
DEMDACO Months of the Year Calendar Block Set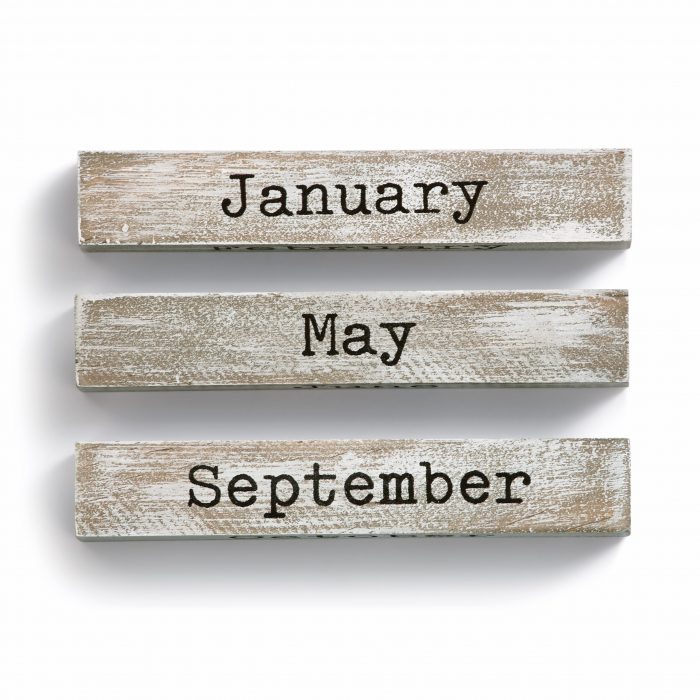 The DEMDACO Mark The Moment Collection features a selection of decorative signs that celebrate life's special moments with a customizable touch. The Months of the Year Calendar Block Set features three separate rectangular blocks with the 12 months written on them. The neutral aesthetic and natural materials fit with today's home décor trends. The Calendar Block Set is available for $5 on DEMDACO's website.
Stellar Villa's Moving Day Artwork Print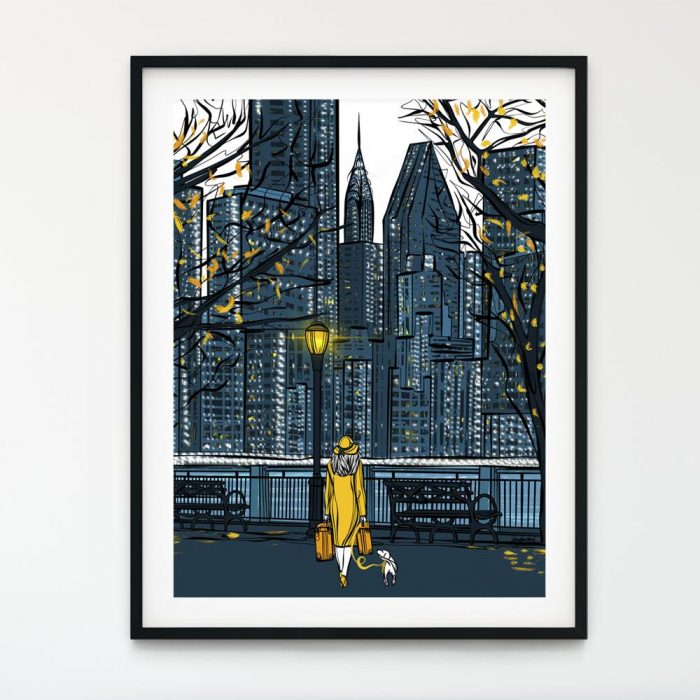 Stellar Villa believes art can provide countless benefits to both entrepreneurs and those working remotely. Artwork often has a message and that message can be inspirational. Having your walls decorated with art also stimulates the imagination. One of their best selling Fall-themed prints is titled Moving Day. Just as Fall is a new season, this artwork represents new beginnings. It depicts a young woman, armed with only her suitcase and puppy as she arrives in a new city. She gazes out across the river at the vast expanse of skyscrapers which symbolizes endless possibilities. This is an excellent art print to not only decorate your space but to also leave you inspired. This art print is available in a number of sizes and an 8″ x 10″ starts at just $35.00 from the Stellar Villa website.
Roborock H6 Cordless Stick Vacuum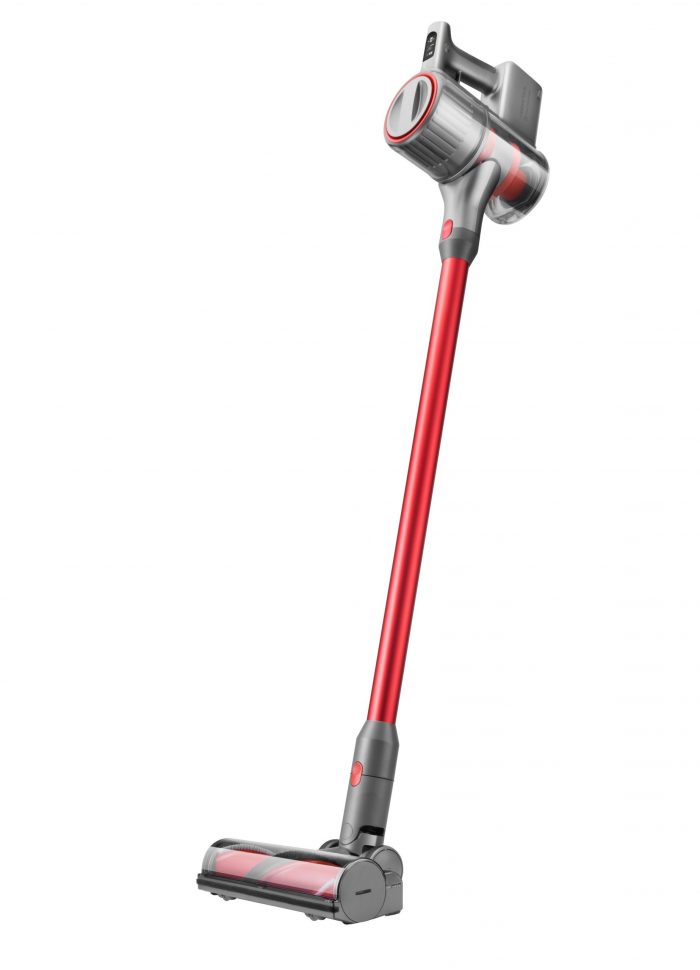 Roborock's H6 cordless stick vacuum allows you to cross vacuuming off your to-do list quickly! It is lighter in weight with a longer-lasting battery than its competitors. The H6's slim design is great for hard-to-reach spots where additional space is limited. Roborock's H6 vacuum cleaner captures 99.97% of particles, including pollen and dander. With its high suction power of up to 150AW, the H6 ensures that you are giving your home the deep cleaning it deserves. Additionally, with a 5-layer filtration system, it also pushes clean air into the home's atmosphere as it vacuums the floor. From the kitchen to the bedroom and bathroom, help keep every inch of your house clean with the versatile Roborock H6 cordless stick vacuum, available for $449.99 at Target and Walmart.
Global Kitchen Concepts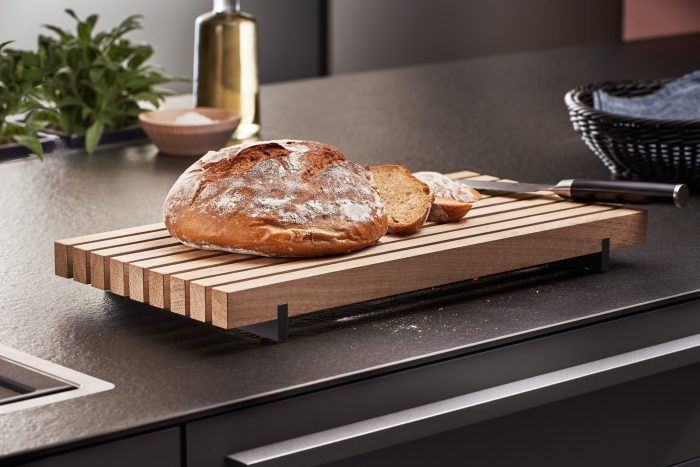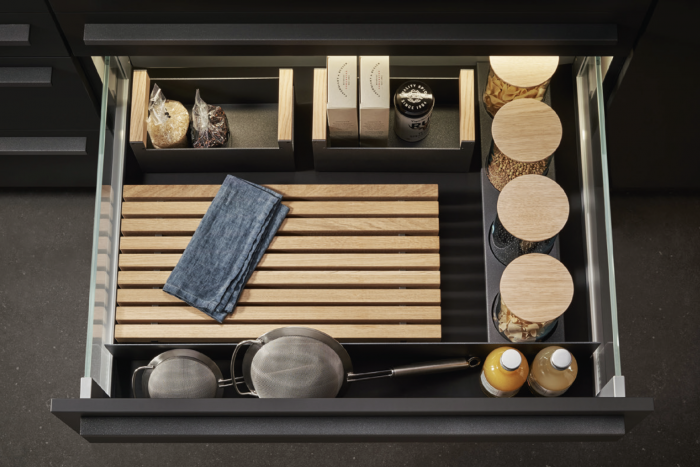 Global Kitchen Concepts is a new line of exclusive luxury kitchenware and décor – including some fantastic organizational tools for keeping your workspace clean and stress-free. The Kitchen Hacks collection includes over two hundred must-have kitchen items, such as storage containers, drawer dividers, utility shelves, cabinet handles, decor and furniture — all uniquely designed to turn any ordinary kitchen into a high-end, functional space. Transform your lifestyle and enhance the quality of your living, by upgrading your kitchen. Create a nice and cozy area where your family can gather and create memories. Shop Global Kitchen Concepts products now at www.gkckitchenhacks.com.
Smartish Cable Wrangler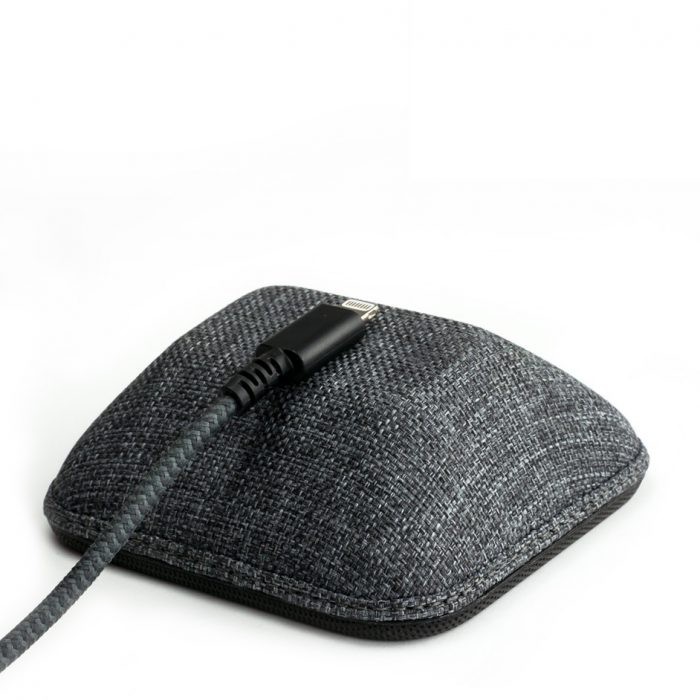 The Cable Wrangler from Smartish (formerly known as Silk) is a magnetic cord organizer that helps you get those pesky cables in line. Most charging cables you own will stick to it. Let's be real, there's a good chance you're within 3 feet of some tangled charging cables right now. With the Cable Wrangler's powerful magnet, your cords snap easily in place and stay neat and organized until you need them again. Plus, its simplistic design and neutral color will fit any room's color scheme. The cable wrangler retails at just $19.99 from the Smartish website.
Prosperity Candle Reed Diffusers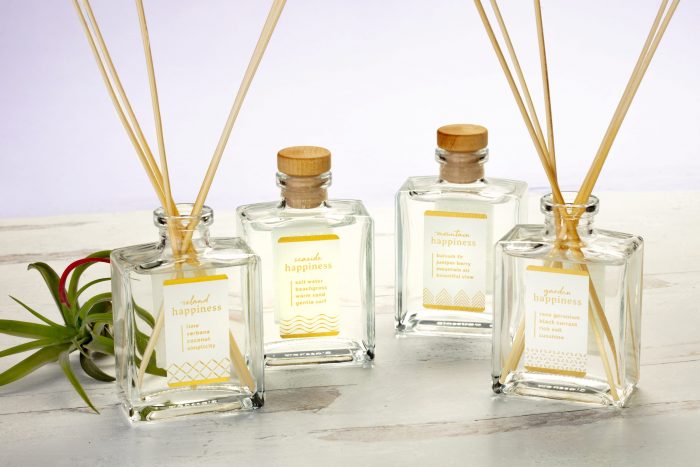 The Prosperity Candle Reed Diffusers are a wonderful way to gently scent your home or office throughout the day without the need for a flame or plug-in. Let the fragrance of your favorite place slowly evaporate through these undyed, sustainably harvested rattan reeds. They are proud to offer a truly unique design made with a 100% natural, vegan reed diffuser base. The base is entirely alcohol-free, allergen-free, VOC-free, phthalate-free and paraben-free! Each reed diffuser bottle will last about 3 months. Support women-owned businesses while keeping your rooms smelling like your favorite topographical feature. They retail for $34 from the Prosperity Candle website.
Molly Hatch
Molly Hatch is known for modern heirlooms with everyday charm. She creates tableware, home goods, stationery, and gifts designed to make the familiar new again. Somewhere between whimsical and traditional is where we feel right at home.
Molly Hatch Bloom Flower Pot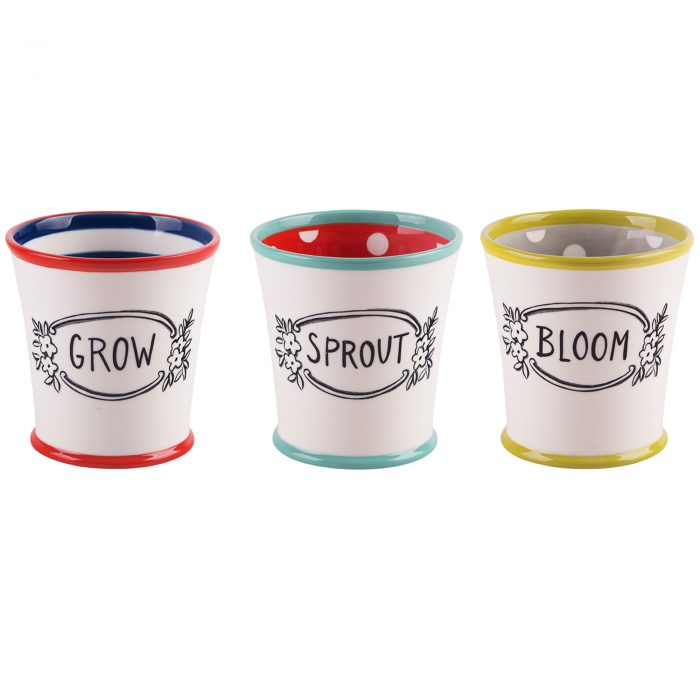 Grow all your plants indoors and out in these cute flower pots! They are the perfect size for an indoor herb garden at approximately 5"x5″x5". They are also dishwasher safe! They are available for $16 from the Molly Hatch website.
Molly Hatch "Today is a Good Day" Banner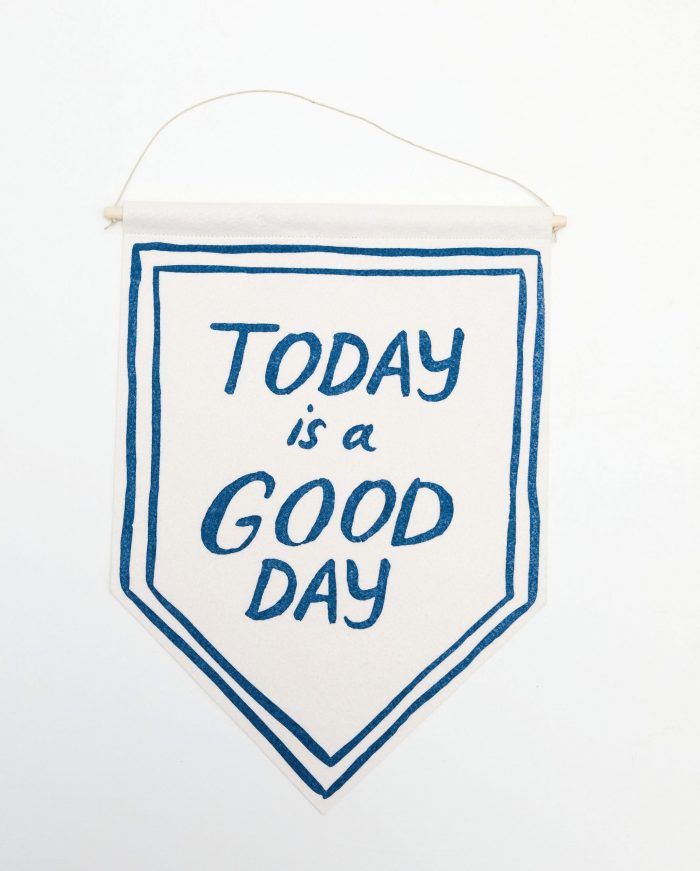 Every day really is a good day! This lightweight, wool-felt banner is just the thing to add positive vibes to your home. It goes well in any room whether it's on a door or over the bed. It measures 12"x18" and retails for $26 from the Molly Hatch website.
Molly Hatch Striped Fabric Planter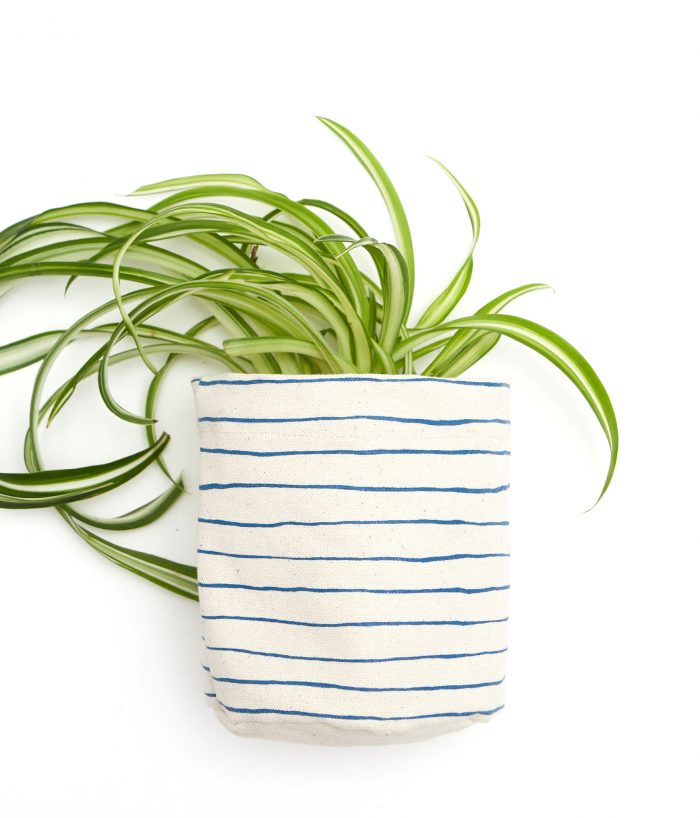 This striped fabric planter is a great addition to your home and is made of a breathable fabric that is sure to make your plants happy.  It is made out of 100% cotton canvas and measures at approximately 4.5"x5". It fits a 4" pot and includes a plastic disc for drainage. It retails for $24 from the Molly Hatch website.
Marie Mae Company Inspirational Prints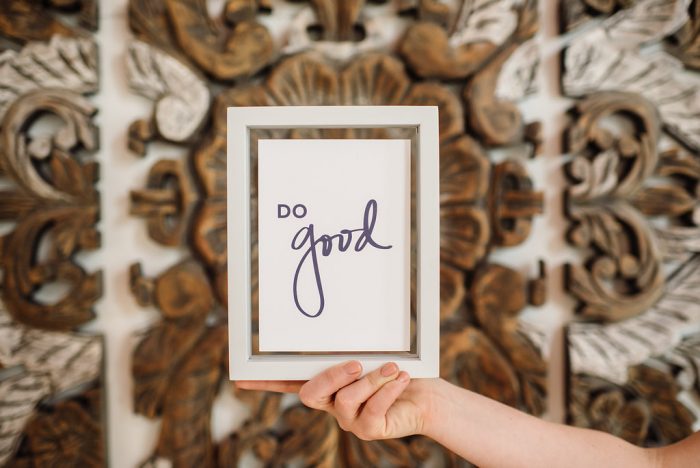 Marie Mae's premium paper products are made in America, and they insist on only using the best materials. These 5×7 prints are the perfect way to set the intention for your workspace. They look great together or individually in frames on your desk or your wall. They are perfect for increasing productivity and motivation in the home office. They retail for $10 each on the Marie Mae website.
Onebttl Drinkware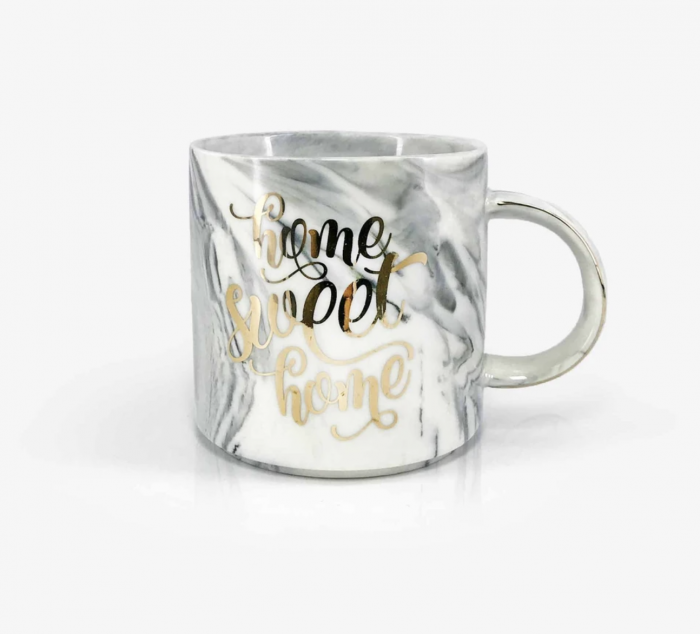 Onebttl is a designer drinkware brand. They design and make giftable drinkware that can also decorate your kitchen, dining room and living room. They have collections of stainless steel tumblers, wine glasses and mugs available. They have drinkware for any occasion, whether it's for morning coffee, graduation day, or a fun night in with friends. They also have many types of designs including animals, quotes, patterns, and funny sayings. They range in price and are available on the Onebttl website.
Luna Aesthetic Collage Kits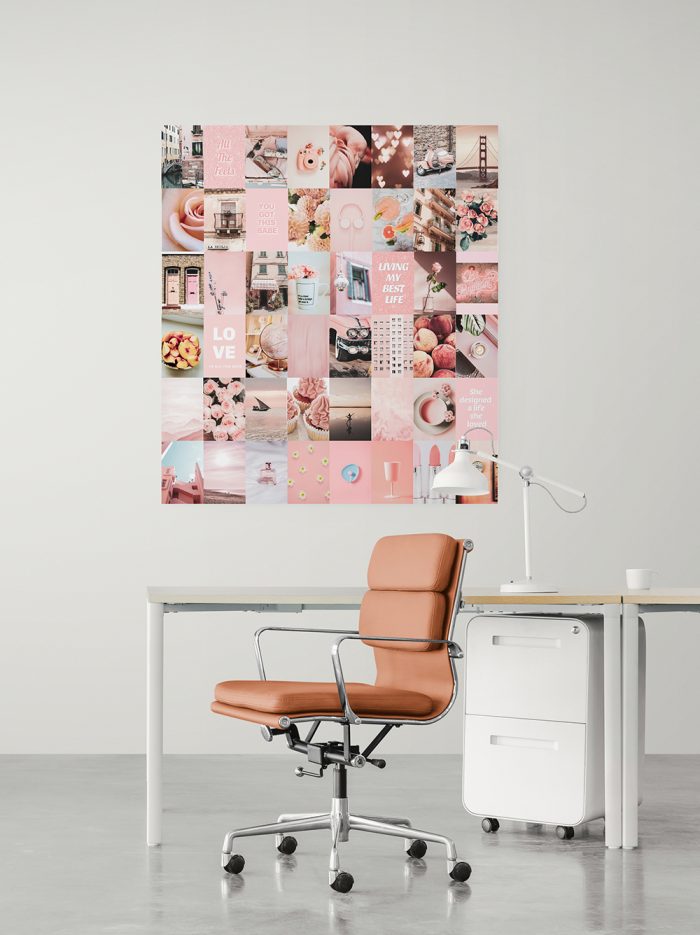 Luna's Aesthetic Collage Kits will brighten any room they are placed in! The kits are usually made of 40-80 photo prints that are 4×6 inches each. Once they are put on the wall, the room feels more welcoming and vibrant. They are easy to install and each photo is unique and pleasing to look at both by itself and in the collage. The combination of the images and the color aesthetic brings radiant energy to the room. It also makes a lovely background for photos and videos. The kits are available starting at $7.20 on Luna Collage's Etsy page.
Just Movie Posters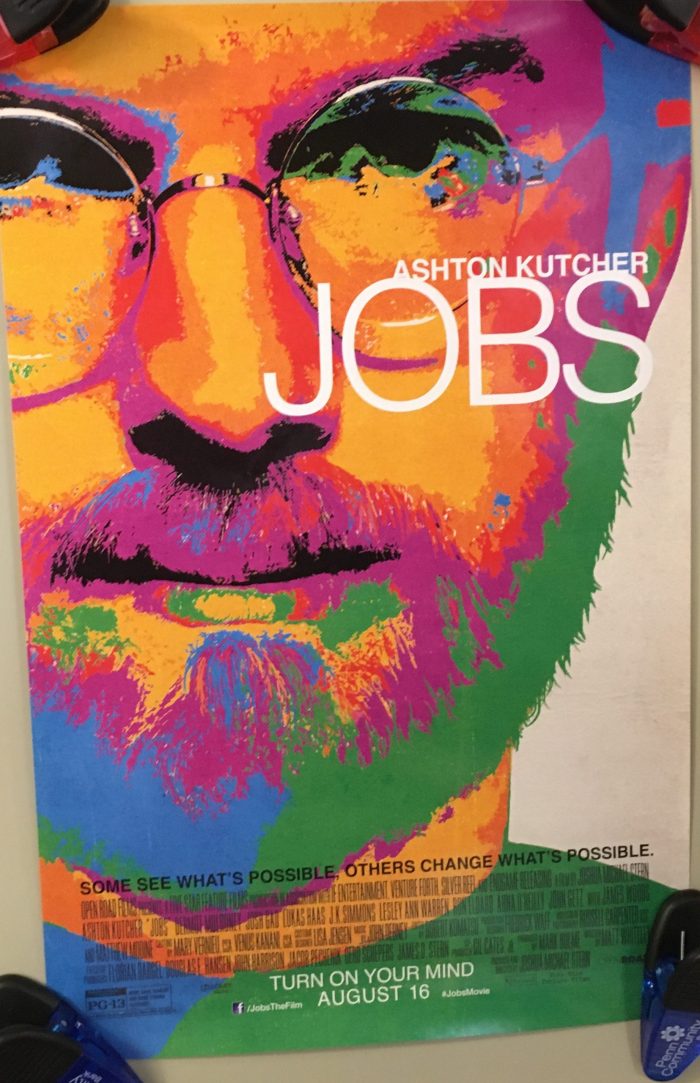 Just Movie Posters offers smaller versions of the movie posters you love. A mini-movie poster is perfect for the home office because they range in size from 11″ x 13″ or 13″ x 19″, so they can fit on any wall. Also, most of the mini-posters feature the same design as the full-size movie poster. That means you get all the panache of a full-size movie poster without the problem of figuring out where it will go. So it is a perfect item to dress up a drab home office space. They are available for purchase starting at $7 from Just Movie Posters website.
WiZ Connected Smart Lighting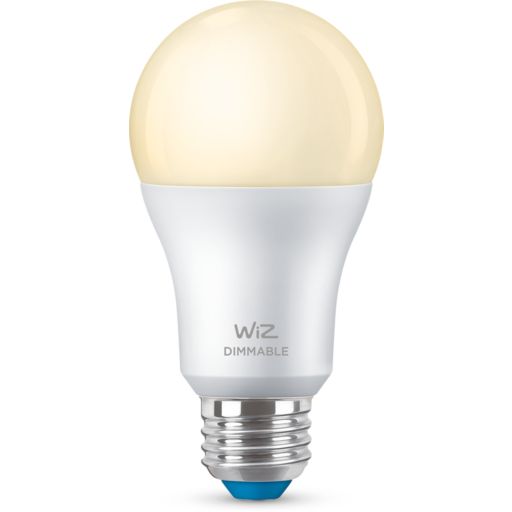 WiZ Connected Smart Lighting is a simple and affordable option to upgrade the look and feel of your home. With WiZ connected lighting, all you need to do is screw in the light bulb and download the app to experience the world of smart lighting. It is as simple as 4 easy steps! Your home office will feel modern and luxurious, tailored to your unique aesthetic. Products such as the WiZ A19 White and Color bulbs, BR30 White and Color Bulbs as well as the WiZ LED Light Strips, just to name a few, will help your home office feel unique and vibrant. Colorful lighting can inspire creativity in your home office with endless lighting options. The light bulbs, LED strips, and other WiZ light products can be found at the WiZ website.
Desk Plants
One of the most underrated but most important items in a home office is an indoor plant. Exactly what the name implies, Desk Plants goes beyond providing plants that merely improve your desk's appearance, but they are also proven to improve air quality, helping filter out airborne toxins and providing clean air for your home workspace. Desk Plants offers hard-to-kill indoor plants delivered right to your doorstep. Desk plants helps anyone find and keep plants alive and thriving, suited for anyone from brown thumb beginners to expert plant parents. They even have a plant helpline! Browse their wide variety of plants at the Desk Plants website.
WoodWick Lavender & Cedar Candle
WoodWick's Lavender and Cedar Candle is perfect for those seeking a balance between work and wellness. Commonly used in aromatherapy, lavender is believed to promote calmness and wellness. Ideal for an autumn office refresh, the lavender & cedar scent is accompanied by notes of cypress, sage flower, patchouli and amber. With WoodWick's Pluswick® Innovation, the wick simulates the crackling of a fire while giving off a calm and woody aroma sure to keep one focused through back-to-back video calls and expanding to-do lists. The Lavender & Cedar candle is available starting at just $3 on WoodWick.YankeeCandle.com and comes in five sizes.
TidyHook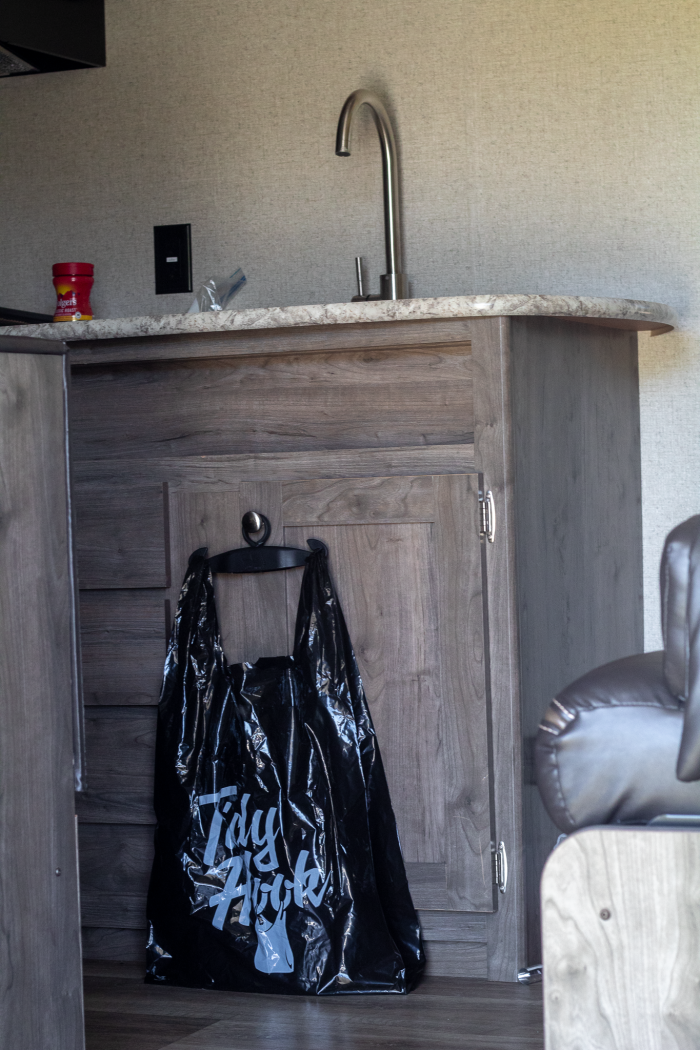 TidyHook is a handy interchangeable, versatile, two-part device that can be hooked up anywhere you need to keep cleaner. It is a simple hook that holds leak-resistant heavy-duty reusable bags for a quick project pick up. TidyHook has a convenient "looped swivel" that detaches from the base to simply fit anywhere you'd like to use — you can simply hang it from door handles, knobs, the back of a car seat, and more. The bags come in 6 and 10-gallon bags and are available starting at $5.95 at the TidyHook website.
Crown and Paw Pet Portraits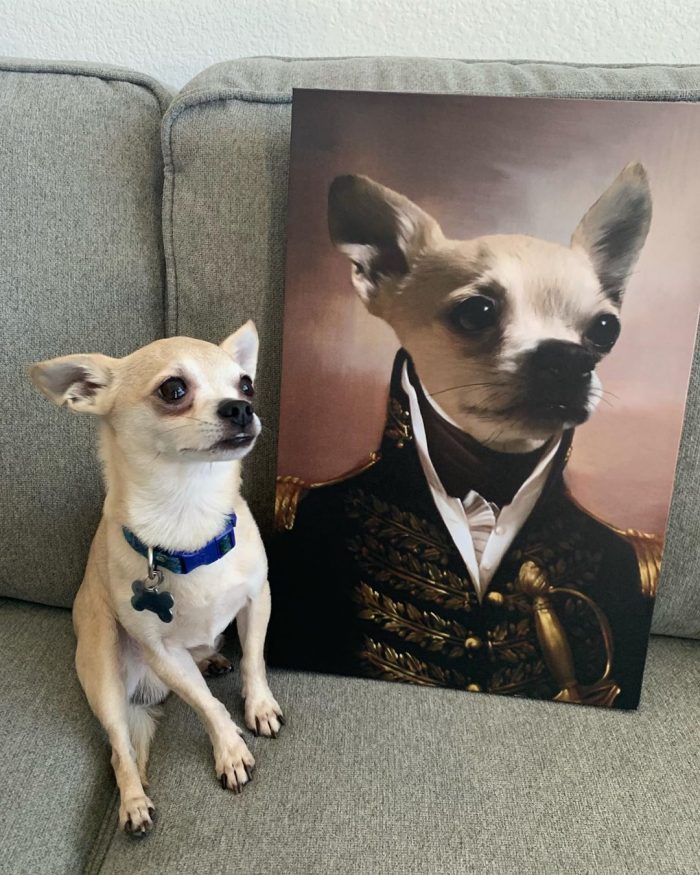 Crown and Paw creates one of a kind, eye-popping (and amusing) pieces of art featuring pets in costume. They curate authentic 19th-century portraits and rare Renaissance-era oil paintings and digitally combine them with your pet photo, creating a fun and custom work of art. During the Fall, the costume options also feature some well-known creepy characters for Halloween. Simply choose a costume, upload a photo and a talented team of artists will do the rest to capture your pet's individual characteristics and facial features to express their unique personality. Check out the options for a canvas or poster portrait today starting at $49.95 at www.crownandpaw.com.
Model No. Furniture and Decor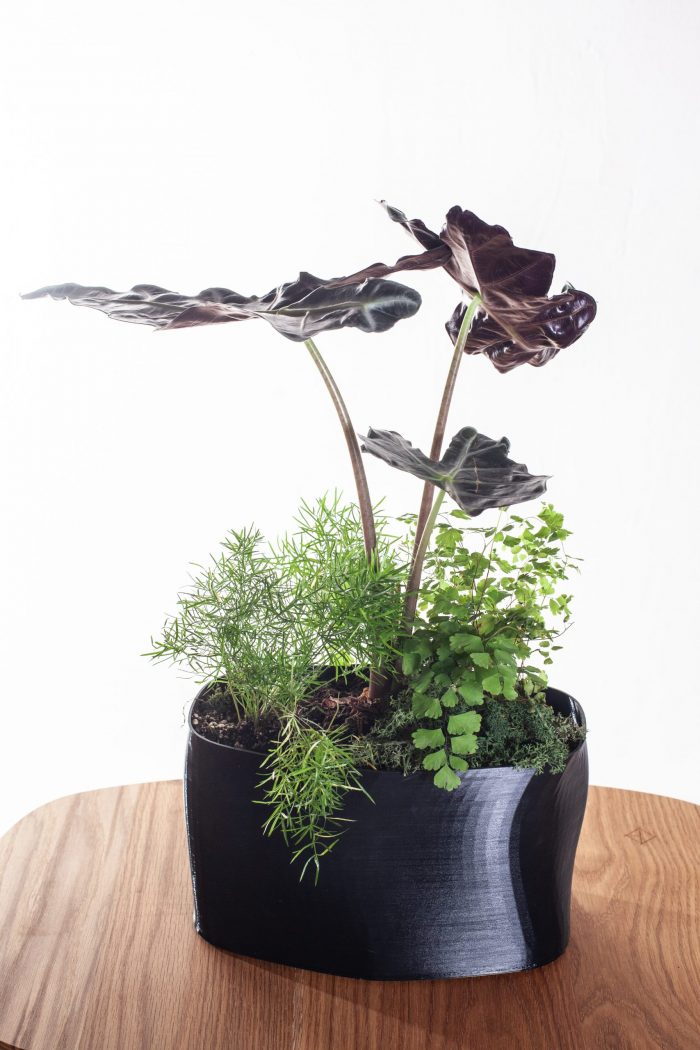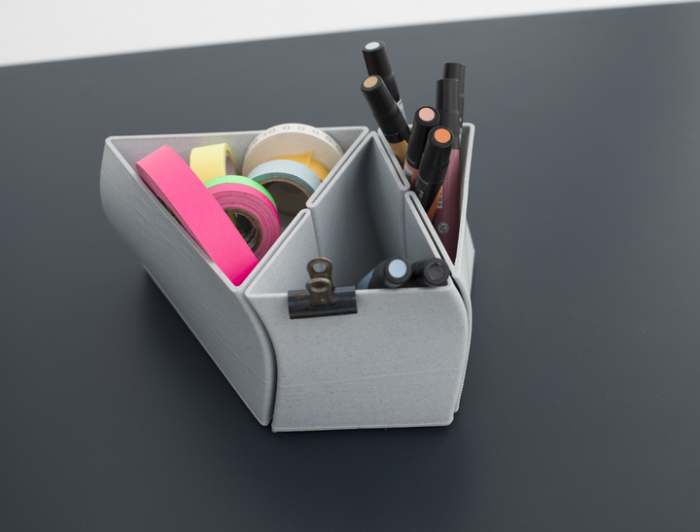 Model No. is unique due to its direct-to-consumer, customizable, tech-forward approach to producing furniture. Model No. allows consumers to customize the color and dimensions of whichever furniture product they would like to purchase. The company uses 3-D printing and CNC fabrication to produce customized products at a reduced price than you would normally pay and ships within 1-2 weeks. This direct-to-consumer approach allows for sustainability by cutting out waste that most big furniture companies create through mass-producing products. They have both office furniture and decor available at the Model No. website.
Fracture Glass Prints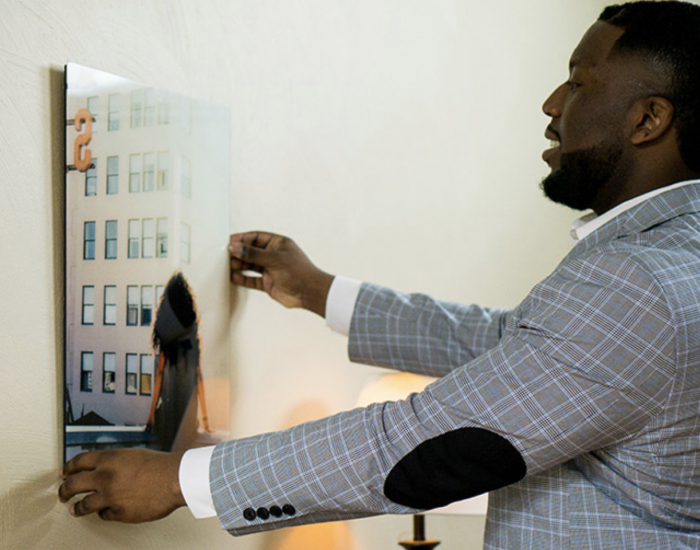 A Fracture print allows you to easily order a beautiful, durable photo printed directly onto glass by uploading your favorite photos or art through their website. Fracture can make even the smallest workspace feel open with large glass prints of your favorite calming outdoor nature settings or lift your mood by showcasing your favorite family or pet pictures. The prints are frameless and the mounting kit is built directly into the foam core backing so they ship to your door ready to hang or display on a stand or their newly-launched "Storyboard" shelf. Mindful home workers will feel even better knowing that Fracture is a carbon-neutral company where sustainability is central to everything that they do, from their minimalist packaging to their recycle-friendly manufacturing process. You can also print multiple pictures on one canvas by creating a picture collage for the Fracture. Get started today on Fracture's website.
Marie Mae Inspirational Prints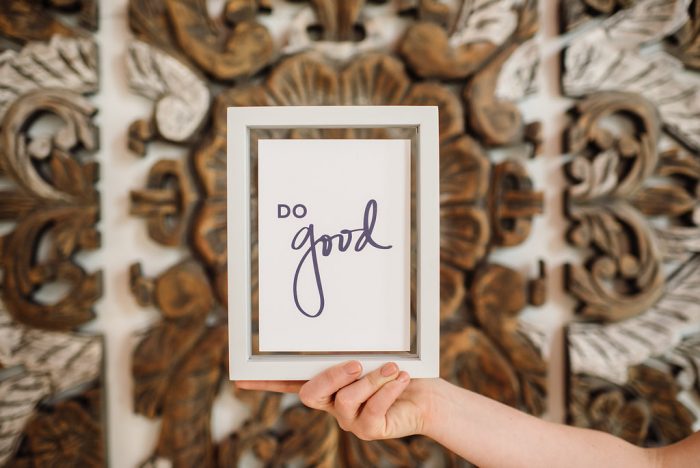 Marie Mae inspirational prints will add lovely decor to the home office. They feature inspirational quotes that will motivate the working-from-home entrepreneur. These 5×7 prints are the perfect way to set the intention for your workspace. They look great together in a collage or individually in frames on your desk or on your wall. Marie Mae's premium paper products are made in America, and they insist on only using the best materials. Ignite your home office inspiration wall today for $10 each on the Marie Mae website.
BIC EZ Reach Lighters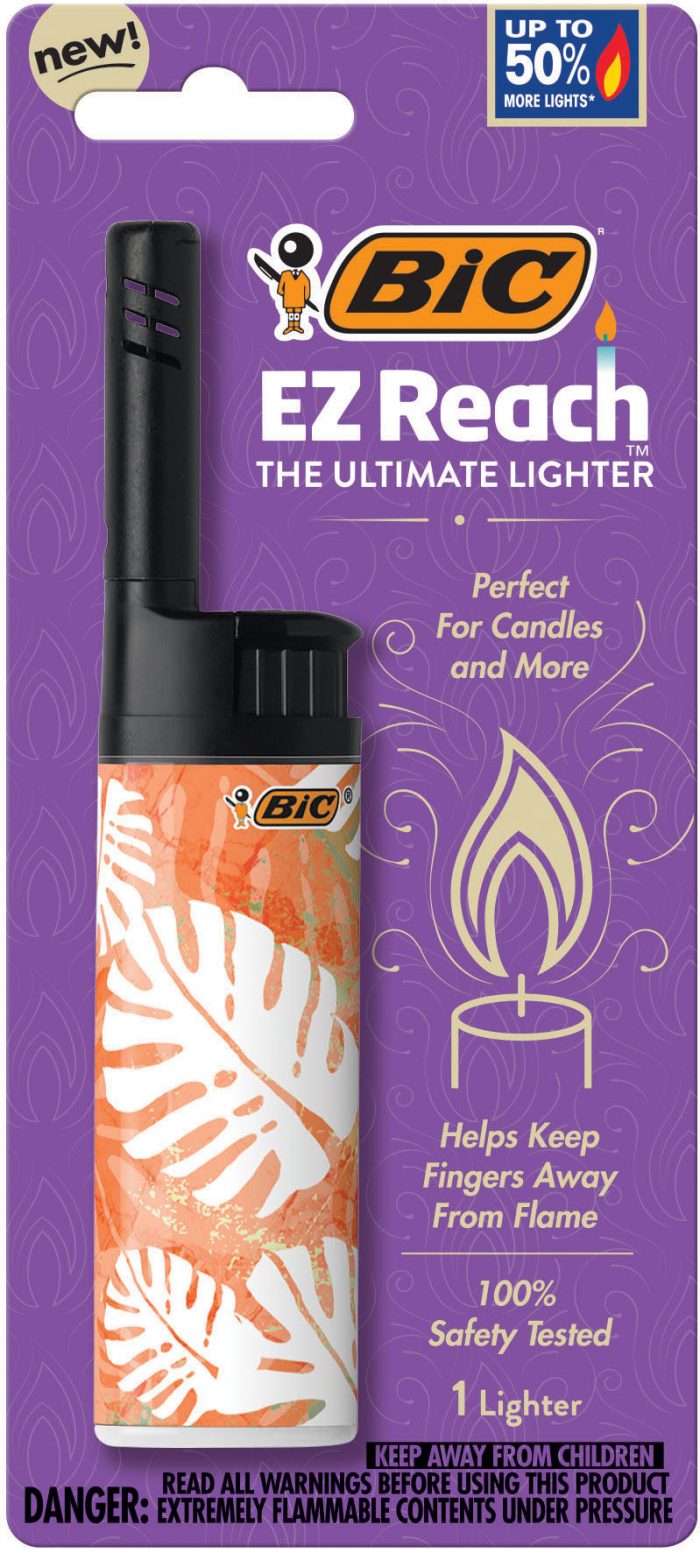 BIC EZ Reach is the new lighter design from BIC that keeps safety and convenience top of mind and comes in many vibrant styles! The new lighter is designed with a nozzle at the top of the lighter to keep the flame away from your fingers and is perfect for the upcoming candle season. It is a new take on the classic BIC lighter designed with safety, convenience and reliability in mind. The BIC EZ Reach lighters start at just $2.99 and can be found right now at Walmart, Sam's Club, and other popular retailers starting this Fall.
Homegrown Cactus & Succulent Grow Kit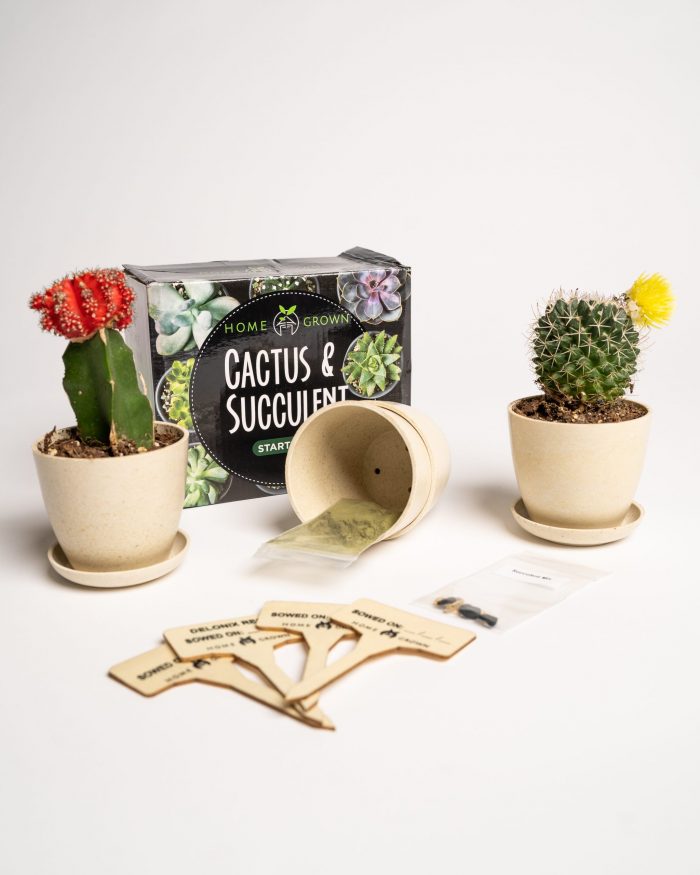 Homegrown Cactus & Succulent Grow Kit is an easy way to grow a beautiful patch of succulents right at the tip of your windowsill. You can easily cultivate that stunning zen succulent plant garden you've always wanted, even as a beginner. You can grow these succulents indoors too, perfect for the upcoming cold season. This at-home kit comes with everything you need including 10 cactus seeds, 10 succulent seeds, easy instructions and more. Your manual will be your best friend and will help you achieve that luxe succulent garden you always see in magazines. Start growing rewarding and lovely succulents today for just $22.99 on the Homegrown website.
Paddywax Impressions Candles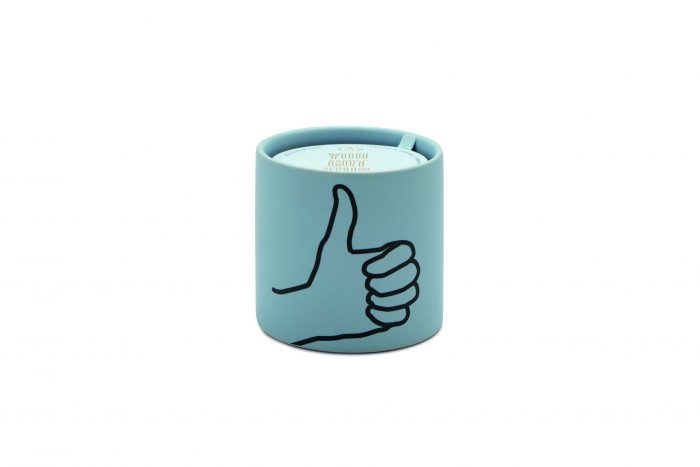 Express yourself and spread positivity with Paddywax's Impressions collection of candles featuring common hand signals printed on them. We all need a little extra encouragement these days, especially in our workspace. Each candle comes with a gold foil stamped dust cover with a fun sentiment to share with your favorite co-worker, or to just accent your desk space! Available for $20 in 8 different impressions, including their new Hang Loose and Fingers Crossed candles.
3M™ CLAW Drywall Picture Hanger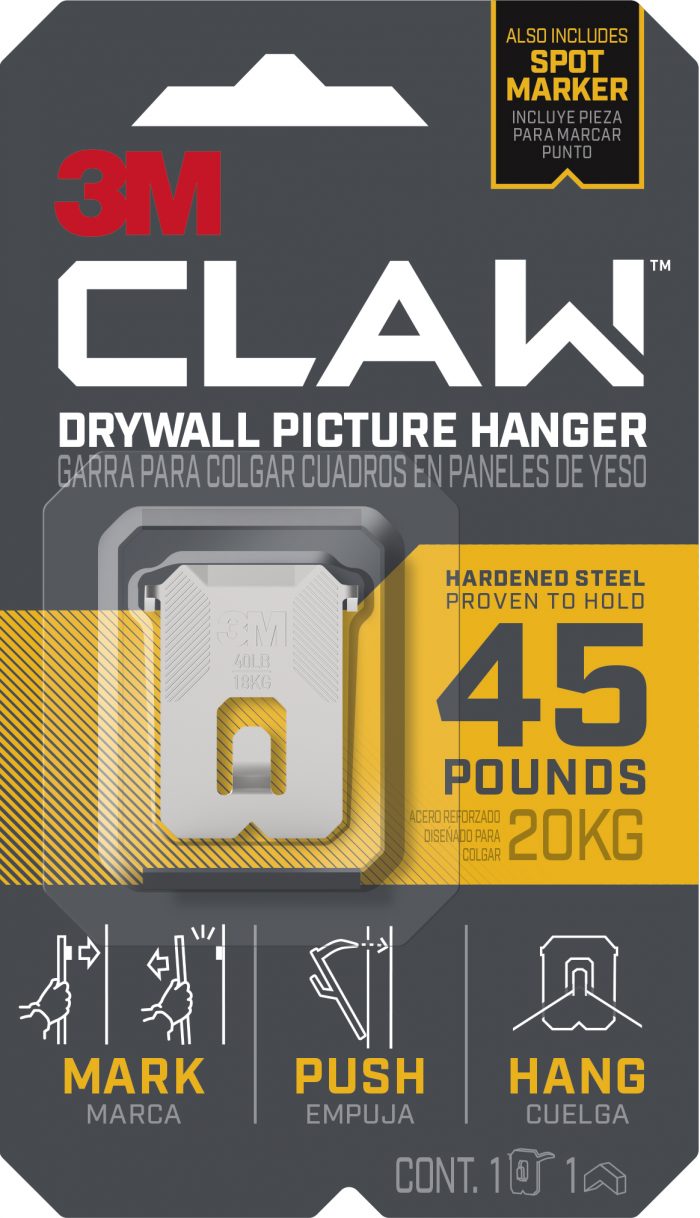 The changing season is the perfect time to spruce up your space with new décor to give your walls (and Zoom backdrops) a facelift. From mirrors to your favorite piece of art, the new 3M™ CLAW Drywall Picture Hanger is the trusted heavyweight hanging solution to turn your heavy hanging projects into a one-person job. With only a push of your thumbs, the 3M™ CLAW Drywall Picture Hanger goes into drywall with no tools or studs needed to securely hold items up to 45 pounds. The accompanying Spot Marker allows you to mark your placement with ease, ensuring you hang your item just right. The 3M™ CLAW makes hanging heavy home décor a breeze and delivers on the strength you can trust to keep your items in place and transform your space. It is available for $9.99 from Target and other popular retailers.
Command™ Poster Strips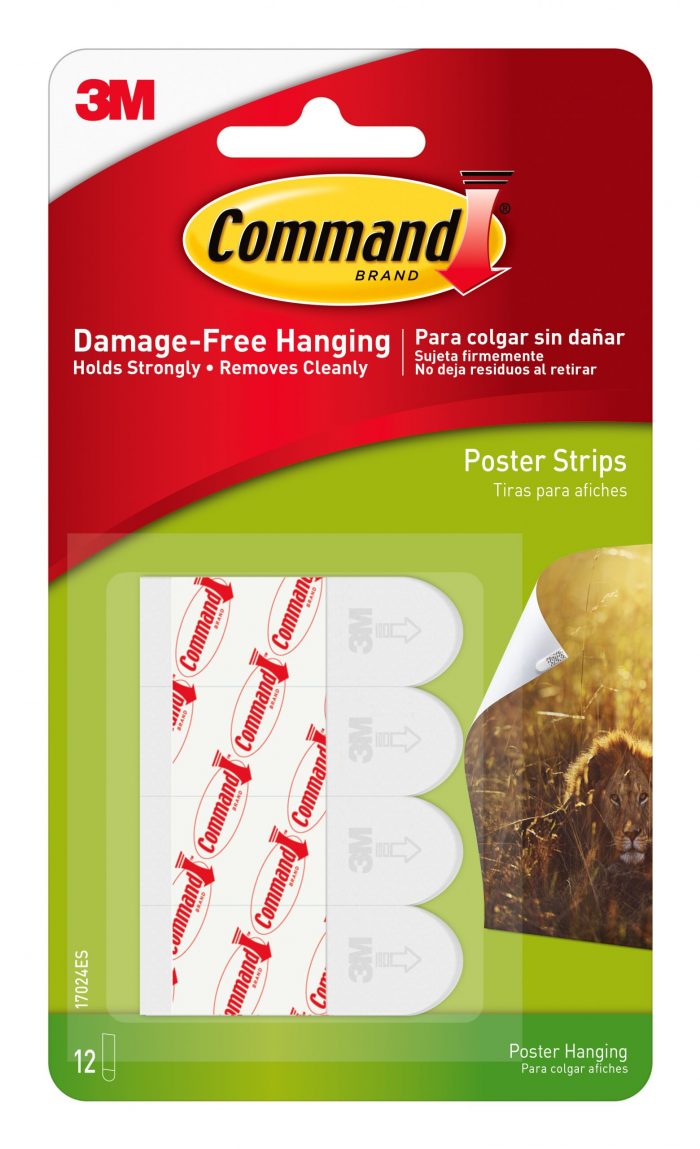 Command™ Poster Strips make decorating the home office quick and easy. They're perfect for hanging schedules, posters, calendars and pictures without frames, or as an alternative to double-sided tape. They hold strongly to wood, tile, metal and painted surfaces, yet remove cleanly — leaving behind no holes, marks, sticky residue or stains. Find them starting at just $2.44 at Target and other popular retailers.
The post Fall 2020 Home Office Decor Product Guide appeared first on Home Business Magazine.
Click Here For Original Source Of The Article