Real estate in Dubai easily offers the most interesting and lucrative rental deals in the world. The crown jewel of Arab Emirates boasts a plethora of cosmopolitan and often futuristic projects, as well as unique residential communities, making it a real estate hotspot for both amateur and seasoned property investors. And property investment is an excellent way to build up your portfolio or generate income.
Property investment and real estate development carry certain risks, with many factors that need to be considered before deciding to invest a lot of money in Dubai's over-the-top real estate market. However, play your cards right and you can ensure some of the highest returns in what is considered to be one of the most interesting and expensive markets.
Why Dubai?
Those who have had the opportunity and privilege to see the Burj Khalifa or have any idea about the upcoming addition to Dubai's jaw-droppingly impressive skyline called Dubai Creek Tower know exactly why. But sightseeing aside, Dubai offers significantly higher rental returns than any other city or already matured market. Investors achieve between 5% and 9% gross rental returns on average.
On the other hand, the price per square foot is significantly lower than in most other, highly-developed markets. This makes Dubai not only affordable, but also the prime market for developing and owning real estate.
Newly sanctioned visa laws regarding property investments allow investors a residence visa that is, of course, subject to specific conditions. As an investor, you are entitled to a 2-year visa for developing properties worth more than $220,000 and a 5-year residential visa for properties above $1.3 million US dollars. Lastly, a 10-year residential visa is awarded for properties whose value exceeds $2.7 million US dollars.
Property developers in Dubai also enjoy favourable tax benefits such as virtually non-existent property taxes and proprietary stamp duties normally applicable to almost every real estate market in the world. This makes Dubai a highly attractive environment for property investment.
Holding rights and subsequent legalities
The Arab Emirate's Civil Code offers numerous tenure types, including:
Freehold – providing you with the right to occupy, use and enjoy property or a piece of land permanently;
Musataha – which allows you to build on a specific piece of land for up to 50 years. The Musataha right holder owns all the properties built on said piece of land for a specified duration;
Usufruct – which gives you the right occupy, use and enjoy property or a piece of land that belongs to another holder for no longer than 99 years. It is very similar to the western leasehold concept detailed under English law.
UAE nationals are also allowed to receive land from the current ruler of Dubai at absolutely no cost. This land can be used for residential, industrial or commercial purposes, again, at no cost at all. That said, this granted land is not and cannot be considered the same as a Freehold land and as such, is subject to some restrictions.
Furthermore, both Abu Dhabi and Dubai allow for land and properties to be volumetrically subdivided into their designated components, granting you the right to legally separate your land and the properties built on said land.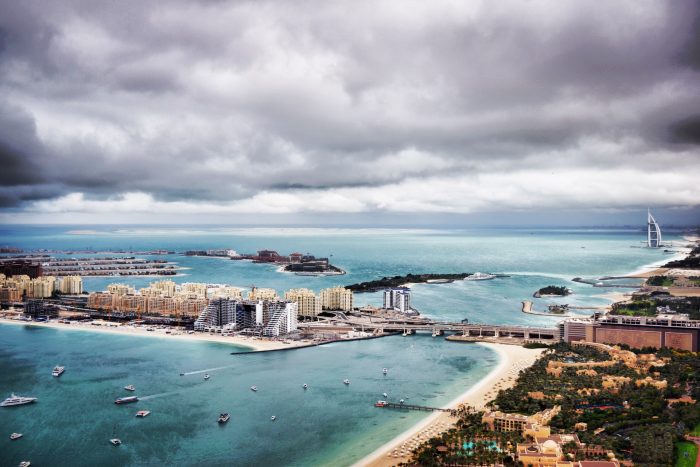 Ownership rights and foreign ownership restrictions
Although there are no specific prohibitions of foreign land and property ownership, each AE state passes its own state-specific laws for regulations of property ownership, so make sure to do your research and check with your legal team before signing any checks.
Under the existing policies of Dubai's Land Department, foreign parties can only own one or more of the three above-mentioned tenures (Freehold, Musataha and Usufruct) in specifically-designated areas. The company of a foreign party can only be registered in Dubai (onshore) or (offshore) in Jebel Ali Free Zone or any of the other available free zones in Abu Dhabi.
The only caveat is that funds and trusts are not allowed to own properties in Dubai, regardless of the specific location or free zone.
Registration of interests, rights and transactions
A property developer needs to register all of his dispositions regarding off-plan properties. This is done at the Interim Register, which is maintained and regulated by Dubai's Land Department.
All completed properties and dispositions need to be registered in the Register, which is also regulated by Dubai's Land Department.
Leases need to be registered with the Registration Authority and the mortgages with Dubai Land Department.
These are all legal musts and should not be avoided no matter what or all your relevant leases, mortgages and sales will be deemed invalid. Remember, a contract in the UA is only legally binding and valid if registered.
Which are the designated ownership areas?
As mentioned before, as a foreign party you can only own properties in specific areas. These include:
Arabian Ranches
Downtown Dubai
Burj Khalifa
Business Bay
Dubai Marina
Dubai Sports City
Dubai Motor City
Discovery Gardens
Dubai Investment Park
Emirates Hills
Falcon City
International City
Jumeirah Lakes Towers
Jumeirah Beach Residence (JBR)
Midriff (specified plots)
Jumeirah Islands & Jumeirah Village
Old Town
The Palm Jumeirah and
The World Islands
Legal fees
Fees that apply to purchase and sale of land or real estate property in Dubai include the following:
NOC Fees – which range between $150 and $1500, paid by the seller to the property developer.
Annual Service Charges – oftentimes paid in advance. Be careful with service charges as they can easily overwhelm your planned budget. Seeking a seasoned corporate sponsor in UAE might be your best option.
Agent commission – almost every real estate agent charges a fee of up to 4% of the price paid for purchase of the land and/or property, with the additional admin fees of around $1500 that also need to be paid at Dubai Land Department.
Mortgage registration – if applicable, this fee is calculated at 0.25% of loan amount. It is paid to and at Dubai Land Department.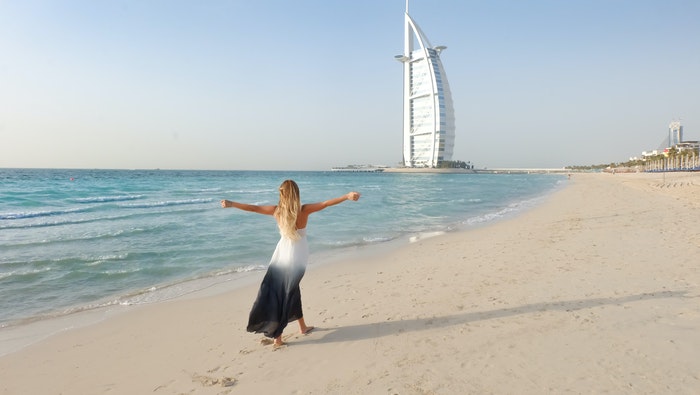 Additional things to consider when choosing a property to invest in
Do your research regarding the location as well as any subsequent costs you might run into. If you're unsure on how to advertise in Dubai, then make sure to go through this guide to Outdoor advertising in Dubai. It will save you precious time and resources.
Again, GCC/UAE nationals may be able to purchase real estate directly anywhere in the Emirates, but foreign parties can only choose from specific areas. Choose wisely and go over each and every one of them with your legal team before signing any documents.
Takeaway
Real estate development in Dubai might sound utterly impossible at first, but hopefully this article will help you realize that not only is it possible, but also quite lucrative. Granted, there are some legal hoops that need to be jumped through and also some restrictions regarding foreign parties. But this is true for every foreign market and every foreign party willing to invest.
The post Everything You Need to Know About Real Estate Development in Dubai appeared first on Home Business Magazine.
Click Here For Original Source Of The Article