November is National Entrepreneur Month, and these California entrepreneurs (musician turned tequila-man and restauranteur; family name synonymous with 55 years of importing specialty spirits; 30+ year veteran of the Italian coffee industry) have unique and impressive success stories to highlight for this special time.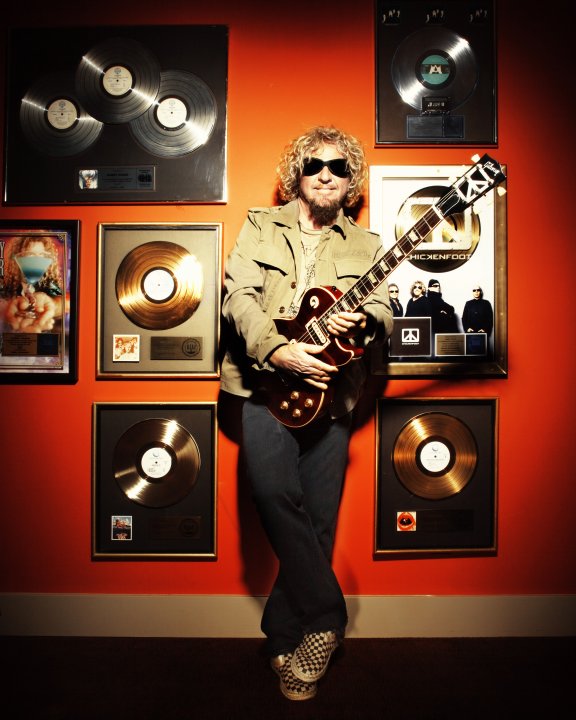 Sammy Hagar
Rock and Roll Hall of Famer and Owner of El Paseo restaurant in Mill Valley, CA
Samuel Roy "Sammy" Hagar, also known as The Red Rocker, is an American rock vocalist, guitarist, songwriter, musician and entrepreneur. He enjoyed huge commercial success when he replaced David Lee Roth as the lead singer of Van Halen in 1985, but left the band in 1996. On March 12, 2007, Hagar was inducted into the Rock and Roll Hall of Fame as a member of Van Halen.
---
---
Outside of music, he has leveraged his stardom to turn a myriad of businesses into gold, He founded the Cabo Wabo Tequila brand (he has since sold 80 percent of Cabo Wabo Tequila to Gruppo Campari for $80 million.) and restaurant chain, as well as Sammy's Beach Bar Rum. In the 1990s, Hagar bought a mountain bike store, then built another called Sausalito Cyclery, soon rated the number one independent bike store in California. In November 2011, Hagar launched Sammy's Beach Bar Rum in Hawaii. It has been rolled out to other North American markets. In 2009, Hagar opened El Paseo restaurant in Mill Valley, CA. El Paseo offers a "Classic Californian with generous influence of Spain" cuisine featuring bounty from Marin County's farmers and ranchers, served in a space reflective of old world charm. In September, 2012, Hagar opened 'Sammy's Rockin' Island Bar & Grill' in Roseville, California, just outside Sacramento.
He also gives away plenty to charity. The Hagar Family Foundation, which he and his wife Kari started in 2007, donates all the profits from his Beach Bar & Grill airport restaurants (in Maui, New York, Las Vegas and Cleveland) to children's charities in those communities.
Henry Preiss
Founder & CEO, Preiss Imports, a third-generation company specializing in international wines, spirits, beers and gourmet specialties
A specialist in international spirits, Henry Preiss is a well-known pioneer in developing small, premium brands and placing them strategically with distributors in virtually every market in the U.S. Henry founded Preiss Imports in 1987, where he developed particular insight into the needs of suppliers, retailers and customers, as well as a keen perception into commercial trends. His passion for cultivating a portfolio of unique products from around the world has been recognized throughout the industry. He has garnered praise for his distinguished branding, his passion to share the narrative behind every product and his sensitivity to create value for the consumer and supplier alike.
In November 2012, Henry and his daughter, Nicole Preiss, founded HPS Epicurean – a third-generation company specializing in the importing and marketing of international spirits and culinary specialties, and dedicated to developing a portfolio that embodies the fusion of culinary arts, spirits and wine. Henry continues to build upon his forty-two-year legacy of providing brand-driven, iconic products to the U.S. marketplace. In 2016, Henry Preiss and HPS Epicurean, reacquired the rights to the name Preiss Imports and Henry (along with his co-founder and daughter, Nicole Preiss) announced the relaunch of the name as part of their spirits division, a name that is synonymous with the Preiss family's fifty-five-year business of building brands from scratch.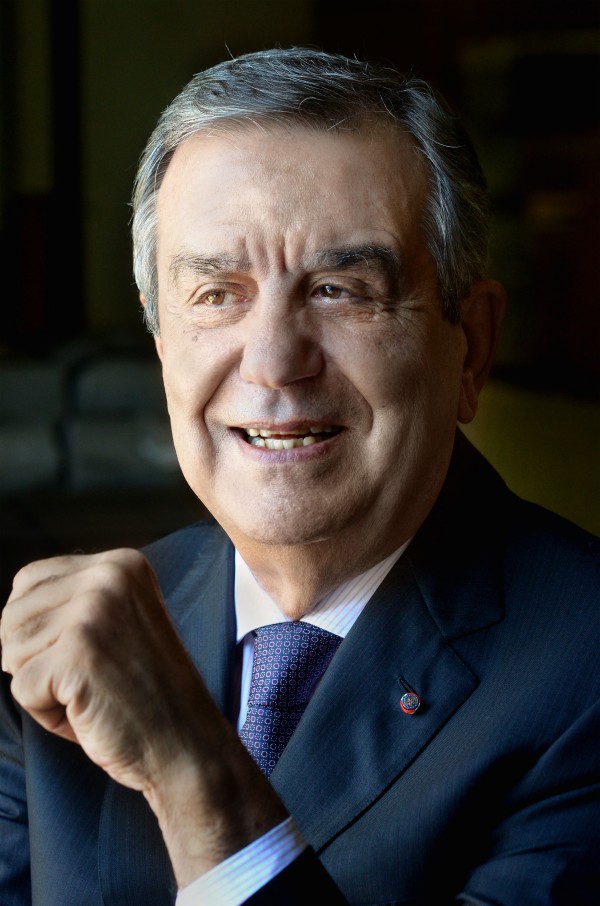 Carlo Di Ruocco
Founder, President, CEO of Mr. Espresso in Oakland, CA
Carlo Di Ruocco founded Mr. Espresso with the simple goal of bridging Italian influence in the Bay with traditional dining customs through high quality, authentic Italian espresso. The second youngest of seven brothers and sisters, Carlo was born and raised in the Southern Italian town of Salerno during World War II and its aftermath. As a teen, he was apprenticed to a Roast Master at the local Nestler Roasting Plant, where he learned the art of wood-roasted coffee.
Carlo lived in Paris after his marriage to Marie-Francoise and followed his older brother Franco's example and immigrated to America in the mid 1970s, settling in Alameda and continuing to work as an electrical engineer for Otis Elevators.
Franco had found success as a restaurateur in Oakland, and provided Carlo with the idea of importing espresso equipment from Italy as he searched for high quality machinery for his restaurant, Villanova. Carlo utilized his strong electrical and mechanical background and contacts to purchase several machines for direct import to his home, and went out in the evenings after work to solicit machines to local businesses.  Soon, his garage became a showroom and testing center, his pickup truck the delivery vehicle for installations, and Carlo quit his job at Otis Elevators to manage his home business full-time.
Meanwhile, Carlo has begun to roast small batches of coffee on his backyard for his own enjoyment, gradually realizing it was better than anything on the market. In 1982, he began to roast commercially, and the combination of good machine and superb coffee caught on, earning him the name "Mr. Espresso".
What began as a small business operating out of his Alameda garage soon became a full-fledged wholesale coffee roasting and espresso machine import company, providing the foodservice industry with premium coffee, coffee and espresso equipment, and service and training support, and was considered one of the first full service roasting wholesalers in the market. In the early 80s, Mr. Espresso gained exclusive of the prestigious FAEMA brand in the states of California, Nevada and Hawaii, and was one of the first roasters in the Bay Area certified to cell Organic Fair Trade coffee, in 2000. Today, organic and fair-trade coffees make up 30% of sales, not including coffees bought through the Rainforest Alliance.
Today, two generations of Di Ruocco's work together in the Oakland showroom and roasting facility, maintaining old world practices while keeping pace with changing trends. Carlo remains at the helm of Mr. Espresso as President and CEO. In 2015, founder Carlo Di Ruocco was awarded the Alfred Peet Passionate Cup, one of the Specialty Coffee Association of America's most prestigious awards. Each year the SCAA gives out their awards in recognition of a person whose commitment to coffee is representative of a general passion for life and has demonstrated a consistent record of driving progress through passion.
The post Entrepreneurs to Celebrate this November appeared first on Home Business Magazine.
Click Here For Original Source Of The Article