As the majority of the world shifts to remote work due to the global pandemic, I've received a lot of questions from friends and family about how to work at home effectively. They ask me because I have been working remotely as a full-time employee of large companies and as an entrepreneur for over 30 years. I wanted to share my story with you, so that you can see the journey from corporate to working from home, and how it's been successful in my case.
I began my career at McKinsey and Company, working in both the Tokyo and Los Angeles offices. It was a typical office setting, allowing for collaboration and effective work at a fast pace. But what McKinsey taught me really set me on the trajectory to be successful when working from home. Despite having us in the office, McKinsey focused on quality of output. As long as your work was done and up to the standards they expected, there was freedom to be creative and efficient in contributing to your team and your clients' best interests. This was almost unheard of during a time when most companies required employees to clock in from 9 a.m. to 5 p.m. (or longer) daily.
My next role was with Barings, which was at the time a world-class international bank that served the Queen. Our Chairman was the highest paid banker in the city of London. They didn't have an office in Silicon Valley, so they sent contractors to install a T-1 line in my home. This was before the internet and allowed me to use a full-scale Reuters terminal at home. Having your own personal T-1 line was a big deal in those days! I would fax reports to Tokyo and New York at the end of the California workday and speak to clients on the phone after dinner. This was 1987, a time where 0% of my colleagues were working remotely. I was the only one.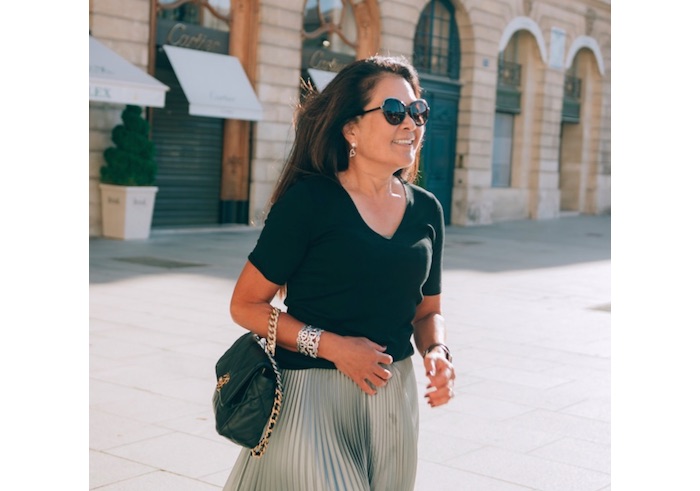 Since then, I've had multiple roles where I always worked from home, including time at Nomura Securities as VP; Principal Analyst Western Region, and running my own consulting firm, MIV Consulting. With each year, the technology got better, and working remotely became even easier once the world became a more connected and flexible place.
My favorite role thus far is one that I transitioned into later in life. I began working with Chrysmela about seven years ago, when I learned about this brand during a business trip to Japan. Chrysmela is the world's most secure earring back. Made in the same high-tech factories in Japan that manufacture elements of smartphone cameras, this patented technology uses three micro ball bearings to securely lock into place. It was technology the world had never seen before, and I knew I had to find a way to get involved and bring it to the United States. I learned that over 80% of women have lost earrings. With Chrysmela, I knew I was going to solve this problem!
I became "The Chrysmela Chief" in charge of marketing, sales and distribution outside the US. I was off and running! Our distribution was based on the "new economy." We sell primarily online on our own site (www.chrysme.la), other fashion sites, and Amazon, as well as in luxury jewelry stores and spas. This online business would not have been possible thirty years ago, but we made it a success because of today's technology.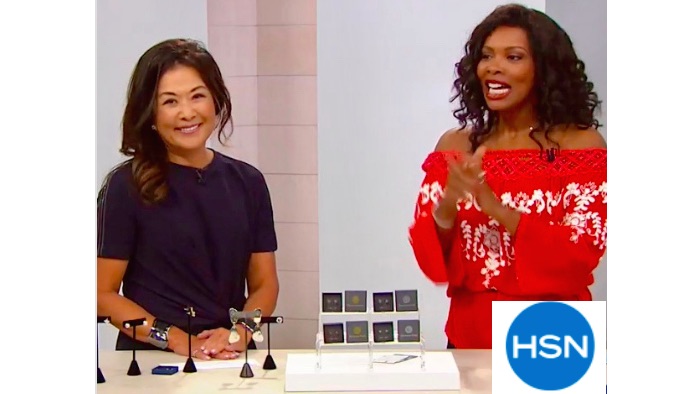 The world has changed in ways I could not have imagined at my first job at McKinsey. Today our team is spread across the country. I am able to work with freelancers and small consultancies to help build the awareness around Chrysmela in a way that wouldn't be possible if we were all sitting in an office building in LA or Tokyo.
Remember how I said earlier that back in 1987, 0% of my colleagues were working from home? Well, now it's 100%. When your team all works remotely, you all have different views and ways to approach solving problems and finding creative solutions. Some benefits include: a longer window of opportunity to get things done throughout the day because of time zones, geographical knowledge and different opinions, and feet on the ground in multiple locations. Everyone is working towards a common goal and bringing unique contributions to the table.
Working remotely and at home is the future of work. I have a lot of tips for people at the beginning of their working-from-home journey and I look forward to sharing them in future columns.
The post Entrepreneur Mayumi Ishii Shares Her 30-Year Journey of Working from Home appeared first on Home Business Magazine.
Click Here For Original Source Of The Article