Building a startup from the ground up without any investment may sound impossible. Yes, it's tough and takes loads of sweat and sacrifice — but it is possible.
---
---
Over the past 10 years my business partner, Frank Restuccia, and I have grown our personal finance comparison website finder.com from a little Australian blog about student credit cards to a $50 million global business operating in Australia, New Zealand, America and now the United Kingdom. We did this without any investment or external backing, and here's how you can also have success without a cash injection.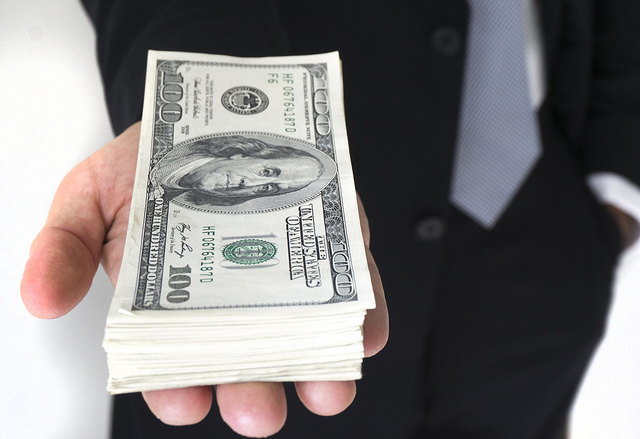 Bootstrap
A cost-effective way to keep your startup going is by bootstrapping. By managing your money frugally, you can stretch your company's resources further. Every single dollar counts. This is the key to success.
During the initial stages of a startup and without an investor, money is of course scarce. Bootstrapping is the only way to ensure you can get your business off the ground and start a healthy cash flow to reinvest every dollar back into the business.
Bootstrapping does not allow for some of the basics like an office space and equipment for example, or even a steady wage. So you have to get used to saving money every way you can. When Frank and I started finder, we were working from our dining room table with old laptops that had missing keys. We didn't pay ourselves for years and sub-leased rooms in our apartment to substitute an income. We moved to shared office spaces when we started hiring people, before purchasing our head office in Sydney, Australia, several years later.
Other ways to get by while still keeping costs to a minimum:
Use a co-working space where you can share services and equipment
Move to a business incubator that provides office space and other essentials
Try to delay capital purchases. Instead, use the assets you already have, which may include computers, software and servers
Travel smartly, and schedule teleconferences or multiple meetings when you do travel
Hire interns who will trade their time for work experience.
It was a tough life for those first couple of years. We invested our hearts and souls to make it work. If you don't have the same level of drive, passion and sacrifice, you might as well give up now.
Barter
Starting a business with no funds can be difficult, but you can get supplies without money. Use your services in exchange for services or equipment that you might need. For example, if you're a web developer and need content for a website, barter for it. Approach a content creator that needs a website, and barter your services for theirs.
You can also cut down on day-to-day costs by investing your time into networking events. We would often attend free functions just for the free lunch.
Use low-cost services
With the help of the Internet, startups can now work with freelancers and companies from all over the world. Take advantage of "geoarbitrage", an outsourcing term that means paying a cheaper price for quality tasks by hiring companies or freelancers from foreign countries that are more economical.
Even though you may need to deal with international money transfers, it's a great way to get more for your money, as long as you compare money transfer providers online to ensure the overall costs of the services still work in your favor. Services like UpWork allow you to hire cheap labor from foreign countries, like India and the Philippines. These services also take the effort of transferring money internationally to foreign freelancers easier with their built-in payment systems.
At the end of the day, building a startup without any investment will be incredibly challenging. But by being incredibly frugal with every dollar you have, you can survive the startup phase and build a great business.
The post Don't Spend Anything: The Secret to Startup Success appeared first on Home Business Magazine.
Click Here For Original Source Of The Article