A home business is also known as a home-based business, which is establishing a start-up business in your residential property. Most home businesses are online, such as consultancy firms, online selling or e-commerce, online web design, and content writing agencies.
The common belief about home-based businesses is that this type of business is a one-man or stand-alone business without the help of additional employees. Do you really need employees if you venture into a home business?
In this article, you'll better understand how home businesses can be successful by answering the question above. It'll also discuss the workforce aspect in detail.
Short Answer
To be more competitive and allow you to achieve your business goals, you need employees for a home business. This especially applies if your home-based business involves a lot of repetitive tasks or is expanding soon.
Hiring employees allow you to handle your time wisely and focus on the critical aspects of your business, such as budget and project management, inventory, and sales and marketing.
Remote Employees Are Most Wanted
Remote employees refer to the people that a business owner or company hires without necessarily working in an office building or real workplace setting. Many people offer remote services, such as data entry, virtual assistance, customer service, and ghostwriting.
Hiring remote employees brings promising rewards. It eliminates the tedious task of manual work by assigning it to a remote worker. But you have to understand that most remote workers are freelancers or self-employed, with several clients under their bucket. So, how do you retain good remote employees for your home-based business?
Check out these useful tips to help find the best remote employees:
Offer Incentives: If you want to work with a top-caliber remote employee, you have to provide a competitive salary and incentives, like a stipend.
Show Concern: Remote employees may be visible when you conduct a video conference meeting or seen just through their profile images on Skype, Slack, or any online communication platform. However, they're also human beings who have concerns, sources of stress, and emotions. As a good boss, showing concern for your remote employees will be greatly appreciated, strengthening your business relationship for the long term. Doing so also establishes trust and loyalty.
Be Professional: Watch the way you speak or give commands to your remote employees. While there are a lot of freelance workers online, the best talents are rare to find because they're already working full-time for good employers. Maintain a professional attitude and avoid being rude so as not to cause conflicts or frustration, keeping your employee-employer relationship at a professional level.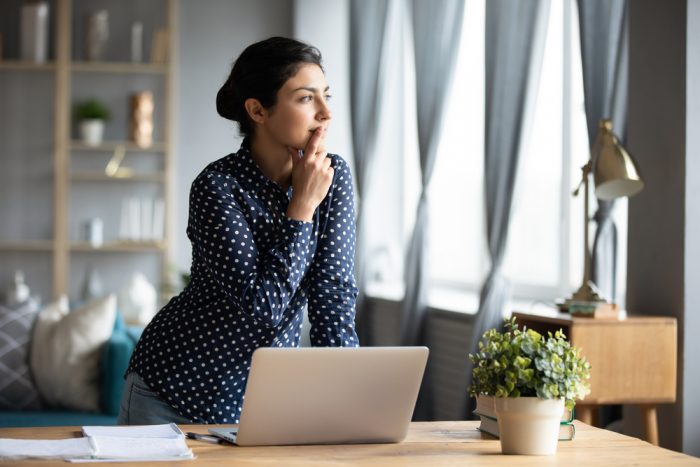 Remote Employees Have Specialization
Hiring remote workers shapes the future and offers a lot of advantages to your home business. You can hire a remote employee to handle your customer service, another freelancer to create blogs for your web content, and someone to handle your social media marketing. By doing so, you'll gain the best of both worlds that remote hiring offers, which are expertise and experience.
Here are some helpful tips when hiring remote employees to handle specialized areas of your home business:
Don't Miss the Background Check: To prove the legitimacy of the remote worker, make sure to obtain a copy of credentials, such as license, certificates, and identification cards. Also, make sure that you're not hiring someone who might be stealing your business idea or someone from your competitors. Lastly, ask the applicant to provide character references and contact their previous employers as much as possible.
Standard Interview: Online hiring and recruitment are a lot more convenient than traditional methods. However, you don't want to be lax in your standards. So, make sure to follow a standard interview process, which also means face-to-face interviews even through the screen. It would also help to check the applicant's LinkedIn profile, social media profile, and other digital profiles.
Ask About the Applicant's Reasons: By asking about the applicant's motivation for working remotely, you'll have a better insight into the attitude, work ethics, and personality of the individual. Also, you'll be able to assess if you're comfortable working with the person.
Ask to Present a Portfolio: Because your home business would practically need remote workers who are highly skilled in a particular job, it's important to ask to see the applicant's portfolio. For example, if you're hiring a content writer for your web articles or blogs, make sure to ask for a copy of their previous work or websites that the applicant has worked with.
Hire Employees to Attain Your Business Goals Easier and Sooner
Home businesses don't necessarily need purely remote employees. While remote work is the latest trend, your home-based business might also need actual people going in and out of your property, such as hiring a delivery man to handle all shipping and delivery or pickup.
Whether you have a flower delivery shop, social marketing agency, or a meal delivery service, hiring employees can help you set attainable goals that are measurable and time-bounded. With extra help, you can reap the fruits of your hard work faster and easier.
Here are the benefits of hiring employees:
Benefit from the extra hand, saving time and effort doing business errands.
Quickly finish tasks or close a sale because of faster production.
Hire a professional to handle technical or complex jobs, such as tax returns, accounting, business system security, and software programming. You can learn from them, too, and increase your knowledge about managing a home-based business.
Reduce stress as you'll no longer handle all the tasks by yourself or obliging your family members or friends to help, which can be a source of interpersonal conflict.
Conclusion
Home businesses shouldn't be taken lightly. If you want your home business to be sustainable, thrive, and attain constant success, you have to hire the right people who can help you attain your goals.
Hiring dedicated remote employees who are talented, highly-skilled, and experienced individuals can meet your deadlines, break time zones, and push their limits to deliver the results you wanted. Strike a good balance between your home business and family time by having some people to help you with your business.
The post Do You Need Employees for Your Home Business? appeared first on Home Business Magazine.
Click Here For Original Source Of The Article