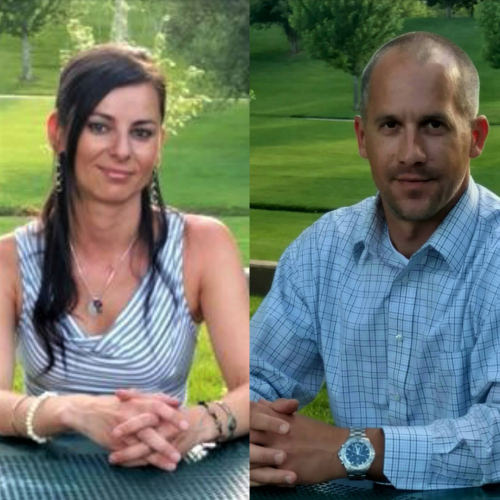 By Lucy Ackerman
5280 Colorado Property Management is a leading property management firm specializing in managing single-family homes, townhomes, condos, multiplexes and small apartment buildings.
Founded by Denver transplants, Jon Sakalas and Julie Berry crossed paths a few years ago and discovered they both shared a love of Colorado, HGTV and real estate. Unhappy and at a crossroad in each of their careers, they decided to take their passions to the next level, combine their own unique backgrounds, and launch 5280 Colorado Property Management — a full service property management firm that they run out of Sakalas' house.
Charismatic and driven entrepreneurs, the launch of 5280 Colorado Property Management delivers a unique, full-service range of property management offerings to local residents. At 5280 Colorado Property Management, clients become partners and 5280 becomes an extension of these clients to ensure their goals are achieved, needs are met, and most importantly, their investments are safe and successful. Sakalas, himself, was a long-distance renter, when he first moved to Colorado. He understands firsthand, the challenges, obstacles and problems that can arise with property and property management, as well as with renters and owners. He, Berry and the rest of the team work hard to ensure only the most seamless property management experience for all clients.
The company boasts an array of services, including: finding and screening tenants, completing the lease agreements, collecting rent, arranging for any necessary repairs, and processing evictions when necessary.
Focusing services to Denver, Colorado and the Front Range, including: Lone Tree, Centennial, Englewood, Greenwood Village, Aurora, Castle Rock, Parker, Littleton, Highlands Ranch, Golden, Lakewood, Arvada, Westminster, and Broomfield allows the 5280 Colorado Property Management team to maintain active day-to-day involvement, as well as hands-on management as needed. 5280 is quickly making its mark with solid clientele — earned mainly through referrals and word of mouth — a true testament to the caliber of expertise.
5280 Colorado Property Management understands the importance of making a rental experience a seamless and enjoyable process. The experienced team understands the local market and at 5280, their mission is to serve clients' both immediate and long-term investment needs for clients — both large and small.
To learn more about 5280 Colorado Property Management's Residential Property Management; Commercial Property Management; Leasing Services; Rental Value Assessment; Investor Services, and Comprehensive Inspection + Maintenance programs, email info@5280cpm.co, call 1.855.5280CPM (528-0276) and visit www.5280propertymanagement.com.
The post Denver Transplants Julie Berry and Jon Sakalas Launch Company appeared first on Home Business Magazine.
Click Here For Original Source Of The Article