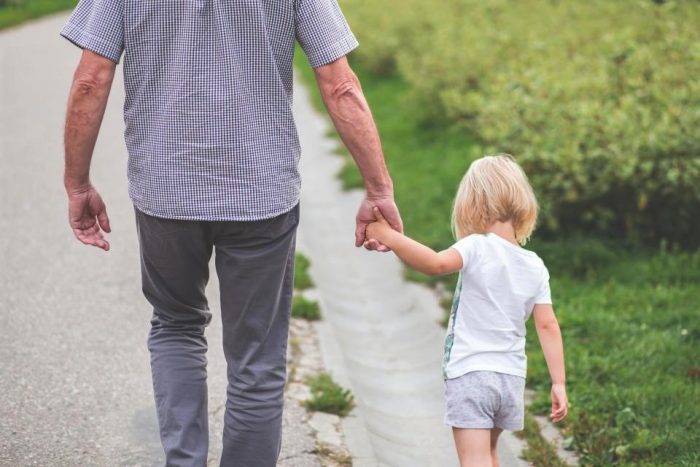 There are tons of cool products out there for baby & kids and it's no surprise that most of these products are invented by parents! We often hear about amazing mom inventors, but DADS are stepping up their game to solve some major parenting problems too! Here are some of the coolest dad-inventions that will make you say, "Why didn't I think of that?!"
veyo mittyz™ were invented by a Utah dad of twins and avid skier, Drake Munson, and his co-founder Chris Jensen, a fellow dad and ski instructor. Munson became frazzled each time he had to put on the kids' gloves for a winter outing…
---
---
Which goes on first to best keep out snow and ice? The jacket? The gloves? Then, trying to fit tiny thumbs into the thumbholes of kid's mittens was a real struggle. "Thumb wars" as Munson calls it! Finally, once the gloves were on, they would be soaked through rather quickly (if the kids didn't yank them off first).
Munson scoured the internet for an easy to wear children's glove and found nothing. One day he borrowed his wife's sewing machine (without any knowledge of how to sew) and created the first prototype for veyo mittyz™ made from grocery bags and string.
Now veyo mittyz™ are a stay-put, waterproof "thumbless" glove specifically designed for small children. They have an EasyThumb feature so parents no longer struggle to get their child's thumb in the right place and the unique design allows ample room to fit perfectly over bulky coat sleeves while keeping snow out. The gloves come in multiple fun designs and most importantly, they allow parents and kids to get outside and play.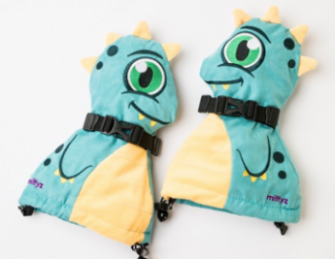 Martin Hill is a hands-on dad with an electrical engineering background – and his baby-feeding invention has been featured on Shark Tank and backed by celebrity investor, Ashton Kutcher.
The idea for the Beebo came to Martin when he struggled to bottle feed his infant son who then began having nutritional issues. Martin realized that his son would calm down enough to take the bottle when he was being read to. The problem was, Martin couldn't hold baby, the bottle, and a book all at once — let alone turn the pages. The "MacGyver" wheels began to turn and Martin built the prototype for the Beebo in his garage out of foam, a kids' placemat, and a cell phone clip.
So what is this cool invention? The Beebo is a unique free hand bottle-holder that you sling over your shoulder so you can use your free hand to caress baby, read a book to baby, eat dinner as a family, enjoy family time together, tend to other children, and more all while baby feeds. The design allows dads to get the bonding experience that comes from nursing baby and even aids caregivers who have physical challenges or disabilities.
When John Bosch and his wife Ashley found out they were expecting, they realized there was no service out there for kids who outgrow their clothing too fast. They would have to buy a whole new set of clothes each time their son grew, and as all parents know, little ones grow very quickly. John, a former logistics officer in the US army, and Ashley, a former law student, then decided to launch their own Netflix-style baby and toddler clothes subscription service.
They first started out of their small basement with inventory from local and online resale shops. Soon their inventory ballooned and they had to move operations to a commercial facility.
The monthly subscription service allows you to receive a new bundle of clothes as often as you like and update your child's size whenever necessary. Items can be purchased at 40-50% off retail price or returned with the pre-paid shipping label and envelope that comes with your fitted tot box. The service allows parents to save money, lighten their laundry load, and live a greener lifestyle through recycling.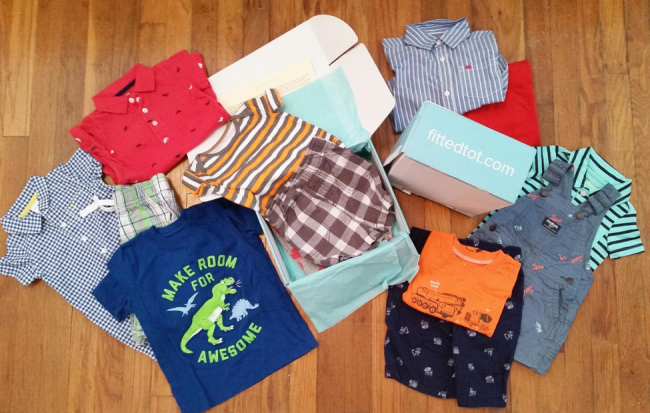 Roshambo Baby sunglasses came about one day when Scott Morris was at a baseball game and he noticed his friend's 4-month-old staring at the sun with no protection. Scott put his own sunglasses on the baby and quickly realized: Little People Deserve Big People Shades! Scott and his wife Julia launched Roshambo Baby to give babies sunglasses that are safe, durable, flexible, and chewable for little mouths. The Italian-made sunglasses are made with BPA-free, food grade plastic that is ultra-lightweight and offer 100% UVA/B glare protection.
After Scott and Julia had their daughter, Avery, Scott wanted pink sunglasses to match hers so they expanded the line to include matching adult shades. The company also gives back by donating a portion of every sale to the Autism Research Institute. This also ties into the name of the company (a reference to the game "rock, paper, scissors" as special education and autism teachers often use the game as a teaching tool for their students).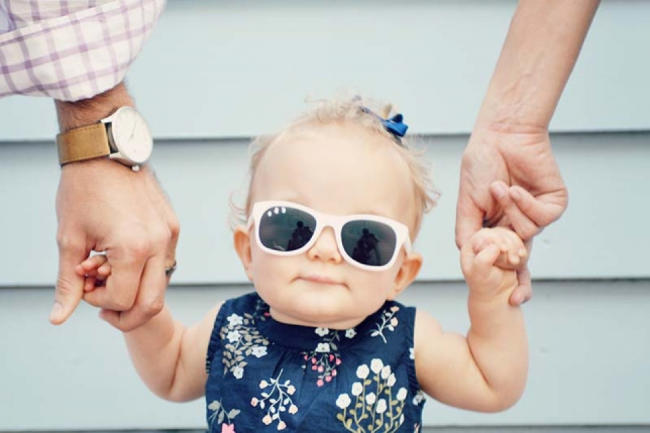 In summer 2016, a 22-year-old college student and father launched his invention for an infant safety bed on Kickstarter and raised more than $130,000. As many new parents do, James Spencer feared for his daughter Stella's safety while she was sleeping. He began to research safe sleep options but found that most were out of his budget and didn't fully address his concerns. After placing Stella in a hammock one day, she fell asleep quickly and gave Spencer the idea to create a similar product that was more breathable. He made a prototype using a laundry basket with elastic mesh across the top and the product evolved from there.
So what is this cool invention exactly? The Crescent Womb is a hammock-like baby bed that mimics the womb, encourages healthy spine development, reduces startle reflex, and reduces the risk of overheating. Because it uses breathable, flexible mesh, the infant safety bed promotes healthy breathing regardless of the way baby moves in her sleep or how she is positioned. Additionally, Spencer plans to donate 10,000 units of the product by the end of 2017 to give more children the gift of safe sleep and is donating more safe sleep beds to babies in Africa.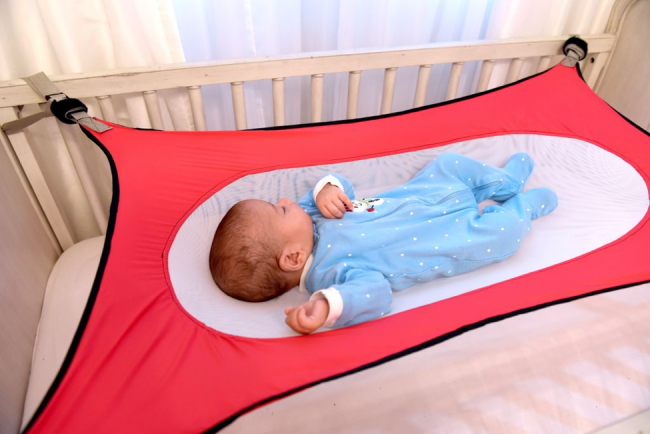 These five dads followed their passions and turned them into successful business ventures. Balancing business and family is not easy, but they found a way to make it work all while giving them inspiration for their next big idea. Keep an eye out for these brands as they make their way to the top of the baby & kids industry.
The post Coolest Dad Inventions for Baby & Kids appeared first on Home Business Magazine.
Click Here For Original Source Of The Article