Home Business Magazine Online
If you have decided to invest in a swimming pool to have hours of fun and relaxation in the sun, the first step will be to choose the right pool builder to ensure you get a beautiful pool that lasts for decades.
Construction of pools requires a major investment. Hence, hiring trustworthy and capable pool builders is important. Let us have a look at the tips for choosing the right pool builder:
Verify Credentials
The first thing to start for the right builder is to verify their credentials. Visit their website and check how many years they have been in this business. You need to check how many pools they have installed in the past years. Get other information such as the company's address and phone number to contact them.
Inquire about who handles the construction and which subcontractors they make use of. Make sure to verify their license and CBP certification of everyone involved in the installation process of the pool. It will be a good decision to visit their physical office, meet their staff, and see some examples of their work.
Evaluate Customer Satisfaction Levels
Finding out about people's personal experiences is an excellent method to know more about the company. Ask your pool builder for some references, and contact some of the customers from the list. Getting a small list of references is not bad, but check the names carefully.
You can choose at least four customer names to contact them personally. Ask them questions such as the level of professionalism of the staff at the site, the time period the customer did business with the company, the type of pool installed, the company's method of handling the payment, and the time taken by them to complete the project.
You can check a couple of constructed pools from the company's portfolio. Check builder rating in Better Business Bureau and in ContractorCheck. Every company will have some negative reviews at some point of their work, but you need to notice how the company deals with complaints.
Check Affiliations
You need to check if the company is on the list of trade associations or not. Trade associations provide a list of members who follow business ethics and promote professional development.
One of the examples of a trade association in this field is The Association of Pool and Spa professionals (ASPS). This is to confirm the trust, loyalty, and business ethics with the company. It is very beneficial if your pool agency shares associations with renowned professionals.
Listen to Your Gut
First impressions are very important, but sometimes they can be wrong as well. Do not make assumptions about the company in a positive first impression. It is always a good idea to visit the contractor's premises and see how they conduct their daily business.
Through this, you get an idea of how they will handle the contract with you. While speaking to the contractor, be aware of red flags such as:
No physical office where they conduct business;
An unrealistically low estimate from their side;
If they ask for payment in cash or a huge sum of money in advance;
If they put pressure on you to decide quickly or to finance through them or an affiliated lender;
If the contractor and the staff are not professional in their behavior and appearance; or
If the contractor uses scare tactics or bullies.
These are clear signs that you should stop considering giving them the contract.
Ask Them About Their Insurance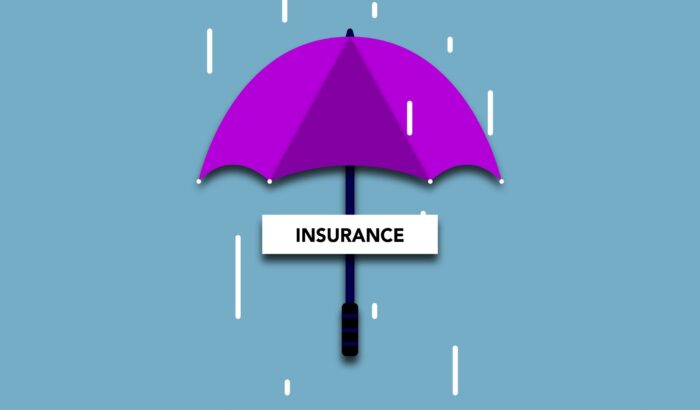 Ask the contractor about their insurance agency so that you can contact the agency and review a copy of their certificate of insurance. The contactor`s reaction to this question will tell you a lot.
A professional and legal builder will have no problem giving you the name and number of his insurance agency. If the contractor seems uncomfortable with this question or gives you an excuse to find a copy or quickly show you something they have on hand, then it is the best time to look for another builder.
Many contractors work with other subcontractors. Find out if your potential contractor has Workmen's Compensation Insurance and General Liability Insurance, which is essential to cover any expenses that can arise with subcontractors.
Ask the Right Questions
When you are interviewing at any pool company, remember not to be shy. Make sure you ask many questions. Find out as much as you can about the pool designs and styles the pool builder offers. Ask them about their unique products to improve pool efficiency. If you want any particular style pool, ask the company how much experience they have in installing that specific type of pool.
Check for the Right Tools and Materials
The best builders will use quality tools and materials to construct the pool. With the use of the latest technologies, it will save time and money. You must check with the builder regarding the efficiency of the tools and materials he plans to use.
Avoid Huge Down Payment
Generally, a builder will not ask for a down payment of more than 10% before commencing work. Therefore, if any builder asks for a huge amount in advance, that could be a sign of a struggling business. Be aware of this type of builder.
Always Have Clear Communication
There should always be clear communication and transparency between you and the builder. In case of any doubts, you must go ahead and state those to the contractor. If he fails to answer your query, it is a clear sign for you to look for another builder.
Conclusion
Before you go ahead with your swimming pool building project, there are a few things to consider. The first will be to decide on the designer who will build your pool as per your choice. Search pool builders on the internet and get all the information.
You can meet the pool builder you are interested in. If you want, you can even visit the EverClear Pools and Spas, for a fabulous experience.
The post Choosing the Right Pool Builder for My Pool and Spa Project appeared first on Home Business Magazine.
Click Here For Original Source Of The Article