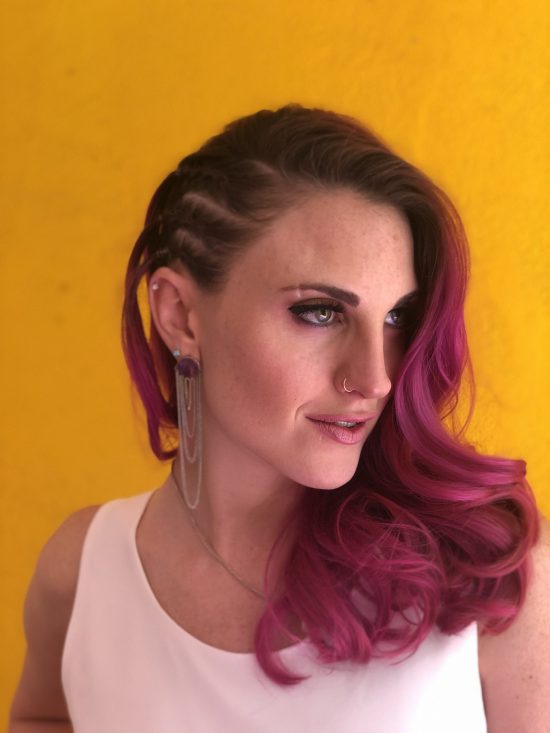 Chelsea Beyerman is the marketing manager at MOON Ultra. She's a strategic, devil-is-in-the-details thinker and has worked throughout her career to build brands by remaining two steps ahead of the game. Driven by data and fueled by caffeine and competition, she believes the best work is built when facts meet creativity, and when ideas are allowed to run free and grow before being reigned in and refined to an innovative approach.
Home Business Magazine recently caught up with Beyerman, who was happy to discuss her career, life during the coronavirus pandemic, and more.
HBM: Can you briefly walk us through your background?
CB: "Sure! I'm originally from Portland, OR and Boise, ID, and ended up at Loyola University of Chicago for my undergraduate. I graduated with a Bachelors in Advertising/PR, and from there worked in various advertising agencies in Chicago and Austin, before settling in Phoenix with my (now) husband.
In Phoenix, I took a position as a traditional and experiential media planner/buyer at a small local agency, later transitioning into a data analyst position at an international digital media network. Within a year, I was internally recruited to join the influencer team, where I stayed and helped grow the team over the next 2.5 years.
It was during this time on the Influencer team that I met Edward Madongorere, CEO of MOON. Ed and I clicked instantly, and have been working together ever since. I really enjoy working with a CEO who understands his employees' needs. He gives us room to grow and lets us bring our own lifestyles. Also, he truly values work/life balance and given these uncertain times, he's been flexible, which is a blessing."
HBM: Tell us about your current company?
CB: "I'm currently the marketing manager at MOON Ultra. MOON has created a small, portable light that clips onto phones, tablets, laptops, etc. It has adjustable brightness as well as adjustable color temperature, so you can always live life in your perfect light. As many people have shifted to working from home this year and the popularity of Zoom has skyrocketed, this light has shown itself to be absolutely perfect for those with dimly-lit working areas."
HBM: Tell us about your experience in regards to working through/during the COVID-19 pandemic?
CB: "In terms of my day-to-day, to be honest, not much has changed. I've been working from home for nearly two years now, so it's been much of the same.
In terms of relationships with the people I work with, I've noticed a huge difference in the level of compassion that is exhibited, not just internally but while working with our partners and talent as well. As sad as 2020 has been, I do think that the silver lining is that we as people have been humbled, and have been given the opportunity to take a step back, slow down, and remember that everyone has their own personal struggles, and we should always be mindful of what others may be going through."
HBM: What has been a highlight of your career?
CB: "Being in the influencer industry, I've had the opportunity to work with some really amazing clients. One of my favorite projects was an influencer program for Ally Bank during the Super Bowl a couple of years ago, where I worked closely with high-tiered talent including Giuliana Rancic, Andi Dorfman, and Richard Sherman. The absolute highlight of that program was Tom Brady 'liking' Richard Sherman's IG post!"
HBM: What are your plans for the near future?
CB: "The team at MOON Ultra is currently working on expanding distribution internationally! That has been our focus for the past several months and will continue into 2021."
HBM: What are some tips you'd share with recent college graduates just entering the workforce?
CB: "Speaking personally, I graduated right after the market crashed in 2008, with record levels of unemployment. It took me years after college to get my footing in my own career. Don't get discouraged… life is weird right now, but it will get better. You may not have the career you want right out of the gate, but give it time. You will find your path."
The post Chelsea Beyerman of MOON Ultra on Her Career, Life During COVID-19 & Goals for the Future appeared first on Home Business Magazine.
Click Here For Original Source Of The Article