The non-psychoactive compound cannabidiol (CBD) extracted from hemp or cannabis plants is known for its amazing health benefits. It's widely marketed and used as an alternative treatment or supplement. Since it's a type of specialized product, it may not be advisable just to pick one up wherever you see it. So how can you find the best places to buy CBD oil in Australia?
Online CBD Stores
CBDAssist.com explains that because of the desperation of Australian consumers to find treatments or a cure for their medical conditions, many choose to purchase CBD oil online. However, the problem is that many sellers end up scamming consumers by selling CBD products with little or zero CBD content.
Lack of education could also lead to incorrect dosage and getting false quality items. That's why before buying CBD oil online, it's best to determine the following:
Check if the company has certified products by third-party testing laboratories.
Read consumer reviews to ensure real testimonials about the CBD oil for sale.
Determine the CBD content of the product and ensure a trace amount of tetrahydrocannabinol or THC is on the product listing.
The best qualities of CBD oil you have to check on the listing include a high-quality CBD profile, no preservatives, and 100% non-genetically modified organisms or non-GMO.
Also, note that a valid prescription is required to use CBD in the country legally. Be aware that any feedback won't be added to the health data collected by Australian clinics and doctors under the government-approved process. This fact is crucial to consider when purchasing CBD from online sellers.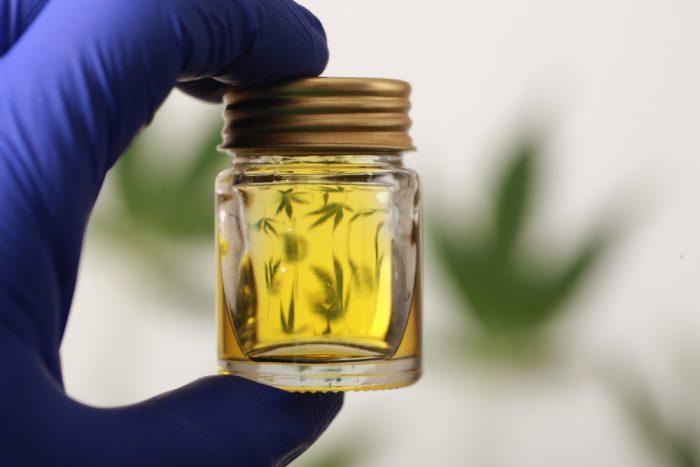 CBD Access Treatment Through Government-Approved Methods
As of 2020, CBD oil is legal in the country with a prescription. Legal access to CBD oil is obtained via a clinic or general practitioner specializing in CBD prescriptions. CBD has been classed as a Schedule 4 drug by the Therapeutic Goods Administration (TGA) since 2016. It's only legal if the concentration of the CBD component is more than 98%, which means less than 2% of other cannabis compounds or cannabinoids found in marijuana or cannabis.
The laws that apply in the use of CBD oil in Australia are somehow overlapping with medical cannabis. Medical patients wanting to use CBD must undergo the Authorized Prescriber Schemes or Special Access, which are administered by the Therapeutic Goods Administration. In this way, you are qualified to obtain a special prescription to buy and use medical cannabis.
Here are the two ways to obtain CBD oil using this approach:
Through Your General Practitioner (GP): If you're being treated for any medical condition that can be treated by CBD or medical cannabis, and tried other means but still got no positive results, you can talk to your GP. Your GP can make a request to the Therapeutic Goods Association for you to get approved for a CBD prescription.
Through a Specialist Clinic: Seeking help from a specialist clinic to obtain a CBD prescription is a good idea if your GP is not knowledgeable about medical cannabis application. There are many Australian clinics assisting patients with obtaining and qualifying for a legal prescription so that they can purchase government-approved medical cannabis products.
Extemporaneous Compounding Pharmacies
When it comes to your unique medical needs, extemporaneous compounding pharmacies in Australia can help you obtain CBD. This type of pharmacy does therapeutic product preparation for a patient in response to their specific identified need.
In 2017, the production of cannabis medicines had been approved by the Therapeutic Goods Regulation, and compounding pharmacies can incorporate pharmaceutical ingredients to a broad range of products, including CBD oil.
Two advantages of obtaining CBD oil through extemporaneous compounding pharmacies are:
Getting the Right Amount of CBD: By taking this route, consumers have an assurance that they are getting the right amount of cannabidiol for CBD oil since licensed pharmacists prepare the CBD products. A pharmacist can prepare and dispense scheduled medicines from a prescription or order from a medical practitioner for therapeutic application.
Ensuring Legal Compliance: By buying CBD oil through extemporaneous compounding pharmacies, you are fully complying with the medical cannabis laws of the country. It will help you avoid facing legal consequences in the future, giving you peace of mind while enjoying the therapeutic benefits of medical cannabis products, including CBD oil.
Conclusion
Since CBD is considered a medical cannabis product, a prescription is required before you can buy CBD oil in Australia. Consumers can find the best places to buy CBD oil in the country through online channels and brick-and-mortar pharmacies, with the help of general practitioners, specialist clinics, and extemporaneous compounding pharmacies.
The post CBD Oil Australia: How to Find the Best Places to Buy in the Country appeared first on Home Business Magazine.
Click Here For Original Source Of The Article