Due to the COVID-19 pandemic, many industries are forced to temporarily halt operations to combat the spread of the virus. Unfortunately, the car dealership industry is no exception. With the government's travel restrictions, social distancing protocols, and stay-at-home orders, you may be wondering whether you can still become a car dealer even if you stay at home. Well, the answer is yes.
Keep reading this article to learn some tips on how you can become a car dealer while staying at home.
Set Up Financing and Payment Options
To be a car dealer, you need to have a strategy in place in terms of how you can set up your financing and payment options. Since people are advised to stay at home, going out to the banks and other financial institutions isn't a good idea. Thus, to make your potential buyers' car shopping experiences less stressful, you can work with some financial institutions like Empowerfcu.com that offer their auto financing services online. This may prove to be the best way to help your customers get the car they dream of without taking health risks.
Apart from the financing options, it's also important to set up your payment options. This means that even if you're staying at home, you can still get your customers to pay you for the car they want. Despite the rise of online payment apps, it may be best to look for other viable payment options to avoid any scams. Be very careful. Remember, buying a car involves a huge amount of money and if you don't have a good payment setup in place, you and your customer can fall prey to deceptive sites and scam artists.
Hence, to make sure you get the payment, you can opt to complete the sale at a bank if the customer is paying cash or check. Just be sure the bank is open. It is suggested to call the bank ahead of time to know what policies are in place for your transaction, as well as to keep your client safe from any health issue.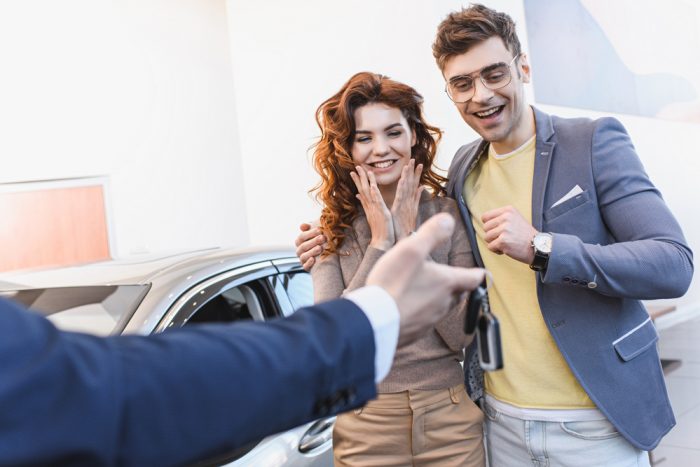 Make Your Car Dealership Business Digitally Available and Visible
With the advent of many technological innovations these days, it's easy for your car dealership business to be digitally available and visible. This means that you can take advantage of technology to sell cars even from the comfort of your home. All you need to do is to establish a strong online presence, so you can attract more customers to visit your website and do business with you. With technology in place, you don't need your customers to visit your physical store to begin the car-shopping experience.
The following are ways on how to make your car business available and visible online:
Use Facebook Marketplace listings and other related platforms such as Zoom, Skype, and FaceTime to offer online car shoppers with updated car information, high-quality car photos, and accurate car valuations. This is one of the best ways to inform your potential customers about the available cars you're ready to sell.
Set up a live chat in your website to make sure all queries are being handled round the clock. In doing so, you'll never miss any inbound inquiries that can help you make some sales.
Use social media platforms to reach your prospective customers through video or virtual car showings, sending of car photos, and many more. These platforms can also be used to communicate with the public directly and promote your car products and services to a wide audience.
As you can see, technology can help you become a successful dealer while staying at home. With the help of the Internet and some digital platforms, you can manage your car dealership with minimum effort. Just make sure you have the proper electronic devices such as laptops, mobile phones, or tablets to efficiently navigate your business in the online world.
Set Up In-Home Test Drives
Being a car dealer means conducting test drives to convince the customer to buy the car you're selling. However, allowing a stranger to test drive a car during the pandemic may not be such a great concept due to the COVID-19 health and safety protocols that are in place for all business owners.
Fortunately, these restrictions don't have to stop you from being a car dealer. You can still sell cars by setting up in-home test drives. Instead of letting a stranger drive a car and you sitting in close proximity to them, you can create a test-drive video, upload it to a video streaming platform like YouTube, and share it with your potential car buyers. Although a virtual test drive doesn't interest some buyers, it may still be enough to carry out your car dealer responsibilities while staying at home.
Moreover, aside from the test drives, you can also provide an inspection report from an independent mechanic to ease the buying concerns of your customers. This can also be done from the comfort of your home.
Final Thoughts
Just like everyone else during this pandemic, businesses have adjusted their methods to stay successful. Therefore, staying at home for health reasons doesn't necessarily mean you should stop being a car dealer. With the introduction of technology and other methods, and by following the tips above, you can still become a car dealer from the comfort of your own home.
The post Can You Become a Car Dealer While Staying at Home? appeared first on Home Business Magazine.
Click Here For Original Source Of The Article