Learning has become easier than A, B, C or 1, 2, 3. Thanks to the wonderful World Wide Web, aka the Internet.
Long gone are the days when the library was the only source of information available. Who remembers having to spend hours in the library going through books to find the right information? The world changed when computers and the internet were introduced into households. Years later and it has never been easier to learn on the internet.
To "google" something has become synonymous with conversations in both social or corporate environments. Easy access to information has become a reality.
Then again, nothing or no one is perfect. The same can be said for the internet. Fake sites and scam sites are prevalent and one has to be careful about what you believe when reading a blog on the internet.
We identified a few sites that you can use to educate yourself. These are great sites for tutorials if you want to learn a new language, DIY projects and just for improving your makeup, photography or tech skills.
1. Shaw Academy
Shaw Academy is a great institution where you can learn just about anything from building your own apps, how to improve your photography and the latest makeup trends from the comfort of your own home. Once enrolled in a program, one is given a time schedule which designates times you have to listen to recordings of actual classes. This is great because you can rewind if you missed something, you get PowerPoint slides and the tutors are very lively! At the end of the course, you will get a diploma (depending on the course) after the successful completion of an exam. The service center is also very helpful. They encourage questions and often send additional information to help you with the course. With some of the diplomas (beauty), one can even apply to work onboard a cruise liner.
2. Diy.org
Diy.org is a great site with plenty of fun do-it-yourself tips for children. The app is free and offers online courses such as Invent Your Own Machine, Drawing Bootcamp, Cooking classes, Building structures with Lego and many more. The activities are divided into different age groups, 7–12 years of age and 10–16 years. For the older children, Diy.org has courses such as Animate Your Drawings, Become a Music Star and Host a Minecraft Video Show, to name a few. The courses are video based and children are expected to finish challenges at the end of every course. The app boasts more than 500,000 users. No more bored children during summer vacation, that's for sure.
3. Udemy
At Udemy you have the option of either being a student or a teacher (terms and conditions apply of course). This can be a great way to earn some extra money. Courses are inexpensive and you can choose between Development, Business, Marketing, Language and even Music courses, to name a few. You can learn how to play a musical instrument in no time or even learn how to trade with cryptocurrencies like Bitcoin. Going on one of these courses can save you a lot of money in the long run. For example, a course on how to do Search Engine Optimisation (SEO) keywords will save you money since you won't have to pay someone else to do this. Besides, it's really not that difficult once you get the hang of it. Also think of these courses as a way of educating yourself, enhancing your skills, saving money and even equipping yourself to earn money from the knowledge you gained in the long run. Isn't that just swell?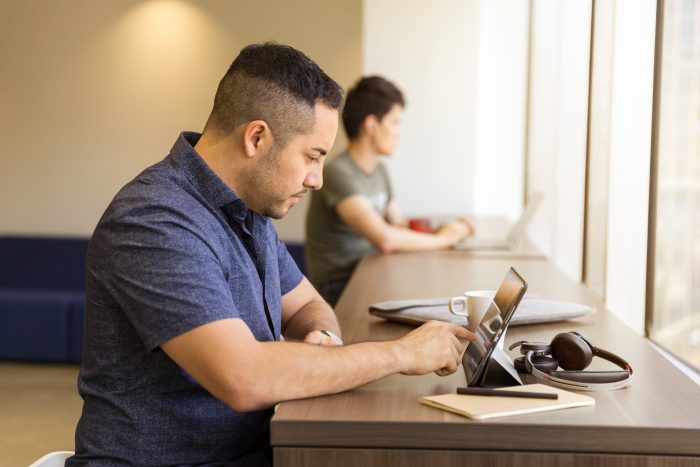 4. Pinterest
Pinterest is definitely one of the most popular DIY sites and gives one ideas and inspirations for anything from cooking, décor, fashion, weddings, holidays and more. Pinterest has become so popular that almost all brides and/or bridesmaids find inspiration on the site. If a trend is on Pinterest, you can be sure that it will feature at every wedding you attend for the next two years at least. That being said, weddings are expensive and lots of brides are trying to cut costs and improvising with ideas from Pinterest. The fact that you can save ideas on a board you create is a great feature if you want to come back to it or show your friends 'this great thing I found on Pinterest.'
5. FabHow
When comparing FabHow to Pinterest, we give it 5 stars instead of 3. What makes this site unique is the fact that you do not have to follow external links to get to the tutorial or DIY instructions; it is but one click away (instead of two or three). This site is great for homemade facials, lush gardens, self-improvement, and life hacks like how to get rid of bad luck. Follow the easy-to-make dog shampoo recipe, how to get rid of all sorts of pesticides and smells in your house and how to make the perfect scrambled eggs. The site also has great step-by-step instructions and good quality photos. This is important as one often gets more confused by looking at these step-by-step photos than from just reading the directions. The site is absolutely Fabulous!
6. YouTube
There is no doubt that YouTube took the world by storm. One can listen to music, watch some older movies and series and, of course, there are plenty of DIY videos. Thinking about it, is there anything that is not on YouTube with regards to DIY? Follow channels of people who inspire you with their ideas or tutorials and learn how to do it for yourself. Of course, these contributors get paid for every person who watches their video. It's nice to think that you are helping someone financially who is actually helping you to fix the ironing board or showing you how to assemble a glue gun.
YouTube is one of the first mediums travelers refer to once embarking on a new adventure. If you are traveling to Thailand, it is very easy and convenient to search for YouTube videos on Thailand's must-dos, scams and places to avoid. You can even learn how to samba just in time for Rio de Janeiro's annual Carnival and avoid having to pay for expensive lessons.
The saying that knowledge is power has never been so true than in this day and age. The better you are informed about what's going on in your environment, the better you are equipped to make decisions. Learning from the internet is a great way for others to share their unique skills and knowledge so that you and others can benefit from them.
The post Best Ways to Learn Something New Every Day Using the Internet appeared first on Home Business Magazine.
Click Here For Original Source Of The Article