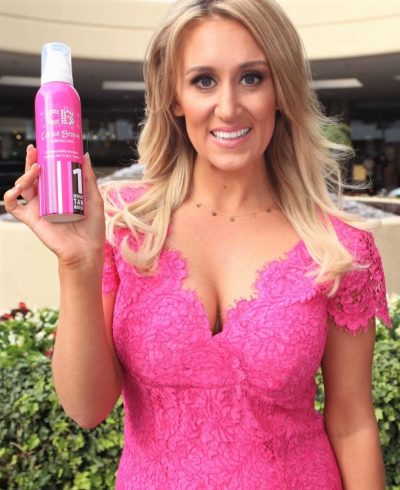 Marissa Carter; Mumpreneur, media contributor, beauty expert and the brains behind the best-selling self tanning brand, Cocoa Brown, that is selling 1 bottle every 15 seconds globally.
---
---
Marissa's beauty business started from the laundry room of a rented house she shared with 4 boys – one of whom is now her husband. Following a number of years running Carter Beauty, her Dublin-based beauty salon and hot spot for Ireland's A-List celebrities, Marissa fell pregnant with her son Charlie, now 2.
While on maternity leave and with the success of her spray tanning service in her salon in mind, Marissa hatched a plan to launch her own tanning brand. With no money, samples or images, she persuaded an Irish distributor to place an order of 25k units.
Cocoa Brown 1 HOUR TAN launched in Ireland in November 2012 and earned the prestigious title of Ireland's leading tanning brand, and just four short years later sells one bottle every 15 seconds across almost 10,000 stockists worldwide. The 1 HOUR TAN mousse hit UK shelves in June 2013 and became a best-seller overnight after selling out 15 weeks worth of stock within hours of its' launch.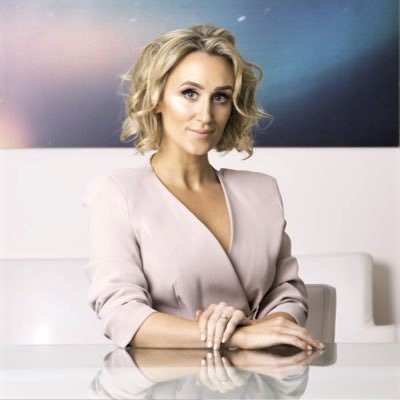 Now offering a wardrobe of tans in the collection, Marissa saw the importance of brand association and built up a network of well-known fans including the likes of Kylie Jenner, Khloe Kardashian and Little Mix to name a few. Following an invite to be the official tanning brand at the pre-Oscars gifting suites for the past 4 years, Cocoa Brown – a brand founded on nothing but passion, drive and belief in a fantastic product – is now set to take the US market by force after a year of interest from international retailers.
In 2016, Marissa teamed up with Kardashian Make-Up Artist Joyce Bonelli and developed two new tanning techniques; Tontouring and 3D Tanning, which Bonelli now uses on her celebrity clients. The technique use products from the Cocoa Brown collection and has now become a renowned method used worldwide and gained its respect amongst beauty experts after being recognised on the pages of Vogue, Cosmopolitan and the Daily Mail.
Since developing her prestigious brand, Marissa has become an acknowledged business and beauty expert and received an accolade of awards including, Young Business Woman of The Year, Best Beauty Influencer and the esteemed James Joyce award for outstanding success in her field. After 14 successful beauty Masterclasses across Ireland last year, where a total of 3,500 people attended, Marissa is in the early stages of arranging her next locations: London and New York and promises to make these the best yet with some special guest appearances.
The post Beauty Expert Marissa Carter Launches Cocoa Brown from a Laundry Room appeared first on Home Business Magazine.
Click Here For Original Source Of The Article