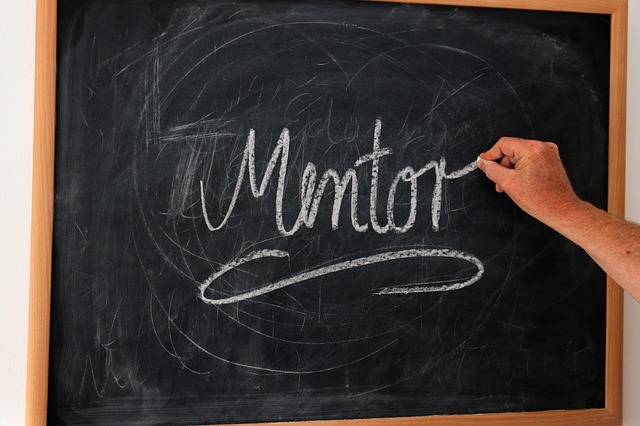 Several years ago, I began a family history project tracing the arrival of all of my ancestors in the US from 1864 – 1884.  What surprised me most about what I learned was the rapid pace at which my paternal Great-Grandfather, in particular, established himself in a strange country where he didn't know a word of the language.  I was amazed to read about the successful farming operation he built relatively quickly and his skill as an entrepreneur.
Although I was so pleasantly surprised at what I learned, I also was disappointed in what I couldn't uncover.  As a budding entrepreneur, I wish he'd left behind some insights into how managed to start and grow his business in an era before federal and state government  business loans, "Shark Tank," and other staples of the modern entrepreneur's tool kit.  I wanted to know about his keys to success and how he overcame the obvious challenges he faced.
---
---
Don't let your ancestors wonder how you succeeded.  If you're the product of a generations' old enterprise and know some/all of its history, write it down for current and future generations.  If you're an entrepreneur launching a new start-up, preserve the story of your successes (and failures) now for your children, grandchildren, and great-grandchildren.  Regardless of the size of your enterprise, your business advice may be as valuable as that of Warren Buffett and more meaningful because of family ties.  (Family matters!)
If you need some ideas for what to record and share, here's my recommended outline (to be supplemented by historical photographs of course).
1. Basic Information – Origins of the Business/Its Evolution
Who were the founders?
Why did they decide to start their own business?
Why did they pick this particular business?
Did the founders establish any other businesses? If so, what are their histories?
Why this location/these locations?
Are there any patents associated with the business? Their history?
What's the logo? How was it selected?  Has it changed over the years?
Are there any trademarked phrases/slogans? How were they selected?  How have they changed over the years?
What products are provided? Initially?  Now?
What services are provided? Initially?  Now?
How was the start-up of the business financed?
Who were the original managers and employees?
What the ownership structure (e.g., solo, partnership, privately held corporation, publicly held corporation, franchise)?
Were there any mentors who were helpful in launching the business? If so, who were they?  How did they help?  What specific advice did they provide?
What are the stated or assumed company values? Its leadership/management philosophy?
Has the company established internship and mentoring programs? If so, describe them and indicate if any interns or participants of the mentoring program were particularly successful.
Create a timeline of the business (marked against important local, national, and international events)
2. For Entrepreneurs – What were the toughest challenges faced in launching the business, making it profitable, and keeping it successful?
Changes in Business Environment (e.g., customer preferences)
Disaster recovery
Economic (micro & macro-economic)
Environmental (e.g., dust bowl)
Expansion (e.g., franchising)
Financial
Logistics
Marketing
Personnel
Technology changes
3. For Entrepreneurs – What have been the greatest successes?
Awards/certifications
Civic involvement
Financial
Innovations
Marketing (include successful advertising campaigns and social media initiatives)
Personnel
Spin Offs (other businesses spun off from this one or started by managers or employees)
Technical
4. For Entrepreneurs – What advice would you give to someone starting a new business?
Conflict resolution
Customer service
Decision-making
Financial
Innovation
Negotiation
Personnel
Risk taking
Sales
Strategic planning
The post Be a Mentor to Future Generations appeared first on Home Business Magazine.
Click Here For Original Source Of The Article