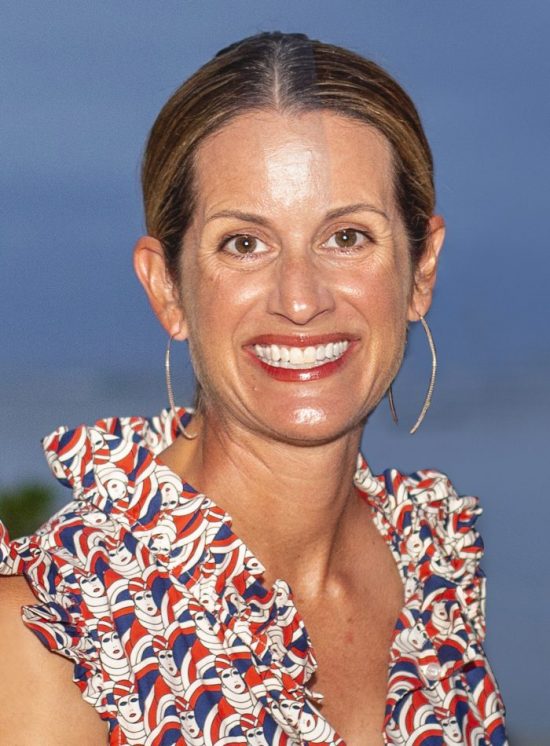 I graduated from USC and went to work for my dad days after. Our family has been in wellness and sports nutrition for decades. Soon after I started with him, we started CytoSport. A few years in, we founded the Muscle Milk brand of protein products. I led the brand efforts from packaging and messaging to customer collecting. I grew into the CMO role, leading all brand building and consumer-facing efforts. We sold the business in 2014 to the Hormel Food Company. I stayed in the CMO role until 2016. I left to help my father with his latest start-up, Flavor Insights, which specializes in flavorings for food and beverage products. While we love the flavor business, we knew we would get back in the branded space eventually. In 2018, the idea behind Altwell was born, with our first products launched early this year. My role with Altwell is to advise on overall brand development and strategy.
In addition to the businesses, I am a mother of four active kids that range from ages 6 to 13. We enjoy our alone time as a family and I love getting away with them on new adventures or experiencing our favorite places. We seem happiest with our toes in the sand. I've always had struggles and have never had it easy. Also, in my world, we never called them mistakes, always learnings. Key learnings end up becoming some magical part of the overall strategy. I've made too many to count! It's never going to be easy, even if you have done it before. It's like building a house, it generally takes more money and time than you think it will. As a working mom, make sure you balance family. That's a tough one. We often feel the expectation to be available around the clock and to prove ourselves. Take the time to make important things happen. Little people grow up so fast. I learned the balance part as I grew up professionally and added to my family. This is forever a work in progress.
It goes without saying, we all have lots on our plate. It's hard to disconnect given how our world is wired. When you vacation, you still have the ability to connect. It really never stops. At Altwell, our inspiration in the space came of our search for more natural alternatives to sleep, anxiety and balance. These have been close to home for our family and we wanted more healthful options. We started the journey into the CBD space in hopes that we can be a part of this bigger movement towards alternatives in health and wellness. We need more balance and calm. I visited my doctor shortly after turning 40. I shared similar complaints as many women (working or at home). I wasn't sleeping well, feeling anxious, etc. I tried some of her suggestions and found that it was a short-term fix for me. I turned to alternatives like CBD and revised my routine. Altwell is now a part of my program. Altwell stands for Alternative Wellness, and is a modern wellness platform.
Having grown up in the protein space and helping to make those products taste better, we sought to do the same in the emerging CBD space. Taste is a very important part of our consumer experience. Having food and beverage experience has also been key in the quality of the product that we pass through to our consumers. Our products are triple-tested to ensure quality, consistency and accuracy. Transparency is important in the space and all consumers should be asking for certificates of analysis to back their products up. We firmly believe in helping to lead in that space and provide consumer education.
We're very focused on growing Altwell trial and awareness. We believe we offer a premium experience and have enjoyed consumer feedback thus far. After all, we can all use some added comfort and calm.
About Nikki Brown
Her career started in 1997 with Champion Nutrition. In 1998, she joined her father and brother to add her expertise to the successful start-up of CytoSport/Muscle Milk. Here, she was instrumental in creating the infrastructure of their operation which became a 200,000 square foot headquarters, housing business operations, marketing and a state-of-the-art manufacturing facility. She began to direct the brand in early 2001 and was named Chief Marketing Officer in 2009. She led all brand activity including innovation, packaging, advertising, sports marketing, collegiate programming, lifestyle marketing, national events and sampling. Her efforts resulted in unprecedented revenue, acceleration in the protein category and acknowledgments including Beverage of the Year(2008), Best of the Small Companies Under 1 B (2009), Packaging of the Year (2009) and Most Innovative Brands (2013).
The post Balancing Life, Career, and Family During COVID-19 with a Little Help from CBD: Meet Nikki Brown, Co-Founder of Altwell appeared first on Home Business Magazine.
Click Here For Original Source Of The Article