Companies of all sizes are investing a lot of capital to be more sustainable in 2020. Choosing renewable energy for your business will not only save energy costs but will also attract new customers and clients.
With technological advancement, there has been a lot of development in wind and solar energy consumption in Texas. If you want to start a small business in Texas, you must consider choosing renewable energy as it can reduce your costs dramatically.
Switching to renewable energy can bring numerous benefits to your small business. Read on to know some of the biggest reasons why you must choose renewable energy over the traditional ones.
Reduced Energy Bills
One reason why companies switch to a renewable source of energy is significantly lower energy bills. Though choosing renewable energy comes at a cost like installing solar panels and wind turbines, these costs will save a lot of money in the long run.
You can choose from various types of renewable energy sources like solar, wind, and biomass. Do proper research and choose the option that fits your business requirements. If you are still unsure about going green, you can check Texas Electricity Rates and decide for yourself.
No Price Fluctuations
Another big reason why small businesses are switching to renewable energy is the increasing price of electricity. The energy prices change over time, and sometimes they fluctuate suddenly, which can cause financial problems.
Unlike renewable energy, traditional fuels are limited, and the cost to generate, distribute, and transmit electricity varies with demand. You don't have to worry about such fluctuations in the price as we have an abundant amount of renewable energy on our planet. When you know about your energy consumption, you can forecast costs with more certainty.
Low Service Disruption
As a new business owner, it is your sole responsibility to ensure your customers and employees always have access to electricity and energy.
In case of bad weather, you may encounter power disruption that can cost you a lot of business opportunities and money. Though renewable energy also depends on the weather conditions, it is easy to distribute as compared to traditional fossil fuels.
There will be minimum service disruption with renewable energy. It allows your business to stay open and keep pushing through. It can make a significant difference in your operational efficiency.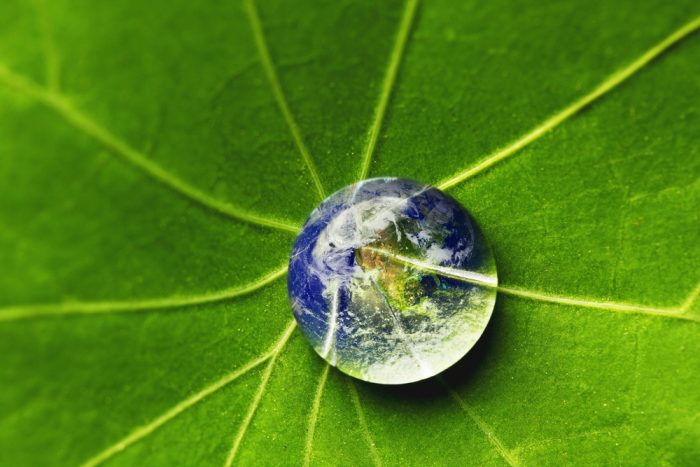 Contribute to Earth's Health
When you opt for renewable energy over traditional modes of energy, you contribute to the earth's heath as it reduces your company's carbon footprints. There will be significantly less global warming emissions in the case of renewable sources of energy like solar energy and wind energy.
Switching to renewable energy ensures that you are doing your part in saving the planet earth from harmful emissions. We can combat problems like climate change if we use and encourage other people to opt for sustainable energy over traditional fossil fuels.
Boost Public Relations
It takes a lot of effort for any new business to attract, engage, and convert potential customers. When you go green, you automatically boost your public relations. It naturally helps in building your brand's credibility in your respective industry.
By choosing renewable sources of energy for your business, you show your clients, customers, and employees that you care about their well-being. Making the switch to renewable energy can help you score more clients than your competitors.
Better Return on Investment
When you start a small business, you invest a significant amount of capital for operations, sales, and marketing. The returns for these investments can take some time, but you can improve your ROI by choosing renewable energy over others.
The cost of a solar panel can look like a considerable investment, but it will eventually save hundreds of dollars of electricity bills. For instance, the Maryland Electricity Rates vary with supply and delivery charges. You will need to find the best utility supply company that can offer you the best price.
Attract Top Investors
When you start a small business, you may choose to look for investors as it can help you streamline your costs and revenue. Though top investors look for a lot of things in a potential business before investing, going green can be an added advantage when it comes to attracting the investors.
When you spend a significant amount of capital in setting up renewable energy resources like solar panels and wind turbines, it shows your commitment to your long-term business goals. Early-stage investors offer to fund many small businesses that are running on sustainable energy.
Improved Marketing Approach
When your business is completely running on renewable sources of energy, you get to use that in your marketing campaigns for better conversions. Brands that work toward combating goals like climate change can create and execute better marketing strategies.
Switching to renewable energy gives you a brilliant opportunity to market your brand as green. It can make an intense impact on your target audience and help with their purchase decisions. Make sure you explore your creativity while crafting the marketing campaigns for your brand.
Improved Business Reputation
It takes effort to build a strong reputation in your respective industry so that you survive in this cut-throat market. Choosing renewable energy as the prime source of power helps in improving your business's reputation.
Going green helps in building a strong connection with your customers at a deeper level. When they see a brand caring about their wellbeing and for the planet, they will choose you over others for obvious reasons.
Green Energy Incentives and Tax Benefits
Many government schemes offer lucrative incentives to businesses that have invested a significant amount of capital in setting up resources for renewable energy. Apart from these incentives, you also get tax benefits for using a sustainable source of energy.
Conclusion
These are some prominent ways in which renewable energy can help your small business. The world is getting chaotic day by day, and it is our responsibility to do whatever we can to save this planet.
One way of doing that is by choosing sustainable energy over others. Now that you know the benefits of using renewable energy, go green and take your business to the next level.
The post Are You Setting Up a Small-scale Business in Texas? Here's Why You Should Opt for Renewable Energy as a Source of Power appeared first on Home Business Magazine.
Click Here For Original Source Of The Article