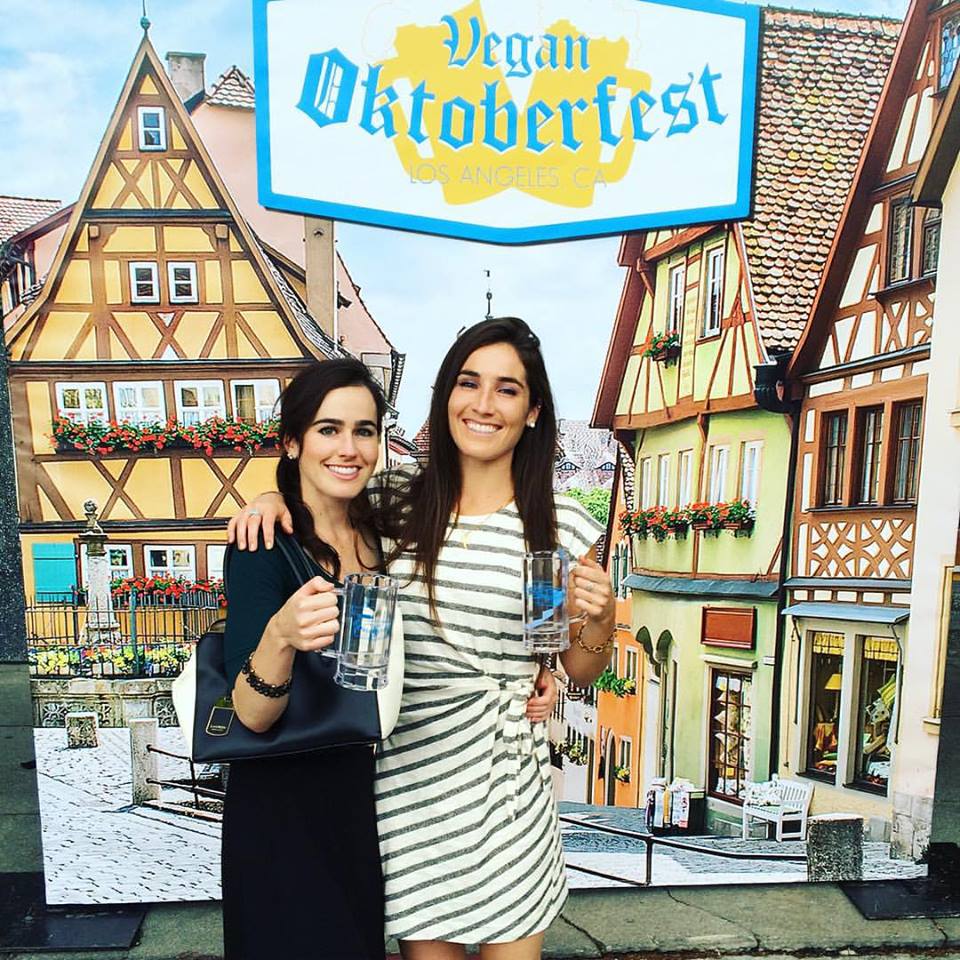 Though the endless beer pours and highly-acclaimed vegan LA restaurants offering diverse plates excited the crowd, consuming with a clear conscience is what truly made the Vegan Oktoberfest admirable. Home Business Magazine Experts Editor Sherilyn Colleen and Publicity Editor Shannah Carol channeled their inner German spirit and indulged at the event this past weekend. The second annual festival took place in downtown Los Angeles on October 3rd and 4th from 12pm-5pm at the LA Center Studios, and drew hordes of hungry animal lovers in exuberant fashion to the cruelty-free event.
Proudly holding the title as the world's first festival to integrate an all vegan cuisine whilst keeping the Oktoberfest tradition alive, a couple thousand guests sampled beers from delicious Westside breweries including Hangar 24, Venice Duck Brewery, The Dudes' Brewing Company, Ace Premium Craft Ciders (a fan favorite that kept the lines going) and more.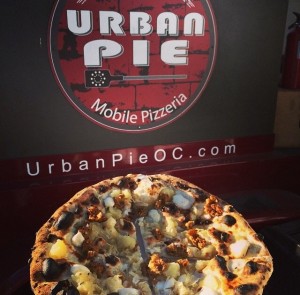 Food trucks packed the expansive venue offering a plethora of vegan eats, such as Falasophy, a gourmet falafel shop and hummus bar, delectable pizza from Urban Pie, fresh gooey cookies from Shugah Mama, organic burgers offered by Green Truck, and toasty goodness from The Grilled Cheese Truck. HBM especially enjoyed trying the gourmet Charlie's Brownies, which he makes direct from a kitchen!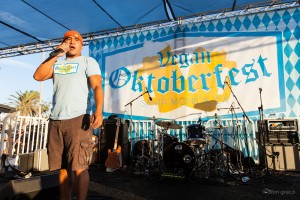 Guests laughed as attendees busted out their best chicken moves and demonstrated their expertise in the stein holding contests. Oompah and dance music thumped throughout the event from top-notch SoCal performers, including The Munich Boomsteiners and DJ/MC Shawn Alexander! Attendees took home a complimentary beer stein and silly photobooth pics to remember the fun.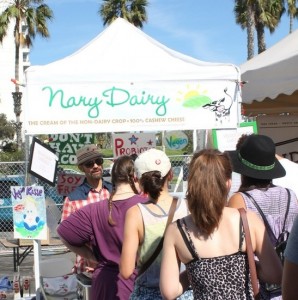 Red Pill Productions LLC, a company founded by Los Angeles animal rights attorneys David Edward Burke and Jill Ryther produced the event. A portion of the proceeds benefitted Expand Animal Rights Now, an organization that uses the legal system to help animals.
Southern California businesses benefited from the exposure of their products to thousands of eager vegan food and beer tasters. Consider setting up a stand next year at the third annual event to increase brand exposure and extend market reach. For more information and to check out the many marvelous vendors, visit http://www.veganoktoberfest.com/.
Media Inquiries Contact:
Tiffany Caronia
Phone: 323.459.2138
Email: tcaronia@mac.com
The post Animal Friendly Businesses Gather at the 2nd Annual Vegan Oktoberfest appeared first on Home Business Magazine.
Click Here For Original Source Of The Article