Some people have a preconceived notion that locksmiths are purely automotive. This is untrue, as there are also locksmiths specializing in residential security (your homes) and commercial properties (your businesses). It might be a common occurrence of people getting locked out of their cars, but there are instances that commercial locksmiths are needed during business hours too.
It is said in this news report that one crime has cost small businesses to lose about $50 billion a year, and that crime is workplace theft. Whether it be taking cold hard cash right from the registrar or manipulating company accounts at your disposal, many business owners have found a need to hire commercial locksmiths for this.
Though a technician is needed for keeping your internal affairs safe, your locks, safes, and other aspects in need of a change of locks are also a top priority. Despite claims you may trust your employees, it's still a much-needed addition to add an extra layer of security to your business. Are you ready to learn all about commercial locksmiths and how they can help you? Read and find out what you need to know about them.
History of Locksmiths
Did you know locksmithing has a history way before it became this booming business? It all started in Ancient Egypt, around 4 millenniums ago. They were large and crudely made, either from wood or stone, and used for the same reason we use locks and keys today: keep valuable goods safe. Word spread of this contraption to China, Rome, and Greece, and they refined the idea in their own way.
As metal rose in fame, so did locksmiths and their creations. Many were invited by royal families to create custom locks with intricate designs and family crests. Aesthetics weren't the only thing they improved on, however. With metal being more durable than wood, these locksmiths have found a way to enhance the key, customizing it so it wouldn't just be a push and twist.
The industrialization era came in the 18th century, and locksmithing came along with it. As technology began its ascend into the peak, locks were made in with great complexities. A tumbler lock was made by Robert Barron that required a user to lift it a certain height in order to open the lock. Another one, the Chubb detector lock, rose to fame after it was chosen the victor in a competition held by the British government. Not only did it indicate if the lock was picked, but the lock was also deemed unpickable after 3 months of leaving it to have tampered.
Today's modern locksmiths have now a more renewed role compared to before. Aside from creating custom locks, they also act as repairmen to residential, commercial, and automotive key problems.
What Do Commercial Locksmiths Do?
A priority responsibility of a locksmith for businesses is to research new technology for locks. After all, as technology moves forward, so do the risks of goods and money getting stolen. You and the company you're working for should be 2 steps ahead when it comes to security.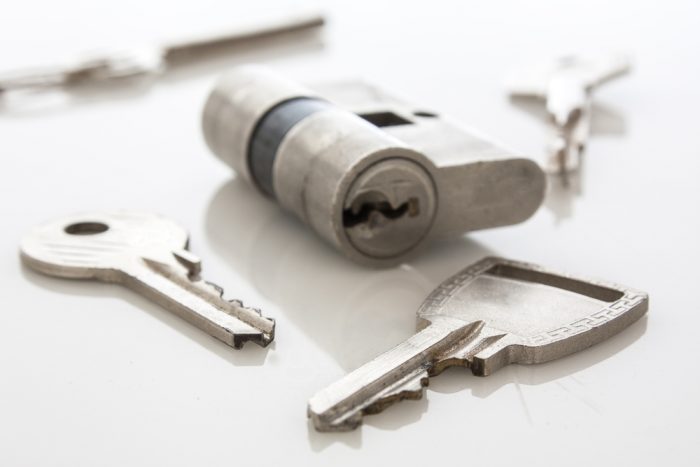 1. They Install New Locks
New locks are necessary for both new and existing businesses. Obviously, if you're starting out, you need a new set of locks and keys. If your existing company branches out, you also need a locksmith to take care of your business' security. In rare cases, you might even need to re-install new locks if you've taken over a business from its previous owner.
This is to foresee any possible problems in the future. As the new owner, you have no idea who the previous owner might have circulated spare keys to. The problem may root from a previous employee seeking to do harm to your business, or to a disgruntled previous owner themselves.
2. They Rekey
It's not an uncommon occurrence to lose a key. You may have experienced that or an employee under you. If this happens, the expert locksmith will need to rekey your locks. What happens is they remove pins and springs from the lock cylinder and replace them with brand new ones that fit a new, different key. This is to ensure everything important behind that door or safe is kept untampered and intact.
Don't take chances. Call a locksmith when you need to let an employee go, especially when you're not sure if they still hold the key and that their role was previously to handle important documents and/or money.
3. They Repair Locks and Make Spare Keys
Perhaps one of the most important roles of a locksmith, repairing broken keys or locks takes a professional to do swiftly and skillfully. We understand that it happens. The wear and tear of keys may have caused it, or your locks have become faulty. For electronic locks, the wirings may have malfunctioned, and no one can remedy all of those situations but a certified professional.
These professionals know how commercial locks work. They're aware of the circumstances and whether your lock needs another layer of protection, or if you just need a new spare key. They're trained to deal with problems like these every day, so don't be afraid to rely on them.
Other than repairing them, another responsibility of a commercial key master is to maintain locks ever so often. To prevent a lock from falling apart and be susceptible to lockpicking, it's important to make sure they're in good condition and replace them when the pins and springs get pliable and rusty.
Situations That Call for a Commercial Locksmith
1. Important Front Door Security Locks Are Broken
If you have a small business, the most important thing to do at the end of the day is lock up securely. If your front or back door's lock is not working properly, don't leave it all up to luck and change it the following morning. Chances are you'll have nothing to call a business the following day.
Offices these days have state-of-the-art security systems, but if a system were to go down, your office will be left vulnerable. Don't wait for it to happen and call your commercial locksmith immediately.
2. You and Your Employees Got Locked Out
It's not uncommon but it certainly isn't something to brush over quickly. If you or your employees get locked out, productivity is lessened and each lost second is a lost sale and revenue as well. Destroying your lock will only give you another problem after this one. You'll still end up calling a locksmith, so why not let them handle it without destroying anything?
3. An Important Room's Lock Is Broken
In every business, there's a room where all the important documents are stashed. It can also be a storage room or a stock room for needed materials, tools, etc. If the locks of these rooms were to be compromised, it may result in workplace theft and cause you more liabilities than ever. Ensuring your lock is always tightly secured after calling a locksmith will put your mind at ease.
4. If There Is a Need for a Spare Key
This may happen when you want to take a vacation and hand over the responsibility to a trusted co-worker. Handing over the original key is unwise, however, and a spare is always encouraged whenever a locksmith comes by for maintenance.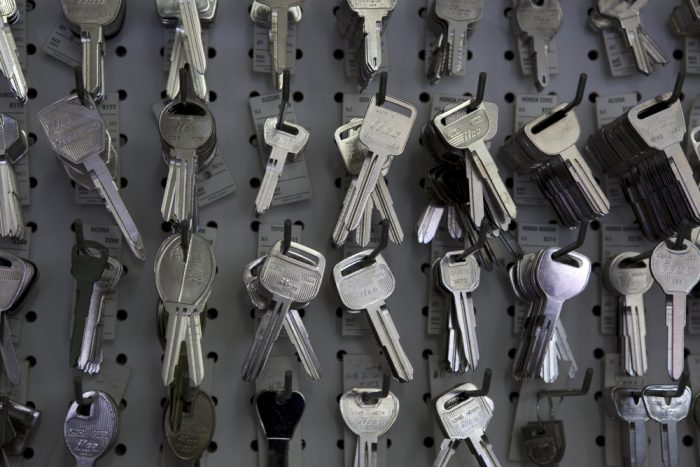 In other situations, you might be absent from work and your employees or co-workers need something from a file cabinet you have the key to. Having a spare will save them time and energy of going to your house and taking the key.
5. You Just Experienced a Lock Picking
Once you your lock gets picked, there's no going around it. You need to call a commercial locksmith to replace your lock. Usually, the locksmith will also give you extra tips on what to do to have an extra layer of security, so be sure to listen to them.
How They Help Your Business
Hackers these days will leave your company alone if they find out your security is top-notch and complex and will prowl for easier prey. With a commercial locksmith working for you, you can make sure your company is risk-free and leak-free.
1. Master Key
Your commercial locksmith will be able to make you a customized key that opens all doors in your business. This will come in handy if there is an emergency, or if you need access to a locked room at any given time. As the owner of your business, you'll be able to gain control over the whole establishment with a single key.
2. Business Safety
This benefit may be the most attractive above all else. A commercial locksmith may be able to install a closed-circuit television system or the CCTV. With this nifty feature, you can record anyone entering and exiting your business, which will easily catch any thieves immediately. Sometimes it can also show your employees and what they're up to when you're not around.
A lot of studies have been made as to the effectiveness of installing CCTVs in businesses and even public streets. It ensures the safety of both business owners and the general population.
There's an article (found here: https://journalistsresource.org/studies/government/criminal-justice/surveillance-cameras-and-crime/) with all the studies compiled about the effectiveness of this feature. Globally, it was seen that CCTVs are the most effective means of crime prevention and solid evidence when brought to court.
3. Latest Technology
By hiring a commercial locksmith company, you're sure to be given service based on the up-to-date and cutting-edge technology in security. Instead of being stuck in the past, have a professional come and take a look. They will not only re-evaluate your locks and security but also suggest and install a much better one for you.
Tips to Find a Good Locksmith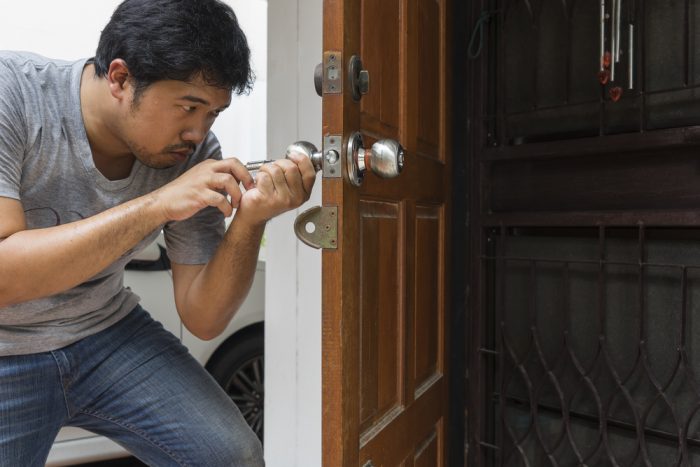 Always make sure you get the number and name of the company you hired. Most scam companies come in plain white vans without any logo, and that would be a red flag for you as a client. If they don't seem credible, don't attempt to take on their service.
Are they commercial, residential, or automotive? There are many locksmiths, which you should be aware of since you're hiring one yourself. Make sure their expertise is commercial, and that they're a local company.
Do they work on properties like yours, or are they specializing more in big buildings? This is important to note because they might charge you a lot if you're just a small business. If they work for small businesses, they know the ins and outs, pros and cons, and they can easily give you a solution to your lock problem without pushing you to bankruptcy.
Have a list ready of any known problems in your business. It won't do you any good to have them visit you over and over again. Some companies charge fees for each day or each hour, and not only will you be wasting money, but time as well.
Find a company that has 24/7 service. There are people who get locked out in the middle of the night — will the commercial locksmith be there in 5 minutes? A business that won't serve you at any time you need them is not a good business, especially not in this industry.
Check their site online. Read some reviews other people have for them. What's worse than getting yourself locked in, is hiring an incompetent locksmith and a scam company that will keep you waiting for hours to ultimately just destroy your lock. Reviews and feedback shouldn't be ignored, since customers won't hesitate to gush about great service.
It's a great decision to hire a commercial locksmith. Knowing what they do, or what situation you can call them for is important to note when finding a good commercial locksmith. Not everyone is eager to destroy their door after all or have a spare made by unprofessional strangers.
The post All You Need to Know About a Commercial Locksmith for Your Business appeared first on Home Business Magazine.
Click Here For Original Source Of The Article