Five Home Business Owners Share How It Is Possible
It would seem natural for home-based businesses to have an edge these days. While other businesses scramble to work from home, they are already there. But that does not mean the work is still there. Just like other entrepreneurs, many are finding themselves having to change their businesses just as rapidly.
Here, five home business owners share how they are adapting to this new and uncertain economy.
Leverage What (and Who) You Know
Chris Chan is the founder and CEO of 3C Strategies, LLC based in Washington DC. Founded in 2017, 80% of the firm's work is event planning, which ground to a halt in March 2020. Chan has worked to rapidly shift his business. He is doing more graphic design work as well as virtual events production. He has also tapped his network to get consulting work around the Paycheck Protection Program (PPP). He has also applied for COVID-relief funds for his business.
Chan encourages other business owners to be strategic as they seek out new avenues of income. "Working smart is a priority now," he says. "Don't burn yourself or your bank account out by chasing phantom leads. Work on engaging your prior clients or ones that nearly pulled the trigger in the past. They are better opportunities for new business than just flooding google ads or social media advertising out to a broad audience."
Lesson: Build your network and do not be afraid to leverage it.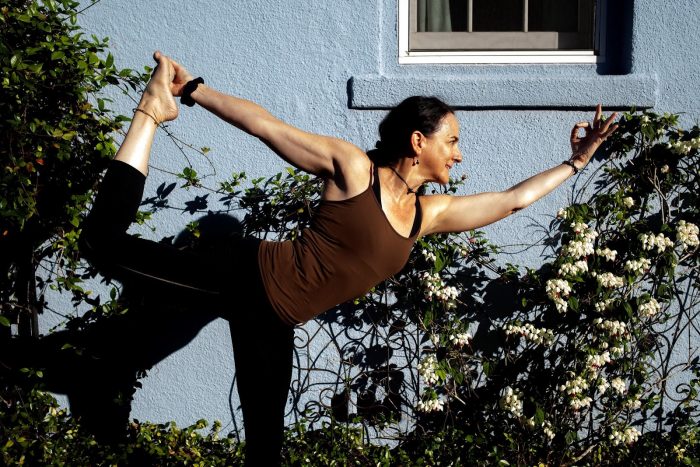 Be Willing to Stretch
Stephanie Nikirk was living her dream, teaching yoga full-time for a year (StephanieNikirkYoga.com), when coronavirus hit. She had been dividing her time between teaching at a boutique fitness center, a country club, the Sarasota FL County school system, and the Sheriff's Department, along with community classes and a few private clients in their homes and hers.
She was surprised at how quickly things changed — and by how quickly she was able to shift her business. "With the flip of a switch, I was no longer teaching in-person yoga sessions, private or group. I had to adapt quickly and move to teaching via Zoom and FaceTime," she says.
The transition to teaching online yoga from her home went better than expected. The fitness center, Sheriff's Department, and her community yoga classes continued online. She picked up new private clients. One couple said that thanks to techniques she taught them, they were sleeping better than they had in decades. Some group class clients said they felt more comfortable taking class from home, and others shared that they prefer the convenience of not having to drive to class.
Nikirk did not expect such positive results, but they are likely to permanently transform her business. "I'm curious what the future will bring," she muses. "Maybe a hybrid?"
Lesson: Be open to new approaches for delivering your products and services.
Market Your Business
Business owners often hear how important it is to work on their businesses and not just in their businesses. Marketing through content and social media, for example, can often be relegated to the back burner to make room for more pressing tasks. But for Jasmine Young, CEO and founder of a field-based accounting firm, Southern Tax Preparation & Services, in Atlanta, GA, making time to help her audience has led to phenomenal growth for her business.
As a result of the coronavirus, she says, Southern Tax went from "providing education through the sale of our services to simply making education readily available to our audience through our social media platforms and online communities, email campaigns, and live video conferencing."
As a result, she says her firm has grossed 75% of its previous year gross income in the first quarter of 2020. "We plan to continue for the long-term to put more focus on providing readily-available education to our audience," Young says. "Expanding our brand through digital transformation has proven to be growing our business's social proof and bottom line."
Lesson: Make time for marketing and social media. There may never be a perfect time to start, so do what you can with what you have.
Be OK with Good Enough
Before COVID-19, Shawn and Melissa Breyer and their home-based team would spend hours viewing, buying, and selling homes on site for their business Atlanta House Buyers.
Now they are learning to rely on technology to help them both purchase and sell homes. Instead of an initial on-site visit, for example, they ask sellers to send pictures and videos of their properties. "We have a list of specific things we like to see in the video, such as the mechanicals, the kitchen, and the bathrooms."
It is a challenge, admits Shawn Breyer. "The biggest struggle with this approach is that most homeowners don't have the same experience with creating quality videography content. Their content tends to come out a little worse than we would like to really showcase the property." The Breyers find themselves spending time walking sellers through the basics of setting up Google photos and uploading content.
Despite the challenge, buyers are responding to online tours, as it allows them to filter through properties for sale without the risk of going out. Still, many want to see a property in person before they buy. "On properties where we cannot accommodate getting buyers into the properties, we have been seeing that those properties are harder to sell, and they sit on the market," he notes.
Lesson: Expect hiccups and accept imperfection. Move forward anyway.
Embrace Technology
Running a dog breeding, boarding, and training facility is a hands-on business. After all, who does not want to play with puppies before they bring one home? But when Illinois went on lockdown, Cindy Kelly had to get creative. She's the owner of Regis Regal German Shepherds, a small family-run business that breeds world-class German Shepherds and provides expert dog training and boarding on premises.
Puppy sales are usually their biggest source of income, she says. "Although people wanting to purchase puppies has never been greater, understanding the needs of each individual family without meeting them in person has become a challenge," she explains. "Instead of experiencing the families up close and personal, I am now forced to listen to their lifestyles and imagine which puppy of mine I feel will fit in best."
She is also had to shift her training classes online. "Clients can book an hour session with me, and I'll provide one-to-one private advice through a Zoom or Facebook video call. During the training session, I will be seeing how the dogs respond with their owners and give them advice on what to do as well as giving them their own bespoke training sessions," Kelly explains. It is working, though. She has held sessions with clients who bought puppies and has even held a few group training sessions with as many as 10 dogs and owners on the call.
Lesson: Learn to leverage technology to adapt your service offerings.
Change is not often easy, but as these business owners demonstrate, it is possible to change course quickly when necessary. For those business owners who navigate it successfully, the result can be stronger, more resilient businesses.
Small Business Financing Is Changing
Getting financing for a small business has often been challenging, and that is even more true in today's uncertain economy. Apart from COVID-19 relief loans, banks, online lenders, and even credit card issuers are pulling back on lending to all but the most highly qualified businesses.
This will not last forever, though, so if you are in business for the long haul it is even more important to prepare for your financial future post-coronavirus. The #1 step you can take is to prepare now by taking steps to make your business lender ready. How do you do that?
Make sure your bookkeeping is up to date. Many business owners had difficulty applying for PPP, for example, because they had not finished preparing their 2019 tax returns. Catch up and plan to stay on top of your accounting going forward.
Make sure you have covered the basics. At a minimum, you will need a business bank account. Pay yourself a salary and document it. (Do not just pull money from your accounts when you need it, and avoid paying personal bills from your business accounts.)
Consider creating a formal business structure. If you operate as a sole proprietorship, you will never truly separate your business and personal finances. A business entity such as an LLC or an S or C Corporation allows you to move away from personal credit, especially for more established businesses.
Check your business and personal credit scores. Many business lenders are requiring higher credit scores. Some check personal credit, some check business credit, and others check both. (You can check and monitor your business and personal credit for free at Nav.com.)
In the meantime, consider crowdfunding, which does not require good credit scores or minimum revenues. Crowdfunding platforms are reporting successful funding campaigns for small businesses impacted by the coronavirus crisis. Here are the four types to consider:
Loan-based crowdfunding offers loans, often with relaxed credit requirements. Kiva, for example, has expanded its 0% no-fee loan to a $15,000 maximum loan amount with a grace period on payments for the first six months.
Donor-based crowdfunding through sites like GoFundMe does not have to be repaid.
Equity crowdfunding allows you to raise money from investors. The SEC has temporarily relaxed rules for this type of crowdfunding to make it easier and less expensive.
Rewards-based crowdfunding lets you offer a variety of rewards to backers such as gift cards, first access to new products, etc.
You are most likely to be successful with crowdfunding if you have a loyal fan base that wants to support your business — and you have a way to reach them. If you have not worked on building your email list or social media presence, start now.
The post Adapting Your Home Business to the New Economy appeared first on Home Business Magazine.
Click Here For Original Source Of The Article