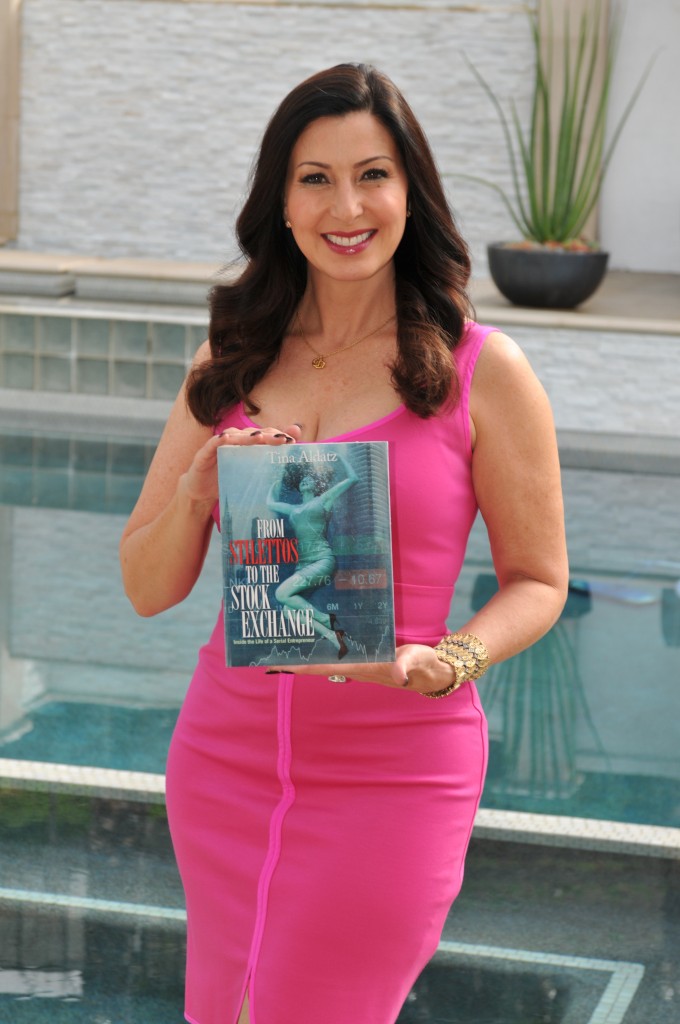 From Stilettos to the Stock Exchange
Entrepreneur Tina Aldatz is currently the CEO of Savvy Travelers and the Founder of the multimillion dollar company Foot Petals. Derived from a severe burn injury on both of her feet as a child, where she stepped on hot buried coals at the beach, Tina created Foot Petals to help fill a gap in the market for women's high-heeled foot support.
"As a child of domestic violence and a pediatric burn survivor, I have overcome many challenges in my life. But it wasn't until I was embraced by the footwear industry, that I really felt like part of a community," shares Aldatz. "I took the opportunity to turn my traumatic burn injury into an entrepreneurial success story."
Through her strength and tenacity, Foot Petals, the revolutionary line of designer insole cushions for women's high heels, became a successful multi-million dollar company recognized by Inc. 500 as one of the "500 fastest growing companies in America." Aldatz was also inspired to start her home-based business after long, arduous hours of commuting and traveling for business meetings. She designed a home office that gave her a "staycation" feel and a resort-style living space, and currently works there along with her staff.
Aldatz partnered with best friend Margarita Floris to start Foot Petals. Together, they took a risk and created Savvy Travelers, a lifestyle travel brand dedicated to the wellness of the on-the-go consumer. Aldatz and Floris are paving the way for women-owned businesses and setting an example of how to do what you love, and love what you do.
After extensive success, Aldatz wants to support upcoming entrepreneurs. "I have committed a portion of the proceeds from my new autobiography, 'From Stilettos to the Stock Exchange' to the Two Ten Foundation's 'Women in the Footwear Industry' (WIFI) program," says Aldatz. "Through supporting women, students and investors across America, I hope to inspire the next generation of entrepreneurs to never give up on striving to make their dreams possible."
Aldatz considers her best business achievement to be selling the company she built from nothing, Foot Petals, to a publicly traded company, and the fact that she is creating new jobs for women. Visit http://savvytravelers.com/ and http://www.tinaaldatz.com/. HBM
The post Abuse and Trauma Survivor Starts Two Successful Businesses appeared first on Home Business Magazine.
Click Here For Original Source Of The Article