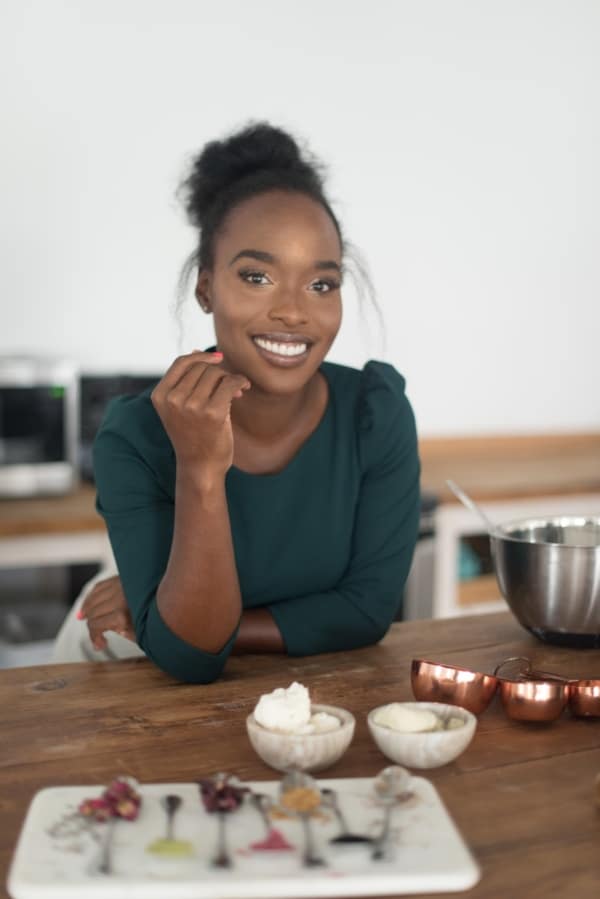 By Priya Sharma
Across the world, people are becoming increasingly conscious of the impact of personal care products on their health. With the growing awareness, more and more consumers are after ethical beauty, meaning the ingredients used in these products should be safe, natural, organic, and cruelty-free. With trust, ethics, and transparency being key ingredients, Aari & Co. is one company that is living up to the expectations of today's "conscious consumer". Founded by Shanetta, an ambitious woman entrepreneur with a background in biochemistry, healthcare, and research, Aari & Co. offers organic personal care products made with ethically traded, toxin-free ingredients.
A Bit About Shanetta's Career History
Prior to starting Aari & Co., Shanetta was a professional tennis coach at a tennis facility. After completing her majors from the University, she started her career in Biochemistry and later switched to healthcare to gain some clinical experience.
Shanetta's Inspiration to Start Her Own Business
At first, Shanetta was making products in her home. After about one year, her mother, who instantly fell in love with her products after trying them, encouraged her to take a leap and start Aari & Co. However, this is just a small part of the story.
Shanetta says, "My grandmother was one of my biggest role models. Mrs. Hattie Que was also a soap maker, herbalist, midwife, and farmer. There was nothing she could not do. She was a woman of undeniable courage, strength, and faith. She wasn't just my grandmother; she was my hero and biggest mentor." She says that as a child, she used to watch her create soaps for family and friends that smelled not only divine but also helped to hydrate and moisturize their skin.
After the passing of her beloved Aunt Gail and grandmother Hattie Que, she began to research food and illness correlations. Her research encouraged her to change her eating habits and switch to a plant-based lifestyle. She returned to her biochemistry roots and starting doing research on products that she used during her daily hygiene routine. Shocked by the presence of toxic chemicals in her personal care products, she decided to create organic personal care products that were infused with nourishing herbs.
Shanetta dedicates her entire line of organic herbal infused soap to the legacy and vision of her late grandmother, Mrs. Hattie Que.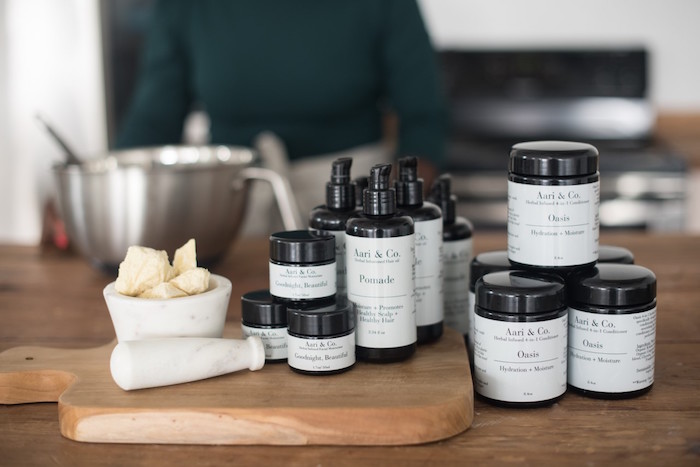 More About Aari & Co.
Aari & Co. provides all-natural herbal infused products for skin and hair that are highly effective, toxin-free, cruelty-free, environmentally friendly, and ethically made. Shanetta describes Aari & Co. as a labor of love for all things natural, pure, and organic. She says, "We are all taught to eat healthy and organic food. What we place on our body needs to be the same. Our skin is our biggest organ and it absorbs everything we place on it. At Aari & Co., we believe we should impact the world around us. Our ingredients are ethically traded, we have eco-friendly packaging, and we never test on animals. We also have vegan-friendly options."
Interestingly, Shanetta wanted to find a way to remember her aunt, grandmother, and friends. So, her products are named after significant people in her life.
The Primary Targets of Aari & Co.
According to Shanetta, Aari & Co.'s primary target market is anyone looking to nourish their bodies from the outside in. She says, "We have had multiple customers with skin and/or hair issues see results. We have customers with acne, hypopigmentation, and psoriasis try and love our products. Our products are gentle enough for newborns and tough enough to wash away crazy sweaty days."
Initially, Shanetta made products in her kitchen for her friends and family and the word just got out. Today, this homegrown business has gone online and anyone who wants to take advantage of the natural goodness these products pack can buy them easily.
Her Achievements
Shanetta says that her life's biggest achievement is starting Aari & Co. She says, "I waited years to start this business because of fear. I am so happy I took the leap and became venerable enough to just start. My mother gets the credit for inspiring and encouraging me to pursue my vision and embark on this challenging but beautiful journey of entrepreneurship.
The name 'Aari' means lion. The funny thing about lions is that they are not the strongest, fastest, or biggest animal, but they believe they are. To start this business, I needed some of that courage and fearlessness that lions possess. Now I get emails from customers telling me how our products have helped them. This gives me so much joy."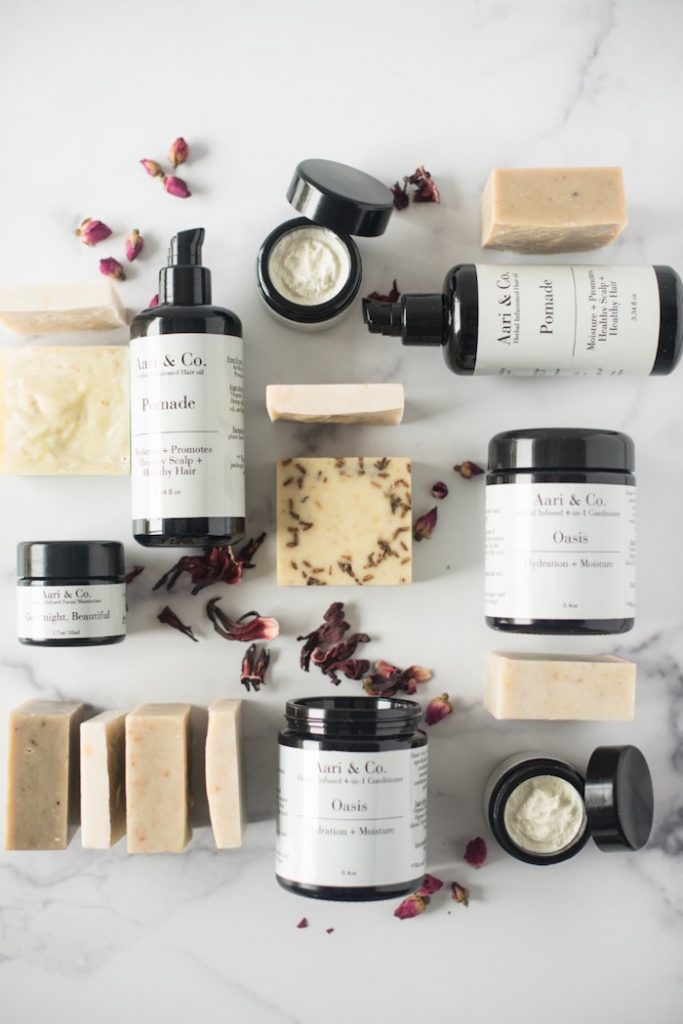 Advantages of Working from Home for Shanetta
Shanetta calls home her sanctuary and safe haven. She says that at her home, she is able to create new formulations at any time during the night and then product test them. "I love being able to work freely at any time and then take a breather," adds Shanetta.
Shanetta's Outlook for the Future
Shanetta has a very optimistic outlook toward the future of her personal care brand. She envisions to continue creating these all-natural, cruelty-free products that are pure, safe, and offer great results. She is positively looking forward to expanding Aari & Co.'s products into the mainstream retail market. Check out the beautifully-made products at www.aaricompany.com.
The post Aari & Co.: A Growing Personal Care Brand for Ethical Beauty appeared first on Home Business Magazine.
Click Here For Original Source Of The Article