Bring Your Lost Pet Home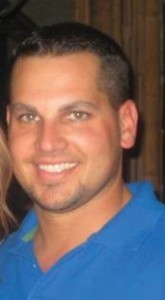 Before starting a home based business Dustin Sterlino had been in the Real Estate/Mortgage industry for ten years and always had that entrepreneurial spirit. He was also able to create his own schedule in this line of work. An unfortunate incidence had to happen that inspired his now home-based business, FindToto.com.
Dustin's cat, Cutie McPretty, went missing one day, and it was unusual for her not to come home at night. The following day, Dustin posted fliers around his neighborhood and went door to door asking for information about his lost cat, and still no Cutie McPretty. Over the next few weeks, Dustin kept thinking there had to be a better and more efficient way to let people know he was missing his cat so they could help keep on the lookout for her. Thus came about the idea of FindToto.com, a geographic specific alert calling service notifying neighbors of one's lost, stolen, or found pet. "Once I came up with this idea, I researched everywhere on the Internet to see if there was a service like this and there was nothing like it," says Dustin.
The primary customers are people that have recently lost their pets, did not find their pets at the animal shelters, and/or have tried everything including fliers and search and rescue dogs to find their pets. Dustin promotes the business through Internet search engines, veterinarians, shelters, radio, and by word of mouth. According to Dustin, the greatest achievement in this business is knowing every day his company is reuniting lost pets with their owners.
The advantages of working at home for Dustin are being very comfortable while you work, not paying the overhead of an office building, and somewhat creating your own schedule. FindToto has become a household name for many, is well known and acknowledged through the nation's animal shelters, veterinarians, and rescue organizations, and is the leader in reuniting lost and stolen pets with their owners. HBM
The post A Sad Loss Inspires a Home Business appeared first on Home Business Magazine.
Click Here For Original Source Of The Article