Thinking about running a business from home? If you're the type of entrepreneur who believes in starting small, working from home might be your best option.
There are many routes you can take. You can start off as an independent consultant and slowly build your business from the ground up. You can have an online site selling goods or services.
It's important to choose a path that you are passionate about and have some experience in. This will give you the motivation to ensure your business is a success.
Working from home is rewarding, but it requires a different strategy from conventional startups. If you plan on launching the next enterprise from the comfort of your home, here's what you need to know: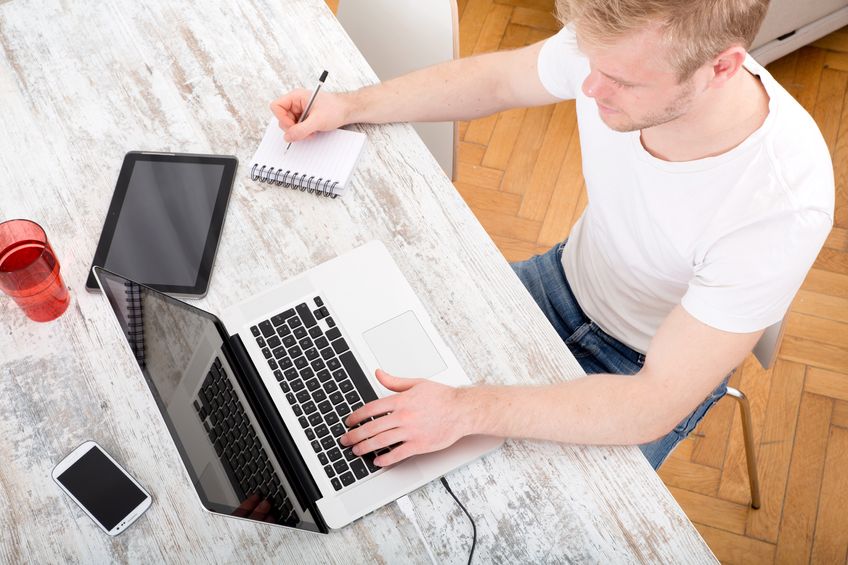 1. Don't let others get you down
To some, working from home may seem unprofessional. People might think your business is less ambitious or amateur, but don't let this get you down. Some of the biggest companies – from Apple to Virgin – had humble beginnings.
By working from home, you save money which you can invest back into your business. If you put the time and effort in, this will allow your business to progress quickly.
2. Insure
Business insurance, for an entrepreneur, is nearly as important as life insurance. In the case that your business doesn't succeed, insurance will reduce your losses.
There are insurance companies which can help you set up a special home-business insurance policy. This ensures protection for your house and business should anything go wrong.
Although insurance is an investment, it's one that's worthwhile in the long run.
3. Create a network
Working from home can get lonely. Make sure you stay in touch with friends and family and take a break from time to time.
You could even consider joining an entrepreneurs club to meet people in a similar situation. Effective networking will eventually lead to new business opportunities and a healthy social life.
4. Balance work and life
If you've got family at home, you need to set boundaries. Your spouse and children need to know when you're working and when you're not.
Set aside fixed hours and try to lock the door while you're at work so your family knows not to disturb you. Most importantly, don't let work invade your personal life.
5. Tax considerations
Depending on how your business is registered and where you live, you may have special tax considerations to make.
You can potentially write off purchases made in the home office, depending on your circumstances.
Speak to a financial consultant to understand how your tax considerations change when you run an operation from home.
6. IT requirements
Businesses are expected to be well-connected, so invest in a heavy-duty WiFi network and fiber optic cables.
Keep contact details for technical support handy should you ever need to get any hardware or software repaired.
7. Keep records
Invoices and accurate records are vital for any business. Handling paperwork is more difficult when working from home, but you can't afford to be careless.
Keep detailed and extensive records of everything so that you can supply the insurance agent, tax authorities, or customers with relevant information.
Running a business from home can be challenging, but it's probably the best way to get a new venture off the ground without breaking the bank.
By planning carefully, maintaining boundaries and balance, and believing in your business, you can have a rewarding and profitable experience.
---
---
The post 7 Things You Need to Know About Running a Business from Home appeared first on Home Business Magazine.
Click Here For Original Source Of The Article