In today's digital era, everyday chores can be done faster through the use of an app or software. Regardless of the kind of lifestyle you currently have, there'll always be an innovation that will make your life easier. The advent of technology can also become your platform to help you create virtual products and start your home business.
Aside from being a great opportunity to earn money, starting a home business saves you time from commuting daily, and money from paying overhead costs. A home business can also encourage you to test out business ideas before introducing offerings to a bigger target audience.
For your home business to succeed in the market, learn how to create the following virtual products and offer them to your first customers:
1. Invitations
Regardless if the event will be held virtually or in-person, it's essential for hosts to give out invitations to their guests. Invitations can help guests prepare for the event, as they'll know what to expect and what they should wear. If you want to take part in people's special events, take note of how greenvelope.com does business and consider making virtual invitations.
Virtual invitations are becoming more popular today because they can easily be sent online. Instead of meeting up with guests to personally hand out the invitations, the host can simply ask someone to design a virtual invitation for them, and they can easily send the finished product to their guests.
If creating digital invitations is something that interests you, spend some time looking for inspirations online and learn how virtual invitations are made. Are the colors different from physical invitations? What design elements are prevalent in most virtual invitations? The more you research on virtual invitations, the easier it'll be for you to make one on your own.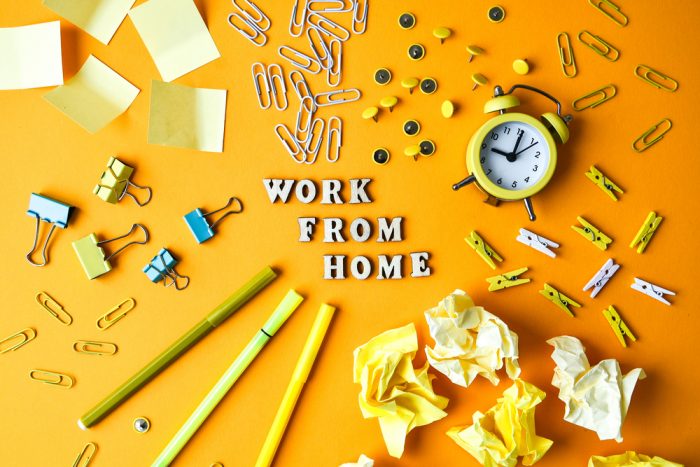 2. eBooks
People possess different skills. While some are experts in digital marketing, others are more versed in the field of human resources. If you don't mind writing or typing huge amounts of texts to share your knowledge about a specific topic, then creating eBooks for your home business is an excellent option for you.
eBooks continue to become one of the most popular digital products for both entrepreneurs and customers. Aside from being easy to make, eBooks are also easy to distribute. Depending on your target market, you can choose to distribute your eBooks through self-created online stores or large marketplaces.
The beauty of creating eBooks for your home business is that you can share any information you know in text form. Through eBooks, you can give pieces of advice, educate your customers, or curate other online content.
3. Videos
Contrary to popular belief, videos are very easy to make. As long as you have a stable Internet connection, a smartphone, and an idea, you can start recording and selling videos. Videos are similar to eBooks because both platforms allow you to share different content, but more people find videos more entertaining, as watching them is more engaging than reading texts.
People, in general, love playing videos, and if you offer high-quality content using this platform, they'll be more than happy to pay you for it.
Selling videos is an excellent option for people who are great public speakers, love sharing thoughts on videos, or have a visual-based passion. However, if you want your videos to stand out in the market today, it's essential that you learn how to edit your videos. Learning this skill can be taxing, but a little video editing will surely go a long way for this digital product to earn profits.
4. Photos
Photos are in-demand virtual products today, as people are using them for personal and professional purposes. Large companies and startup bloggers need high-quality photos for their online branding. It'll be hard for these individuals and entities to expand their reach in the World Wide Web if they only use texts in all of their efforts.
If you have a passion for taking breathtaking photos, it might be best if you start offering photos in your home business as well. It'll be very easy for you to earn money through photos because businesses, regardless of size and nature, will need photos for their marketing efforts.
Depending on your preferences, you can opt to sell your photos on websites or personally look for interested customers on your own. The latter option can be time-consuming, especially if you're a neophyte in the industry, but taking this direction will be worth it because you won't have to pay for any middlemen. This will guarantee that you'll earn more money from your photos.
5. Graphics and Digital Art
Aside from photos, businesses and individuals are looking for other elements that will make their brands stand out in their respective industries. For these people, the more unique their brands are, the easier it'll be for them to haul in more customers and earn profits. Graphics and digital art can help businesses and individuals from different parts of the globe achieve this goal.
If you're a talented graphic designer who wants to earn money in the comfort of your own home, you should definitely add graphics and digital art to your offerings when you start your home business. Selling graphics and different types of digital art is a great way for you to show your creativity, such as through logos, icon packs, PowerPoint themes, and other original artworks.
For you to thrive in selling graphics and digital art, make sure that you spend time learning new backgrounds, brushes, patterns, and user interface assets. You'll be able to sell your works at a higher price if you're able to incorporate different design elements into your piece. 
Consider Your Interests
There are many virtual products you can offer to your customers today. However, if you want your home business to earn and thrive for the longest time possible, it's best if you focus on creating virtual products that you're truly interested in. This will give you the motivation to continue working for your home business and create high-quality virtual products for your customers.
The post 5 Virtual Products You Can Create as Part of Your Home Business appeared first on Home Business Magazine.
Click Here For Original Source Of The Article