A point of sale (POS) system is an important tool that could have a direct influence on the success of your business. A POS system could serve multiple functions, chief of which is getting you paid for your products and services. Other functions of a versatile POS system include managing of inventory, automatic reordering of products, and tracking sales and purchasing patterns in your business.
Different businesses have different checkout processes; hence, you'll need to find a POS system designed specifically for your business and industry in terms of hardware and software. Getting the right POS system in the retail industry can make a lot of difference in your business because the right POS system will save you time, energy, and money. Below are three major areas in which retailers can become more efficient with POS systems.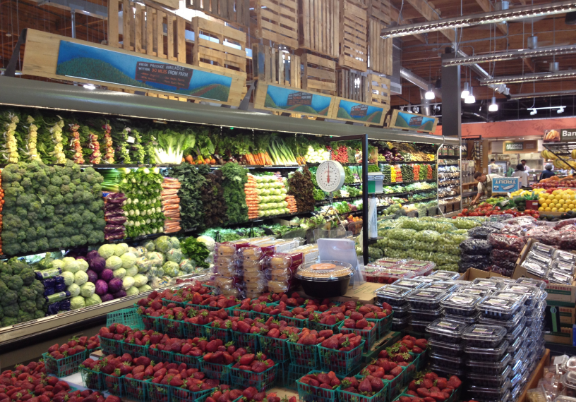 Faster checkout times
A POS system can significantly reduce checkout time, improve the shopping experience for customers, and encourage them to come back to your store. Many grocery shop POS systems are designed to enable you to sell products both by barcode and by weight. The POS system will have a weigh-embedded barcode reading so that you can easily price and sell produce – produce don't usually have barcodes for their SKU. Hence, buyers won't have to first weigh produce on a scale, fix the weight tag on the item, and then wait for the cashier to calculate the price of the produce by manually multiplying the weight by the price per kg.
The ideal retail store POS system will have barcode and shopper loyalty card scanning to make it easier for you to run sales promotions. All retailers, irrespective of their industry, will love a POS system that has a touchscreen where you can enter universal price look-up codes for items that can't be easily scanned for a barcode.
One-stop shop for payment processing
If you have the right POS system, you'll have to worry less about coordinating payments between your merchant account, payment service processor, and your customers' banks. The ideal retail POS system should have payment-processing features so that you can streamline the transaction process from a single point. Hence, swiping customers' cards on your POS system will initiate the payment process and you can expect funds in your account without any sort of manual reconciliation of accounts. Hence, you and your staff will have more time to focus on building your business instead of poring over spreadsheets every week to track merge payments with transaction receipts.
More control over sales and inventory
It doesn't make any sense to manually go through your shelves every day to know the volume of individual goods that you have in stock; it is simply a stressful waste of time. The perfect POS setup helps you to know important details about daily transactions as it relates to your inventory management. You can easily know the volume of each item you have in stock from canned tuna to fresh oranges without having to manually count every day.
A POS system also makes it easier to tract, record, and report sales data by product, cashier, and even customer. In addition, if you have multiple branches, you can always find an enterprise grade POS system that will sync inventory across the different locations so that you can make smarter stocking and ordering decisions.
The post 3 Ways a POS System Could Make Life Easier for Small Business Owners in Retail appeared first on Home Business Magazine.
Click Here For Original Source Of The Article