Home Business Magazine Online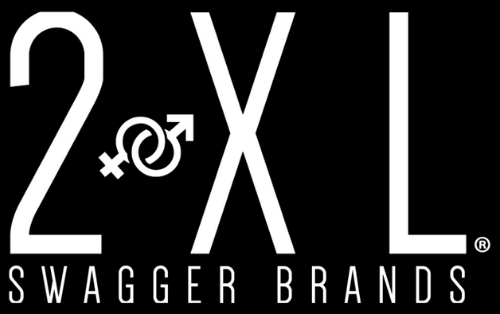 2XL Swagger Brands is an Austin-based next-generation Spirits company. At the core, hey are creators, philanthropists, motivators, and entrepreneurs. Their beverage brands, Trailblazing Spirits, PinkKitty, and EasyRhino are next-generation brands that meet an unparallel need among health-conscious consumers.
They commit to health, wellness, and social responsibility which fuels their drive. Most importantly, they are a devoted tribe who dedicate themselves to bringing the world the most innovative, healthy, and delicious spirit beverages. They believe that compassion, plants, and intimacy help people feel more passionate.
2XL Swagger's Higher Purpose
2XL Swagger Brands is a social enterprise dedicated to bringing large-scale change for endangered animals and the environment.
Their primary goal is to aid in the preservation of Africa's endangered species.
They know of the alarming rise in the number of endangered species worldwide. Therefore, 2XL Swagger understands appropriate actions are necessary to avoid permanently losing several species. This has a negative impact on our ecosystem.
They join hands and collaborate to help endangered species populations grow.
2XL Swagger made an impact as a brand by learning about endangered species and raising awareness about them. They developed a long-term strategy to protect endangered species and partnered with existing conservation efforts.
2XLSwagger's Use of Sustainable Ingredients
A major step taken by 2XL Swagger towards sustainability is using ancient herbs in their liqueur.
Some of the herbs that they use are:
Muira Puama
Indigenous people used the roots and bark of this Amazon rain forest tree, known as 'potent wood,' in various ways. These ways include teas, massages, and hot baths. Moreover, its small white flowers have a fragrant scent that is similar to jasmine.
Ashwagandha
Anchient Easter cultures extracted and used the root of this delicate plant for nearly 3,000 years. Sacred Indian text first describe this herb. The plant used by 2XL Swagger produces small, bell-shaped flowers with fiery, orange-red fruits in the center. As a result, it also has the name "wild cherry."
Epimedium
Many cultures used this herb for over 2,000 years, most notably in ancient Chinese culture. The plant, which produces spider-like flowers, harvests from the wild. The leaves brew to make hot tea.
Some of the herbs used by 2XL Swagger in their liqueur brands list above. Their PinkKitty and EasyRhino brands are for sophisticated individuals who love to be seen. These individuals attend any event with decency and grace, and turn heads in the best of ways.
The post 2XL Swagger ─ A Luxury Brand Accommodating Sophistication and Grace appeared first on Home Business Magazine.
Click Here For Original Source Of The Article