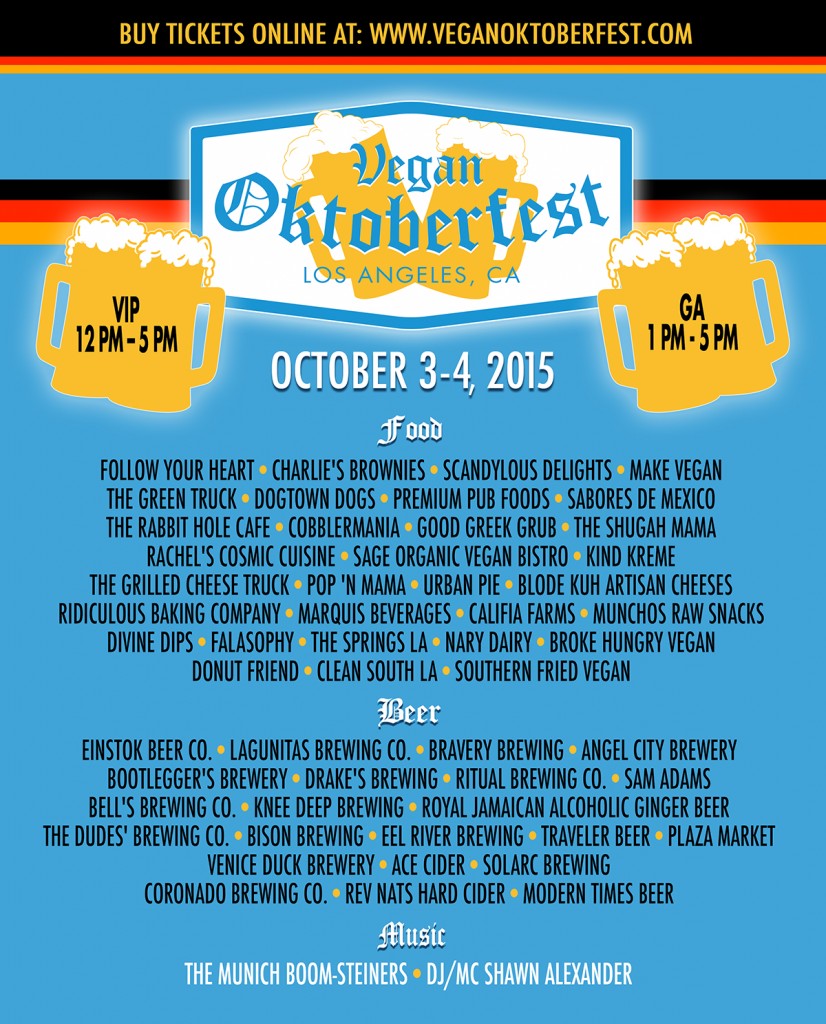 Vegan Oktoberfest, the World's first event to marry an authentic Oktoberfest celebration with an all vegan menu will host its second annual festival this October 3rd and 4th from 12pm-5pm at LA Center Studios. Due to the huge turnout at last year's sold out event, the organizers have doubled down on their success–expanding Vegan Oktoberfest over 2 days at a spacious new venue in the heart of Downtown Los Angeles. The event, which will accommodate 3,000 guests per day and will feature live Oompah bands, Bavarian maidens and lederhosen lads, and of course, refreshing and delicious vegan craft beer poured to perfection by dozens of great breweries.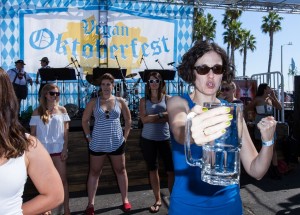 Guests will also have the chance to show off their skills and win prizes in stein holding contests, chicken dancing contests, or costume contests! And for animal lovers, Vegan Oktoberfest offers something no other event can–the chance to experience a traditional Oktoberfest celebration with a clear conscience. Every General Admission or VIP ticket comes with a complimentary beer stein and unlimited beer sampling. In addition, many food vendors are creating exclusive menu items that are ONLY available at Vegan Oktoberfest. Participating food vendors include many of LA's most acclaimed vegan restaurants such as Sage Organic Vegan Bistro, Kind Crème, The Ridiculous Baking Company, The Green Truck, Divine Dips Ice Cream, and BlodeKuh Artisan Vegan Cheese!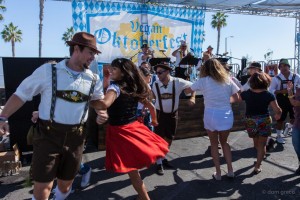 Red Pill Productions LLC, a company founded by Los Angeles animal rights attorneys David
Edward Burke and Jill Ryther will be producing the 'cruelty-free' event. Vegan Oktoberfest will also benefit a good cause, with a portion of the proceeds going to Expand Animal Rights Now, an organization dedicated to using the legal system to help animals.
"The second annual Vegan Oktoberfest will offer guests more food, more beer, and more fun," says Burke. "It's not merely going to be a great vegan event or a great Oktoberfest. Vegan Oktoberfest will be one of the best beer and food festivals in the entire country."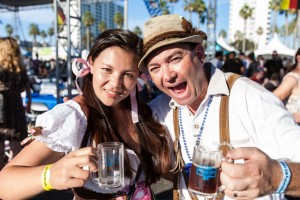 "I am so proud to be producing this incredibly unique and fantastically fun event, for the second year in a row," says Ryther. "Vegan or not, this event has something for everyone. I have no doubt that Vegan Oktoberfest will soon be known all over the world as the combination event that changed food and beer festivals everywhere!"
Tickets are on sale now – $45 for General Admission, $55 for VIP admission, which grants entrance an hour early and $15 admission for non-drinkers.
For more information and to purchase tickets, visit www.veganoktoberfest.com.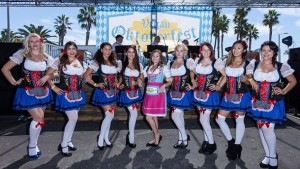 Media Inquiries Contact:
Tiffany Caronia
Phone: 323.459.2138
Email: tcaronia@mac.com
The post 2nd Annual Vegan Oktoberfest To Be Held in LA appeared first on Home Business Magazine.
Click Here For Original Source Of The Article