No one wants to get a damaged package. That's why proper packaging is essential to avoid possible damages on the products you ship to your customers.
Remember that a personalized and carefully crafted unboxing experience may leave a good impression on whoever opens the package. In addition, good packaging keeps your products safe during the delivery and prevents them from getting crushed during transit or bouncing around.
To ensure that your products are shipped safely, below are some of the packing essentials you'll need:
1. Bubble Wrap
Packing your product in boxes isn't enough to ensure a damage-free parcel. You should ensure that there's enough cushioning around your products to keep them protected and intact during transit. This cushioning may be bubble wrap, which can help prevent any of your fragile products from breaking. But, see to it that you don't overfill your boxes because they add to the box's weight, which can increase the cost of shipping.
2. Biodegradable Air Pillows
It's an eco-friendly packaging material, which is also a greener and a smarter way to protect and cushion your products. A more advanced air pillow system is cost-effective and sustainable. Plus, this packaging essential is recyclable, reusable, and biodegradable. It means that it won't leave any residue behind after biodegradable air pillows break down.
3. Corrugated Boxes
To reduce wastage and keep the shipping cost less, you must be aware of the weight, shape, and size of your products. The reason behind it is that not all products are the same and as a solution, one of the packaging essentials you'll need is a corrugated box. Make sure to pack your products in these boxes, which are known for being sturdy, versatile, strong, and come in different sizes. Just pick the right-sized corrugated box to ensure safe shipping of the products to your customers.
4. Dunnage Air Bags
If you want to ensure that your parcels safely arrive at their destination, you should prevent them from shifting in transit. Another packaging essential you may need for this is dunnage air bags. These improve cargo safety and reduce breakage. Such recyclable and durable transparent polymer airbags are ideal for packing your products and are the safest and easiest way to keep your packages immobilized while being shipped.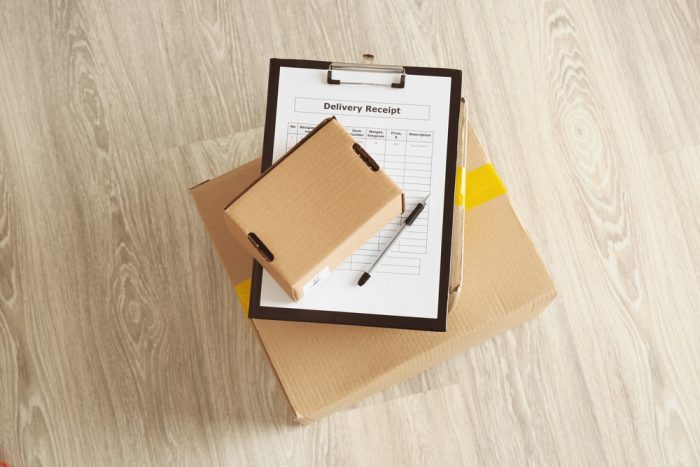 5. Packing Tape
This is one of the packing essentials that you must have all the time. A packing tape helps you seal the boxes tightly, which ensures that the package reaches its destination unopened and undamaged. No matter how frequently you ship products, choose quality-made ones and consider purchasing them in bulk.
6. Refrigerant Gel Packs
For many small businesses, shipping temperature-controlled packages is a challenge. However, dry ice may be tough to deal with and can be hazardous if not handled properly. Aside from that, several freight carriers won't accept packages with it or would require more charges. This is why it's best to use refrigerant gel packs to keep cargo at the right temperature.
The solid-freeze and non-toxic formula of refrigerant gel packs provides performance comparable to dry ice, but with ease of handling and improved safety. Moreover, they're recyclable and reusable for solutions that are both cost-effective and sustainable.
7. Printer Paper
This packaging essential is a necessity since it's required to print customer invoices, packing item lists, shipping labels, and some important shipping documents. If you want to enjoy savings when purchasing this material, make sure to buy in bulk.
8. Vermiculite
It's basically a void and natural mineral fill packaging material, which protects against some common transit hazards. Due to the absorbent properties of vermiculite, it's best for shock absorption and moisture control. Its inert composition also makes it a good option for shipping products safely. Depending on your preferences, you may choose high-performance vermiculite for general shipping purposes.
9. Shipping Labels
These are very essential, especially if you're shipping fragile items. If you want the package handlers to know what they're handling, make sure to have shipping labels ready when packaging your products. If you're shipping extremely fragile items, attaching bold shipping labels on the sides of your package is necessary, so handlers can easily see the labels.
10. Shipping Paper
You won't always need bubble wrap or boxes for all of your products. There are products that are in a box already and come with enough padding to ensure safe shipping. Just make sure to wrap them using a good-quality shipping paper.
Conclusion
With the right packing essentials, any business owners can make shipping and packaging more efficient while keeping their operations running smoothly. So, regardless of the products you ship, make sure to keep the list above in mind to achieve safe and great packaging. Just make sure to pick quality ones for better results.
The post 10 Packing Essentials You Need to Ship Your Products Safely appeared first on Home Business Magazine.
Click Here For Original Source Of The Article